---
published: 24 / 2 / 2014
---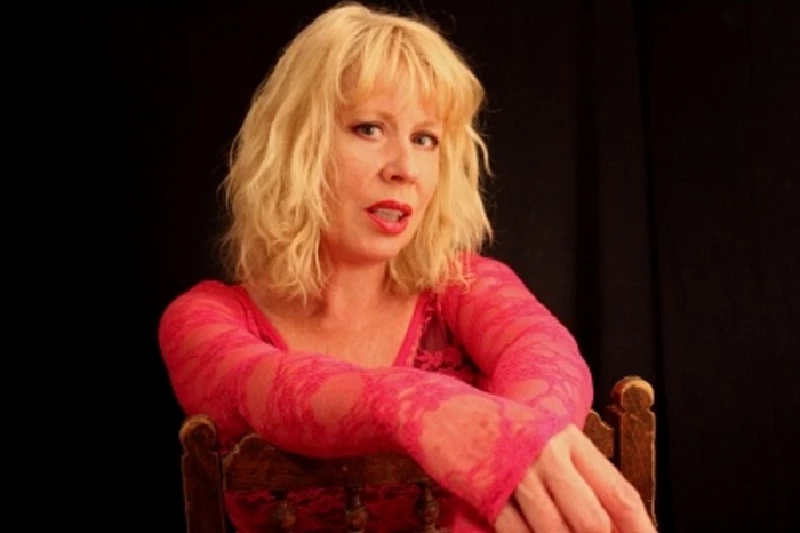 intro
Singer-songwriter Hazel O' Connor talks to Nick Dent-Robinson about her role in iconic 80's rock film 'Breaking Glass', her new autobiography and theatre roles
Hazel O'Connor first burst into public consciousness in 1980 playing Kate, the feisty rock singer-songwriter in the cult film, 'Breaking Glass'. Within months, Hazel - who had also composed and performed the film's soundtrack - had achieved iconic status with the younger generation. And, to director Brian Gibson's delight, the film won a series of awards and nominations - including best actor and best film score for Hazel - and was widely acclaimed both at Cannes and in London. A double platinum 'Breaking Glass album' followed with sell-out tours - and, at the age of 25, Hazel O'Connor's career was rocketing skywards. More than three decades later, Hazel is still performing. She will be 60 next year and lives in Wicklow, Ireland now. She spends part of her time in France and during the rest of her year Hazel works in the UK. Currently she is travelling around England with her highly energised 'Here She Comes' tour. Accompanied by the brilliant jazz saxophonist Clare Hirst (who formerly supported David Bowie) and Eurythmics pianist Sarah Fisher, Hazel performs a passionate set of songs from past eras of her career as well as from her new 'Here She Comes' album. Particular highlights are 'Will You' with its sensuous and demanding sax solo, 'Eighth Day', 'Black Man' and 'Decadent Days'. Hazel also talks frankly about her incredible life - including some of the darker times. Plus there may be tales about some of the people encountered along the way – like David Bowie, Elton John, George Michael, Midge Ure, Duran Duran, Bob Geldof, Neil Morrissey...even Louis Walsh, who was once Hazel's driver on a tour of Ireland. But life before 'Breaking Glass' was also pretty exciting – as Hazel outlines in her recent autobiography, 'Breaking Glass Barefoot'. The daughter of an ex-soldier from Galway who worked in a car plant and her mum from Birmingham, Hazel ran away from her Coventry home at the age of 16. A string of adventures followed with trips to Morocco, Ibiza, grape-picking in France, crossing the Sahara, working in West Africa, making and selling clothes in Holland, painting in an Amsterdam attic, modelling - including nude, go-go dancing in Tokyo and in an increasingly bomb-hit Beirut plus singing in an all-girl group for the US troops in Germany. Hazel also made her film debut in 1975 in 'Girls Come First'. There were misadventures also. Horrifically, Hazel was raped in Marrakesh, just after she'd made the break from home. "For me, that rape in Morocco when I was so young and far from home and family was one of the most traumatic things ever," Hazel recalls. "Somehow my head changed after that. I went a little crazy, though I didn't realise it at the time. I told nobody what had happened and rushed back to Casablanca. I just wanted to get out of Morocco. Some kind Canadians gave me a lift to Spain where the two girls I'd been travelling with joined me again. Then I came home but I just couldn't settle and, after a few weeks at school, I knew I didn't want to be there any more...everything seemed so trivial and juvenile. So I left and started a degree course in Art at a college in Leamington Spa. The college were very supportive but I just couldn't readjust to life there either. Somehow that rape had put me in a place of just running...running...running. I didn't want to be me anymore, didn't want to be anywhere. So I just kept moving, running away from things. I started travelling and working at different jobs to support myself. The bombing in Beirut was traumatic too. Again, I kind of chiselled that into my subconscious...stored it all away, which isn't the right way to handle trauma!" "My first professional singing was in a three-girl singing group touring American army bases in Germany," Hazel continued. "We weren't very good and our manager was useless. I was the seamstress and made all our costumes which was the bit I enjoyed best. But then a GI stole all the costumes I'd made which sounds hilarious now - but it wasn't at the time. Anyway, this whole experience had confirmed to me that I quite liked singing. As a child, if there were rows at home, singing had always calmed me down, made me happier." "My brother was performing in a band by then, and he advised me to start writing songs if I wanted a record deal. So, just as I did with my dress-making where I'd cut up patterns of dresses I liked to make my own new patterns from them, I started to look hard at the songs of the bands I really admired to see if I could dissect them or just learn what was so good about them. I loved the Small Faces and spent a long time analysing their material. Gradually I learned how to craft my own songs...that's how it started." "After I'd written a few songs, I made a single with a small company who paid me to sign a contract with them. But that didn't cover my rent costs so I worked for them as a telephonist too. One day when all the bosses were out I took a call from someone who was asking for Hazel O'Connor! To my amazement they said they were casting a 'Rock Follies'-type film (which became 'Breaking Glass') and would like Hazel to come and meet the director. Of course I went along, assuming they wanted to consider me as an extra. I'd just read a book on positive thinking and I tried so hard to psyche myself up for the few moments of the audition. Initially they were going to make the film about a boy singer. So I just put everything I had into arguing that they really needed a girl singer as the lead. They needed a better script to reflect how young people actually think and talk. Plus they needed the kind of songs I could write for them, recorded with the producer of my choice – who was Tony Visconti in those days. Amazingly, all of that actually happened. So the positive thinking worked!" Was Hazel happy when she saw the film after it was finished? "I was actually. Normally I hate watching myself but the people I was working with were so cool...Phil Daniels, Jonathan Pryce, Jon Finch, Gary Olsen plus Richard Griffiths and Jim Broadbent all featured. And the director Brian Gibson had just finished 'Blue Remembered Hills', the Dennis Potter film with Helen Mirren, Colin Welland and others, all playing children. Brian was just such an intense and talented director loved by all the actors, so I knew we were in good hands. The fame and fuss that followed, though...I wasn't ready for that! I really wasn't the best candidate for it because I always realised that when everybody suddenly wanted to be your friend it was unreal - and I found fame very imprisoning. You couldn't just do things you wanted to on a whim. Even if I went to a shop there'd be pandemonium. I started to feel like an albatross. And you get put into that 'famous' world and you think, 'I'm only 26 or 27 but I'm old now. And my life's already over'. It is just awful. But I did enjoy touring with the 'Breaking Glass' album. Duran Duran were my support group. They were lovely. They had so little money they used to have to share a room or sleep in their old Bedford van. We ended up like a nice tight little family." More albums, tours and acting roles followed for Hazel – including in the series 'Fighting Back' and in 'One Flew Over the Cuckoo's Nest' at the Royal Exchange, Manchester plus as a robot in 'Metal Mickey'. And there were appearances in various commercials and videos – including the much lauded Eurythmics' 'Who's That Girl?' video with Cheryl Baker, Bananarama, Marilyn and others. "I had known Annie Lennox and Dave Stewart for years," Hazel explained. "We used to call him 'Afghan Dave' because he always wore an Afghan coat when we used to see him at the market in Swiss Cottage. Later I used to see Annie and Dave a lot in Camden Town; I was supposed to work on one of their albums but we were all so busy that it never quite happened." Like so many artists, Hazel endured various legal wrangles with record companies over the years and, partly as a consequence, she has had to continue to work hard to earn her living. She has written and recorded a huge amount of material and has played all the major venues and festivals - including Glastonbury on several occasions. She will be returning there this year. She also performed her previous show, 'Beyond Breaking Glass', at Edinburgh Festival – to great acclaim. "The wonderful bass and tuba player, Herbie Flowers, persuaded me to do that. He is an old friend. I was so grateful to him. You know, he is a delicious, sweet man. Of course Herbie does that fantastic bass intro to Lou Reed's 'Walk on the Wild Side' for which he was paid about £20. But he also wrote Clive Dunn's 'Grandad' song...which earned Herbie a fortune but meant some of the so-called 'cool' musicians shunned him! Hilarious! Anyway, it was thanks to Herbie that we were at Edinburgh!" Hazel was surprised initially at the interest from audiences when she talked about her life on stage. Yet her story is dramatic, funny and moving - a tale of survival that outlines beautifully the evolution of a musician and her work. Plus Hazel has known so many people and done so many things over the years. Mick Jones of the Clash, and Glen Matlock of The Sex Pistols were good friends. She was quite close to Paula Yates, and regularly joined Paula and Bob Geldof for Sunday afternoon tea and to play the word game 'Boggle' with Bob. "Weird that, as Bob is dyslexic," Hazel recalls, laughing. And Hazel dated Midge Ure (of Thin Lizzy and Ultravox) as well as Hugh Cornwell (The Stranglers) at different times. In 1987 she married the artist Kurt Bippert at Venice Beach, Southern California in a ceremony that was featured in 'Hello' magazine. The couple divorced in 2000 some while after Hazel had suffered a miscarriage. Does she regret not having children? "Not now, no. I've gone past that stage of wishing and wanting. Though I am sure it was the miscarriage that led to my marriage failing. I am one of those people who kids and animals usually seem to like, though. And there are enough children around - children of friends or relatives – that I don't feel I have missed out too much. I do love young children; you can learn so much from them every day." "Over time I have come to understand far more about relationships though," Hazel reflected. "My mother's philosophy – one of her many 'motherisms' – was that you must be who you are, make your own dreams and not try too hard just to please others. And never be too worried about what people think. Eventually I did really appreciate how wise my mother was. Her death three years ago was one of the seminal moments in my life. It put everything into perspective. I miss her dreadfully. Even when I was young and running away from home, it was never to escape her. She had a wonderful philosophy. For many years she ran my fan club because she was so tired of seeing other people exploit me. She joined the Silver Surfers Club and became pretty good at IT. Very adaptable! Many of my fans got to know my mum well and when she died it was a great loss to them too. I was a bit of a wild child when I was young. And later it was so important to me to know I had made my mum proud." "I also kept in touch with my dad from time to time...my parents separated when I was young. It is funny because when I went to live in Ireland I asked my dad if he ever felt like returning there to his Irish roots. But, like me, he had left home at 16 and he had become very Anglicised. So he wouldn't hear of going back to Ireland." What does Hazel do to relax when she's not on tour or recording or writing? "I am going to surprise you now. I may not exactly seem an Audrey Hepburn or Doris Day character - though I believe actually Doris is quite a formidable lady...she was one of the gamest gals in the business, a real wild one - but I am heavily into ballroom dancing! I love the romance and glamour of it, the fabulous frocks, the formality, everything. My generation always danced alone. Now I appreciate how beautiful it can be to dance with someone else. So my main aim now is to perfect my waltzing. After my mum died I was very depressed and I kept hoping that 'Strictly Come Dancing' would call me so I could learn some dances. I was waiting forever for that phone to ring. Then, in the Post Office in the village where I live in Ireland, I spotted an advert for Ballroom Dancing Lessons. And I discovered there's a wonderful old ballroom just yards from my home. A young dancer lad there – he's about 19 - has started to teach me a few of the moves. I love it. I still do my t'ai chi, yoga and karate though and I cook - strictly vegetarian. But Ballroom Dancing is my latest passion...so watch out for me on 'Strictly' one of these days - you just never know!" For more about Hazel O'Connor including tour dates, albums and her autobiography see www.hazeloconnor.com
Article Links:-
http://www.hazeloconnor.com
Band Links:-
http://www.hazeloconnor.com
https://www.facebook.com/HazelOConnorOfficial/
https://twitter.com/Hazel_OConnor
Picture Gallery:-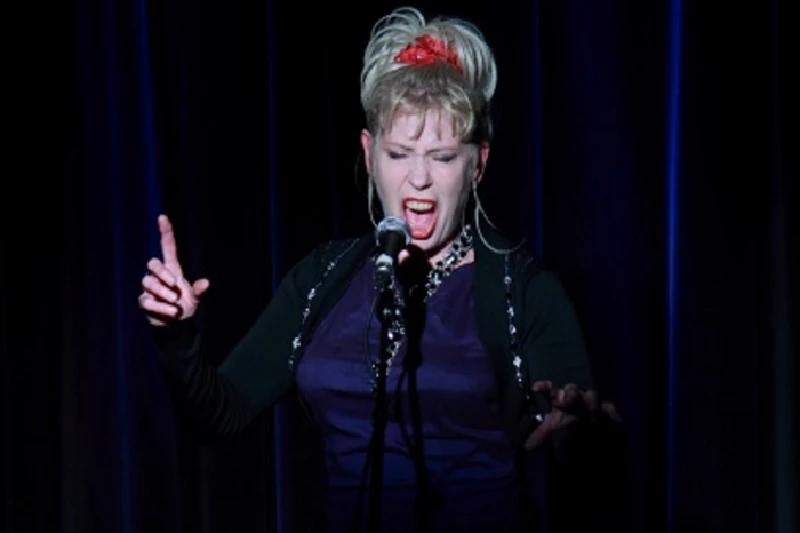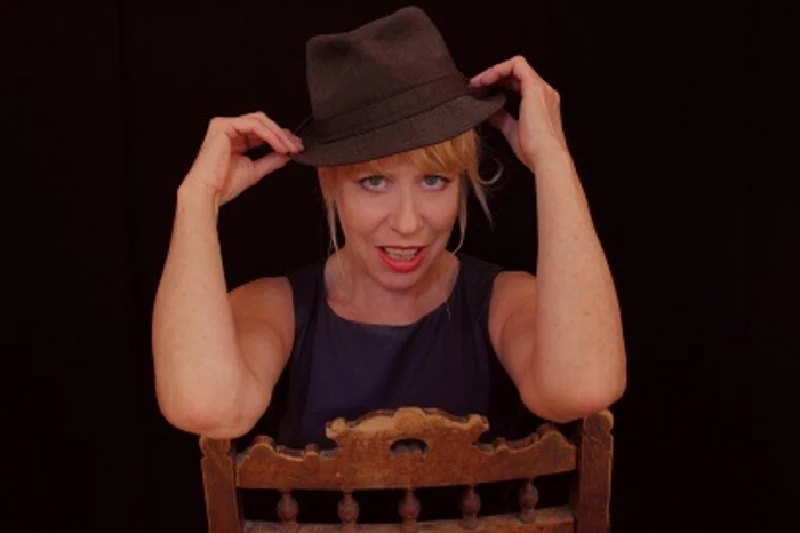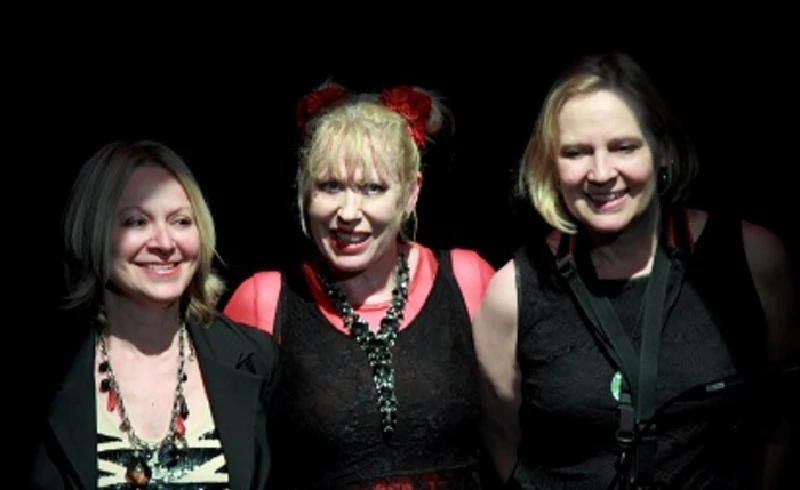 Visitor Comments:-
809

Posted By: collin, san francisco,ca on 23 Aug 2016
I was i Marbella in 1981 and some one said they were Hazel's daughter, she was surrounded by lots of 'hangers on 'All these years later , to find out she has no daughter is a shock.
---
interviews
---
Interview (2019)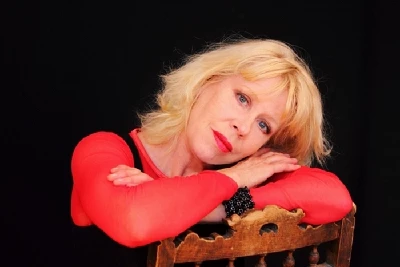 Nick Dent-Robinson talks to iconic 80's singer-songwriter Hazel O' Connor about her groundbreaking debut album 'Breaking Glass', current tour and new record 'Hallelujah Moments'.
Interview (2013)
profiles
---
Breaking Glass (2012)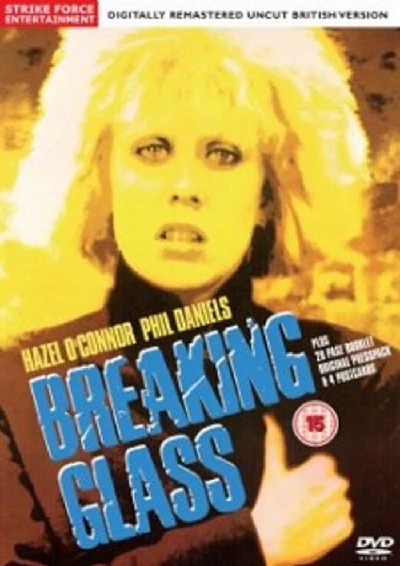 Tom Fogarty enjoys 1980 cynical cult film 'Breaking Glass', which starring Hazel O'Connor and about a punk band's rise to fame, has just been re-released in a collector's edition on DVD
favourite album
---
Cover Plus (2017)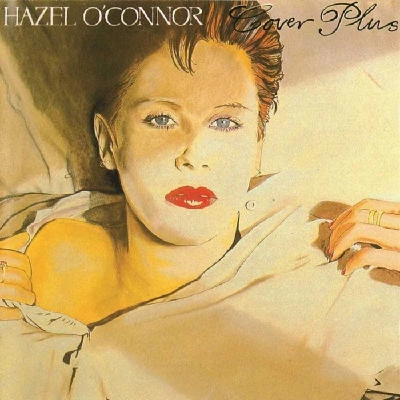 In our 'Re: View' section, in which we look back at albums from the past, Dave Goodwin examines 'Breaking Glass' legend Hazel O'Connor's 1981 third album 'Cover Plus' which includes various other incarnations of the originals.
features
---
Hazel O' Connor (2013)
Singer-songwriter and 80's icon Hazel O'Connor talks to Dave Goodwin in the second instalment of his new 'Vinyl Stories' column about some of her favourite vinyl singles and records
Pennyblackmusic Regular Contributors
---