---
published: 24 / 1 / 2013
---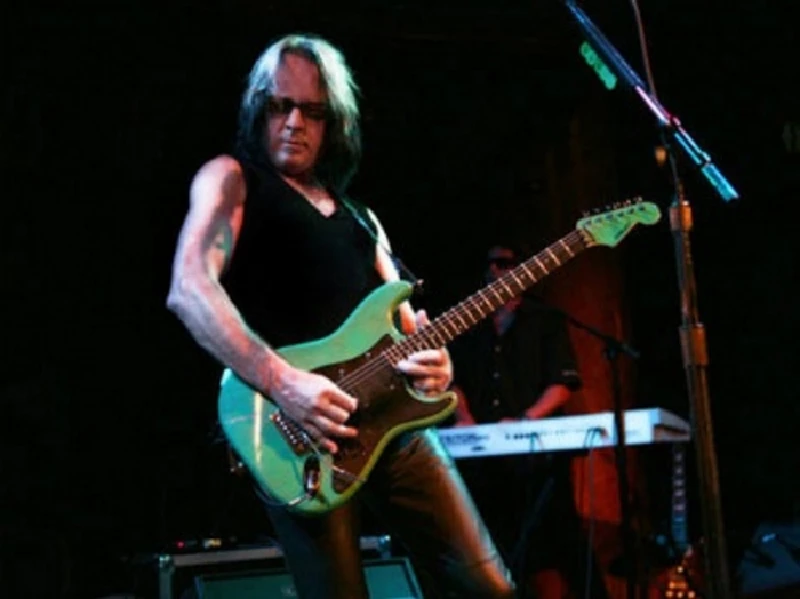 intro
Anthony Strutt two recently released live CDs/DVDs from a 2010 tour of his classic 'Todd' and 'Healing' albums
Todd Rundgren was born on the 22nd June 1948 in Philadelphia. He first became a professional musician in 1966, and a year later with his band the Nazz he opened for the Doors, The Nazz produced three albums of psychedelia, 'Nazz' (1968), 'Nazz Naaz' (1969) and the posthumous Nazz III' (1971). Not happy with the production values of the Nazz, Rundgren, who left them in 1970, decided to learn how to do it himself, and in the following years he produced albums for amongst others Badfinger, the Band, Meatloaf, Patti Smith and XTC. He has had a long and successful solo career, and still releases albums and tours to this day. 'Todd', his fifth solo album, originally came out in 1974, while 'Healing', his ninth solo record, was released in 1981, but he did not tour with either of them until 2010, when he took both albums out on the road for six American dates with a band that included members of Utopia, another of his former bands, and also of the Cars and the Tubes. The London-based label Floating World has recently released CD/DVD live packages of both these albums. The live version of 'Todd' opens with 'How About a Little Fanfare?' which is sung through distorters, and short and sweet. 'I Think You Know' is much more serious, and, pleasant on the ears and with guitars that melt into each other, has a classic rock feel that instantly puts you back into the mid-1970s. 'The Spark of Life' lasts just over seven minutes, and, very much a prog rock track, has a space age feel with its late 60's and early 70's groove. 'An Elpee's Worth of Toons' is a short piece, and is like the fun parts of the Who's 'Tommy' or a Queen track but without the drama. 'A Dream Goes on Forever' sounds like the Killers doing a retro number. 'Lord Chancellor's Nightmare Song', a cover of a Gilbert and Sullivan song, has a comic opera feel. 'Drunken Blue Rooster' is a piano-based instrumental, while 'The Last Ride' is a rock ballad upon which Todd and his band are backed by a swinging choir. 'Everybody's Going to Heaven/King Kong Reggae' is a mushy jam, which, despite Todd's vocals being reminiscent of Roger Daltrey from the Who, at seven minutes over extends its welcome. 'No. 1 Lowest Common Denominator' has a Jimi Hendrix slow blues sound. 'Useless Begging' is mellower, and reminiscent of some of the tracks on John Cale's 'Paris 1919'. 'Sidewalk Café' is a short, jolly instrumental, while 'Izzat Love?', another smooth number, again recalls John Cale. 'Heavy Metal Kids' is a big 70's rock number and like the Who in glamour mode. 'Don't You Ever Learn?' in contrast is a well-paced period piece with a soft flow. 'Sons of 1984, is a crowd pleaser, and, reminiscent of an anthemic Springsteen number, brings the whole album to a final climax. When 'Healing' first came out in 1980, it included a free 7 inch which is reproduced as part of its live set. 'Healer', which opens this album, is jangly and fresh-sounding, and recalls the 'Prelude' to the Who's 'Tommy'. It is much more upbeat in its production and sound, and the crowd seem to be more into it this time. 'Pulse' is a funky, but intelligent disco number. 'Flesh' is spiritual and heartfelt and bonds instantly with the crowd, while 'Golden Goose' is a more exuberant number. 'Compassion' again recollects 'Tommy' and has a throaty vocal from Todd. 'Shine' starts off slowly before it takes off into a mini rock opera of its own, and is very dramatic and engaging for the listener. 'Tiny Demons' was part of the free 7 inch single, and is mellow and jangly and involves drum machines. The title track is spread over three parts, and, a song about healing, is the album's set piece. It is sexed up with some sax solos, and concludes at an explosive pace. 'Time Heals' involves a choir, and Todd becomes over indulgent in his guitar work on it. 'Sons of 1984' gets a return visit here, and closes the set. Both the live versions of 'Todd' and 'Healing' are fine albums, but will appeal best to hardcore fans of Todd Rundgren.
Band Links:-
http://www.tr-i.com/
http://en.wikipedia.org/wiki/Todd_Rundgren
https://www.facebook.com/toddrundgren
https://twitter.com/toddrundgren
Picture Gallery:-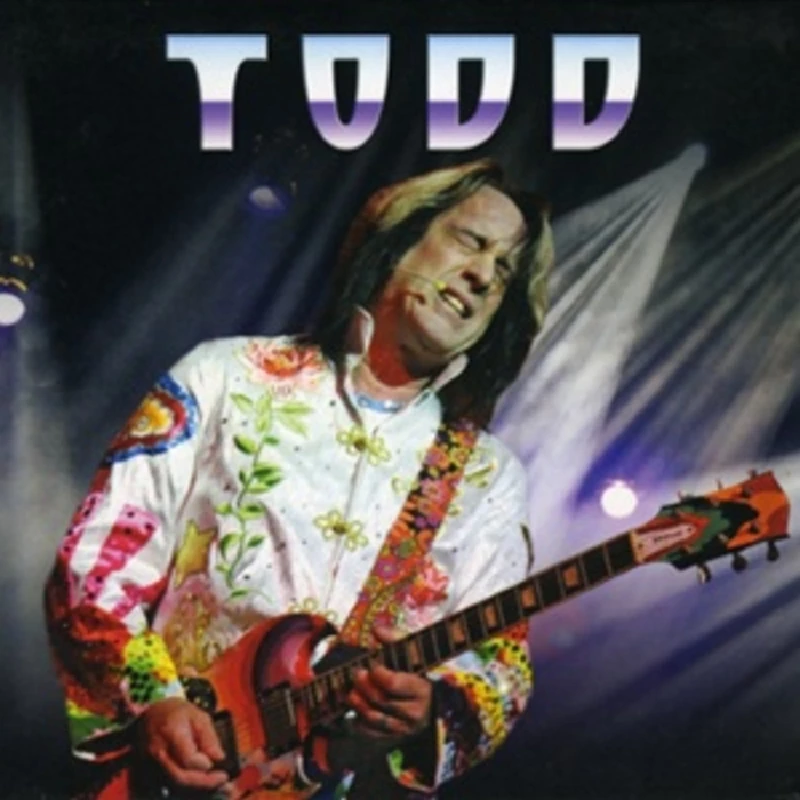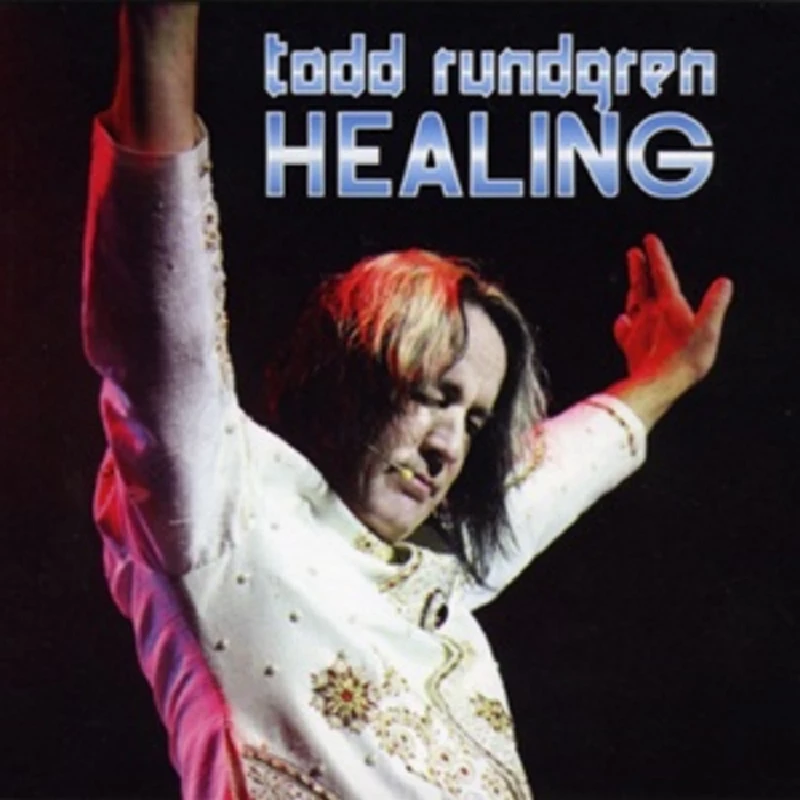 profiles
---
Todd Rundgren 1 (2013)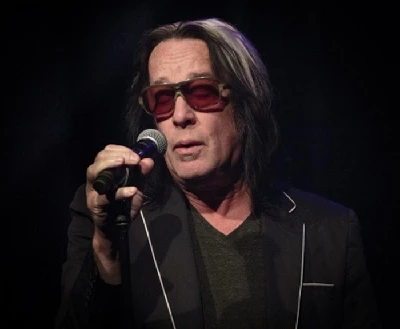 Todd Rundgren recently spent a week at Columbia College in Chicago working with its music students both at a recording session and also on preparing for a show. In the first part of a two part profile Lisa Torem sits in on the recording session...
Todd Rundgren 2 (2013)
Pennyblackmusic Regular Contributors
---