---
published: 9 / 4 / 2013
---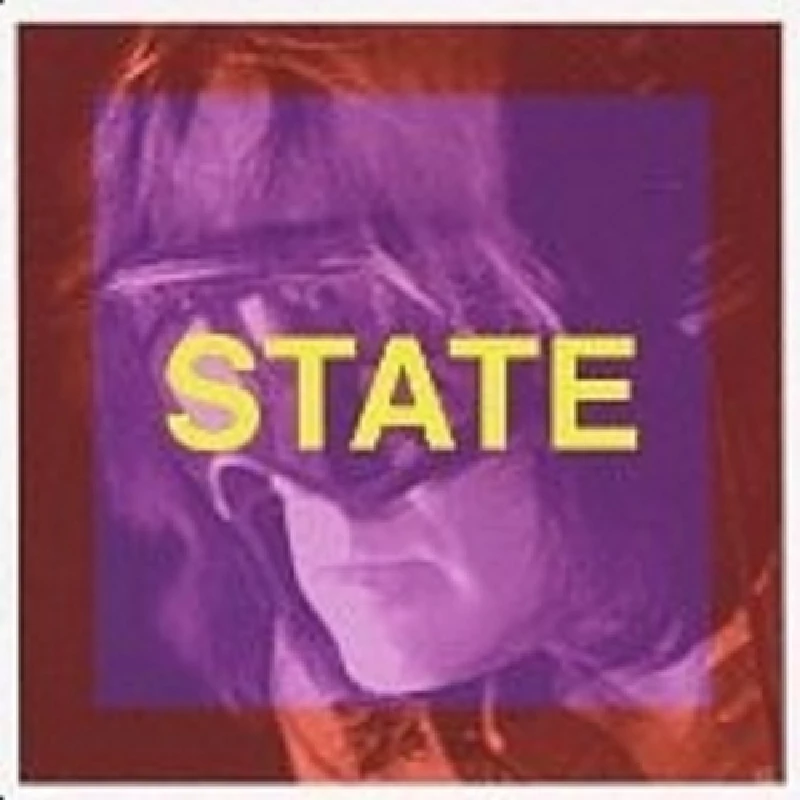 intro
Oddball and eccentric, but inventive twenty-fourth solo album from Todd Rundgren
This Philadelphia-born jack-of-all trades began his career in the blues band Woody's Truck Stop, launched the hit 'Hello It's Me' during his stint with the Nazz and in 1972 garnered gold for 'Something/Anything?' Todd Rundgren has gone on to produce award-winning recordings for Badfinger, The Band, Grand Funk Railroad, Meat Loaf, Patti Smith, the New York Dolls, the Psychedelic Furs and many others. In the 1980s he began experimenting with computer sequencing and synths. His open-minded approach to all types of music found him a creator of prog and psych rock, as well. 'A Wizard, A True Star' was one product that put him in a league of his own. When he released a cover of 'Cool Jerk' in 7/8 time, he further established his reputation as a "Rock's New Wunderkind." He has also written for numerous TV shows and films. To promote his 24th solo album 'State', Rundgren will be going on a world tour. The ten-track album is an outrageously creative product. It opens with 'Imagination,' in which swirling cascading sound bytes lead into his rant: "Same old situation, no imagination." Crisp drums proceed: "Never gotten past day twelve, just a problem I can't solve…" Those bytes spin out of control, and then the guitar screams and the bass cries for mercy. Rundgren announces: "The train has left and you're still in the station." It's a richly textured mini-rock opera. "Same old smell, same old situation," he repeats and randomly emits an agonized shout. 'Serious' is funky, contemporary and sense titillating. "I like my fun/You cross a line/You'd better run…" He warns: "I'm about to chain react/You're on the edge of trouble now/You have offended my sacred cow…" The band really has a riot embellishing the quirky theme and hilarious lyrics. "There is something in my mouth for you?" 'In My Mouth' is weirdly intriguing with its bizarre text and enigmatic Beach-boy like harmonies. 'Ping Me' reveals Rundren's impressive vocal range. The chord progressions move around like jigsaw puzzle pieces, which keeps the suspense level high. The weight of the instruments heightens the effect of Rundgren's airy voice. 'Angry Bird' starts off with a pulsating pattern and moaning tones. The colossus is the exciting and repetitive text. A kaleidoscope of screeching riffs supports the singer's hypnotic patter. Where there's smoke, there are sirens blaring against a stony silence. At least, that's how Rundgren defines it here in 'Smoke.' The disillusioned pyro views the world bleeding into a seductive dance riff. The tune not only smokes, it blisters. "Things got too serious/Then they caught fire/It all went up in smoke," sings Rundgren. His jazz inflections make this track tantalizingly tight. 'Collide-A-Scope' features more high energy and experimentation. Rundgren echoes his own naked confessions in between measures of frenetic cacophony. "We give, we take, we're real, we're fake." 'Something From Nothing' is where he is "staring down the dry hole that used to be a well…" He gazes at the horizon "until it hurts my eyes." There are beautiful vocals from a female vocalist that tie it all up. 'Party Liquor' starts with "Wake up and smell the moonshine." Rundgren is entertaining with Little Richard wooohs and cunning vocal acrobatics. In 'Sir Reality' a dynamic guitar solo starts things off, which then leads into his plaintive, but self-expressive meanderings. 'State' is a glorious patchwork of creativity and successful ingenuity. Rundgren has always been many steps ahead of the crowd, but here his footsteps are gargantuan.
Track Listing:-
1
Imagination
2
Serious
3
In My Mouth
4
Ping Me
5
Angry Bird
6
Smoke
7
Collide-A-Scope
8
Something From Nothing
9
Party Liquor
10
Sir Reality
11
Another Life
12
Hello, It's Me
13
Pretending To Care
14
Flamingo
15
Frogs
16
If I Have To Be Alone
17
Love In Disguise
18
Love Science
19
Mammon
20
Fascist Christ
21
We Gotta Get You A Woman
22
Bag Lady
23
Can We Still Be Friends?
24
Fade Away
Band Links:-
http://www.tr-i.com/
http://en.wikipedia.org/wiki/Todd_Rundgren
https://www.facebook.com/toddrundgren
https://twitter.com/toddrundgren
Label Links:-
http://esotericrecordings.com/antenna.html
http://www.cherryred.co.uk/
https://twitter.com/esotericarts
https://www.facebook.com/EsotericRecordings
profiles
---
Todd Rundgren 1 (2013)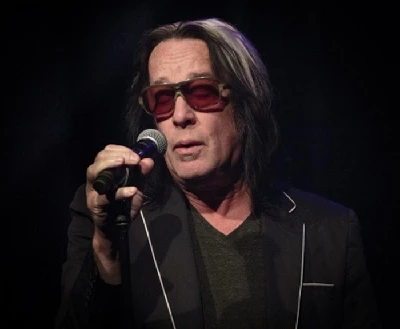 Todd Rundgren recently spent a week at Columbia College in Chicago working with its music students both at a recording session and also on preparing for a show. In the first part of a two part profile Lisa Torem sits in on the recording session...
Todd Rundgren 2 (2013)
Todd Rundgren (2013)
Pennyblackmusic Regular Contributors
---