---
published: 8 / 6 / 2015
---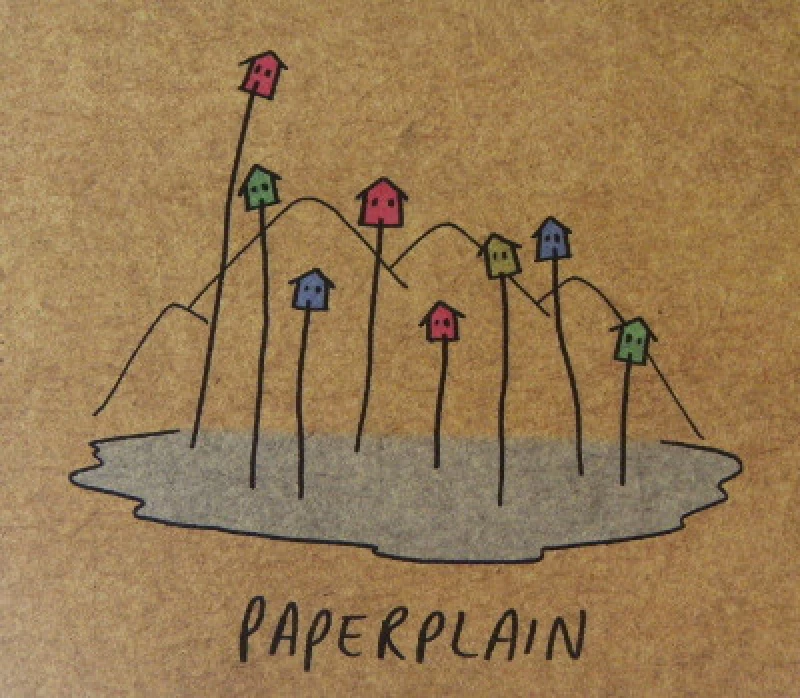 intro
mind-expanding and hopeful twenty-fifth studio album 'Global' from singer-songwriter and producer, Todd Rundgren
Todd Rundgren is an American producer, writer, vocalist and instrumentalist and a wunderkind in terms of arranging for multiple genres. He is acclaimed for bridging the gap between popular music and multimedia. His most popular songs include 'Hello It's Me'; 'I Saw the Light' and 'Bang the Drum'. As a producer, he boasts hit albums by Patti Smith, Meatloaf and Grand Funk Railroad. His twenty-fifth solo album 'Global' is a marvel that, like so many of his other works, expresses a great deal about his longings for peace and justice, whilst exploring contemporary sound bytes, rhythms and harmonies. It is a smartly put together package, including a psychedelic booklet, which reveals lyrics and personnel. 'Evrybody' is a sensational opener. "Evrybody can't be a Mona Lisa, can't be a president," and several more verses rise over a fantastic beat and 1960's style garage band organ. Spiritual chanting jibes over this mass of vitality. It's a rabble-rouser that sets the stage for more heady vibrations. In 'Flesh and Blood', sound bytes scurry over the first bars like unexpected drizzle on a windshield. Todd's voice resonates over a magical thump. It's hypno-fugue and coming-of-age reflection. "No resistance 'cause you're flesh and blood," he wails. Rock your heavenly body out on this jam. 'Rise' comes to life with minimalism offset by primal beats, which frame Todd's insistent cry for consciousness. "If we don't rise, then we will fall." Well-stated. Maybe we'll get there yet. 'Holyland' is more cerebral, more Afro-inspired? "Every drop of rain, blade of grass, grain of sand" forms the nucleus of this thought-provoker. It's the most intoxicating trip you'll ever take in under ten minutes. Feel your temp rise as siren song, 'Blind' reels you in sonically, whilst making you ponder society's consistent challenges. The exciting sax solo courtesy of Bobby Strickland is a killer, too. 'Earth Mother' will make you dance and also explore its deeper purpose. "Can I get a shout from my sisters?" Todd asks. A women's choir of Rachel Haden, Janet Kirker, Jill Sobule, Tal Wilkenfeld and Michele Rundgren reply with great enthusiasm. Female heroes drawn from the Civil Rights Movement and Noble Peace Prize family rule the roost. 'Global Nation' features Todd's earnest vibrato. He pleads for spiritual communion and justice. "I want to wrap my arms around the world and dance." It's a confluence of positive energies and mesmerizing tempo. Remaining true to his original legacy, Todd stuns with the heartfelt ballad 'Soothe'. No smoke and mirrors, just an inspiring back-story and his angelic tenor. 'Terra Firma' is the rock, paper, scissors of songs: directly stated lyrics, a perfect structure and a sentiment build to share. The finger-snaps and pulses of 'Fate' frame Todd's most sceptical tune, where he is, "gripped by an addiction that is driving me to Hell." 'Skyscraper' brings us back to the final dance jam section and is flush with swirling call and response. The closer 'This Island Earth' is a deeply personal homage to our precious, delicate planet. The caring, exploratory tone collides and conflicts with the chilling fade. Is that a prophecy, Todd? Wrap your dance body and mind around 'Global'. The images will make you think and the beats will make you move. And that's how miracles begin.
Track Listing:-
1
Evrybody
2
Flesh & Blood
3
Rise
4
Holyland
5
Blind
6
Earth Mother
7
Global Nation
8
Soothe
9
Terra Firma
10
Fate
11
Skyscraper
12
This Island Earth
Band Links:-
http://www.tr-i.com/
http://en.wikipedia.org/wiki/Todd_Rundgren
https://www.facebook.com/toddrundgren
https://twitter.com/toddrundgren
Label Links:-
http://esotericrecordings.com/antenna.html
http://www.cherryred.co.uk/
https://twitter.com/esotericarts
https://www.facebook.com/EsotericRecordings
profiles
---
Todd Rundgren 1 (2013)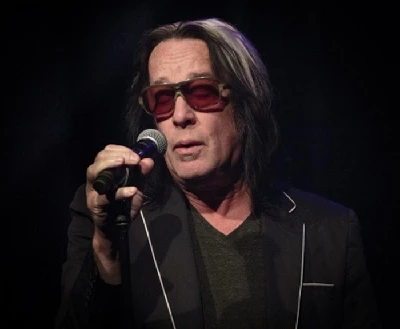 Todd Rundgren recently spent a week at Columbia College in Chicago working with its music students both at a recording session and also on preparing for a show. In the first part of a two part profile Lisa Torem sits in on the recording session...
Todd Rundgren 2 (2013)
Todd Rundgren (2013)
Pennyblackmusic Regular Contributors
---