---
published: 27 / 2 / 2012
---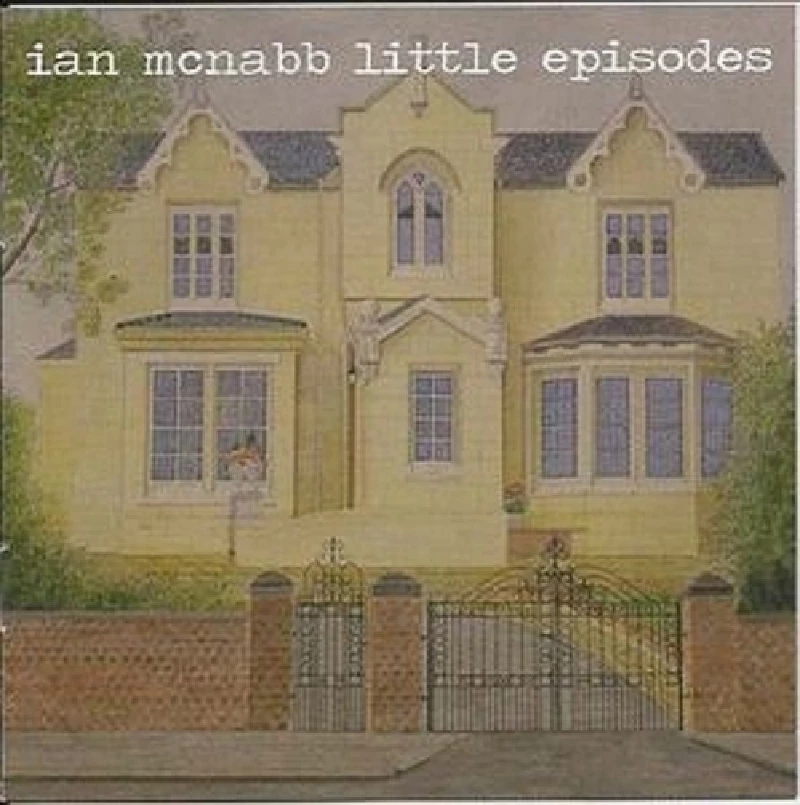 intro
Fabulous tenth album from former Icicle Works front man Ian McNabb, which released on CD only is available only through his website and at his gigs
Ian McNabb's first album in three years carries off for me anyway at least where he left off on his last album, 'Little Episodes', in that I thought it was his best album to date. The hardcore didn't though and it didn't sell. Shame on them. 'Little Episodes' was recorded and written very quickly, which is good for us because Ian works better that way. He has decided that the best way for you to buy his music is through him alone, either from his website, or to get yourself down to a gig, witness the gig and then buy the great music your have heard there. Recent weeks have also seen. in what has been a very good year for music so far, the releases of Leonard Cohen's new album, 'Old Ideas', Tindersticks' 'The Something Rain' and Toy's debut single, 'Left Myself Behind', but this stands up there with all of them. 'Little Episodes' has everything that originally made me listen to his earlier work of his Scouse three piece, the Icicle Works. On this album, he hammers home his points of view, his place in the musical world and his optimism for the future. It has only been released only on CD, no iTunes shite, but in a proper format. It is twelve songs long, and lasts 41 minutes and 55 seconds of your time, which is time well spent if you ask me. 'Ancient Energy', which was previewed on Facebook, opens the album. It is McNabb in perfect singer/songwriter mode, as decent as anything that BBC4 show late on a Friday night these days from the bygone age that was the 1970s. Arranged in a fresh way for him, this is as strong as decent Neil Young or political John Lennon. It is a song with a point to it, and a song to make you believe there is hope in the future. 'Only Children' finds Ian in commanding form with strong backing vocals and harmonies from a female vocalist, making this sound summer filled and as joyful as Crosby, Stills and Nash but as if women were in the band. 'High on a Hill' starts with just Ian's vocal and an acoustic guitar,which is beautifully played. He does this so well, and gets you involved with the lyrics instantly. It is the work of a true craftsman. 'He Wrote Himself a Letter' has more of the feel of band. It has a smooth groove to it and a Van Morrison edge to it. 'Abigail Rain' has crisp guitar lines, and vocals that grab you from your life and demand that you listen to this voice now. It is McNabb at his finest, and on this he is backed by Denise to perfection. The Spanish cafe style guitars of 'Tiny Arrows' give it the feel of Robby Krieger feel, while the licks are loud and crisp. The title track is delivered twice. The first time it is jolly in sound. It is commanding of its audience, and is a song so strong it will reduce to silence the loud beer drinkers at the back. 'Irresistible Ruins' is a masterclass in the influence of Neil Young, and, very short and to the point, is possibly his shortest number ever. 'A Heart That You Can Borrow' is reminiscent of the the Icicle Works, while 'Looking For a One True Love' is sugarcoated Crosby, Stills And Nash crowd-pleasing joy. 'To Love and To Let Go' is as big in sound as the American landscapes that it takes it influences from, while 'Kings of Hearts' has an acoustic, soulful funk to it. It ends with 'Little Episodes' which recorded on a piano, is far slower and very sad. It is a late night tale for romantics and red wine drinkers. A simply fabulous piece of work.
Track Listing:-
1
Ancient Energy
2
Only Children
3
High On a Hill
4
He Wrote Himself a Letter
5
Abigail Rain
6
Tiny Arrows
7
Little Episodes
8
Irresistible Ruins
9
A Heart That You Can Borrow
10
To Love and to Let Go
11
King of Hearts
12
Little Episodes
13
Ancient Energy
Band Links:-
http://www.ianmcnabb.com/
https://www.facebook.com/pages/Ian-McNabb/269903635301
https://twitter.com/empiresend
features
---
The Gentleman Adventurer (2002)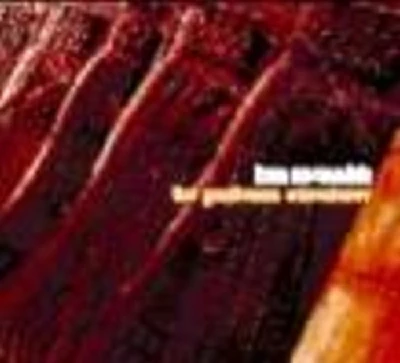 'The Gentleman Adventurer' is Ian McNabb's 7th solo album, and is being self-released as an internet only release. Anthony Strutt examines a prolific record by one of Liverpool's "most important and under rated songwriters"
Pennyblackmusic Regular Contributors
---