---
published: 16 / 2 / 2012
---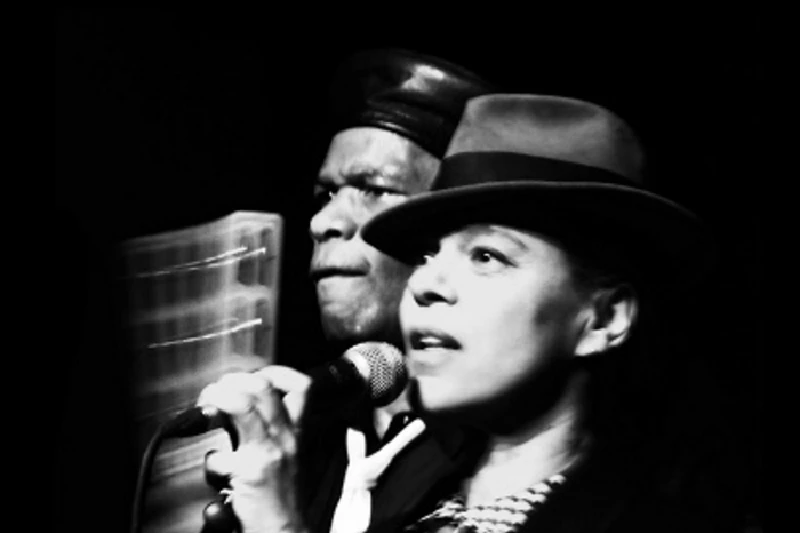 intro
Spencer Robertshaw chats to Pauline Black, the front woman with the Selecter, about her recent autobiography, 'Black By Design', and her seminal group's recent reformation
When I was a lad, I went through all the stages of musical worship. I was a mod, rocker, rude boy and even a punk with bleached spiky hair, although not in that order and I can't actually remember which order it was because of the changeable nature of a teenager – one minute I had short hair and Sta Press trousers and then the next long hair, an Afghan coat and Led Zeppelin on my Sony Walkman, which used cassettes and was very, very sought after as being the height of technology and the 'iPod' of the day. When I was a rude boy and into ska, there were only a few bands that meant anything and one of those was the Selecter which had a female lead singer along with a bit of male interjection, but was mainly and brilliantly led by a female whose name was Pauline Black. The band were rubbing shoulders with the Specials and Madness, but to me having a female lead put them into a league of their own. Back in 1980 this was a pretty gutsy thing to do, as we only had a scattering token of black female vocalists such as Shirely Bassey until then in the UK in the form of Shirley Bassey. Pauline Black started singing as a way of finding a path to follow to give herself an identity in her young and formative years as a mixed race child in an adoptive home in the 1950s and 1960s. Then with some wizardry the Selecter were formed in June 1979. She has now a book out about her life, 'Black by Design; A 2-Tone Memoir', which tells of her unhappy childhood and the short, but brilliant career of the Selecter, which came to an abrupt end when she left the band in February 1981. There are some great twists in it and the ending, in which in her late 40s she meets her birth mother and her family for the first time in Australia, is the stuff of movies. Today Pauline is an accomplished actress as well as singer. She played Billie Holiday in the theatre to great acclaim, but this is only one of many great performances she has given, be it on stage or in front of a camera. The Selecter have reformed and have a new album out entitled 'Made In Britain', and will be touring Britain in March, performing new tracks on it along with classics such as 'On My Radio' and 'Three Minute Hero'. Pennyblackmusic spoke to Pauline Black about 'Black by Design' and the Selecter's reunion. PB: What drew you into music? Pauline: Well, I had a strange start into music and especially into ska music. I went solo in folk clubs in Coventry, mixing it in with a few Bob Dylan tracks and stuff like that, mainly because at that time I probably wanted to be Joan Armatrading. You either were in a band or a solo artist, so I thought I better just start myself off and that is how it got started really. I remember doing a gig when I got paid ten pounds for ten songs which was pretty good, and I met somebody there who said, "You should come and write songs with me." Then I gradually got into reggae and also using rap as a backdrop to my lyrics, and then tried to form a band which had a few rehearsals. During one of them, Lynval Golding from the Specials came down and headhunted three of us, and said, "You should go and meet this guy, Neol Davies." He had written an instrumental track called 'The Selecter', and he and some other members of the group were playing in a reggae band in Coventry called Hardtop 22, and that meeting made the Selecter as it were. PB: Before you went into music, did you feel that you had to turn to the arts to put a kind of shield around you as a result of having to deal with being a mixed race adopted child? Pauline: That's a difficult one really for me to answer because by then I had come through quite a long process in which music had always been a backdrop to my life, but not in the way that it became when I joined the whole 2-Tone movement. Any young person has music which they follow, and for me it was Tamala Motown and soul music. The only time that you saw black people on the television in the sixties if they weren't being hosed down during the civil rights movement and in clashes and things on the news was on things like 'Top of The Pops.' For a young black kid like me to be growing up on Essex where there weren't many black people anyway and, being the only black kid in school, it was like finding an oasis in the middle of the desert every time a black face popped up that wasn't Shirley Bassey or the Black and White Minstrels PB: What made you write the book? Pauline: Neville Staples from the Specials was going to write a book and he had book, 'Original Rude Boy', ghost written by the writer Tony McMahon. Tony was interviewing people who were going to say a lot of nice things about Neville. I have always had great respect for Tony and he asked me if I had ever written anything, and I said, "Yes, I have a novel that's been kicking around for about 15 years," and so he said to me, "You have got to have a literary agent."| Garry Bushell once said to me as well, "You will never get anything published, Pauline, if you don't have a literary agent." Tony introduced me to his literary agent who read my novel and said, "Yeah, I think you can write. Do you fancy doing a memoir?" so I did and eighteen months later he got me a deal with the first publisher it was sent to. PB: It is a very good book and definitely a page turner, worth reading and easy to read -- not in a condescending way but as a page turner with something always going on. Pauline: I am glad that it is easy to read. I spent a lot of time editing it because you write reams and reams and reams, and then you edit yourself down before it goes down to the editor, just so you can be as succinct as you can. Also I think with the book it has a genuine theme and a search for the truth. PB: You are searching for your true identity in it I suppose, aren't you? Pauline: Yes, that's right. I am writing another novel at the moment and it has that common theme underwriting it, and also a theme of loss. As human beings we must all feel that sense of loss at some point in our lives. Relationships will break up or people will die or other things. That's what makes and keeps things interesting PB: Do you think that that search for identity pushed you towards acting as well? Pauline: Yes. A director had seen me and asked me to do something, so that's how I got the initial acting bug. There was so much I wanted to do like be the first black Cleopatra on stage. I experimented a lot and it took about ten years before I felt really accomplished as an actress.. PB: How does your husband Terry help and support you when you are acting or on the road? Pauline: He is so understanding and caring and the most generous man I have ever met. We have been married for nearly forty years, and a lot of couples fail at about the seven year mark. Often the ones that don't work out are those in which one of the couple is trying to make the other more like themselves. That is something that we have never tried to do. It is exciting to both go off separately and have adventures, and then when you are back together your can share those adventures with each other. It is really great and you have more to talk to each other about. I have never felt stifled, which unfortunately many people do. PB: I get the impression from reading your book that Terry doesn't say much but when he does its means a lot. Pauline: Yes, that's right. PB: You say a couple of times in your book that that is why you love him because of the way he is so thoughtful and maybe even profound. In a way it helps to channel yourself. Pauline: Yes, well, he edits my life but it's a reciprocal thing too PB: What has made you get going with the Selecter again? Pauline: Well, in 2006 I stopped working with the version of the Selecter that we had then, and which has been playing off and on together since we first reformed in 1991. I then concentrated on writing the book from 2007. I started dipping my toe back in the water with music and decided to put the Selecter back together in 2010. PB: Are you ready for the tour? Pauline: Yes, we start on March 1st going through to the 31st PB: Why did you call the new album 'Made in Britain'? Pauline: We called it 'Made in Britain' because we felt passionately about multiculturalism. MPs were saying it was breaking down and getting worse then ever, and we don't agree at all. This country has a lot of people from different cultures moving about and existing together. So we wanted to call the album that to show that we were joined and existing together, and it is even stronger today than before. PB: On the subject of multiculturalism there are some very surprising revelations about your parentage and relations in the books. Pauline: Yes, things did come as a bit of a shock but you've just got to go on and accept things. PB: You also stopped smoking. How have you found that? Pauline: I decided to run the London Marathon in 2002, so I had to get fit and gave it up then. Running has kept me fit ever since then. PB: When you next do some acting what would be your ideal role? Pauline: I think I would like to write a one woman play. PB: Well, I suppose you can write and perform in it. Pauline: Yes, it would be a good challenge. PB: Thank you.
Band Links:-
https://theselecter.net/
https://www.facebook.com/TheSelecter/
https://twitter.com/TheSelecter
Picture Gallery:-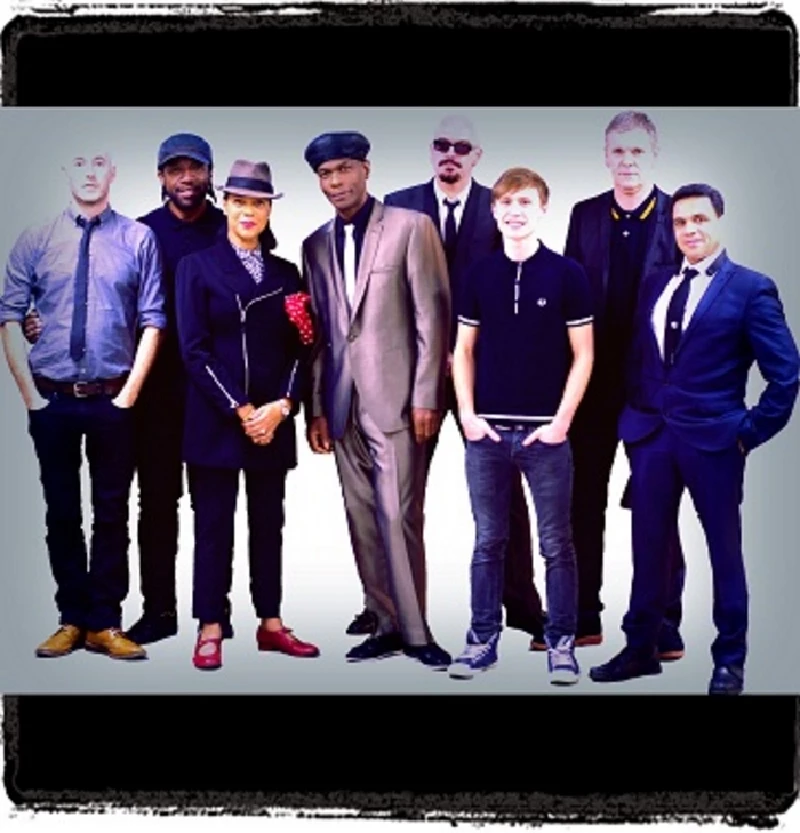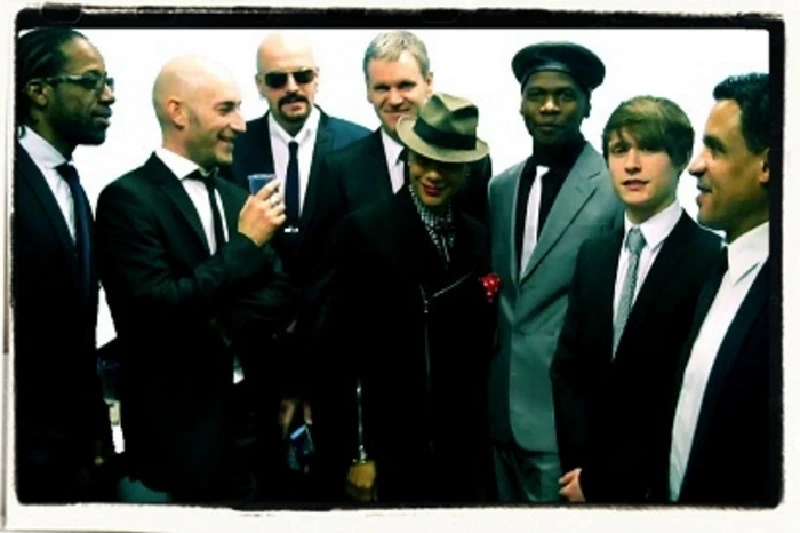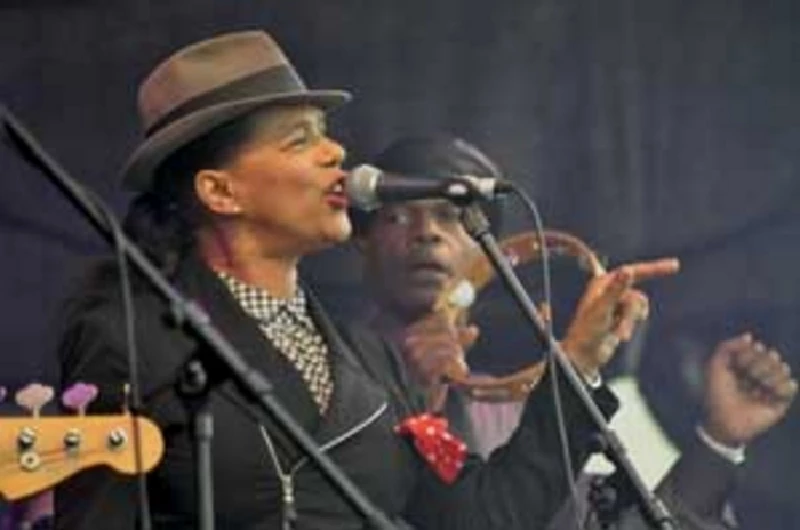 interviews
---
Interview with Pauline Black (2013)
Dave Goodwin chats to Pauline Black from seminal ska band the Selecter about her band's new album 'String Theory' and busy touring schedule
profiles
---
Black By Design: A 2 Tone Memoir (2011)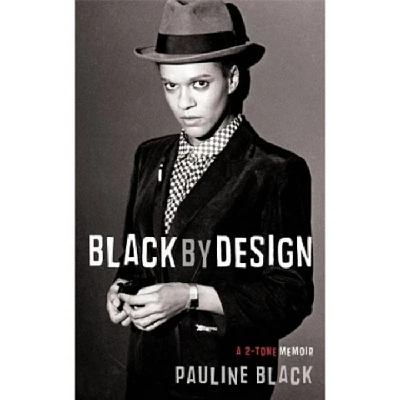 Fiona Hutchinhs finds Selecter frontwoman Pauline Black has lost none of her uncompromising edge in her brutally, but refreshingly honest autobiography, 'Black By Design'
photography
---
Photoscapes (2019)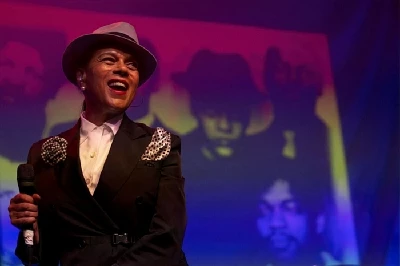 Andrew Twambley photographs ska group the Selecter at a gig on their latest tour at the Ritz in Manchester.
Pennyblackmusic Regular Contributors
---