---
published: 16 / 2 / 2012
---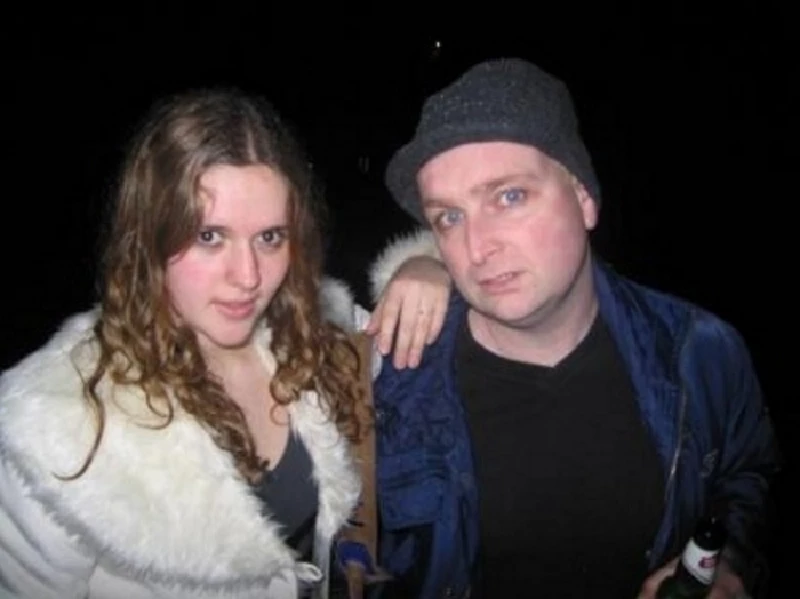 intro
Jamie Rowland chats to Mark Christopher Lee from irreverent St Albans-based indii pop band the Pocket Gods about his group's recent Grammy nomination and new book, 'Weird – The Life and Times of a Pocket God'
There are countless bands out there, with countless stories to tell of the highs and lows as they struggle to make their mark on the music scene. Of course a lot of those stories are probably a bit dull. Not so with the Pocket Gods, or specifically the Pocket Gods's founder, chief songwriter and venerable frontman, Mark Christopher Lee, whose memoir 'Weird – The Life and Times of a Pocket God' is due to be released this month. For the uninitiated, the Pocket Gods are a phenomenally prolific, cult, indie-pop band based in St Albans - via Huddersfield/Colne Valley (known to the band as 'Nub Country') and London. For the last 14 years or so, MC Lee and his Pocket Gods have been pumping out song after song and album after album, playing gigs all over and garnering praise from the likes of Huw Stephens, Tom Robinson and the venerable John Peel. All of this and so much more is covered in Lee's fantastic book, which chronicles his adventures in a more funny, honest and unpretentious way than any "celeb" writing an autobiography for a fat pay cheque could ever dream of; the difference being that Mark Lee actually has something to say, and it's worth listening to. We caught up with him to discuss his new book, the Pocket Gods' recent Grammy nomination and his record-breaking attempt to have more songs than anyone else on iTunes. PB: What made you want to write your autobiography at this point in your life? MCL: I just thought it would make an interesting and fun read, and that all those thousands of losers likemyself who've tried to make it in a crap indie band would be able to relate to the weird situations that I've been in. Everyone who's been in a band has their own crap drummer story, their own worst ever gig story, too much drink, drugs and lack of groupies stories. I also wanted to make it a little deeper and search for some sort of meaning to it all (maybe I'm turning into George Harrison in my old age!). I'm also a compulsive name-dropper, which you may have noticed – John Peel, Gillian Anderson (and her bed), the Jesus And Mary Chain, etc. In fact I think I may have name-dropping tourettes – as well as conventional tourettes. My wife, Claire Pocket counted the number of profanities in the book – 976 which is up there with Irvine Welsh. I also wrote it at the time that I split the Pocket Gods up. They're still going though; it's my only ray of hope that I may make it out of the rat-race, and it's better doing that than doing the lottery. PB: The book is written in a very natural, conversational style; did you find the writing process an easy one? How long did it take you to complete the book? MCL: Thanks, I tried to not be overly verbose (would Stephen Fry say that?) or overly obese with words. With my music I try and keep it under-produced, raw and punky and as close to emotion as possible, and I tried to do the same with the book. My fave writers are Kerouac, Hunter S Thompson, and William Burroughs... and also Thomas Hardy because he was depressing. It didn't take too long, I would just write a few pages as something happened like a gig or just received an e-mail from a record company, and I would try and capture those feelings of stress or excitement so that the book would be as honest as possible. I was at the same time going over my past in music and trying to recapture the feelings I had at that time – such as the excitement I felt when I received those phone calls off John Peel; that was better than two pints of lager, a chicken madras and a episode of 'Ancient Aliens'. I guess it took about six months writing and another six months editing, designing the cover and coping with all the uber-faff involved in the publishing process. I was also on a mission to get it done before my wife gave birth to twins! I also didn't want to w'rite it like a conventional music biog which can be as boring as cheese. My two favourite biogs are 'X-Ray' by Ray Davies and 'Repossessed' by Julian Cope. PB: There are points in the book where you are writing in the middle of moments of stress or anxiety, and obviously you are also very frank throughout about your relationships with your family. Was there a therapeutic element for you in writing the book? MCL: I originally started the book as part therapy and part exposure of my family's cruel behaviour towards me and others. It was quite a traumatic read though. After receiving legal advice, I decided to take most of the childhood stuff out and concentrate on the music and make it more of a fun read. I still kept enough in for people to be able to read between the lines. PB: The book is full of lyrics and extracts from songs you've written, and you've also put together a kind of 'best of' record to soundtrack it, which is something I'm surprised more musicians and bands writing their biogs haven't done before! Did you always intend to put a compilation together for the book, or was it an idea that came up while you were writing? MCL: I kind of always intended it to have music and lyrics , and am now aware that I may sound like Alan Partridge at times – have you read his biog? Apparently he would have liked a soundtrack CD to go with the book but his publisher vetoed it, so he put in copious footnotes instructing the reader which tracks are to be played at certain times. Anyway, I digress. I heard of the idea from Kristin Hersh from The throwing Muses, who did a similar thing. I'm also proud of the Pocket Gods lyrics; probably more so than the music. There are lots of triple entendres, cheesy puns and hidden codes in our lyrics. There are probably some mad fans out there who go mental for our lyrics – or am I being too self-delusional again? Did I tell you that I'm the new David Icke? (Jesus in turquoise.) I'd also like to turn the book into a film. I will probably record it in true lo-fi fashion on my handheld flip camera. I think it's more important to have big ideas and ambition than talent (maybe that should be on my gravestone?) – my fave filmmaker is Edward D Wood of 'Plan 9 from Outer Space' fame and inspired our album – 'Plan Nub Behind The Fridge'. PB: Do you think young songwriters and up-and-coming bands could learn a thing or two about how to get by in the music business by reading your book? And what piece of advice would you give to someone just starting out with dreams of being in a cult indie band? (using 'indie' in it's original sense, of course!) MCL: Yes, I think they could learn some stuff, which is one of the reasons I wrote it. It's good for them to know how Machiavellian and two-faced the business can be. In saying that though, there have been quite a lot of good, genuine people who are into new music and have spent their lives in the pursuit of finding new music – such as John Peel and Tom Robinson. The hard thing about bands is the relationships between the members. You have to keep it fun and not take yourselves too seriously – the moment you do that, the band dynamic changes and egos take over. It's good to have an ego to get ahead and get noticed, but not at your fellow band members' expense – you should be a tight integrated unit – like Barcelona, not Chelsea to use a crap footballing analogy……I won't even mention Rangers… To go back to the dream, I would just say do the music for music's sake and not to 'make it'. The most success we had was when we were just hanging out, drinking, sitting in the garden flinging food and writing songs about shagging and ghosts. Also don't take advice from fat 40-year-old cult indie people like myself. Would I have sold out of I had the chance? Probably, but it would have been better to save the world in a non-Bono kind of way. Also get an Ouija board and ask your favourite dead pop star for some help with songwriting. We got to speak to Ringo, which was strange as he's still alive. PB: You recently had an album nominated for the Grammys, which is very exciting! How did that come about? MCL: Yes, it has been very exciting; I was looking forward to drinking bottles of Krug with bad-ass rappers and auto-tuned R&B ladies whilst fending off the paparazzi with a battered Fender Telecaster, with original Keith Richards vomit stains on it…but I stayed at home and gave Johnny Raven (twin 1 of 2 and 2nd generation Pocket God) a bottle of draught Tennents.. erm Aptamil Milk, that is (do we get product placement fees on this website?). Twin 2 also had projectile pooh at two in the morning which I guess was a bit like a night out at Whiskey-A-Go-Go in good ole LA. No seriously; we had been nominated by our distributor in America called IODA, whose previous winning artists were Robert Plant and Allison Krauss. They had put us up for best alternative album for our triple album Fortean/UFO opus called 'Songs Of The Holy Grail and the End of the World'. I think it touched the 2012 zeitgeist in the USA, what with all that "crapture", End of the World malarkey. Still it was good to be up there alongside Radiohead and Friendly Fires - another band from St Albans. PB: Did you listen to the other albums nominated with you, to check out the standard of the competition? MCL: I haven't listened to our rivals and I bet they haven't listened to us. We did quite well though, as we had a US agent over there – Donnie Osbourne – who was touting us around his contacts in hip hop and R&B, as they all didn't have a Scooby about alternative guitar bands so the Pocket Gods are officially the chosen indie band of the gangsta scene – maybe a collaboration with Timbaland is on the cards; now that would be cool. Just think what he could do with our tune, 'Soldiers of Love'! I have been listening to the Pocket Gods' new album 'The Land of the Giants', which is the best yet. I pre-recorded nine albums and EPs last year before the twins came along, so that I can release stuff in 2012 and beyond. The quality is slightly spurious, but I'm aiming to break the record of the most number of releases in iTunes – I'm not sure what the record is but we have over 400 tracks out at the moment which is quite impressive. PB: Now you've published your first book, will you be doing more? Perhaps some fiction? MCL: Yes, I love writing. I'm working on a book about UFOs and rock music, and I'm doing research on the paranormal so if anyone has any spooky stories contact me@twitter.com/thepocketgod. I'm also busy being Editor At Large of a US mag called 'Dig This Real,' which means I get to write about what I want, and I've just interviewed Dave Davies from the Kinks, Nick Pope who is a UFO dood and Stacey Keach the actor…see goddamn name dropping tourettes again! PB: What next for you, and for the Pocket Gods? MCL: The Pocket Gods are basically back to being me at the moment, which is cool but who knows; new musicians may come, old ones may come back. The future is as fluid as a wet fart. It's been fourteen years now so would be good to get to twenty. I also have a plan of starting up a Pocket Gods franchise, whereby every town could have a different Pocket Gods line-up. They would just pay me a ridiculous amount of money for a licence to my back catalogue, and I will give them lessons in how to sing out of key, eat a bucket of chicken in ten minutes, and how to talk a good, slightly mad game. It's a vision and at least makes more sense than Mr Cameron's vision for us all. Thanks for having me at Pennyblack, and the book is out on March 18th 2012 from www.lulu.com and www.amazon.co.uk as well as by emailing myself at nubcountryrecords@gmail.com PB: Thank you.
Band Links:-
https://www.youtube.com/user/thepocketgod
https://www.facebook.com/thepocketgods/
http://www.100x30.com/
Have a Listen:-
Picture Gallery:-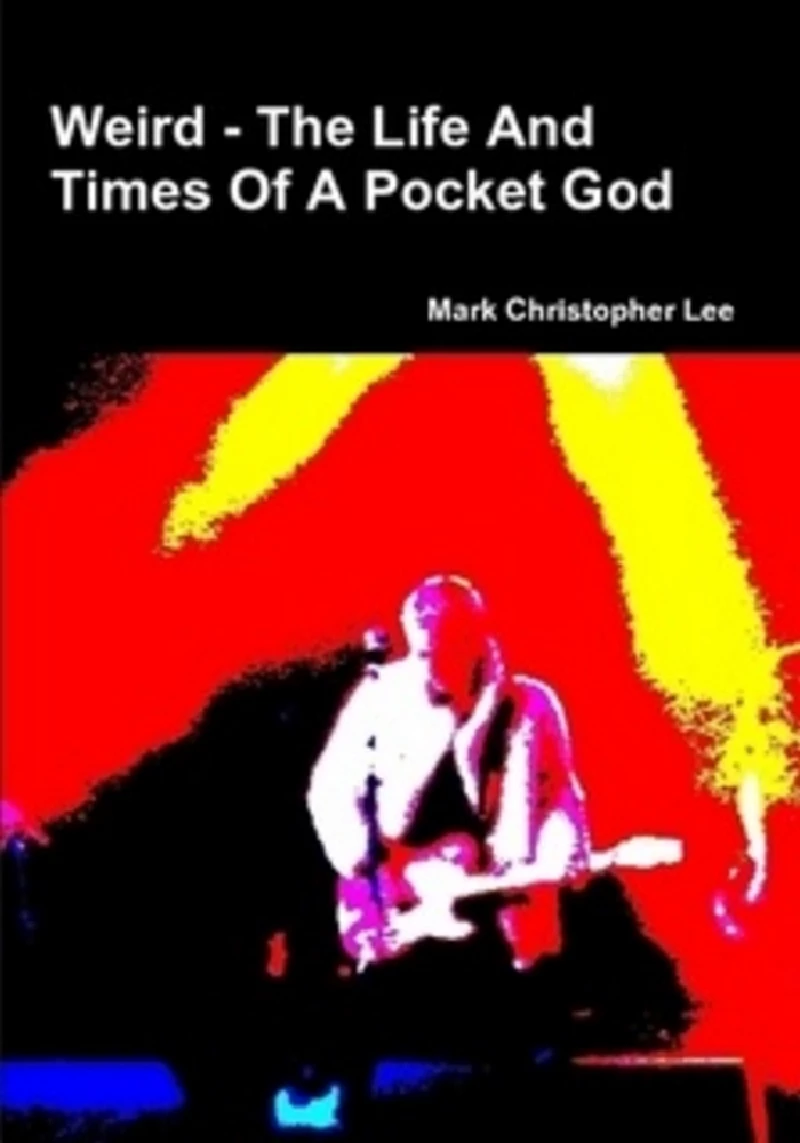 profiles
---
Weird (2019)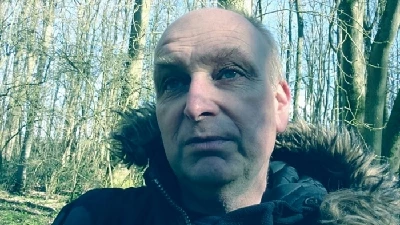 Dave Goodwin finds 'Weird: The Life and Times of a Pocket God' to be an indie-rock documentary which has a lot going on below the surface as it reflects on front man Mark Lee's battle with depression.
related articles
---
Mark Lee: Interview (2019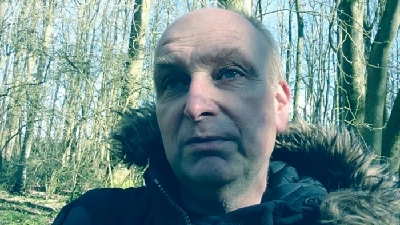 Pocket Gods frontman and now film maker Mark Lee speaks to Fiona Hutchings about what matters to him. From severe mental health difficulties to the tyranny of Spotify, he doesn't hold back.
Pennyblackmusic Regular Contributors
---