---
published: 15 / 1 / 2012
---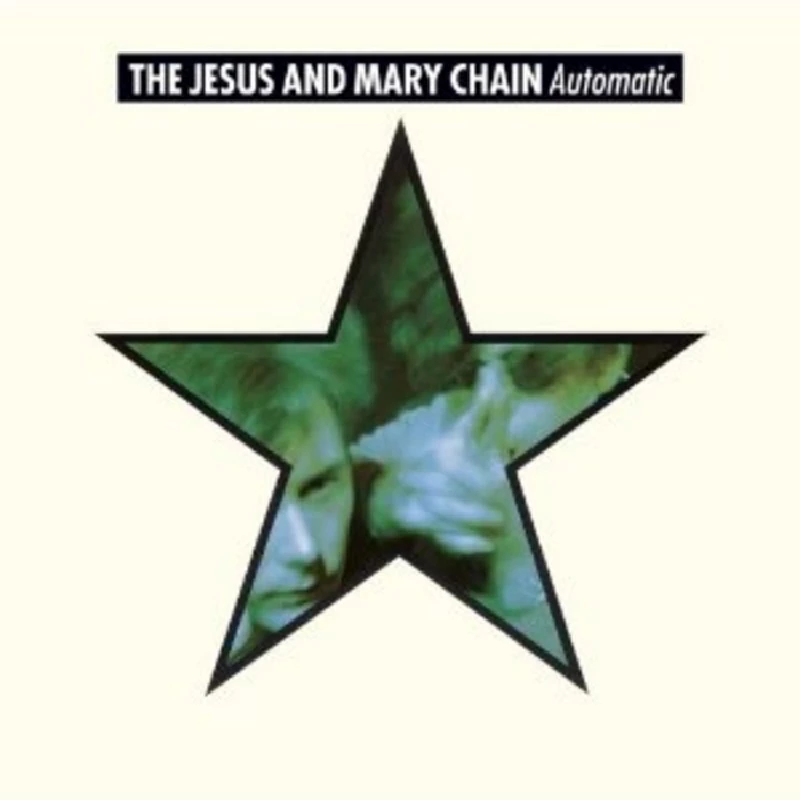 intro
In the second part of his series, and wth all of their studio albums having been recently reissued in double CD editions, Anthony Strutt reflects upon the Jesus and Mary Chain's 1989 third album, 'Automatic'
'Automatic' was the third Jesus and Mary Chain album and was released originally in 1989. It is an album that I have always liked and is a firm favourite, but was mostly ignored at the time as it was a departure from the sound that had been found on the Jesus and Mary Chain's first two outings, 'Psychocandy'(1985) and 'Darklands'(1986. 'Automatic' was mostly recorded by Jim and William Reid, with additional live drums on a few of the tracks by Richard Thomas who had played on two of the other classic indie albums of the decade, the Cocteau Twins, 'Victorialand' and This Mortal Coil's 'Filigree and Shadow'(both 1986). The album had just two singles on it, Blues from a Gun' and 'Head On'.The remastered version of 'Automatic' also includes their earlier single 'Sidewalking', which came out a year before in 1988 and, the first sign to their audience of the new direction they were taking, was a prime slice of dance infusion for the student crowd. The remastered version of 'Automatic' appears, like the other Jesus and Mary Chain reissues that have come out as at the same time, in a double CD/ DVD package. The first CD kicks off with the original album. 'Here Comes Alice' is sung by William. It has more of a commercial feel, but a similar drive to that of the 'Darklands' album. 'Coast to Coast' is a fast little bopper of a track, a number to make you want to jump up and down too, while 'Blues from a Gun', the first single, is a hard rocking blues number with a savage taste in its riffs. It is once again sung by William. 'Between Planets' is similar in vein to 'Coast to Coast' and another bopper for the black-coated youth of the day. 'UV Ray' takes its influence from the Velvet Underground song, 'Sister Ray', and is a gritty dance number that uses a fast drum machine and has harsh lyrics. 'Her Way of Praying' is much louder, another distorted dance number which would get their fans very quickly dancing at their gigs which had by now expanded from medium-sized venues to in London the Brixton Academy. 'Head On', the second single, is a killer track, a fan favourite, and was covered live very quickly by the Pixies. It was also issued as a four part 7" single in a limited edition box set. 'Take It' is rather slow, one of the tracks that used Richard Thomas, whereas the majority of the tracks used synthesisers for drums and bass. You can hear with its savage guitars just on this track alone the Jesus and Mary Chain's influence on future bands like the Raveonettes and A Place to Bury Strangers. 'Halfway to Crazy' is reminiscent of a faster-paced 'Sweet Jane' by the Velvet Underground, while 'Gimme Hell', another brutal number, ends the vinyl LP. The original CD, however, has two additional songs. 'Drop' is an acoustic William-delivered number, while 'Sunray' is a short, but loud instrumental. The first album concludes with the 12" single version of 'Sidewalking' and all its B sides. 'Sidewalking' was at the time the number that usually closed their set. They would drag it out to ten minutes in length, whereas three or four years before their sets had lasted about the same amount of time. 'Sidewalking' is a monster dance record. The extended 12" mix is 7 minutes 48 seconds of dirty bass, sequenced drums, loud gritty guitars all played in a bad ass fashion, while Jim's vocal is pumped full of attitude. Its B side was the 7" mix and a shorter version. Next up is by the Chilled to the Bone remix, which only came out on a 3" CD single version, a format that didn't last very long. This mix was instrumental. There are also live versions of 'Taste of Cindy' from 'Psychocandy' and 'April Skies' from 'Darklands', which, recorded in Detroit in 1988, end the first CD. The second CD of the reissue consists of various B-sides, Peel Sessions and outtakes, most of which have never been released before on CD. It opens with the 'Surfin' USA' Summer Mix, which was a USA 12" promo only. The band was influenced by the then new hip hop scene. The Jesus and Mary Chain with the Summer Mix take the Beach Boys number, which they did a great version of for their 1988 'Barbed Wire Kisses' B-sides compilation, and add some hip hop samples to the start and end of it. It is huge fun. Next up are the four B sides to 'Blues from a Gun', which was released in various formats. 'Shimmer' is a warm number that is reminiscent of 'Loaded'-era Velvet Underground. 'Penetration' takes the band back to their original dirty sound, but, much more commercial, is jangly and even beatnik in tone. 'Break Me Down' is like a smooth-sounding Lee Hazlewood track, while 'Subway' has the pace of most of the 'Automatic' album. These are followed by the B-sides of the 'Head On' single, which as well as the 7" box set, also appeared in all the usual formats. 'In the Black' is a laidback number that has an undercurrent of anger, while 'Terminal Beach' is like a slightly slowed-down 'Head On'. 'Deviant Slice' uses a drum machine and lots of aggressive attitude. 'I'm Glad I Never' is a soft and lovely beautifully read track, written originally by the great Lee Hazlewood. There is also an acoustic remix of 'Drop'. This is followed by two Peel Sessions. John Peel was a huge fan, and the Peel Sessions often showed fans what bands were working on next. They often aired demos of new songs which were sometimes recorded a whole year before they were released. Of note is an early version of 'Silverblade' which ended up on their 1990 'Rollercoaster' EP. 'Far Out and Gone' was also premiered which ended up on the next Jesus and Mary Chain album, 1992's 'Honey's Dead', but by far the most important Peel track here was their reading of the soul classic, 'My Girl', which was stripped down to its roots and won the band a lot of fans for being brave enough to take this on. Two outtakes follow this. There is an alternative version of 'Coast to Coast' which, sung by William , is possibly even better than the album version, and a 1988 version of 'Just Out of Reach', an early 'Psychocandy' era B-side, re-recorded for a video shot by Jim Reid, and which is just as dark as the original. This is followed by a USA radio ad for a gig in Los Angeles where the support band was Nine Inch Nails, while the last track here is a version of '9 Million Rainy Days' from 'Darklands' which was recorded live in Detroit. This was originally released as a part of a free four track 7" EP by 'Sounds'. The DVD collects together promo videos and other video memories from the era.
Band Links:-
http://www.thejesusandmarychain.co.uk/
https://www.facebook.com/JesusAndMaryChain
http://jamcofficial.tumblr.com/
https://twitter.com/TheMaryChain
http://aprilskies.amniisia.com/
http://en.wikipedia.org/wiki/The_Jesus_and_Mary_Chain
Have a Listen:-
Picture Gallery:-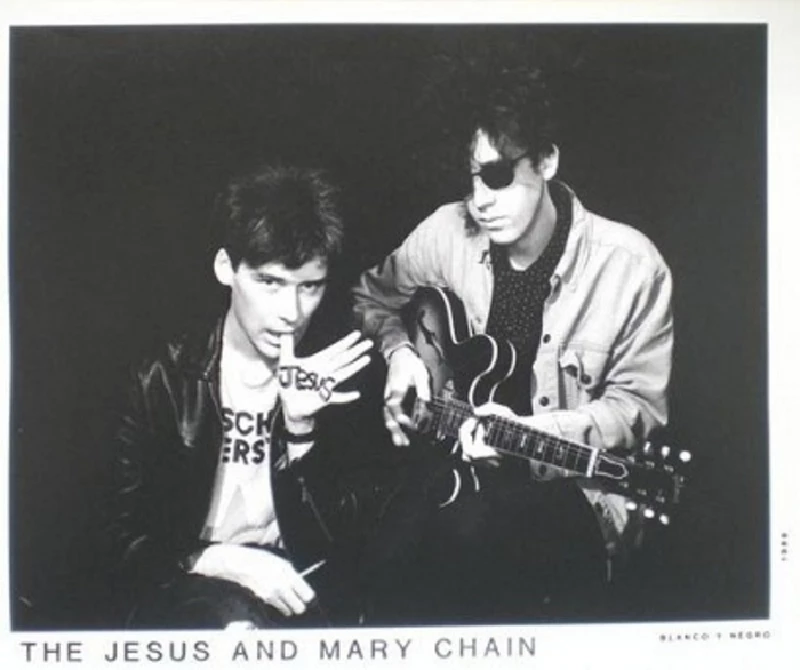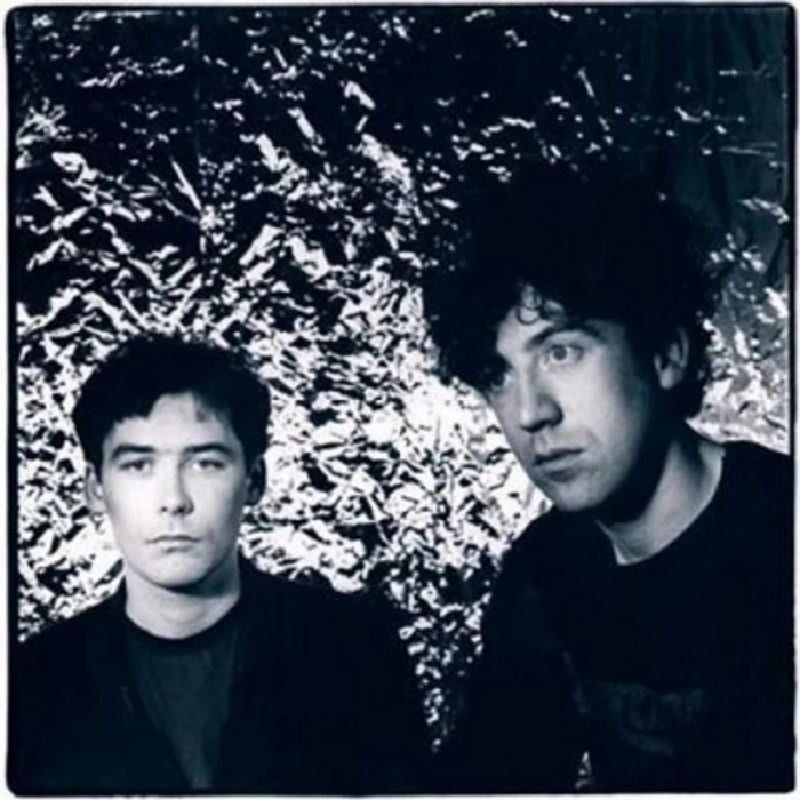 Visitor Comments:-
525

Posted By: Myshkin, London on 06 Feb 2012
After the brilliance of Psychocandy and (not quite on the same level) Darklands the J&MC really went downhill after that. Basically seemed to run out of ideas, they rehashed a lot on Automatic both musically and lyrically and were little more than a spent force. Should have split up then, if they had any sense. Shame though a great band in their prime.
---
live reviews
---
Albert Hall, Manchester, 19/11/2021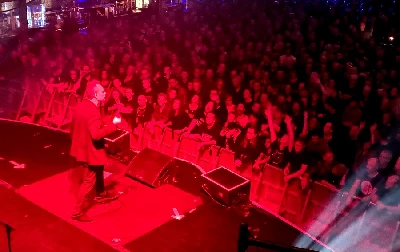 At a concert at the Albert Hall in Manchester featuring classics from their brooding 1987 second album, 'Darklands',' Denzil Watson finds The Jesus and Mary Chain rendering a refreshingly subtle and dynamic range.
O2 Academy, Liverpool, 21/9/2017
Academy, Manchester, 25/3/2017
Rock City, Nottingham, 22/2/2015
Cavern, Exeter, 29/10/2005
12 Bar, London, 19/4/2004
favourite album
---
Stoned and Dethroned (2003)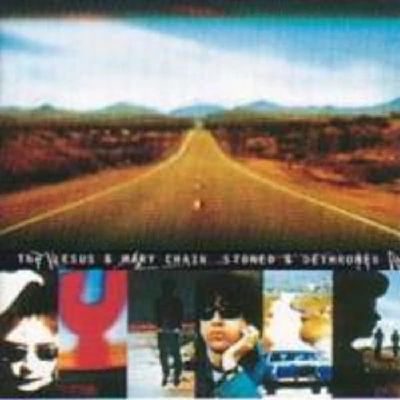 In the latest in our new 'Re :View' series, in which we look back upon albums that we feel deserve re-evaluation, Olga Sladeckova reflects upon the Jesus and Mary Chain's underacknowledged masterpiece, 'Stoned and Dethroned'
Psycho Candy (2002)
features
---
The Jesus and Mary Chain (2010)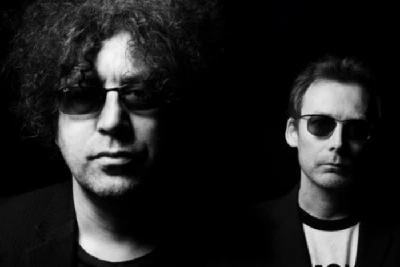 In our 'Soundtrack of Our Lives' column in which our writers describe the personal impact of music in their lives, Anthony Strutt writes of discovering the Jesus and Mary Chain in the mid 1980s
reviews
---
Live at Barrowlands (2015)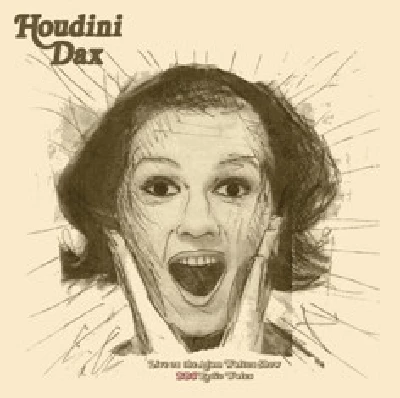 East Kilbride's finest export the Jesus and Mary Chain celebrate the thirtieth anniversary of 'Psychocandy' with an impeccably noisy live album
Pennyblackmusic Regular Contributors
---