---
published: 20 / 7 / 2011
---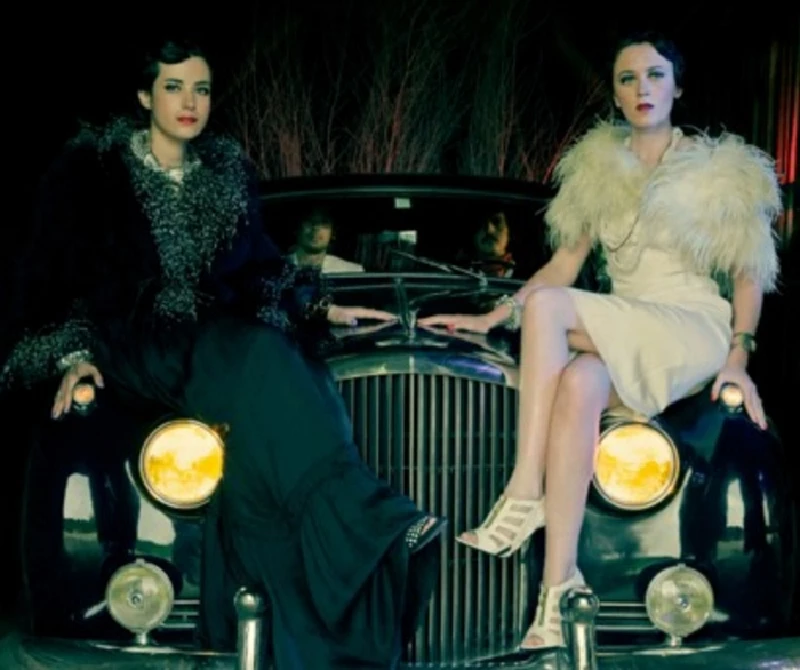 intro
Sarah Maybank talks to Mira Aroyo from seminal electronic act Ladytron about her band's forthcoming album 'Gravity the Seducer', touring with Nine Inch Nails and appearing on 'The Simpsons'
"Cold as ice cream but still as sweet." Zero out of ten for guessing who wrote that lyric – and the confiscation of your entire record collection if you got it wrong. But it's not a classic Blondie hit we're talking about here, more a long-term career direction - if you happen to be Ladytron. The heavily eye-linered two girl/two boy foursome have cornered the market in dark, spellbinding, too cool-for-school synth pop since the release of their captivating debut album, '604' in 2001. As the charts in the early part of this century rocked to emo, avant garde R&B and the anthemic Coldplay axis, Ladytron provided a defiant, scowling counterpoint, playing 'paper, scissors, stone' with anyone who crossed their creative paths. While the Coldplay lead the way in introspective, radio-friendly unit shifters, Ladytron embraced the dark side with glacial 2005 opus 'Witching Hour', including 'Destroy Everything You Touch', an embittered break up 'critique' that sounded like it was recorded in an Arctic windstorm. While emo bands like Funeral For A Friend spent most of the decade bludgeoning impressionable brains with their sixth-form angst, Ladytron had already cornered the market in youthful misery in 2002 with '17', which wrapped throbbing analogue technology around a parable of blighted reality TV-era dreams ("They only want you when you're 17/When you're 21 you're no fun"). And while Brandy and Aaliyah sounded like they came from another planet thanks to Rodney Jerkins' out-there production, Ladytron were on another planet; who else do you know who'd dress like a 1960s Aeroflot air hostess with a Louise Brooks haircut and sing the 'Are You Being Served' theme tune, completely straight-faced? Greatest hits collection 'Best Of Ladytron 00-11' drew a line under their career in March this year and, with its lighter, more ethereal sound, the band's new album, 'Gravity The Seducer', out in September, signals a gentler new direction. Have they gone soft? Well, you can't stay that dark for that long. Even Lou Reed couldn't manage it. But the band's seductive, otherworldly vocals have survived. No longer as cold as ice cream, then, but all the indications are they're still as sweet. Good. With the band preparing to tour 'Gravity The Seducer', PB caught up with vocalist Mira Aroyo to look back over their first ten years or so, and to ask all the important questions: What's it like to tour with Nine Inch Nails? How did they end up on The Sims? And why exactly did she end up with a 'badass' rep on YouTube? PB: What has inspired your new album, 'Gravity The Seducer'? How do you think it shows your progression as a band? How does it compare in style to your previous work? MA: 'Gravity The Seducer' somehow seems like our most grown up work to date. Maybe just because we are more grown up as happens with age. I'd say that throughout we draw our inspiration from the same places, things we hear or read on daily basis, images we come across. There has always been a cinematic element to our work, but I think it comes even more to the foreground with this latest album. It is more lush, slower and warmer. We had quite a while to write and compile the songs that went into it. We had been off tour for almost a year before we got into the studio, whereas the last couple of albums were more of a relentless treadmill. I think that in a way showed in the pace of the albums too. We also recorded the album near home and in a way that made for a more relaxing experience. Sonically we went back to using a lot of organs and that gives the album the warmth compared to its predecessor, 'Velocifero'. PB: Your new album is out in September, which is a bold decision. What made you decide to tour before then? What can people expect from your live show? MA: We haven't really toured the album yet. We released the Best Of in March and that is what we have been touring this far. 'White Elephant' is the only new song. Well, along with 'Ace of Hz' which is on the also on the Best Of. The response from the audience was very encouraging so we look forward to going over to America to tour in September. Expect new songs, new lights... PB: Wikipedia bills you as a 'cult band'. You are massively respected but have you ever craved/worked for huge mainstream success? MA: We have never really craved for anything... kind of worked at the song writing and taken anything that comes our way as a bonus. We grew really organically as a band, were never hyped and as a result not yet shunned. I think that has given us more longevity. I think we are coming up to our twelfth year together soon. PB: What does it take to keep going as long as Ladytron has? How do you stop yourself from driving each other mad? What are the things you most love and hate about each other? MA: We know how to give each other space. On tour for example we often go off exploring and doing our own thing during the day. I love taking pictures so I just look for places that will take me away from the repetitive reality of the tour bus. We have got to know each other quite well over time, without ever being best friends. We just respect each other ,and let each other get on with whatever they need to be getting on with at the time. We are very social when we are working together, but don't socialize that much when we are in our down time. Until recently we all lived in different cities/countries. PB: I was looking at clips of you on YouTube and in the comments thread on one clip you are referred to as "a total badass!" What is it about you that makes you a badass? And what are the most badass things you've all done? You must have got up to some rock n roll behaviour touring with Trent Reznor in 2007... MA: I have no idea, but I would like to know... Regarding the Nine Inch Nails tour, I think it was the most sedate tour we have ever done. It was the only time we have done a support tour, so we played shows early, got on the bus early, went to bed early. Pretty boring of us really. There have been quite a lot of episodes on other tours, but all innocent fun. The tour we did when CSS supported us in the States was pretty fun. Not from a reckless R 'n R point, but just getting along and laughing a lot. PB: You crop up on quite a few computer games - The Sims and FIFA 2011? Have you ever played them? Is it weird when your track comes up? And finally, talking of FIFA what are your thoughts on Sepp Blatter's re election? MA: I have never played them, but writing original music and lyrics in Simlish for the Sims was really good fun. Danny is the football head in the band I'm afraid.... PB: Thank you.
Picture Gallery:-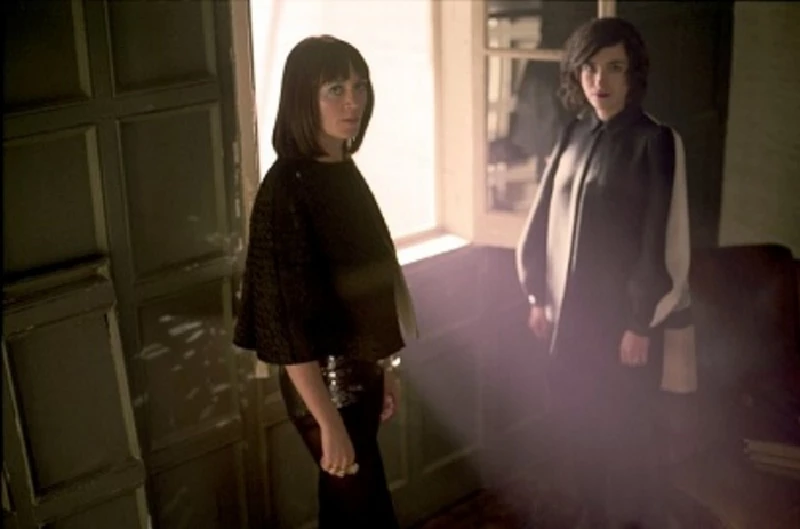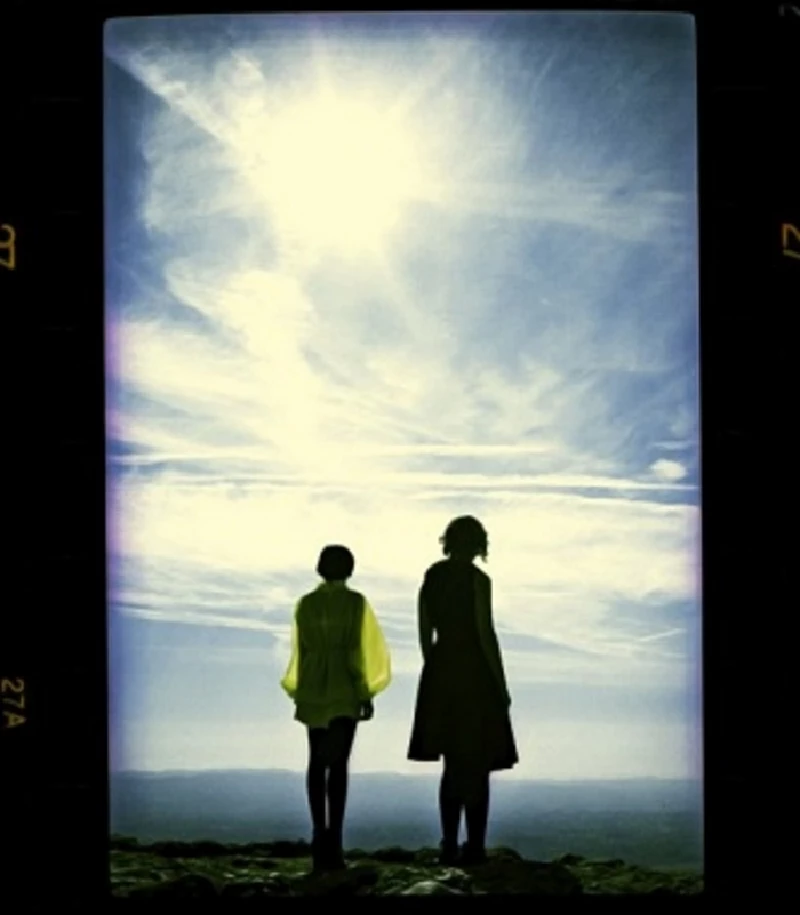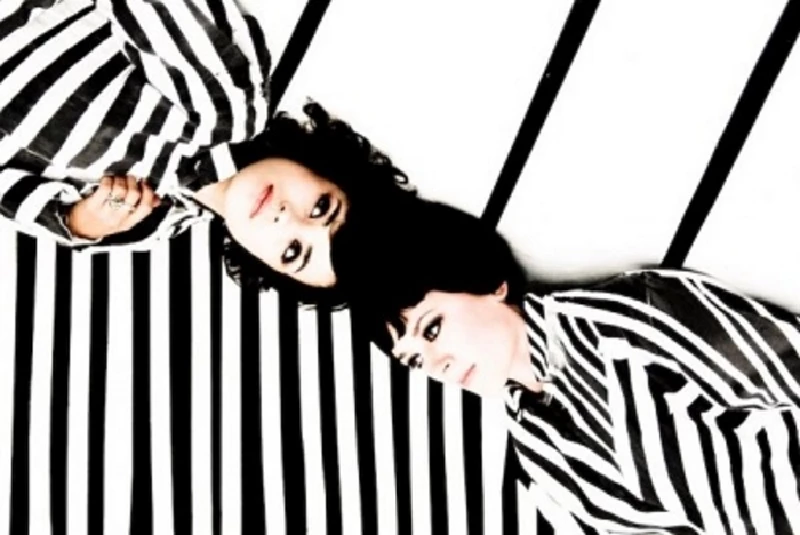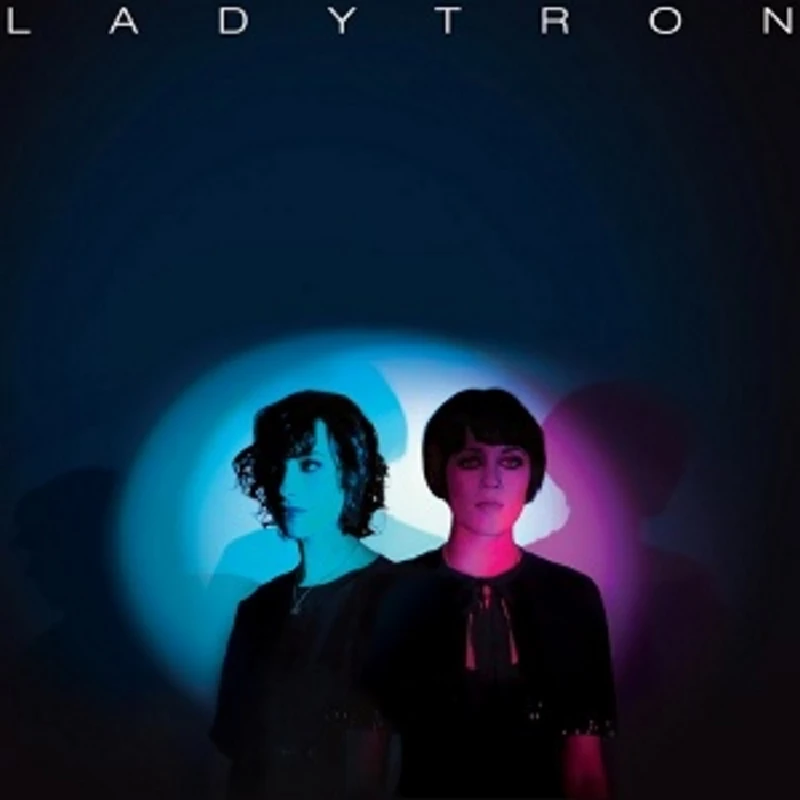 live reviews
---
Forum, London, 8/6/2011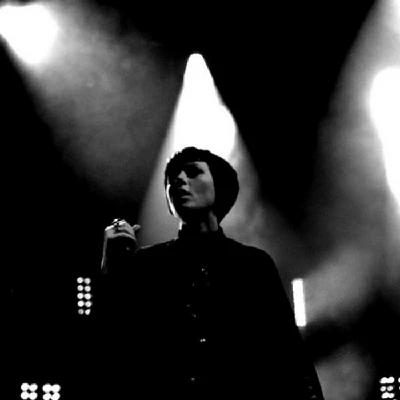 Sarah Maybank watches electronic act Ladytron play a mesmerisingly chilly but muscular greatest hits set at the Forum in London
reviews
---
Sugar (2005)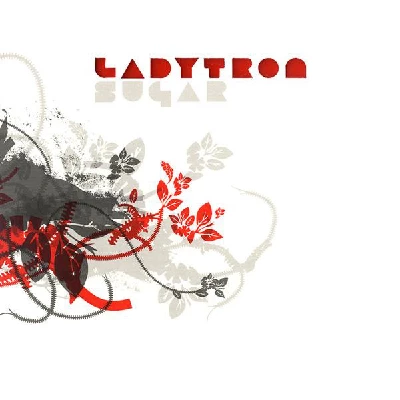 First single from Ladytron's forthcoming new album 'Witching Hour' which in a departure from their previous efforts "creates a futuristic electro-heralding of a brave new digital world"
Pennyblackmusic Regular Contributors
---