---
published: 25 / 5 / 2011
---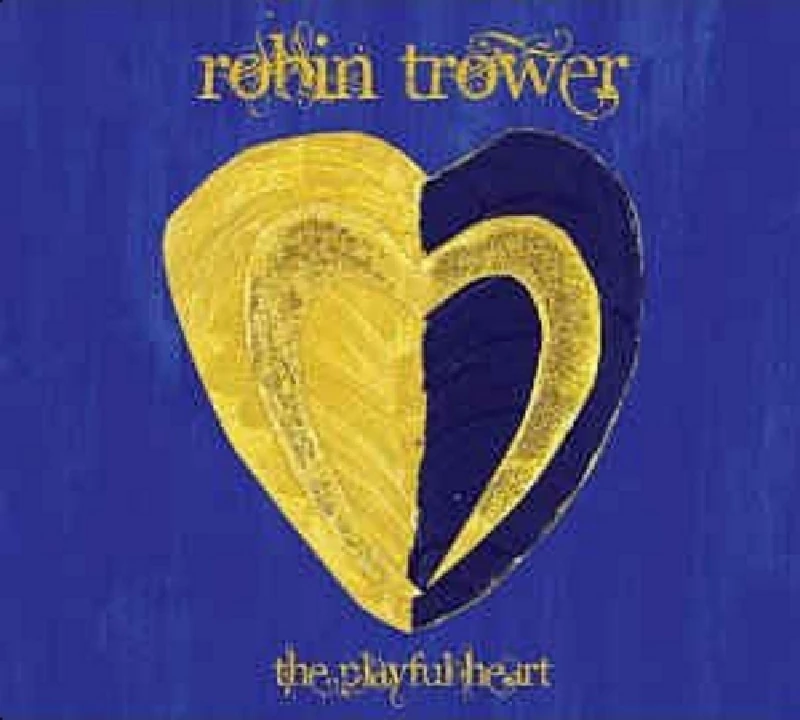 intro
Edgy and gut-wrenching, yet thrilling latest album from British songwriter and guitar virtuoso, Robin Trower
British songwriter/guitarist Robin Trower has time and again proved to his audiences that he is not only prolific in terms of churning out emotion-packed material, but versatile in his choices. It's been four decades since he went off on his own, leaving Procul Harum behind. His landmark 1974 album, 'Bridge of Sighs' was, to many, the composite of his enormous talent, but Trower has grown and given again and again. 'What Lies Beneath' was a gut-wrenching beauty, and his 2008 collaboration with Jack Bruce, 'Seven Moons', screamed out with his unabashed skill. In his newest release, 'The Playful Heart' he combines the expected virtuosity with some unique twists. Trower combines forces with longtime colleague, producer Livingston Brown. Vocals are shared with another band member, Davey Pattison, The rich bass lines are employed by Glenn Letsch and L. Brown. The multi-faceted Trower has also painstakingly designed the delightful artwork on the front cover. Immediately you're exposed to the brooding intricacies of love. 'The Playful Heart' is sung by Pattison. "It's an empty room/A forbidden place," he warns. The album's intensity is easy to discover at the onset. 'Don't Look Back' ("There's too much pain") is very satisfying and its story line is bluesy. "Don't swim out on the tall, dark sea…" Trower, through his six strings, sizzles, bends and weeps through out this solo. The uber-long (6:20) 'The Turning' features more edgy freeboard patterns. The lush outro allows maximum artistic latitude and the masterful nuances don't disappoint. 'Dressed in Gold' features Trower on vocals with his cutting-edge lyrics. "There are many who still crave her from her past." He expands the charmingly, chromatic melody to the virtuosic crannies as he whips that hypnotic whammy bar. In 'Find Me' Pattison's sassy attitude blends brilliantly with Trower's inimitable riffs that closely resemble the mournful cry of a squawking baby. 'Songs for Those who Fell' show the reason why Trower has been often compared to Jimi Hendrix. The solo drips with anguish. 'Maybe I Can Be a Friend', which clocks in at an unabashed six minutes and sixteen seconds, finds Pattison again hitting the vocals. They trade off, the tension builds, and Trower teases. After a while, you can't keep track of who's on first, but you know you can't get enough. 'The Prince of Shattered Dreams', another epic more than six minutes long, espouses on rejection, yet pales compared to some of the other solos. 'Camille' has a surprising, smooth jazz feel. Casual comping lays low against Trower's shimmering articulation. There are lots of wah wah floods on 'Not Inside – Outside.' 'And We Shall Call It Love', which runs to seven minutes and forty-four seconds, starts out in a pedestrian way, the every man waiting at the intersection waiting for the light to change, but soon it percolates, and than erupts into a classy, display of thrilling improvisational work. My only suggestion, might be to, next time, allow for some backing vocals to break up the timbre of the two male vocal leads. Pattison and Trower carry pretty much the same range and have similar texture and it would be interesting to mix up the status quo. Robin Trower is on the heels of two major tours in the US and the UK. 'The Playful Heart' is highly recommended for those craving a fresh Trower fix and for those who, until now, have been uninitiated.
Track Listing:-
1
The Playful Heart
2
Don't Look Back
3
The Turning
4
Dressed In Gold
5
Find Me
6
Song For Those Who Fell
7
Maybe I Can Be A Friend
8
Prince Of Shattered Dreams
9
Camille
10
Not Inside — Outside
11
And We Shall Call It Love
Band Links:-
https://twitter.com/robintrower
http://www.trowerpower.com/
https://www.facebook.com/RobinTrower
http://robintrower.ning.com/
Label Links:-
http://www.repertoirerecords.com/
https://www.facebook.com/Repertoire-Records-191479380906416/
https://twitter.com/repertoireinfo
Have a Listen:-
interviews
---
Interview (2021)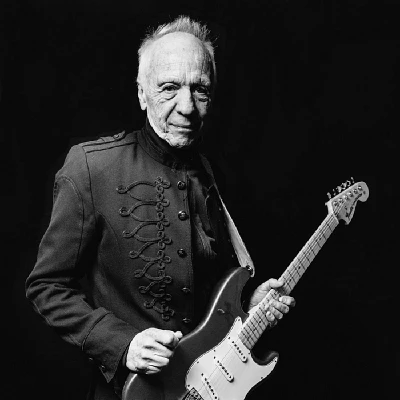 British guitarist/songwriter Robin Trower speaks to Lisa Torem about his collaboration with vocalist Maxi Priest and producer/bassist Livingstone Brown on 'United State of Mind'.
profiles
---
Robin Trower (2011)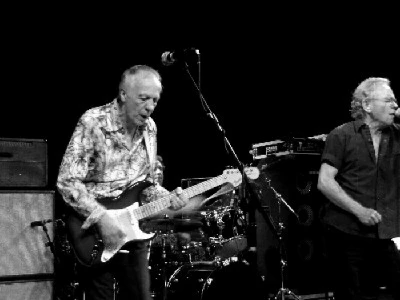 With three of former Procul Harum guitarist Robin Trower's albums, 'What Lies Beneath', 'Another Day's Blues' and '20th Century Blues', being re-released, Lisa Torem assesses each of them
Pennyblackmusic Regular Contributors
---