---
published: 10 / 9 / 2009
---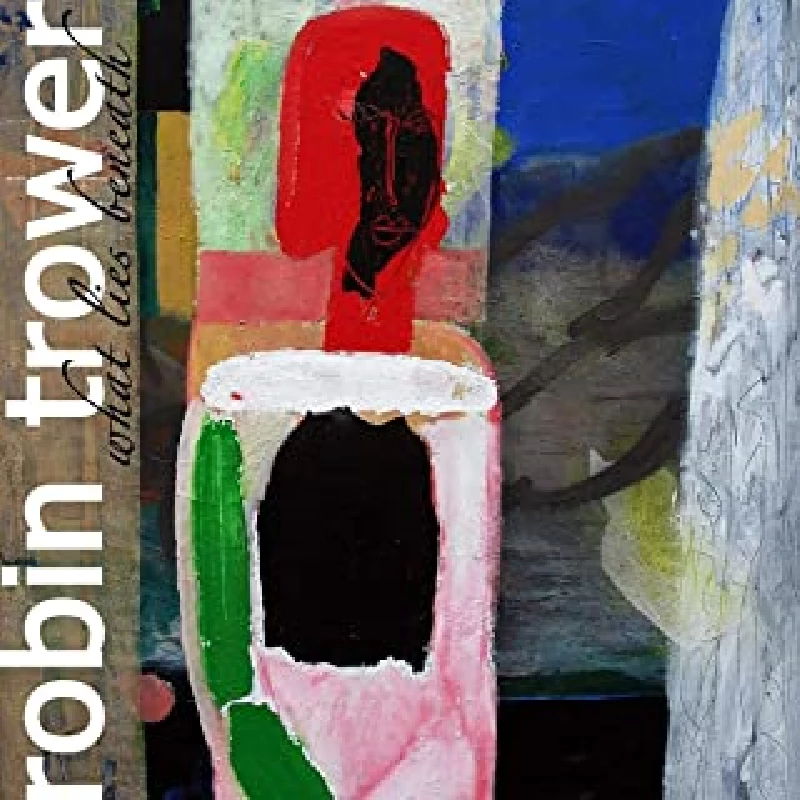 intro
Fantastic combination of blues, funk and atmosphere-based rock on latest album from former Procol Harum guitarist, Robin Trower, who on this album takes an increasingly rare turn on lead vocals
British singer-guitarist Robin Trower hasn't been resting on his rocking laurels. He's recently toured Europe with Cream member Jack Bruce – the bass-player with whom he collaborated on 'Seven Moons' in 2007. And in 2009, Trower's live album, 'RT@R008' recorded in Michigan revamped his classic- rock fan-base. His new release, 'What Lies Beneath', contains eleven tracks and took seven months to record in Surrey. Bassist Livingston Brown acted as producer and Trower took pains to record his exhaustive comments regarding production decisions which are smartly documented in the CDs accompanying booklet. The core band consists, as well as Brown, of Sam Van Essen and Chris Taggart on drums, and organ by Roger Cotton. 'RT@R008' featured singer Davey Patterson, but Trower is the main squeeze on this release. He does well – his grainy and adaptable vocal delivery – sometimes acerbic, sometimes fetching - perfectly synchs up with his luxurious lead work - and his vocal texture, deeper than that of Patterson, works well with the heavily blues-infused repertoire – though in this release Trower seems as keen on funk and what he calls "atmosphere" music as he does his more traditional fare. The instrumental 'Wish You Were Mine' includes a honey of a melody with piercingly powerful notes. Trower confides, "while listening back I thought it was a song about longing." A seductive beat, backed by gorgeous strings, elongated notes and distorted fuzz come together to make a lush ballad. Touches such as a haunting counter melody and strains of Mideastern mode are inescapably brilliant as well. Title song, 'What Lies Beneath', is enhanced by awakening wah wah, free-form drums, shakers and tambourine. The tag line states, "We've never seen what lies beneath", but the array of percussion certainly gives us a clue. The next track is 'As You Watch Each City Fall (Part 1 and Part 2). "Spoken to a northern sky, sing it to me as you see, say these words until the work gets done" are a few of the lines that summarize the theme. Version one is slow-moving and atmospheric, version two is energetic, funky and spirited. Another instrumental, 'Freefall', is a space-age celebration with Mideastern flavour and gravity defying buoyancy. The lyrics, "There's a black hole, never felt so all alone, it's a bad thing if you do somebody wrong, another soul gets lost in freefall," pull together these musical cul-de-sacs. The eerie statement, "Take a long time before the world will ever be home grown, another soul disappears in freefall", emphasizes the weightlessness theme and Brown's stellar bass line adds the right degree of evervescense. The ballad 'Once the Spell is Broken', is a stand-out. From the beginning this message song communicates clearly. "It's not so long to wait when you know just who you are. Don't lose faith in what you know. Never run from what is true", sings Trower. The symmetrically forged chorus, "Once the spell is broken, let the light into your heart, you may find what you were hoping right from the start", is inspirational and vintage Trower. As a plus, Sam Van Essen mirrors Trower's every move with powerful and well-placed percussion. And, conversely, when Trower milks note after note from his sacred cow of a Stratt, his backing musicians let him play his heart out. 'Sleeping on the Moon' contains some wise-ass, caustic lyrics – "Been sleeping on the moon, rainbow for my bed, today I woke up in the pouring rain, feel so broke up, who's gonna take the blame?" "So cool, so sleek, don't make me speak." The vocals recall classic rock's Dr. John. 'Time and Emotion' certainly takes it's time – this instrumental features subtle backing organ and a deliciously savoury melody with rich, thick notes and verse after verse of blues riffs that flirt but refuse to be seduced. Trower calls this phenomenon "atmos guitar" on the liner notes. 'Skin and Bones' has an uncluttered, straight-ahead guitar and drum structure with some celeste and shaker embellishment. It opens with a hot sizzling skillet of a pumped-up progression which channels Hendrix. Trower's voice parodies the screeching guitar. His sorrowful lyrics, "No life, no love, nothing left for me but skin and bones", gnaw at your gutt with an undiluted strength matching the passion of a bloodhound chewing rawhide. When Trower sings, "They say that time could be a healer – depends on just how deep the wound," the song gets even bluesier. However, 'Buffalo Blues', is the most traditional 12 bar-blues on the release. Yet one more instrumental, it's wonderful wah wah touches and opulent Jimmy Smith style organ sweetens verse after verse. Trower's improvisational skills are so tasteful, energetic and satisfying that you're grateful that there's no lyrics around to muddy the outstanding mood. Closer, 'Find a Place', trails off with a luxurious fade out as Trower uses his Stratt to incorporate once more what he calls, "atmosphere ideas." "Once I had a painting, now I'm left with just the frame, would I do the same thing if I had my time again", he laments. Further along, he waxes, "How could I know each breath could be my last?" I'm looking forward to Trower's next release, I sincerely hope it isn't.
Track Listing:-
1
Wish You Were Mine
2
What Lies Beneath
3
As You Watch Each City Fall (Part 1)
4
As You Watch Each City Fall (Part 2)
5
Freefall
6
Once The Spell Is Broken
7
Sleeping On The Moon
8
Time And Emotion
9
Skin And Bone
10
Buffalo Blues
11
Find A Place
Band Links:-
https://twitter.com/robintrower
http://www.trowerpower.com/
https://www.facebook.com/RobinTrower
http://robintrower.ning.com/
Have a Listen:-
interviews
---
Interview (2021)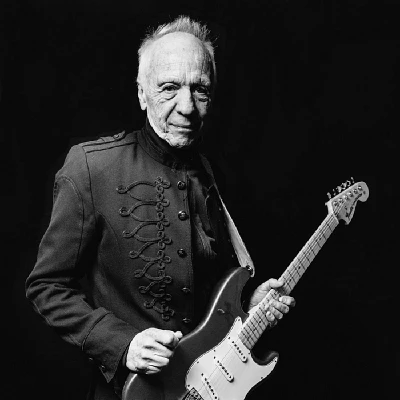 British guitarist/songwriter Robin Trower speaks to Lisa Torem about his collaboration with vocalist Maxi Priest and producer/bassist Livingstone Brown on 'United State of Mind'.
profiles
---
Robin Trower (2011)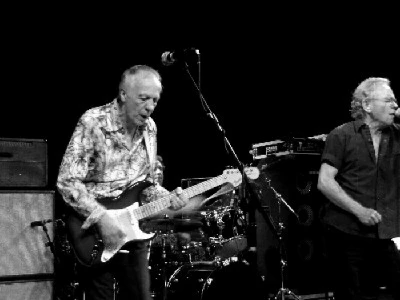 With three of former Procul Harum guitarist Robin Trower's albums, 'What Lies Beneath', 'Another Day's Blues' and '20th Century Blues', being re-released, Lisa Torem assesses each of them
Pennyblackmusic Regular Contributors
---