---
Robin Trower
-

Where You Are Going To
published: 30 / 5 / 2016
---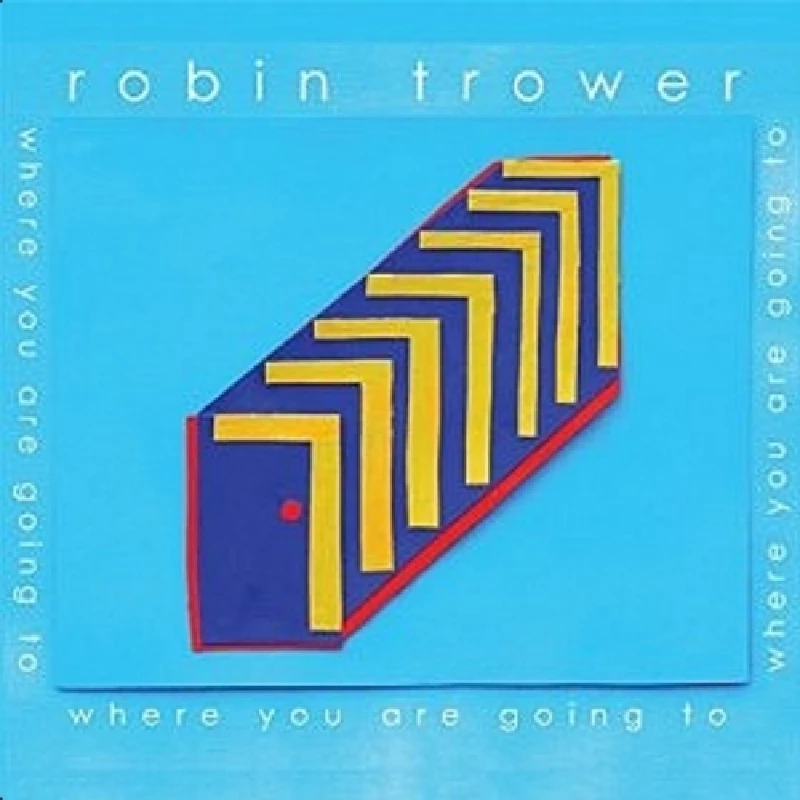 intro
Introspective, vibrant and not-to-be-missed latest album from ex-Procul Harum guitarist, Robin Trower
British guitarist/songwriter Robin Trower has enjoyed a four-decade career, which includes his stint with Procol Harum from 1967-1972 and subsequent and successful solo career. His second solo album, 1974's 'Bride of Sighs,' boasts sales of over 5OO,000 copies internationally. Robin Trower's latest, 'Where You Are Going To' leaves no rock, blues or psychedelic stone unturned. The influences reflect his taste and sentimentality. A couple of songs were inspired by James Brown and John Lee Hooker and two more romantic ones are dedicated to the memory of his late wife. A multi-instrumentalist, Trower performs guitars, vocals and bass duties and is accompanied by drummer Chris Taggart. "Nowhere to hide/No shelter while the winds of war rage on…" he sings on the opener. More explosive lyrics follow as well as multiple, melodic guitar solos. "Lay awake at night/Wondering when will the next blow fall…" More passion exudes from the second tune and title track which hits all the right spots. 'Where You Are Going To' finds Trower's guitar faithfully shadowing each phrase, giving the intense lyrics a truculent luster. The long form solo illustrates his impeccable tone and years of dedication to his craft. You'll hear shades of Hendrix and beyond in the vocals and shredding of 'Back Where You Belong', but it takes Trower to solidify the theme and its essential message. Be prepared for some captivating effects too. "At the centre of the universe on a street without a name…" The riddle-like lyrics set the stage for Trower's tight rhythm section and an overall beautiful flow. Taggart's engaging drumming remains crisp, focused and exciting. 'The Fruits of Your Desire' has these lyrics: "Say you want the answer to what's weighing on your mind…" That's a strong statement, but what follows is even funkier, "but the fear is in your bones that you''ll never make it through…" That penultimate line before the tear-catches-in-throat segue is pulled together by a cool modulation and Trower's sexy bass. 'We Will Be Together Someday' begins with a shimmering intro., which serves to lock in Trower's buoyant, escalating vocals. "Driving blind all through life/Turn the mind toward the light…" Clearly the most romantic of the ten, the theme of this moving ballad is supported with the utmost sincerity. 'Ain't No Use to Worry' brings us back to tempo with some down and dirty blues action. Trower's voice is relaxed, but insistent. There are lots of great jibs and jabs; especially when he serves up unexpected falsetto. 'In Too Deep' is a marvelous platform for lush call and response. 'I'm Holding On To You' has a dynamite progression, but don't dismiss the cunning vocal phrasing: "Keeping me from shifting into the sinking sand…" When it comes to love, 'Delusion Sweet Delusion' spells it out straight away in the title, but the execution is even more delectable. The dramatic climb up the fretboard is not for the meek. I highly recommend this album. The ten tracks are played to perfection with not a wasteful moment and with outstanding commitment.
Track Listing:-
1
When Will the Next Blow Fall
2
Where You Are Going To
3
Back Where You Belong
4
Jigsaw
5
The Fruits of Your Desire
6
We Will Be Together Someday
7
Ain't No Use to Worry
8
In Too Deep
9
I'm Holding On to You
10
Delusion Sweet Delusion
Band Links:-
https://twitter.com/robintrower
http://www.trowerpower.com/
https://www.facebook.com/RobinTrower
http://robintrower.ning.com/
Have a Listen:-
interviews
---
Interview (2021)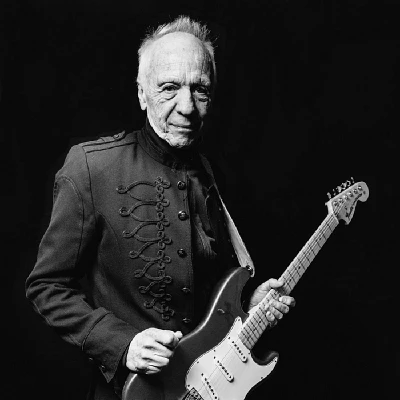 British guitarist/songwriter Robin Trower speaks to Lisa Torem about his collaboration with vocalist Maxi Priest and producer/bassist Livingstone Brown on 'United State of Mind'.
profiles
---
Robin Trower (2011)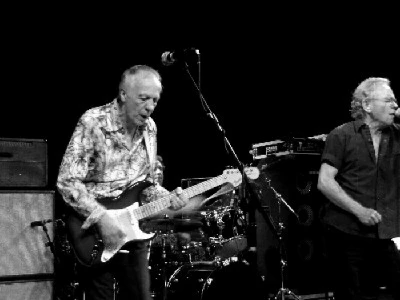 With three of former Procul Harum guitarist Robin Trower's albums, 'What Lies Beneath', 'Another Day's Blues' and '20th Century Blues', being re-released, Lisa Torem assesses each of them
Pennyblackmusic Regular Contributors
---