---
published: 6 / 6 / 2009
---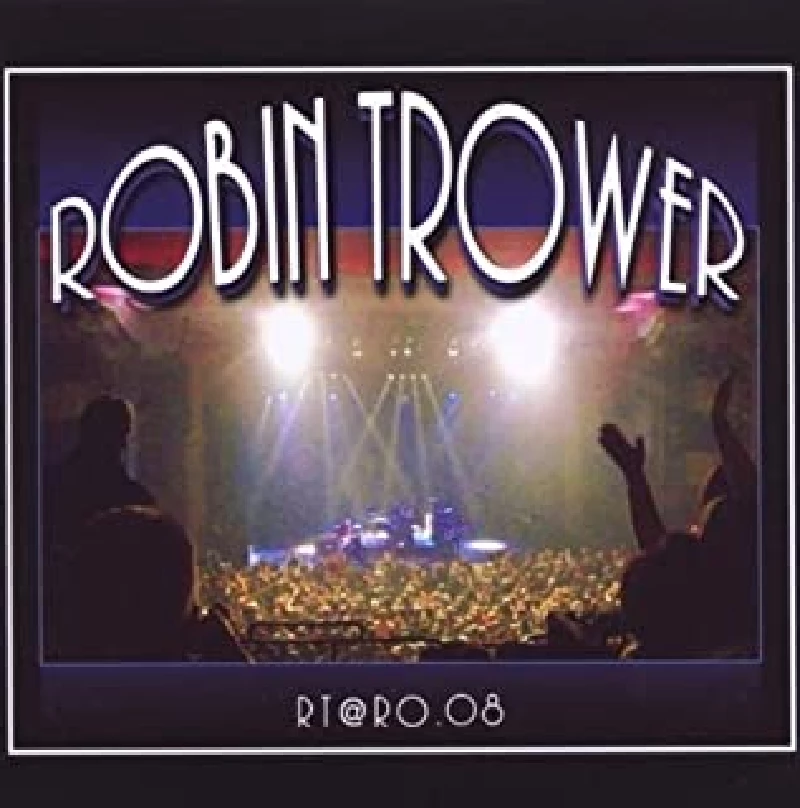 intro
Stunning classic-sounding rock on new career-spanning double CD live album from British composer and guitarist, Robin Trower
British composer/guitarist Robin Trower, a purveyor of classic rock, who has played with Cream, Procul Harem and been compared to Jimi Hendrix, released 'Seven Moons' in '07 with Jack Bruce and is now touring with Bruce with more tours in the mix, has just released a powerful majestic masterpiece, 'RT@RO 08' This double CD set showcases a myriad of musical temperaments featuring Trower on his emblematic Fender Stratt, Glenn Letsch on bass, Davy Pattison on vocals, and Pete Thompson on drums. 'Twice Removed from Yesterday' lunges forward with a shimmering, yet discordant strum putting Trower's Stratt to exhaustive use. "There's a time for living and a time for love, but all too soon the dream is gone," sings Pattison, as Thompson's rippling drums follow the cascade of progression. 'Shame the Devil' features a Hendrix (speaking of the devil…) inflected wah-wah vibe and an 'Aqua Lung'-like crisp bassline courtesy of Letsch. Trower plays a short, but beauty of a solo. The Devil seems to repent as shrieks and wah wahs plead for mercy at the song's closing. 'For Earth Below' opens hypnotically – Trower's elegant work steadfastly trails and mirrors Pattison's vocals like a refrigerator magnet. Trower bends notes, cajoles and plunges the neck for every possible pitch and emotion. The marriage of Letsch's lower register married to Trower's heartbreaking passages could crack "Earth's" tectonic plates. This boozy solo sucks away your breath - then somehow restores it like a fibrillator. "There's no time for you, no time for me, no time for us," simmers as raw, biting blues berate a love gone so wrong. "Now that the gig is up, why did you fight just to prove yourself right" lyrics hit you between the eyes while the incessant instrumentation pulls you harder into the vortex. 'The Fool and Me,' sets forth a meteoric barrage of happy chunky, care-free chords. "Oh, no, wherever we go, we keep the spirit free, oh, no, nobody knows, no one but the fool and me…" Sizzling Stratt work flanking Tokyo's bullet train velocity is compellingly seductive. Trower announces that 'Island' is one of his favorite pieces. This near-Bolero rhythmed instrumental shines a light on percussion with an ever- slight nod to the Ventures. A bright, Hawaaiian shirt and a cumulus sky comes to mind. 'Day of rhe Eagle' zig-zags through rhythm and tempo like a March hare in heat. Trower's passion for his Stratt implodes and, then with a touch of madness, he chooses to actually slow it all down before the song's finish. At first I thought Trower brave to perform 'The Bridge of Sighs', which is a much-covered classic. He makes it, however, truly his own. But, before you listen do bring your GPS or at the very least your boy scout's compass. You will get deliriously lost in the midst of it's primal lyricism and Trower's solo work. "The sun don't shine, the moon don't move the tides. Why so unforgiving, why so cold ? Been a longtime crossing the bridge of sighs.." the lyrics lead the way in preparation for Trower's brilliance. This solo is so perfectly moving and filled with rapt, emotional honesty that it made me question my ability to function in this ordinary world - instead I fantasized about buying a one-way Greyhound bus ticket, abandoning my dreary day-to-day responsibilites and forging a brand-new existence as an anarchronistic flower child mellowing in Woodstock. This stand-out solo breaks – every so often – into a liberating, heartfelt harmonic. Then aches its way forward like an insistent inchworm seeking out moist environs. If a Stratt could touchingly reveal its legacy through ethereal gut-wrench and ecstacy this would be the way. Trower's ear – so intimately in touch with his audience - (this is a live recording done in Michigan) never fails to detect precision. "Just like a dog without a bone," wails Pattison in 'Gonna Be More Suspicious', a meaty blues revelry. 'Hannah' from Trower's first album, charmingly skips stones over an emerald creek and though the remaining songs bear mention, the stand-outs have been revealed. And one more thing- when the time is near - take this album to your grave!
Track Listing:-
1
Twice Removed From Yesterday
2
Shame The Devil
3
For Earth Below
4
No Time
5
The Fool And Me
6
Roads To Freedom
7
Islands
8
Day Of The Eagle
9
Bridge Of Sighs
10
Rise Up Like The Sun
11
Victims Of The Fury
12
Gonna Be More Suspicious
13
Hannah
14
Little Bit Of Sympathy
15
Too Rolling Stoned
16
Go My Way
17
Another Time Another Place
Band Links:-
https://twitter.com/robintrower
http://www.trowerpower.com/
https://www.facebook.com/RobinTrower
http://robintrower.ning.com/
Have a Listen:-
interviews
---
Interview (2021)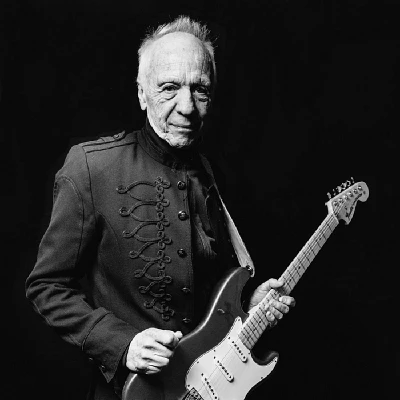 British guitarist/songwriter Robin Trower speaks to Lisa Torem about his collaboration with vocalist Maxi Priest and producer/bassist Livingstone Brown on 'United State of Mind'.
profiles
---
Robin Trower (2011)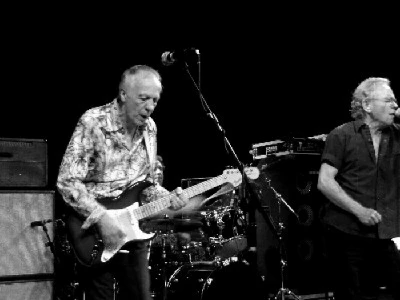 With three of former Procul Harum guitarist Robin Trower's albums, 'What Lies Beneath', 'Another Day's Blues' and '20th Century Blues', being re-released, Lisa Torem assesses each of them
Pennyblackmusic Regular Contributors
---