---
published: 13 / 1 / 2010
---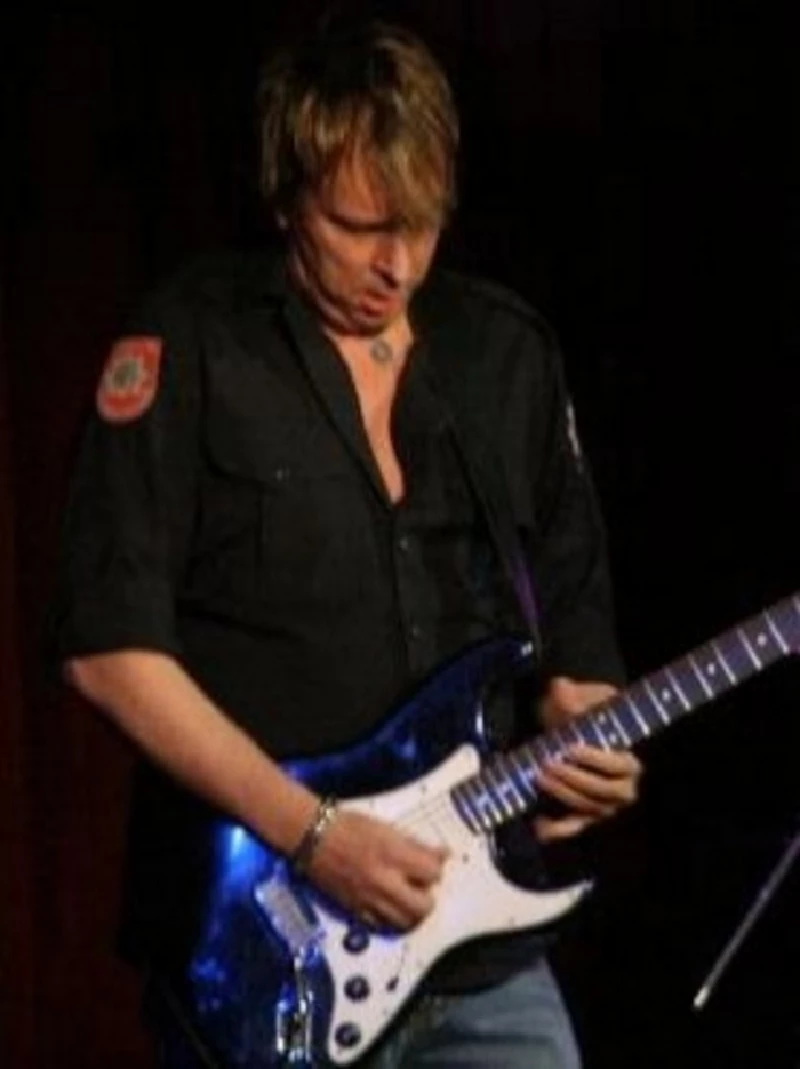 intro
Guitarist Paul Nelson has a solo career, is a session musician, music writer and also the manager and member of the Johnny Winter Band. He talks to Lisa Torem about playing with the legendary Texan guitarist and how he balances the different strands of his busy career
Google Paul Nelson's website and you might think you've mistakenly surfed the site of the United Nations. An amalgam of brightly-coloured international flags reveal this guitarist/composer/arranger's reviews published in Australia, Slovenia, the Netherlands, Sweden, France, Brazil and Uzbekistan. Nelson has also been given press from 'Guitar Club' in Italy. In Portugal, Nelson recorded on Fernando Pereira's 'Live From NY' CD which went certified gold. More international travel led him to Southern Europe and Northern Africa. For singer-songwriter PU's CD, 'Create Your Lover' he recorded 'Summerdays' in Norway. Naturelle, a European Shampoo Company, featured this song as well. Back in the US, Nelson has written music for TV soap 'Scruff Boys,' radio commercials and five music documentaries. Specialized guitar publications such as '20th Century Guitar', 'Metal Hammer' and 'Vintage Guitar' have curried his virtuosic favour. Nelson has somehow even managed to appear as a California shopper in director Paul Mazursky's film: 'Scenes From A Mall.' Many of us might not recognize a guitar player, even of Nelson's prominence, without gear, but that's Paul standing behind American actress/singer Bette Midler and writer/director/actor Woody Allen. Based on the east-coast, Nelson is currently performing and touring with the Johnny Winter Band. Legendary Texas guitarist Winter had unfortunately experienced a slew of bad management before meeting up with Nelson. Once aligned, they established a trusting business and creative merger, and with the Johnny Winter Band, they have kept alive the blues tradition that Winter obsessively cultivated in the days of Muddy Waters. Nelson's solo album 'Look' catapulted his songwriting in a new direction. And, besides managing the "red tape" that accompanies promoting the band, and performing original and traditional blues tunes to world wide fans, Nelson continues to compose new material. The Grammy attention gleaned from 'I'm a Bluesman' may have further triggered this passion. Besides, engaging in songwriting, Nelson has written syndicated columns for major guitar-based publications. Like his peers, Nelson loves his instruments. One, is a creamy white Stratocaster, another, a black beauty with a white pic guard. Last year I saw the band perform at a popular Chicago venue. The explosive energy of the crowd, after hearing their most beloved requests, was completely captivating. One starry-eyed, red-haired man, had recently named his newborn son Winter. Another crawled his way to the stage to confiscate a water bottle used by the band. This charming, but fanatical worshipper, stood in the venue parking lot post-show. In a somnambulistic state, he held a glossy of the band in one hand. In the other, he proudly clutched his prized trophy. Watching Nelson perform, you'd never guess the back-story. Behind blue eyes, this dynamo takes it all in stride. He loves performing, but he's got a lot of hats to wear and a lot of fans to please. There's always another autograph to sign and another gig to book. If some crazed fan approaches Winter, Nelson's on it. He's poetry in motion; a six-string tsunami. He talks to Pennyblackmusic and tells us what it's like to never stop. PB: Hi, Paul. Let's discuss some highlights of your career and your reactions. You were the special guest guitarist on the Halifax CD 'The Inevitability of a Strange World' where you performed a solo on 'Anthem for Tonight.' That reached no. 1 on Billboard's Heatseeker's chart and appeared on Xbox 360 game 'Prey.' Was it difficult to perform a song based on these parameters? PN: No, not at all. I learned early on that you have to wear different hats for different situations. That's why I pride myself on being able to play many styles. I was trained by Steve Val and Steve Kahn to become a session player. So, when I got the call to play on the Halifax track, it was quite simple. PB: When 'I'm a Bluesman,' on which you wrote the title track (Virgin/EMI), received a Grammy nomination in 2004 for 'Best Contemporary Blues Album'. Were you surprised? Did you expect that to happen? Also, what style of blues do you think this tune most reflects? PN: You never expect those things. They just happen. You try to write and record the best you can. You don't have that goal in mind. A Grammy nomination is just an added bonus. Johnny and I were in a car together when we got the news on that CD and almost drove off the road. That song in particular is about Johnny. It was originally supposed to be a duet with Johnny and BB King that changed for one reason or another. The style of music is more blues rock. I was honoured that Johnny liked it so much he made it the title track. Not a bad first go with Mr Winter(Laughs). PB: Not bad at all. In 'Guitar One' magazine, December 2004, a reviewer says, "Nelson ignites Winter's fire." Can you put into words your working relationship with Johnny Winter? PN: Johnny and I have developed a chemistry over the years that works both live, in the studio and in the handling of his business affairs. Musically, my main goal is not to step on his playing, but to enhance it. The reason why I think it works so well, playing wise, is that there is always room for both of us to breath, rather than playing against each other, which was the case with many of his previous guitar players. So, I can understand this "fire" quote. PB: 'The Biggest Tatoo Show on Earth' was held at the Meadowlands Expo Center, Secaucus, New Jersey, 2005. You were a guest artist. What kind of crowd showed up and does the fact that Johnny is heavily tattooed influence the type of audience the band attracts? PN: It was a fantastic crowd, very responsive. I was hired to perform some guitar clinics. There was a mixed bag of both Johnny fans and my own, both tattooed and blank. A lot of his fans are tattooed, but a lot of his fan base is, however, world wide. So you can't really pigeon hole it into one demographic. His music has spread to all walks of life. PB: 'Mojo Boogie' and 'Highway 61' seem to be crowd pleasers at many of the band's shows. Many of the fans mouth the lyrics during live performances. They've memorized them. What makes these songs so riveting? PN: Both of these songs have Johnny playing slide. They are blues shuffles that get the audience out of their seats. He played 'Highway 61' at Eric Clapton's Crossroads. Many of Johnny's fans associate that song with him. Dylan mentioned in his recent book that he will not perform that song anymore because "It's Johnny's." PB: I think Dylan made a wise choice. Paul, you've had considerable experience working as a clinician world wide. As part of a Guitar Center event you worked with Skunk Baxter (Steely Dan) and Dweezil Zappa. Was your approach similar to these other well-known musicians? PN: I have my own thoughts as to how music should be studied and practiced. I also have my own system regarding the theory of music that I would consider very different from those other artists. This can be seen by visiting my site paulnelsonguitar.com where one can find my 'Master Class' Lesson series. PB: Who shows up for these guest-celebrity workshops and does teaching provide balance in your busy life? PN: Balance? What's that? (chuckle) When I first started out, I used to teach a lot. As my career progressed, the ability to make the time to teach privately, became very difficult. I loved teaching, but now I do that through writing columns for guitar magazines or as a special guest on online sites. PB: Your former band Leige Lord has been closely aligned with the establishment of the 'Metal Blade' sound. What are the components of that sound? Also, when you parted ways in the 90s, was it because of musical differences? PN: The components were a lot of heavy shredding, combined with a very solid heavy rhythm, combined with good songwriting. The parting of ways was definitely due to the change in the musical landscape of the time and, like I said, I was able to adapt where many others could not, because of my training. PB: Metal Blade Records/SPV re-released Liege Lords 'Classic'recordings of 'Born To My Touch' (Joe Buchard/Blue Oyster Cult) and 'Master Control' (Terry Dale/Nirvana/Sound Garden) which featured your songwriting. What prompted them to re-release those cuts? Has your process of songwriting changed since that time? PN: As you mentioned they were classic recordings that many say influenced many others and I'm still proud of being a part of that, but as my career continues, yes, many things change as you progress. PB: The CD 'Matter of Perception' featured performers Chuck Loeb, Jim Beard and Jazz pianist Bill Evans. Was this a more jazz-oriented project than what you normally participate in? Do you communicate differently with jazz musicians than with blues artists in the studio? PN: Yes, it was. I've always been a big fan of jazz rock fusion. Every musical style has its own guidelines, but I don't have any apprehension moving from one style to the other. PB: You went to Berklee School of Music. How did this prepare you for working in clubs and helping to promote yourself? Did this training prepare you for the "real world?" PN: There's a saying about Berklee College of Music. When you're there, you can't wait to get out, and once you're out, you can't wait to go back in. It was a great experience, and was instrumental in teaching me a strong sense of discipline and technique. While there, you eat, drink and sleep music 24/7. Nothing else matters. One problem, with that, is that, after a time, everyone begins to sound the same. Berklee gives you the tools, but not the 'street smarts.' For once, you are on your own. That's why I was a fan of private instruction to keep the real life in check. I made it my business to seek out players like Mike Stern and Steve Kahn to learn from as well. PB: Your influences include Jeff Beck, Jimi Hendrix, Tommy Bolin, Albert King. Can you describe specifically why you're drawn to these artists? PN: Like I said before, I was a big fan of jazz, blues, rock and fusion. I liked the fact that these players didn't insulate themselves in one given style. Jeff Beck just blows me away. Tommy Bolin is a great player in the history of creating fusion music. As every guitarist knows, you have to listen to everything. Hendrix had a phenomenal feel, something I also wanted to incorporate into my own playing. It's always great to have the feeling of blues in your playing. That's why BB, Albert King and many others fit that bill. PB: 'Gigs From Hell – True Stories From Rock'n'Roll's Frontlines!' (Publisher: Headpress, UK) is a pop-culture book describing a "wild ride through rock'n'roll's nightmare moments." Have you had many "nightmare moments?" If so, Paul, how did you go about choosing the one mentioned in the book? PN: There are many good moments, crazy moments, and bad ones. The bad and crazy ones – I really can't tell you about, ha ha. For the book, I just chose one of the funniest I could recollect. PB: Yeah, I sure wouldn't mind hearing more. Paul, I'm aware that you have worked as a promoter, performer, composer and guitarist. Which hat has been the most comfortable? PN: All of the above, I strongly believe one has to be proficient as a musician, and in business as well, to make it and stay there. PB: Do you have any upcoming recording projects or tours that you're anxious to share? PN: Johnny's tour schedule keeps me very busy touring the world. I currently signed my own solo deal with a company Friday Music. PB: Congratulations. Final question! Imagine running into someone who just didn't get the blues and really didn't like it. You, however, were determined to change his mind. Which one song would you perform for this cynic? PN: Boy, I can't give you one song to define the genre. But, I would give specific artists like: Robert Johnson, Muddy Waters, BB King, Albert Collins, King. If after listening to these artists they didn't get it, then they never will. PB: Thanks you.
Band Links:-
http://paulnelsonguitar.com/
https://en-gb.facebook.com/The-Paul-Nelson-Band-1519832368337964/
https://twitter.com/paulnelsonguit1
Picture Gallery:-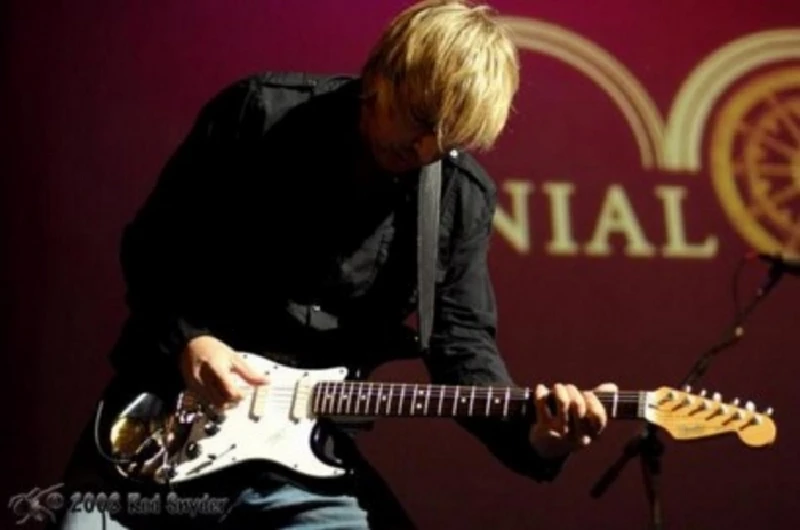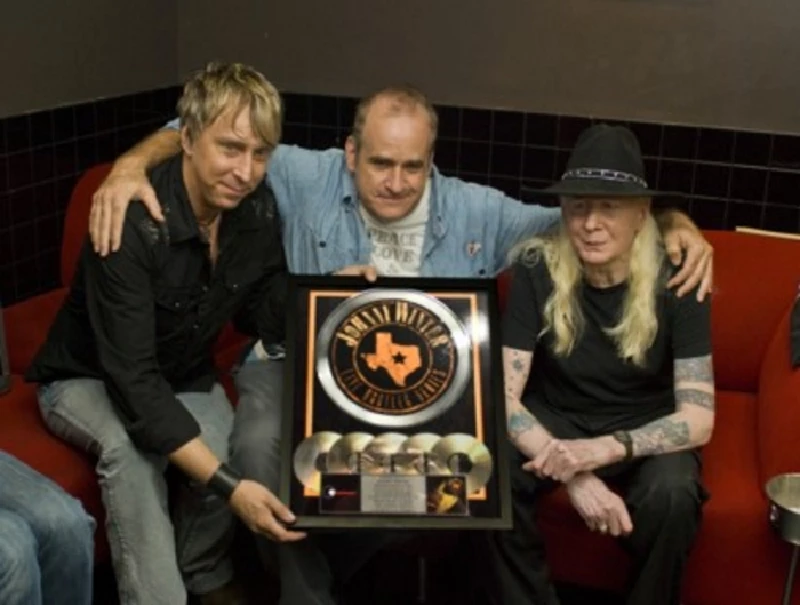 Visitor Comments:-
257

Posted By: Michael Kelly, Calais, Maine, on 09 Feb 2010
Hi Paul: Name is Mike Kelly from Maine...seen you now with JW numberous times....last was one in Portland...you were scoriching at the start. Why was Johnny playing a Les Paul...most unusual? ANyway, come back to maine anytime...I will be there.....Thanks a lot....Michael Kelly / Calais, Maine.
---
251

Posted By: Steve, Saskatoon SK Canada on 02 Feb 2010
Hi Paul, Great interview. Having seen you in action aas both performer and manager I can honestly say I was impressed by the control you have on all things going on. Take care and will talk to you soon Steve
---
Pennyblackmusic Regular Contributors
---