---
REM
-

Automatic for the People
published: 13 / 1 / 2010
---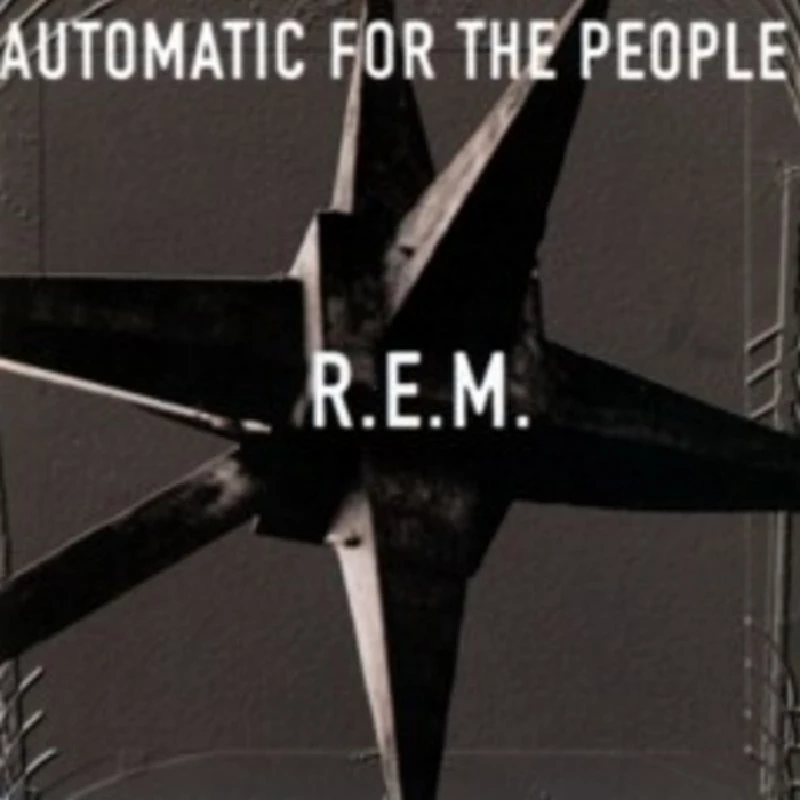 intro
In our 'Re: View' series, in which our writers look back at albums from the past, Carl Bookstein examines R.E.M's iconic 1992 album, 'Automatic for the People'
When R.E.M.'s 'Automatic for the People' came out in 1992, it did not leave my cassette tape deck for weeks. From the hypnotic rock of the opening track 'Drive' to the healing melody of the rich closing ballad 'Find the River', the album held me in a trance. 'Automatic for the People' is an iconic piece of songwriting and a revelation of the soul for my ears, one of the very best albums in the history of rock. Michael Stipe's singing is gorgeous and R.E.M. combines for an awesome and beautiful sound. In the 1980s, R.E.M. could do no wrong. The darlings of college rock radio, R.E.M. was at the forefront of the whole creation of the genre of alternative rock. In the 1990s with 'Automatic', for me they would up the ante. With 'Murmur', their 1983 first album and its cryptic lyrics and lovely melodies, R.E.M. began putting out one masterpiece after another. At every turn their 1980s output was excellent. The albums 'Reckoning' (1984) and 'Fables of the Reconstruction' (1985) were terrific. 'Life's Rich Pageant' (1986) and 'Document' (1987) were perhaps even better. Out of Athens, Georgia, the combination of guitarist Peter Buck, drummer Bill Berry, bassist Mike Mills plus singer Michael Stipe seemed to achieve high art with every outing- at least until Berry's retirement in 1997. I first heard about R.E.M. in 1982 on the New England Literature Program located in New Hampshire through my university. A friend on the program was from Athens, Georgia and she was hyping the band before 'Murmur' even came out. R.E.M. came highly recommended and I have since followed their career avidly. With 'Green'(1988), R.E.M. ended their 1980s output eloquently. In 1991, they broke through to their highest level of popularity thus far with their album 'Out of Time' and its single' 'Losing My Religion'. R.E.M.'s music hits my soul straight up. Their inventiveness and creativity are inspiring. Each of the four members added an integral part to the whole. 'Automatic for the People' is an epiphany with a true richness of sound. 'Drive', the opener, begins with an eerie haunting melody plus a rocking beat that grows in power as the song progresses. 'Drive' possesses a positively addictive groove and a lyric that speaks to generations: "Hey kids, where are you?/Nobody tells you what to do." 'Try Not to Breathe' is sombre and somewhat melancholic- a tone that is recurrent on the album: "I will hold my breath until these shivers subside/I have seen things that you will never see." 'The Sidewinder Sleeps Tonight' is an upbeat tune with a bouncing rhythm and playful lyrics that philosophize about Dr. Seuss and the Cat in the Hat, among other things. 'Everybody Hurts' has a compelling melody and a lyric filled with wisdom and compassion: "When your day is long and the night is yours alone/When you're sure you've had enough of this life- then hang on." 'Sweetness Follows' has lovely orchestration and a hopeful inspired lyric: "It's these little things/They can pull you under/Live your life filled with joy and wonder." This is truly a healing song. 'Automatic' is both soulful and passionate. Brilliant songwriting is combined with lush instrumentation. A much larger sound is achieved than during R.E.M.'s early 'Murmur' era origins, but without sacrificing innovation. 'Star Me Kitten' is my personal favorite song on the album. It is at once haunting, sexual and so evocative of desire itself: "You and me/We used to be on fire/You are wild and I am your possession." Michael Stipe's vocal connects with the listener directly. 'Man on the Moon' conjures up Moses and eulogizes Andy Kaufman. Rhythmic playing and touching singing accompany great lyrics. 'Nightswimming' features fine keyboard work and a sweeping melody along with more poignant lyrical imagery. 'Find the River', the album's closer, speaks of life's journey including coming of age. It is a truly personal song that can help guide its listener along the way: "Leave the road and memorize/This road will pass before my eyes/ All of this is coming your way." 'Automatic for the People' is an epic stirring album and one of the absolute high points of R.E.M.'s career. The inspiration 'Automatic' gave me upon its release in 1992 and with subsequent playing over the years will be with me always.
Track Listing:-
Picture Gallery:-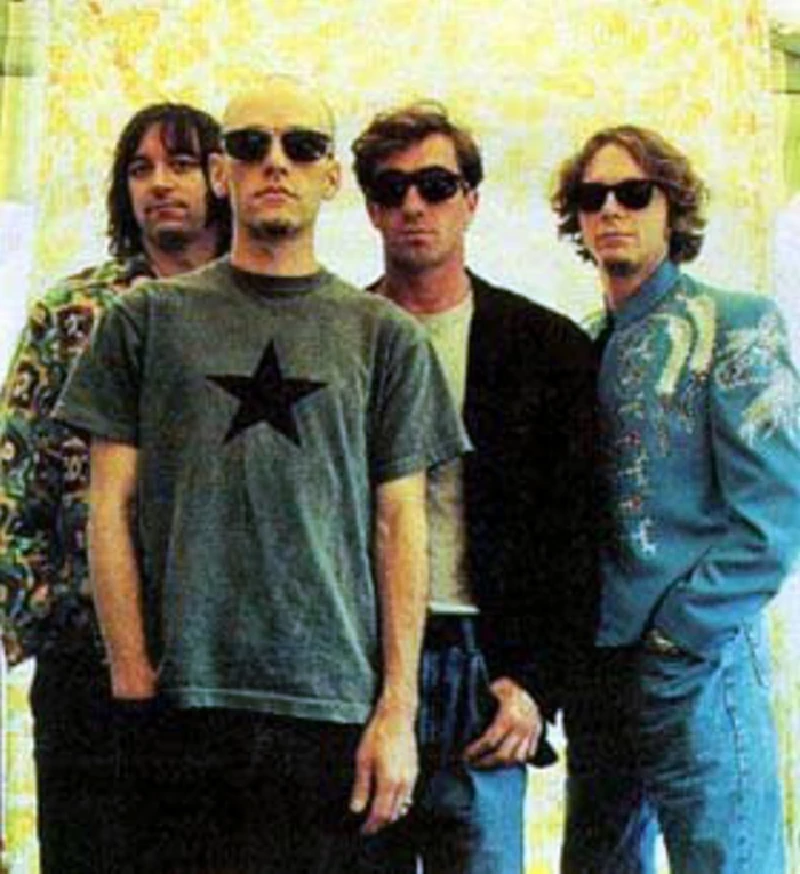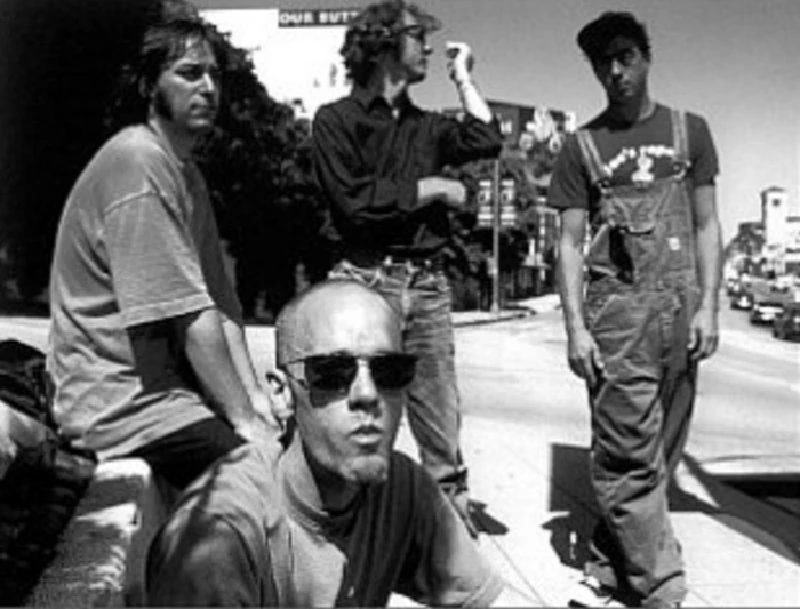 live reviews
---
Royal Albert Hall and iTUnes, London, 24/3/2008 and 26/3/2008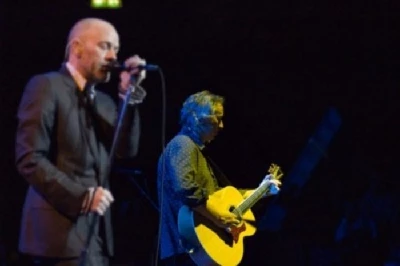 At two showcase gigs to promote their new album 'Accelerate', one at the Royal Albert Hall, the other a tiny show at the iTunes Store, Anthony Strutt watches two very different, but almost equally powerful performances
Hammersmith Odeon, London, 19/2/2005
Make Trade Fair Oxfam, Hammersmith Apollo, 20/9/20
Carling Academy, London, 24/6/2003 (1st Night)
Carling Academy, London, 25/6/2003 (2nd Night)
favourite album
---
Fables of the Reconstruction (2010)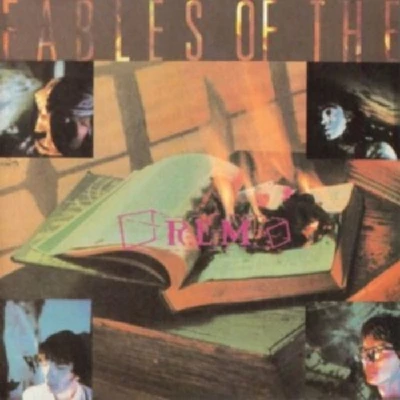 Anthony Strutt examines R.E.M.'s 1985 third album, 'Fables of the Reconstruction', which is the latest of their albums to be remastered
related articles
---
Alex Rex: Live Review (2019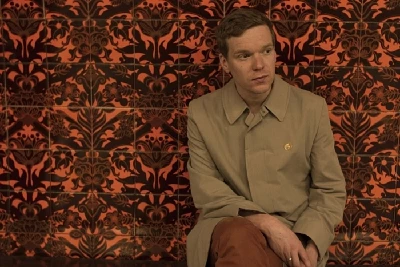 At an intimate and ancient venue in Sheffield Nicky Crewe watches Alex Neilson as he 'ditches bitterness to take us straight to regret' with his dark and powerful music. He also gives us the magic formula for the cure for depression, raising spirits in more ways than one.
Pennyblackmusic Regular Contributors
---