---
published: 20 / 10 / 2009
---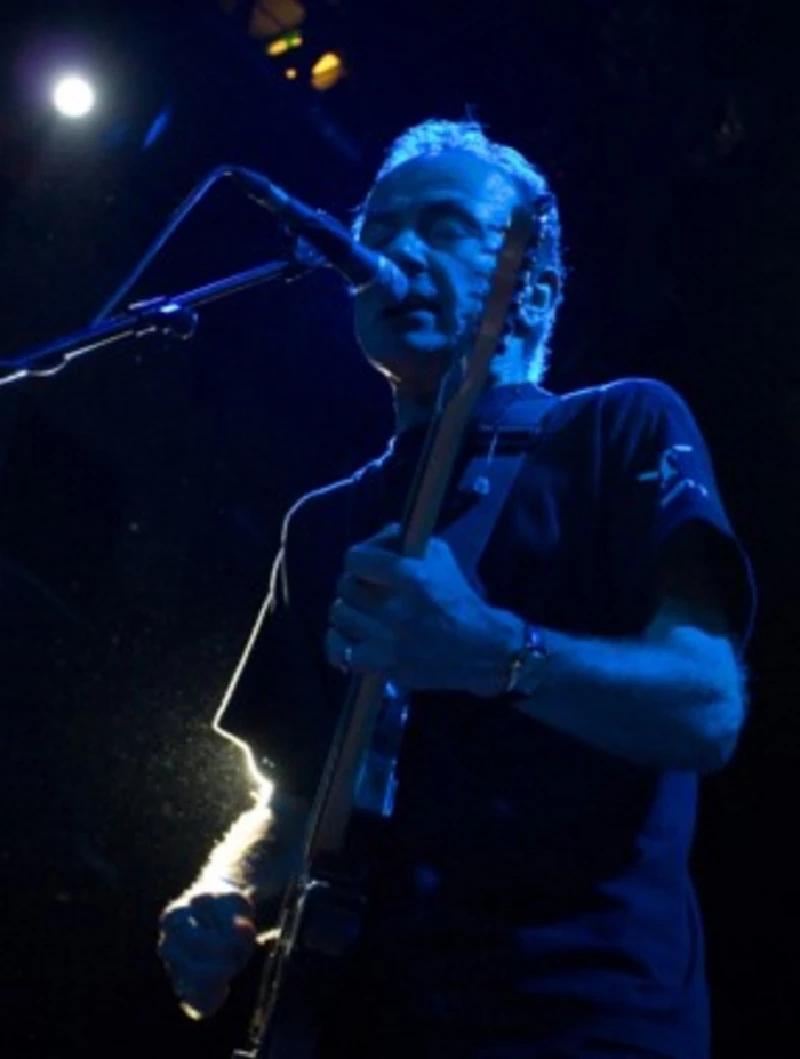 intro
Former Stranglers front man Hugh Cornwell talks to Spencer Robertshaw about his recent solo album, 'Hooverdam' and his forthcoming tour in which he will be playing both songs from it and the Stranglers' 1977 debut album, 'Rattus Norvegicus'
It's a rare man that can reinvent, innovate and progress the way former Stranglers and now established solo artist Hugh Cornwell has done. Using the internet as a way to expand himself, he joins pioneers such as David Bowie and the Arctic Monkeys. His seventh and latest solo album, 'Hoover Dam', is available to download for free. Alongside it, however, is a package for purchase which gives you the album in a higher quality recording, and a film entitled 'Blueprint' which features a live studio album performance from Hugh and his band and an interview with Hugh. Hugh is about to tour the UK. The tour is an absolute no brainer.Hugh will be performing on it both the Stranglers' 1977 first album, 'Rattus Norvegicus' and 'Hoover Dam' from start to finish. Originally the Stranglers were a three piece band, the Guildford Stranglers, and Hugh has gone back to that powerful guitar, bass and drums format with 'Hoover Dam' and in doing this gives a purist performance - he didn't want keyboards to 'glue' or fill over the event. The production of 'Hoover Dam' was handled by Grammy winner Liam Watson who worked on the White Stripes' 'Elephant' and was recorded at Watson's own Toe Rag Studios. He was the right man for the job as 'Hoover Dam' has an energetic and powerful production and also a variety that is simply mesmerising. Hugh's sense of humour and intelligence are very evident throughout and both musically and lyrically you will keep going back to this album. Hugh Cornwell loves to work. He respects his fans and definitely doesn't take anything for granted. He admits to getting bored easily and will not allow himself to get stuck in a rut. The Hugh of today is a physically and mentally fit being, aware that he must reinvent himself to keep giving and to pay respect to today's audience, be it hardcore Stranglers fans or fans of his more recent solo work. Modesty, manners and charm radiate from Hugh, and he is a professional. We spoke to him about the album, the tour and his take on music and himself. His answers are always honest and at one stage when Hugh is asked to describe his music he decides to tell in funny style and with good humour this nervous journalist off. PB: On 'Wrong Side of the Tracks' from 'Hoover Dam', I can hear a bit of Hendrix's 'Crosstown Traffic' in the riff. HC: Yes the rhythm, the start. It's a really good beat. PB: Do you pay a lot of homage to other artists in your work? HC: What happens is that you get influenced by artists whose work you respect. You have to start somewhere so you try to emulate the people you look up to. I wouldn't be surprised if people said they heard things in other songs, In 'Pleasure of Your Company' from 'Hoover Dam' was a homage to the Soft Machine, the first Soft Machine, a band a a lot of young people probably have never even heard of, but who were a sixties band with no guitar. Some people say 'Going to the City' is like the Velvet Underground, Lou Reed. It doesn't bother me because they end up sounding like me. PB: 'Going to the City' is about New York, isn't it? HC: That's right. Yeah. PB: There's a fantastic lyric on the track, 'Within You or Without You' -"I'll drink my milk even though it's spilt." Is this a clue to the Hugh of today saying, "Hey, this is me. I accept things and get on with it." HC: Yeah, well, my lyrics are about things that I experience. I was always told to write about things you know about. There's a lot of my own personal travels in life in there. Sometimes I shroud them in a cloak so I'm not totally exposing myself – that one in particular is about the ending of a personal relationship. There's a lot of me in that but I try not to be too explicit. PB: So you open it up to other people? HC: Yeah, so they can relate to it more if you keep it a little inexplicit. PB: Early influences include Cliff Richard and Bob Dylan. HC: (Chuckle) Ha, yes... PB: So, how would you describe your music now? HC: Now, look Spencer. Let's get our jobs right. It's not my place to say what my music is. That's up to you. (Laughs) PB: Right. Okay, I will do (Got away with that one then, but best not to try anymore). PB: We know you are a prolific writer. You do a lot of writing in Spain. Are you working on your next project already? HC: I do a lot of writing for pleasure. I would rather write than read. What I am writing at the moment is prose but I have a lot of ideas for new songs. PB: You're a big film buff and the 'Blueprint' documentary really compliments 'Hoover Dam'. Are we going to see a lot more of this from you? HC: Sure, why not? Filming is so easy these days. Yesterday I was looking at online editing systems. It's remarkable, the same as a professional film set up and production suite. PB: The internet is a fantastic delivery system for film and music. You have married up two things together here perfectly. The meaty back to basics sound and production in a White Stripes/Nirvana kind of way with the recording and mixing at the Toe Rag Studios, and then the high tech digital/internet delivery systems if fans want to choose that option... HC: Yeah, that right. PB: So you were bang up to and went back in time at the same time. Toe Rag studios kind of complements the feel of 'Hoover Dam' as it goes back in time with the equipment and design – the pressed steel fascias ,big dials and knobs all from the same era. HC: Exactly. It's the same design period. PB: So there's no keyboards. Is this because you didn't want the polyfilla covering all the gaps? HC: Well, we are going back to the original Stranglers line up. Sometimes keyboards are like glue ,going over everything and I didn't want that. PB: It's back to a really meaty sound with Chris Bell and Caroline Cunningham (the other band members, drums and bass-SR) and islike Nirvana or the White Stripes. HC: That's exactly right. PB: So what's been the biggest challenge over the last ten years of your career? HC: The biggest challenge has been making a living. It's tough out there and I've had to re-invent myself, re-brand myself. The Stranglers were and are such a strong brand. I have had to start off my own brand all over again and part of that brand is the Stranglers. That's why I reclaimed 'Rattus Norvegicus' and will be playing it on the tour. I enjoy playing Stranglers songs. PB: At the moment what band are you listening to?. HC: I don't listen to other bands, but I heard something interesting the other day by a band called 65 Days of Static. I think they were from Sheffield and thought they were very interesting. I like to listen to things that aren't like anything else. It's unusual stuff. PB: Throughout your career including the Stranglers you have always changed and kept on your toes. Is that to keep the fans being interested? HC: I have got to keep writing because I lose interest. I also have to keep giving to the fans. PB: Have you got a message for the fans? HC: Just that I hope they come along and see the show. I'm there for the people. I hope the die hard Stranglers fans will take a chance and maybe they won't be disappointed. PB: Thank you.
Band Links:-
http://www.hughcornwell.com
https://www.facebook.com/hughcornwellofficial
https://twitter.com/HughCornwell
Have a Listen:-
Picture Gallery:-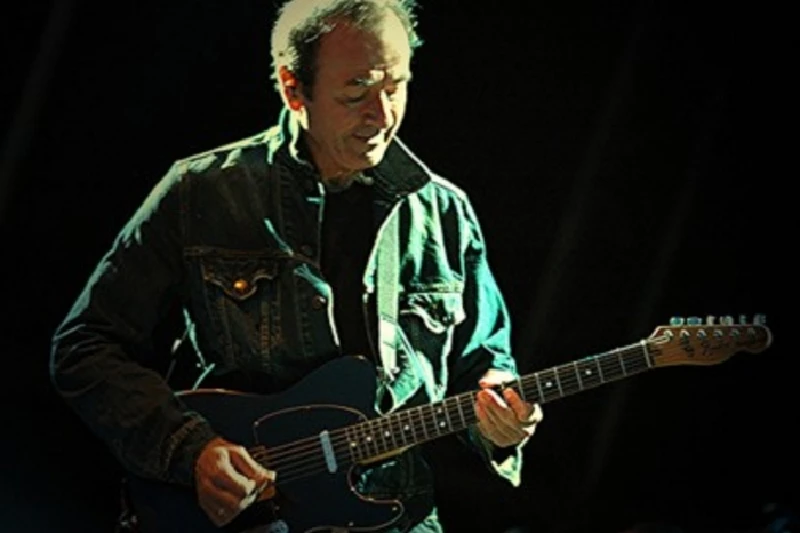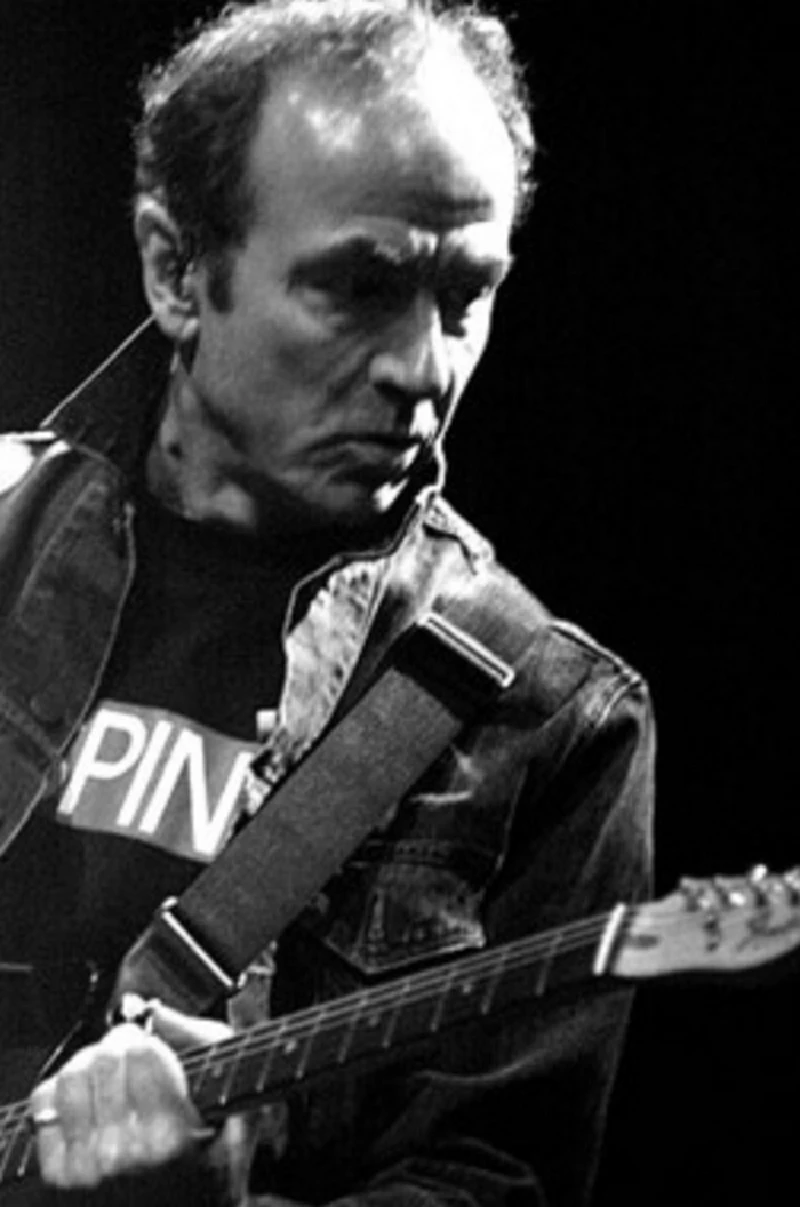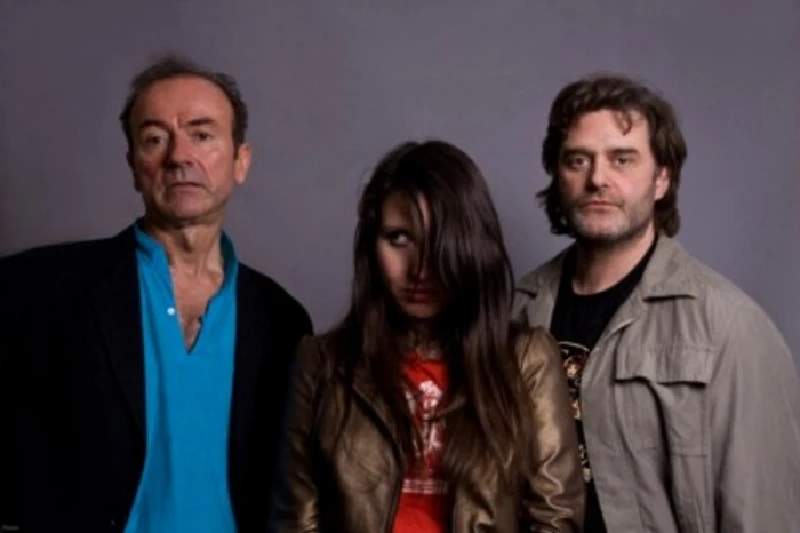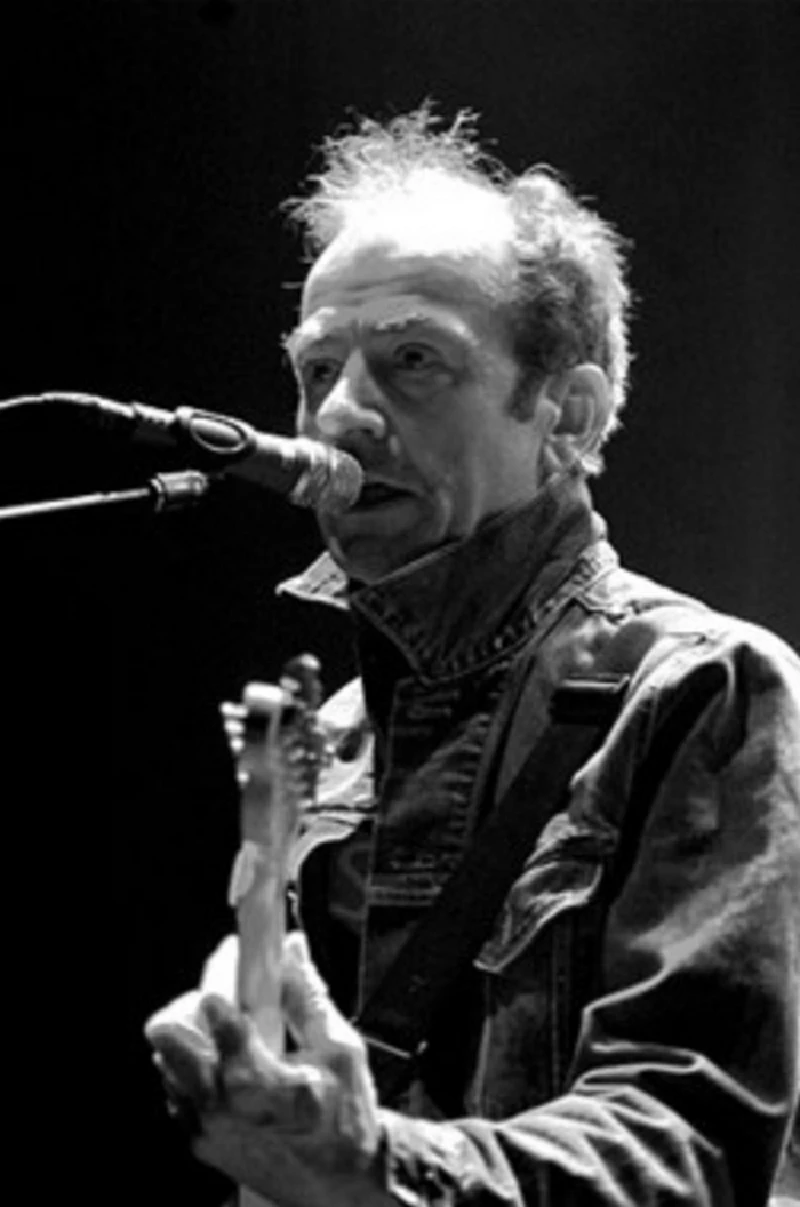 interviews
---
Interview (2015)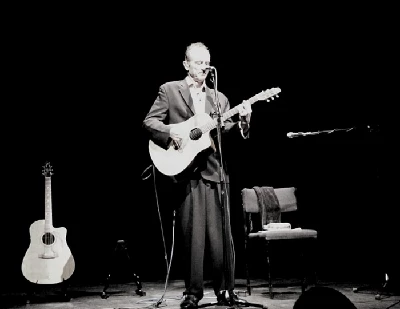 Ex-Strangler and now established solo artist Hugh Cornwell is about to release a solo 'best of' album, 'The Fall and Rise of', and will be playing an acoustic tour in November around the lesser-known parts of the UK. Denzil Watson speaks to him about the album, tour and his former band
Interview (2008)
Interview (2006)
live reviews
---
Academy 3, Manchester, 27/11/2009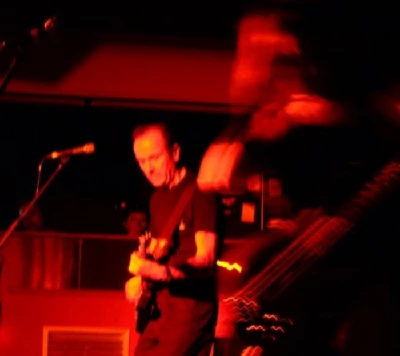 At Manchester Academy gig in which he played both all of his new album 'Hooverdam' and the Stranglers' debut 'Rattus Norvegicus' in their entirety, Spencer Robertshaw finds Hugh Cornwell to be on explosive form and to have lost none of his creative energy
photography
---
Photoscapes (2022)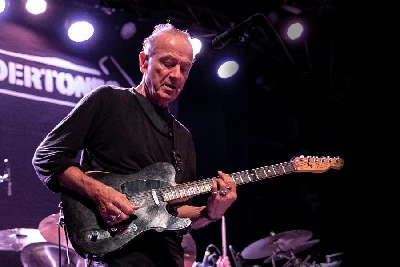 Andrew Twambley takes photographs of former Stranglers frontman Hugh Cornwell at a gig at the Manchester Academy.
Pennyblackmusic Regular Contributors
---