---
Hugh Cornwell
-

O2 Academy, Sheffield, 7/5/2023
published: 30 / 8 / 2023
---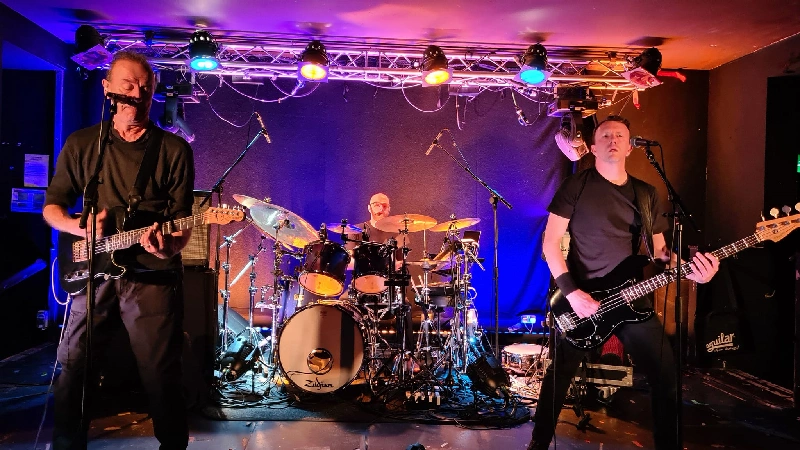 He's fronted the bad boys of the punk-rock scene, The Stranglers, done time at Her Majesty's Pleasure, written a number of books (both auto-biographical and fictional), dated Hazel O'Connor and carved-out a solo career that now spans four decades. There's not much that Tufnell Park-born Hugh Alan Cornwell hasn't done and few English musicians can boast such a varied, colourful and successful career. As Hugh approaches his 74th birthday this coming August, he's showing no signs of slowing down. While his former band mate Jean-Jacques Burnell continues to record and tour with The Stranglers, since his departure in 1990, it has been Cornwell that has proved to be the more prolific in terms of writing and recording. With ten solo albums to his name, along with collaborative albums with John Cooper Clark and Robert Williams, Cornwell has veered away from his punk rock heyday to explore genres that include blues, folk and rock. These days, Cornwell may not be quite as big a draw as The Stranglers, but tonight in the upstairs room at the O2 Academy there's a very healthy crowd in for a May Sunday evening. His three-piece band take to the small low stage and kick-off the first set of solo material with 'Coming Out of the Wilderness', the first track off last year's well-received 'Moments of Madness' album. 'Stuck in Daily Mail Land' from 2012's 'Totem and Taboo' shows Cornwell has always had a sharp eye for a chorus line and melody while 'Beauty on the Beach' sees him delving back into 2004's generally overlooked 'Beyond Elysian Fields' album. 'Another Kind of Love' from 1988's poppy debut solo album 'Wolf' is the breeziest moment of the set. Going back even further, 'Big Bug' and 'Mothra' from 1979's 'Nosferatu' collaboration with Captain Beefheart drummer Robert Williams sees things take a far more angular and experimental turn. Coming right back up to date, the solo set closes with 'When I Was a Young Man' and sees Cornwell reflecting back on the relationship with his father. After the career-spanning solo set, the band soon return to play a selection of Stranglers song to a heightened sense of excitement. Starting off with a haunting interpretation of 'Waltz in Black', it's a magical moment with Cornwell's deft guitar work perfectly complimenting the sequenced backing-track. This quickly gives way to Windsor McGilvray's crisp drumbeat and Pat Hughes' driving bass line on 'Nice n' Sleazy'. It is at this point that the lack of keyboards first give a sense of something missing. However, this is a feeling that soon fades as a mesmerising rendition of 'Sweden', sung in Swedish, provides one the highlights of the set and actively benefits from the extra space left by the lack of keys. More acoustic tracks like 'Souls' from 'Aural Sculpture' and hit single 'Strange Little Girl' predictability benefit from the stripped-down format. Thrown Away, from 'The Gospel According to the Men in Black', an album Cornwell repeatedly cites as the band's best work, provides another high point of the set however. The song which broke the band's Top 40 run now sounds like a dark Euro disco hit that got away. Chart hits "Always the Sun" and "Skin Deep" provides us with pogoing and a mass sing-along respectively. But for the set's final song, Cornwell finishes as he started by paying his dues to his favourite album to give us a hypnotic rendition of instrumental track 'Turn the Centuries, Turn'. The first of three encores is Stranglers mega-hit 'Golden Brown'. It's the only disappointing point part of the night. Shorn of its triple-metre waltz rhythm the song flounders badly. Thankfully parity is soon restored with a brisque rendition of 'London Lady' and a rabble-rousing 'Duchess', a song that led 'Smash Hits' to once comically remark that "Hugh Cornwell actually sings. Yeah, a bit shaky maybe, but it's proper singing". It's a fitting way to close the mammoth 28-song career-spanning set and a perfect demonstration of why Cornwell is considered, by many, to be one of the most important and influential singer-songwriters over the last fifty years. Solo Set List: 1. Coming out of the Wilderness 2. Stuck in Daily Mail Land 3. Moments of Madness 4. Mr Leather 5. Under Her Spell 6. Beauty on the Beach 7. Beware of the Doll 8. I Want One of Those 9. The Most Beautiful Girl in Hollywood 10. Another Kind of Love 11. Big Bug 12. Mothra 13. Lasagne 14. When I Was a Young Man Stranglers Set list: 1. Waltz in Black 2. Nice'n'Sleasy 3. Tramp 4. Sweden 5. Souls 6. Strange Little Girl 7. Thrown Away 8. Always the Sun 9. Goodbye Toulouse 10. Skin Deep 11. Turn the Centuries Turn Encores: 12. Golden Brown 13. London Lady 14. Duchess
Band Links:-
http://www.hughcornwell.com
https://www.facebook.com/hughcornwellofficial
https://twitter.com/HughCornwell
Play in YouTube:-
Have a Listen:-
Picture Gallery:-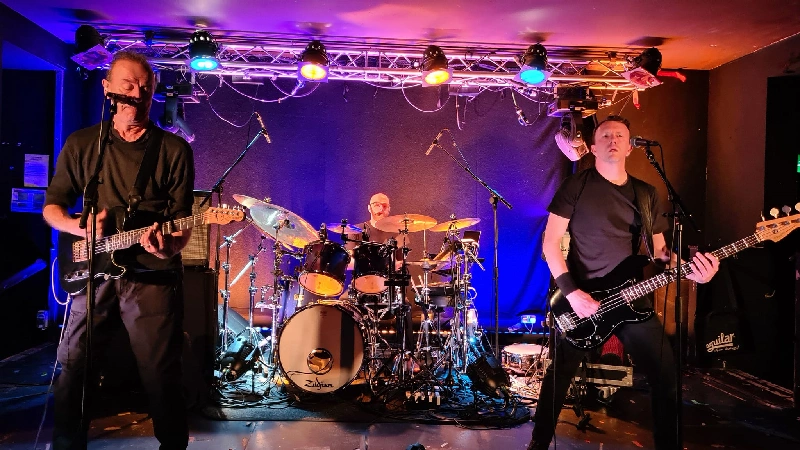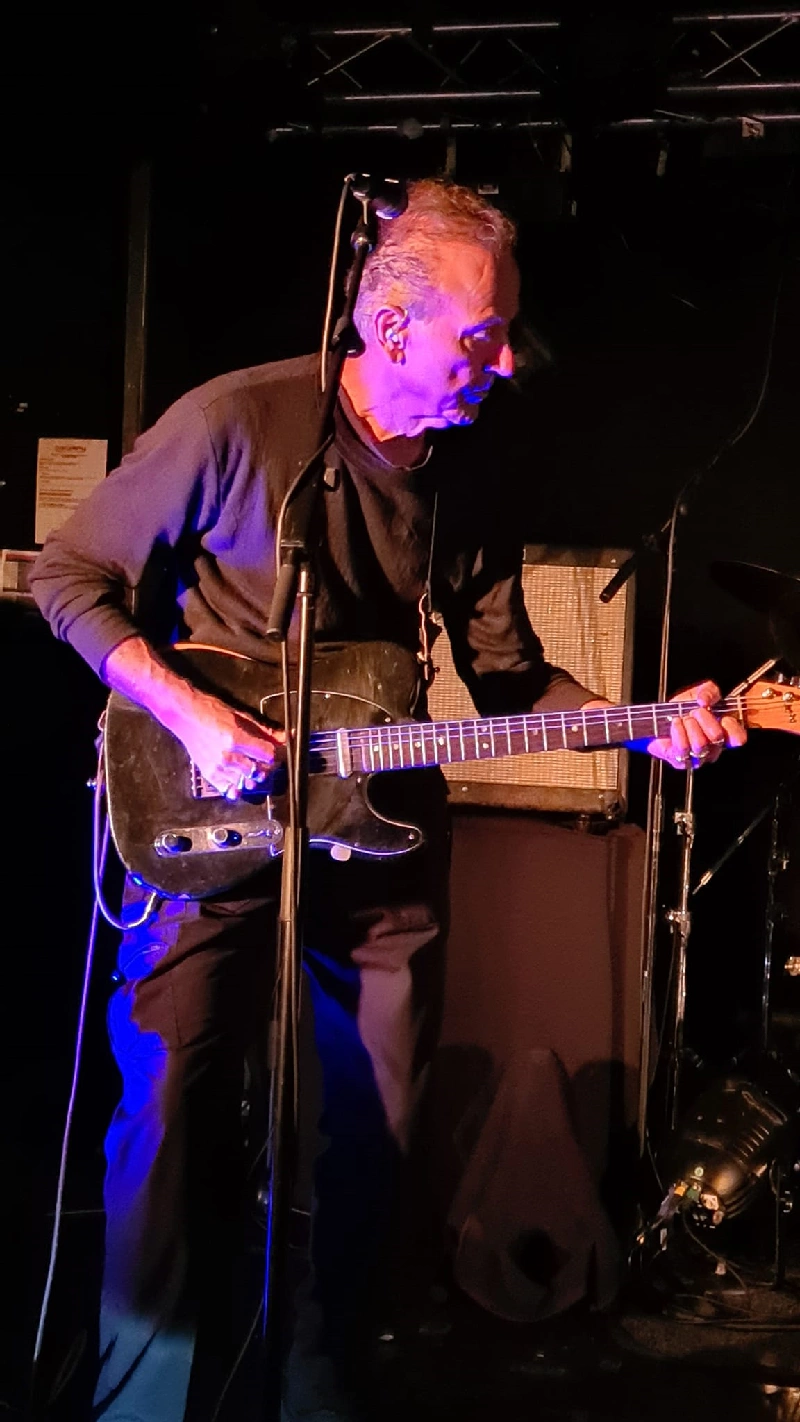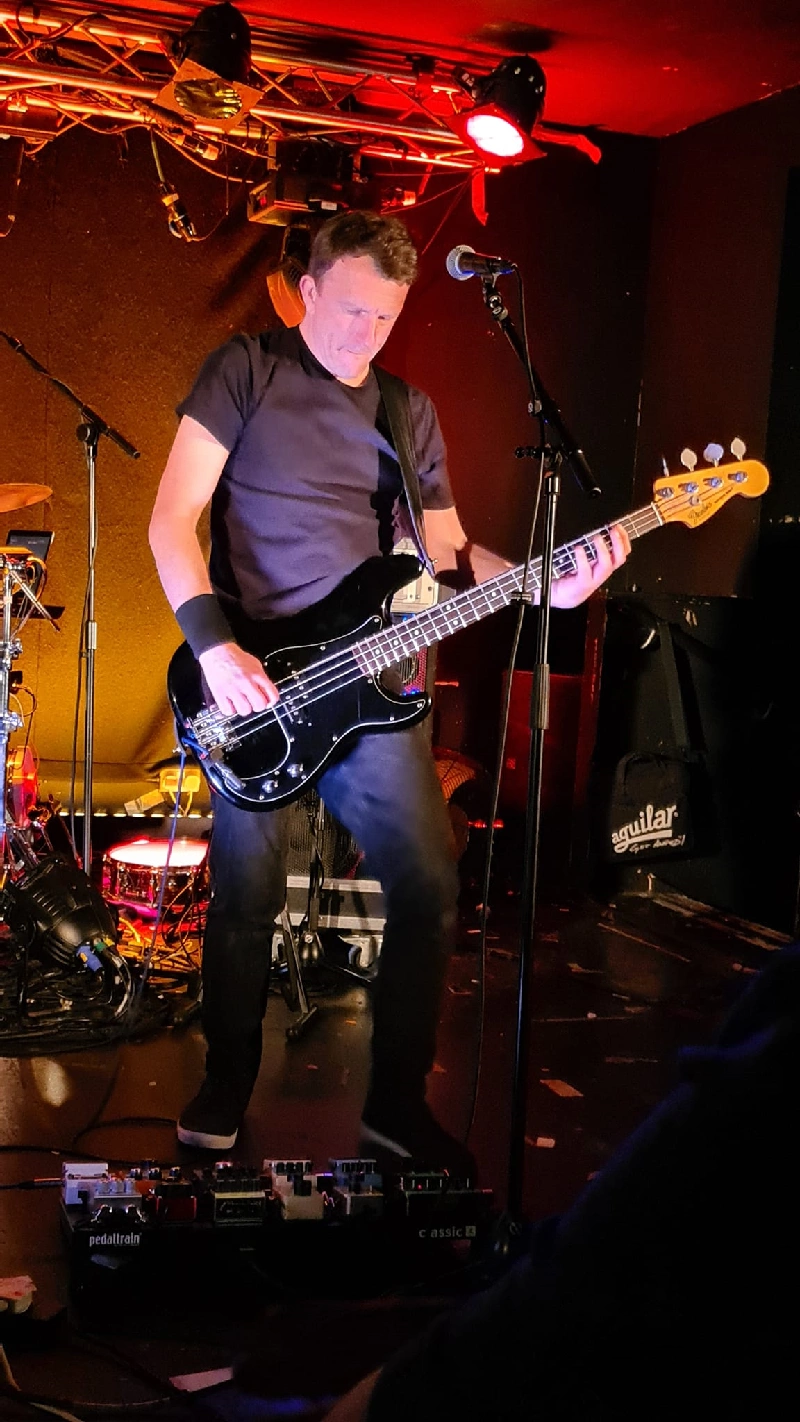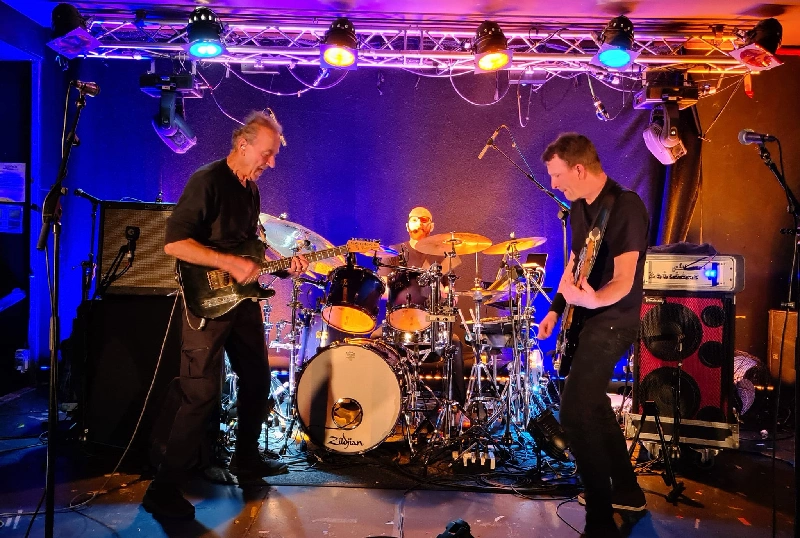 Visitor Comments:-
4602

Posted By: David parsons, Wolves on 14 Jul 2023
Spoilt really two versions of stranglers/solo work all live as well. When hugh left it seemed the end of an era actually it did himself and remaining members a favour!
---
intro
On the road to support his recent 'Moments Of Madness' LP the former Stranglers frontman, long since turned solo artist Hugh Cornwell shows no sign of slowing down.
live reviews
---
Academy 3, Manchester, 27/11/2009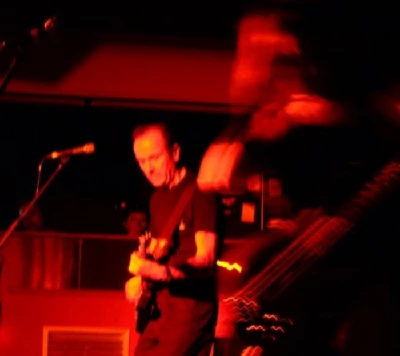 At Manchester Academy gig in which he played both all of his new album 'Hooverdam' and the Stranglers' debut 'Rattus Norvegicus' in their entirety, Spencer Robertshaw finds Hugh Cornwell to be on explosive form and to have lost none of his creative energy
photography
---
Photoscapes (2022)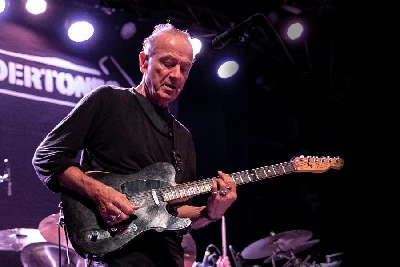 Andrew Twambley takes photographs of former Stranglers frontman Hugh Cornwell at a gig at the Manchester Academy.
Pennyblackmusic Regular Contributors
---