---
Hugh Cornwell
-

Academy 3, Manchester, 27/11/2009
published: 1 / 12 / 2009
---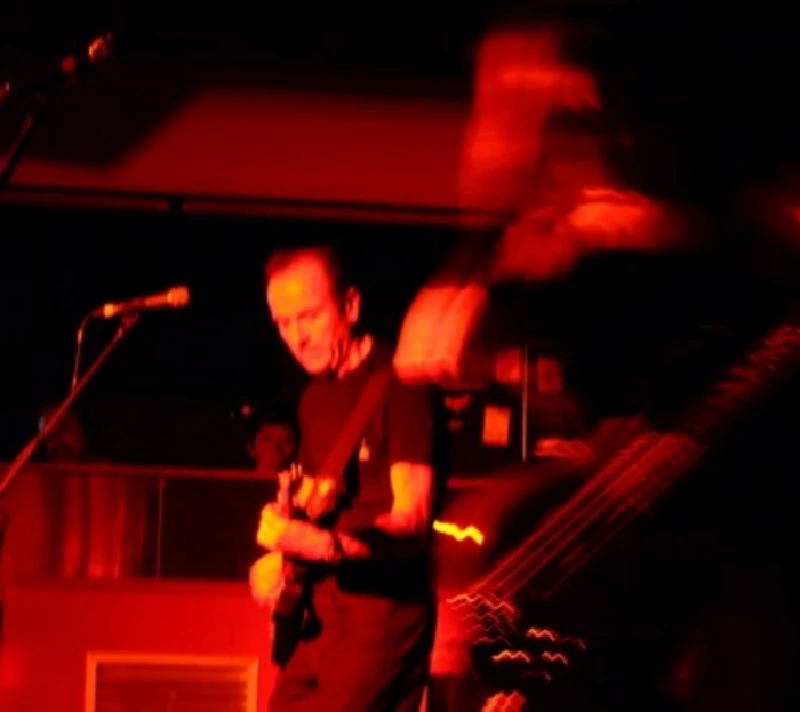 intro
At Manchester Academy gig in which he played both all of his new album 'Hooverdam' and the Stranglers' debut 'Rattus Norvegicus' in their entirety, Spencer Robertshaw finds Hugh Cornwell to be on explosive form and to have lost none of his creative energy
Entering the Manchester Academy early, having a chat with the staff and looking around gave me a good grounded feel for what was about to happen. It was a bit like walking up and down a football pitch and then standing in the middle taking deep breaths before a cup final. Getting there early added to the evening's value because later, as I looked at the crowd from my position next to the band, I could see a sell out audience capacity having a great time and got a taste for how a band would feel. There was a 'no flash' photography rule in the venue and I appreciated exactly why – It is very off putting to have that go off in your face whilst you are concentrating on performing. I got to see that the Hugh Cornwell of today had not lost any of his edge when someone at the front of the crowd flashed him – he quickly leant forward and took the offender's camera then threw it to the side of the stage. This was all done whilst playing and Cornwell did not miss a note – THAT'S PROFESSIONALISM. Hugh played all of his latest album, 'Hooverdam', first. 'Hooverdam' itself is a very good production. It has been well received by all listeners, but live was a totally different experience - simply brilliant. Observing the crowd told me all I needed to know. From first chord-first song they belonged to Hugh. None of the tracks worked better than others. All of the tracks delivered like a V12, 8 litre supercharged Aston Martin growling and effortlessly charging forwards. Cornwell's comedic comments were as bad as always - "This next track is an instrumental. That means there are no words." For the second half of the gig the band returned to play the Stranglers' 1977 first album, 'Rattus Norvegicus'. Played in contrast to the original record with no keyboards present, the band have worked out very powerful interpretations of the songs. 'Hanging Around' had an extra bass element and also a more driven drum contribution. 'Peaches' was fantastic. Cornwell added a few of his legendary comedic comments, "Looking at the deck chairs/Looking at the towels looking at the Germans." His band are very tight and talented. Chris Bell and Caroline Campbell handled the drums and bass with perfect raw professional delivery. A Chuck Berry chicken walk took Cornwell along the centre of the stage. I can't believe that this is a 60 year old man. He is performing better now than when I first saw him in 1983 at Leeds University. His fingers did not miss a millimetre on his Fender Telecaster's fretboard. The band left and the audience started stamping, clapping and chanting. After about ten minutes they reappeared. Cornwell said, "What was that? I couldn't hear you – I thought it was rain petering down on the roof" (He is a genius and the gig was brilliant but his jokes are really, really crap – God bless him). The four track encore ended with 'No More Heroes', which was absolutely perfect. The whole venue had a fantastic atmosphere and the ending was epic. Hugh Cornwell is better than ever. The kid got his camera back at the end of the gig and when I walked outside this middle aged man stood on the steps of the Manchester Academy, jumped up , punched the air and shouted "Yes" – What more can I say?
Band Links:-
http://www.hughcornwell.com
https://www.facebook.com/hughcornwellofficial
https://twitter.com/HughCornwell
Have a Listen:-
Picture Gallery:-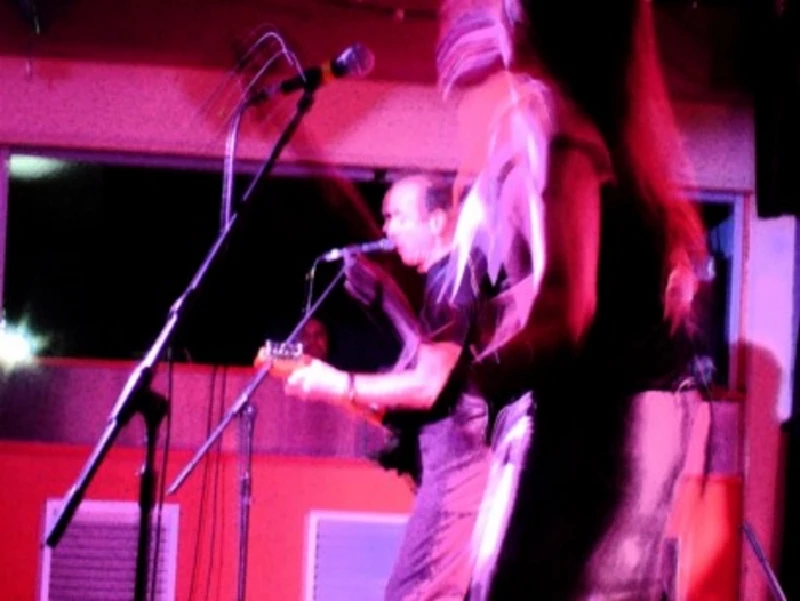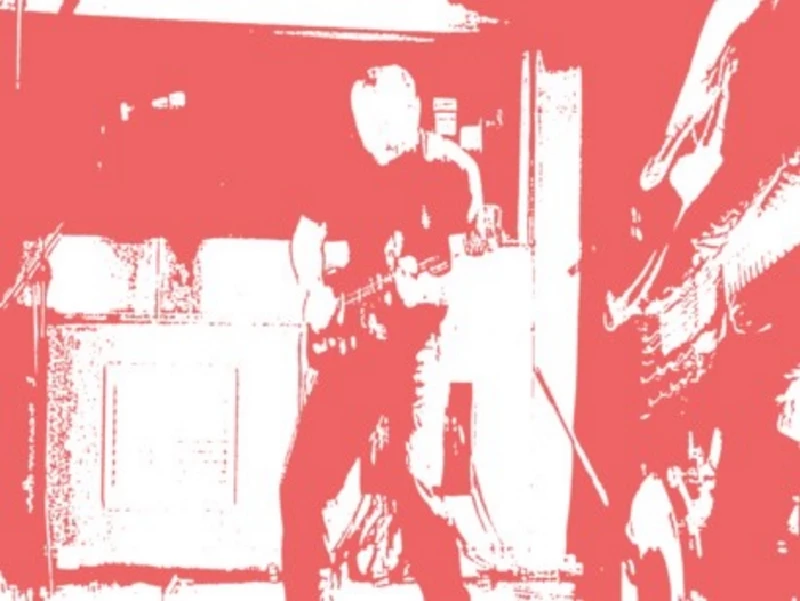 interviews
---
Interview (2015)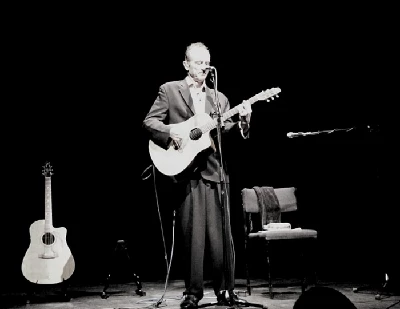 Ex-Strangler and now established solo artist Hugh Cornwell is about to release a solo 'best of' album, 'The Fall and Rise of', and will be playing an acoustic tour in November around the lesser-known parts of the UK. Denzil Watson speaks to him about the album, tour and his former band
Interview (2009)
Interview (2008)
Interview (2006)
photography
---
Photoscapes (2022)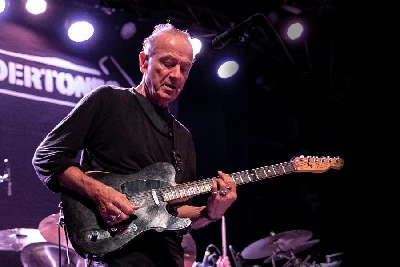 Andrew Twambley takes photographs of former Stranglers frontman Hugh Cornwell at a gig at the Manchester Academy.
Pennyblackmusic Regular Contributors
---