---
Skids
-

Interview
published: 19 / 3 / 2009
---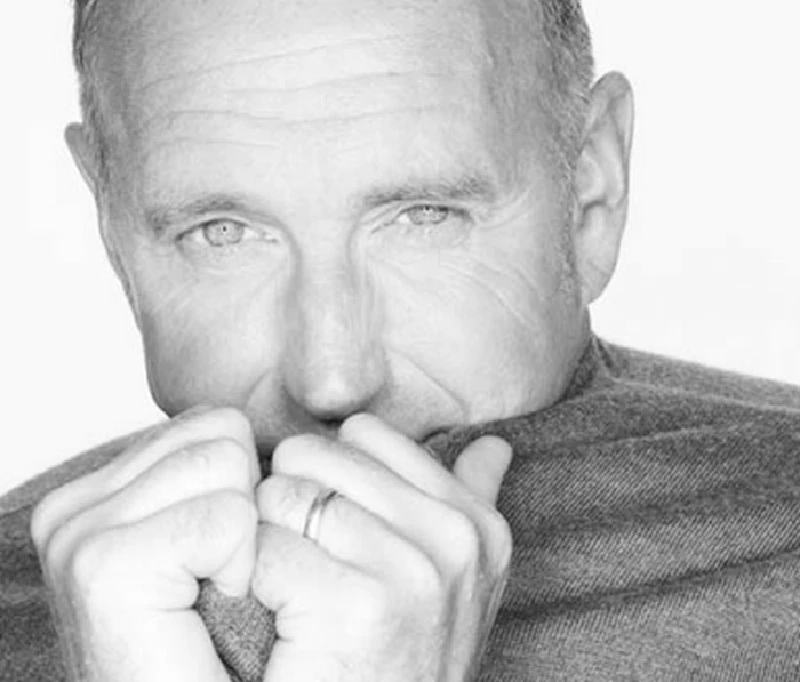 intro
The frontman with 70s Scottish punk/new wave act the Skids, Richard Jobson is now the director of four feature films. He speaks to John Clarkson about his latest film, 'New Town Killers', upon which he makes his first new musical appearance in twenty years on the soundtrack, and also the Skids
It has been thirty years since Richard Jobson, then the frontman with the Dunfermline-founded new wave/punk band the Skids, burst onto 'Top of the Pops' with 'Into the Valley' in February of 1979. The Skids had had minor hits at the end of the year before with 'Sweet Suburbia' and the 'Wide Open', both of which had scraped into the lower end of the charts. It was, however, 'Into the Valley', which the then 18 year old Jobson had written about a friend who had been recruited into the British Army and killed on tour of duty in Northern Ireland, which went into the Top 10 and brought the Skids to public prominence. The Skids would have other chart hits during the next two years with 'Masquerade', 'Charade', 'Working for the Yankee Dollar' and 'Circus Games'. They also released four albums, 'Scared to Dance' (1979), 'Days in Europa' (1979), 'The Absolute Game' (1980) and 'Joy' (1981), but by 1981 had petered out. While Jobson's main co-writer in the group, guitarist Stuart Adamson, who had left the Skids after 'The Absolute Game', would go on to find international success with his next band Big Country, Jobson's career took a more diverse path. He formed art rock group, the Armoury Show, in 1984 with Skids bassist Russell Webb and John McGeogh and John Doyle from Magazine, but by 1988 and, after just one album 'Waiting for the Floods', they too had folded. Jobson would also work as a poet, recording several albums of spoken word material for the Belgium label Les Disques du Crepescule ; a television presenter and a film critic, before becoming a film director at the beginning of this decade. He has now scripted and directed four small budget feature films, all of which have received critical acclaim. The lyrical, much lauded 'Sixteen Years of Alcohol' tells of a one-time gang leader fighting against alcoholism and his own predisposition towards violence. 'The Purifiers', the only one of Richard Jobson's films to date to be shot in Glasgow rather than Edinburgh, is a futuristic, heavily stylised martial arts feature, while 'A Woman in Winter', which shares a name with a 1980 Skids song and minor single, is an art house romance and ghost story. Jobson's latest film, which is due out in June, is a chase thriller called 'New Town Killers'. It is about two vicious Edinburgh hedge fund bankers ( Dougray Scott and Alistair MacKenzie) who offer to pay off the debts an out-of-luck teenager (James Anthony Pearson) , who has a sister owing thousands of pounds to the local drugs barons, if he can stay alive overnight in a murderous game of hide and seek with them. After years of being seen to be also-rans on the early punk scene, the Skids' much under-rated reputation has gone through major restoration after U2 and Green Day released a cover of 'The Saints are Coming', the lead track on the 'Wide Open' EP, in 2006 for the Hurricane Katrina charity appeal. Jobson reformed the Skids, without Adamson who died in 2001, for three gigs in 2007, two in Dunfermline and one at Scotland's 'T in the Park' festival. The title song on 'New Town Killers' features his first musical appearance in twenty years alongside Edinburgh band Isa and the Filthy Tongues. Richard Jobson spoke to Pennyblackmusic about 'New Town Killers' and the Skids. PB : You said at the time of 'A Woman in Winter' that "love, grief and hope are the central themes of all your films". Do you think that is true of 'New Town Killers' as well ? RJ : I certainly hope so. Grief and love are definitely there, but I think that there is an element of hate as well. Of the three films that I have made in Edinburgh, 'Sixteen Years of Alcohol' is about the city of hope, 'A Woman in Winter' depicts the city of love and this time around I have examined the city of hate and the malevolence of these pretty powerful men as they go hunting people from the margins of society. PB : A lot of people who have written about Edinburgh have picked upon an undercurrent beneath its surface. It is a city of immense beauty, yet there is a dark Gothic underside to it. It is something which writers as far back as Robert Louis Stevenson and James Hogg have focused upon. Is that something you are doing as well with this film ? RJ : Yeah, 'New Town Killers' is definitely a part of a tradition. You could see the two hedge fund managers who are at the head of the story as a kind of Burke and Hare for a modern age, people who are exploiting the weak and the vulnerable and the dispossessed for all the wrong reasons. PB : The banks have a very tarnished reputation at the moment. Did you write the script before all the problems with the banks kicked off ? RJ : 'New Town Killers' was written three years ago. It was written as an exercise for a BBC competition for a film that you thought would never get made because it was too extreme. The irony of that was as soon as we did a reading for it my phone immediately started ringing with people who wanted to be involved in turning into a movie (Laughs). While at one level it has a connection with a tradition that has been born from Scottish literature over the last two hundred years, it is also at another level a refreshing break from social realism. 'New Town Killers' is at its heart is quite political, but it is also done in a very visceral and kinetic way. Its influences and origins lie in East Asian and especially Korean and Chinese cinema rather than anything that you would regard as Western cinema. PB : Do you think that it is more of a mainstream film than your other films ? RJ : Yeah, I think so. So far I have experimented with different genres in all my films, tried different things and really learnt the whole technical craft. It has all been done below the radar. My films have a high production value, but I have made them for tiny sums of money and the priority for me has been to learn, and to learn of course by my mistakes. I would be the first to admit that I have made mistakes along the way, but that is okay. I think that is part of the trip. It is something that goes back to my days of being in a punk band. You write one good song. You write a crap song and it doesn't mean that you give up the next day because you have written a bad one. You learn from that and then hopefully write a good one again. PB : One of the abiding images of 'The Purifiers' was Kevin McKidd, who plays the villain, sitting in front of a set of video screens. He is able to see pretty much everything that the Purifiers are able to do and where they go. Dougray Scott and Alistair MacKenzie similarly have their eye on James Anthony Pearson throughout. He is not able to hide from them. Do you see the issue of surveillance as being one of the big themes of the film? RJ : It is an underlying theme. I see the world in a fairly altruistic way. I see it almost as if there is a force behind the scenes that controls things. You think that you are in control of things, but you're not and your destiny is not quite your own. I have explored that thought that your destiny is not really in your own hands in every one of my films. 'New Town Killers' does that also, although initially in a more fun way. There is fun in the chase. If you are going to show or expose somebody to violence I really feel though that the violence has to be real. At the start it is quite fun. You have got these two cool guys chasing this young guy who needs the money, but suddenly that changes and the reality starts to bite in. Any victim of violence would agree with me that it is an absolutely vile, disgusting thing to have violence pushed into your life unknowingly. The effect of violence is another issue that I have dealt with in some way in each one of my films. 'Sixteen Years of Alcohol' starts with a man being kicked to death.'The Purifiers' has a much more sterilised, visual kind of violence. You never really get the sense that anyone gets hurt in it (Laughs).'A Woman in Winter' has a cosmic violence. You get the feeling in that film that the plates that glue the Earth together are shifting and the world beyond our beautiful blue planet isn't quite as safe as it seems to be (Laughs). PB : Is it true that you got a lot of the initial inspiration for 'New Town Killers' after working in Edinburgh on a filming project with a group of children of alcoholics and drug addicts ? RJ : The main character in the film is this kid who has just been dealt bad card after bad card. Just because you have a bad deal doesn't mean that you are a bad person, but in our society that often seems to be the common perception. Social invisibility is another of the themes in this film. I did some work for an Edinburgh based charity in which I went into some of the poorer areas of the city and got some of the kids there involved in film making. The kids I was working with had parents with some kind of psychological illness, be they alcoholics or heroin addicts or something else. The aim of the project was to break the cycle and to help these kids get back a sense of dignity and an awareness of their own possibility. If you offer people that possibility, most will take it. It is when you take away any sense of what they might have, any sense of their dreams that the damage is done. What I found from working with these kids was that all of them have their own dreams and ambitions, and are articulate in their own way as any other member of society. I just thought that it was pretty vile the way they were excluded from society. I have been as guilty as anyone else of doing that in the past and having a common perception that these people are worthless. They are not. PB : Dougray Scott has been very successful in recent years. He was in 'Desperate Housewives' and has also appeared in blockbusters such as 'Mission Impossible II'. All your films have been made very cheaply. How did you manage to secure his talents ? RJ : Dougray is a brave guy. He has made a decision in his life-and I think that it is the right decision- that he is going to do big films and then also small ones that interest him. I think that it is important for him as an actor. Doing something like 'Desperate Housewives' has given him the passion to do something on a smaller scale with people like me that might hopefully in his mind be a little bit more interesting or demanding. I had never met him before, but we come from villages three miles apart. I am from the central mining belt in Fife, a place called Ballingry and he is from Glenrothes. They are literally just three or four miles apart. Although we had never met, we both got on and we both of us love Edinburgh with all of our hearts. He was genuinely excited about doing this film. PB : The other well-known name in the film is Alastair Mackenzie who is best known for Sunday night television and being in 'Monarch of the Glen'. Was it a conscious decision to cast him against type ? RJ : Actually I thought I cast him to type because I wanted him in that character to be someone who had gone somewhere like Glenalmond, the private school in Perthshire, and who came from a very privileged background, as Alastair also does. When I met him I thought there was no point in testing anyone else for the part because he was so much that character. I just wanted him to build on that character's incredibly privileged history, but also to make him very vulnerable. His Achilles heel is his ambition. He wants the big piece of the cake, but he doesn't understand what the big piece of the cake means, so he makes a Faustian pact with Dougray's character and pays the price for it. PB : The other main actor in the film is James Anthony Pearson, who played Bernard Sumner in 'Control'. Was it through that that you first became aware of him ? RJ : Well, yes and no. I missed 'Control' when it came out in the cinema because I was away at the time and it hadn't quite come out on DVD when I was casting people. I think I met between four and five hundred people for that part. It really wasn't going anywhere and I just couldn't find the right person. I went to Glasgow to try again with some other actors and I met some great ones I might add, but none of them looked innocent enough for how I saw the part and then James walked in the room. He spoke in a North Yorkshire accent and I thought, "How is this going work ?". Then he acted the part and his Scottish accent was brilliant and it transpired that he is Scottish. Although he was born in England, he was brought up in Aberdeen and he has spent the last ten years living on the south side of Glasgow. It was a completely magical moment when I met him. PB : The Skids have gone through something of a belated renaissance in recent years. Have you been surprised at how fondly remembered they have been ? RJ : Yeah. I have. I also put my hand up –I feel guilty about it now – and admit that I have been one of the people that have been quite negligent by just dissing them in the past. I am not really a person who dwells on the past that much. I just feel that you have got to move on and I never really thought about the Skids in historical terms and what their legacy is and how important the band was. I think if I was to think in those terms that it would be a little bit pompous. The U2/Green Day cover of 'The Saints are Coming' really blew the band into another territory because there wasn't just a domestic interest in that song. There was a global interest. People were really interested in who wrote that song and what it was about and what was the history of the band. Stuart Adamson 's legacy is in pretty good shape. He has come out of it pretty well. Big Country also came out of the Skids and he was able to take his music onto probably bigger and better things. I am not sure that I have come out of it that well because it seems that if anyone is going to have a go at the Skids it is always about me and my lyrics and the way I moved or whatever. I think in the bigger picture that is pretty unfair. PB : You were just doing what any young man does and experimenting and trying out different things. RJ : Yeah. Exactly. You could never accuse me of copying anybody. I was just doing my own thing. PB : You said a few years on the Skids website that you couldn't see the Skids reforming yet you did exactly that for three gigs in 2007. Why did you decide to go back to it ? RJ : To be totally honest I was put under a lot of emotional pressure to do so by my brother Michael. He is still in the music business and looks after a lot of different acts. A lot of the old as well as new fans got really excited about what had happened with U2 and Green Day and he kept working on me that I wouldn't be exploiting the group's legacy by reforming it, but just finding a bit of closure. There was no closure for the band. We fell apart and died very much in a damp squib kind of way. It would be a way of saying goodbye if nothing else, so he encouraged me to do it. Geoff Ellis who runs 'T in the Park' was a big fan, so the bargain I struck in the end was that it was not about money because there was going to be no money to be made in it. We did two warm-ups in Dunfermline which were tremendous fun and then 'T in the Park' with any profit going to charity. A lot of bands get back together and do the same thing that they did all those years ago for the wrong reasons. I think that is pretty pathetic. I think that we did it for the right reasons. It was a lot of fun revisiting those songs and a lot of them felt quite relevant still. Unfortunately I have been asked to bring the group back on a near weekly basis since then, but my interests lie elsewhere now. Exploitation is not really my thing. PB : Isa and the Filthy Tongues provide the title song for 'New Born Killers'. You also make an appearance on that. Several of the members of that band were in Goodbye Mr MacKenzie who were in the next generation down of eastern Scottish bands from the Skids. How did you know them ? RJ : I was fan first of all. I had always thought Martin Metcalfe (Goodbye Mr Mackenzie and Isa and the Filthy Tongues' frontman -Ed) was a great songwriter. The way that first band fell apart was something of rock 'n' roll tragedy. I loved the energy they had and the way Martin continues to write in Isa and the Filthy Tongues, which lies somewhere between Lou Reed and the Psychedelic Furs, really connects with a lot of the music I like. I made a conscious decision that I wanted to use a local Edinburgh band on the soundtrack. There wasn't that much though that I found that really excited me that much. There was lot of electronica acts and a lot of modern stuff, but none of it quite worked for me. I wanted something a bit more rock 'n' roll. I also kept getting offered a lot of music that was already written and that didn't work for me either. I wanted something that spoke a bit more for the soundtrack, so I needed to find a songwriter that was malleable and able to work in different forms and Martin was just perfect. He is an amazing songwriter. He also got me out of retirement. Martin encouraged me to do one of my many rants about life in the city of Edinburgh and I wrote the first lyrics that I had written for twenty years for 'New Town Killers'. He had already written the music and so then he mixed the lyrics and my vocals in and they were absolutely bang on for the song. PB : Music seems to be taking a second place to filming these days. Is this a strictly one off then ? Could you see yourself doing another album ? RJ : No, I don't think so. PB : You're working on a script at the moment named after your most famous song called 'Into the Valley'. What is that about ? RJ : It is about young men being recruited into the British army and sent to the Sangin Valley in Helman in Afghanistan in the same way that people were being recruited when I wrote that song into the British Army and sent into the deep valley of Northern Ireland. They thought that were going to be car mechanics (Laughs) and then they ended up carrying a rifle and being shot at by Republican or Loyalist snipers. It was just insane. I am not an apologist for the British army and some of their legacy of the last three or four hundred years, but my script has a different take to recent films and television programmes like Redacted' or 'Generation Kill'. Those take a very clear view that a lot of these kids are complete morons and have joined the army because firstly nobody else would take them and they are socially dysfunctional, and secondly because they are psychotic and can legally kill people. I thought, "Hold on. Wait a minute. I am sure that world exists", but the larger majority of people that I am familiar with, the folk where I come from in the central Fife mining belt, in which a lot of kids were recruited into the British army and served in specific regiments like the Black Watch, were encouraged to join the army because they were going to get a career out of it. The army teaches you a trade and they joined so that they could become engineers or mechanics and get a better life. They signed up to avoid the never ending cycle of unemployment in that particular area. They actually had high ambitions for themselves. I am looking at it in a completely different way. I am saying these kids are being duped into thinking that they are doing the right thing and then they are taken out of a kind of hell and put in a bigger hell. Of course they way they are recruiting the army now of course is different to when I wrote the song in 1978. They make joining the army look like you are going to play 'Halo 4' or be in the middle of 'Grand Theft Auto'. That is a little bit alarming in itself. My position on it is completely the opposite to, say, Brian de Palma with 'Redacted' because I am not taking a heightened situation and presenting the British or American army as a bunch of thugs. PB : You're also apparently working on a new version of 'Macbeth'. Is that true ? RJ : The other through line of my work has been exploring different elements of masculinity. 'Sixteen Years of Alcohol' kicked that off in a pretty good way and 'New Town Killers' definitely is another thorough examination of the cruelty of masculinity. The key theme to me in 'Macbeth' is masculinity. You have got this man who is this brutal warrior, a cold-hearted killer. Although you don't see the battle, you hear about it and you hear that he is vicious. In my version you will see the battle. I want to do a 'Sin City'/'300' style version of it, which might appeal to a much younger audience. I want to make music a really big part of it and use it in a different way having all this wonderful visual imagery and music to go with it. We will see what happens there. It is a project that I know will take a bit of time to do. PB : Do you have anything else in the pipeline ? RJ : For the first time I have been working with another writer who is based in Glasgow and we have just about finished a script called 'Helter Skelter'. It is about these two men who are parachuted into the Grampian mountains and they are duelling throughout the movie. You don't know what they are duelling for until half way through the movie when you realise that they are duelling for each other's organs. It is another film where people are put into a world where they are a game for other people's pleasure. I think there is more room to investigate that kind of thing. 'Helter Skelter' is actually more vicious in many ways than 'New Town Killers'. Unless these two guys find the match for a perfect organ which is each other then they are doomed, and somebody has come along and said, "Well, actually if you play this game you will find the perfect match and you may well survive, but otherwise you are going to die." It is an interesting question. What would you do in those circumstances? It is like in 'New Town Killers' if your sister was about to be used as a drugs mule to go to Amsterdam and suddenly the exact amount of money that you need to save here is offered to you by these men just to play hide and seek what would you do ? Well, I think you would probably play the game, wouldn't you ? PB : Which ones of these three films is next most likely to get made ? RJ : 'Helter Skelter' is the closest because I have got the script nearly made and I have also got an actor attached to it. There is this massive issue though of whether people will have the stomach for it because it is really extreme, a whole beauty and the beast thing really because it is set in the one of the most beautiful landscapes in the planet, but then you have something totally ugly and horrible going on there. PB : You have gone from being a punk group singer to a poet and then a TV presenter and film critic to a film director and script writer. The one constant factor in everything you have done is that they all involve words. Do you see all your careers in some ways as being a natural progression from each other ? RJ : Words and finding a connection with words are very important to me. The difference now is I want there to be a story. I think 'A Woman in Winter' might be the last really abstract thing I will ever write. It was probably the bravest thing I have ever written because it dealt with really big themes that I might add genuinely interested me. In the sense of how I am going to use the words and the characters and where I am going cinematically now I really want the stories though to be about something. Sometimes the Skids lyrics were fairly abstract affairs, but the ones that really worked were about something and the ones that weren't about anything worked less well. It is the same thing with my movies. The ones that I really care about or I am really angry about are the ones that really work the best and the ones that are more an exercise in dynamical action or the nature of imagery are less successful, not necessarily in an audio visual sense but less in an emotional sense. Making an emotional connection is increasingly important to me as I get older. I am still angry about things, as much I was in the Skids. It is a really great thing to get you out of bed in the morning and to be able to write. The bottom line of it and the beauty of writing for me, which if you consider my background which was pretty humble, then all you need is a pen and a paper. As long as you have got an idea you're away. You don't need a lot of the other paraphernalia. A notebook and a pen and you are off and running. PB : Thank you.
Band Links:-
https://www.the-skids.com/
https://www.facebook.com/theskidsofficial/
https://twitter.com/the_skids
Have a Listen:-
Picture Gallery:-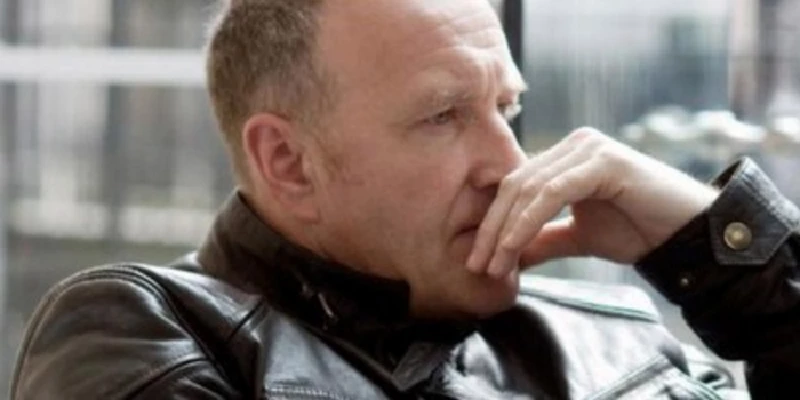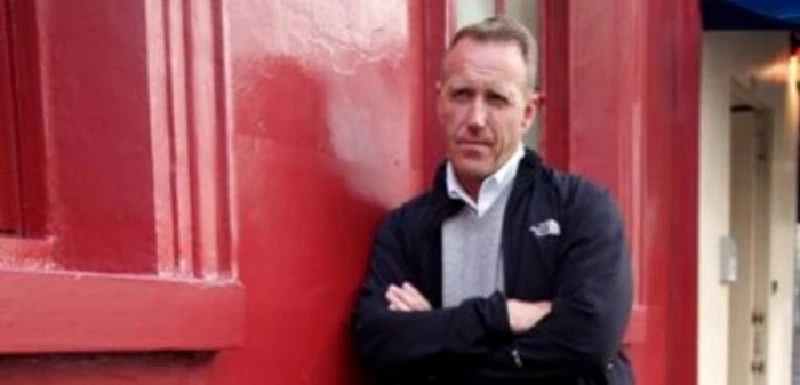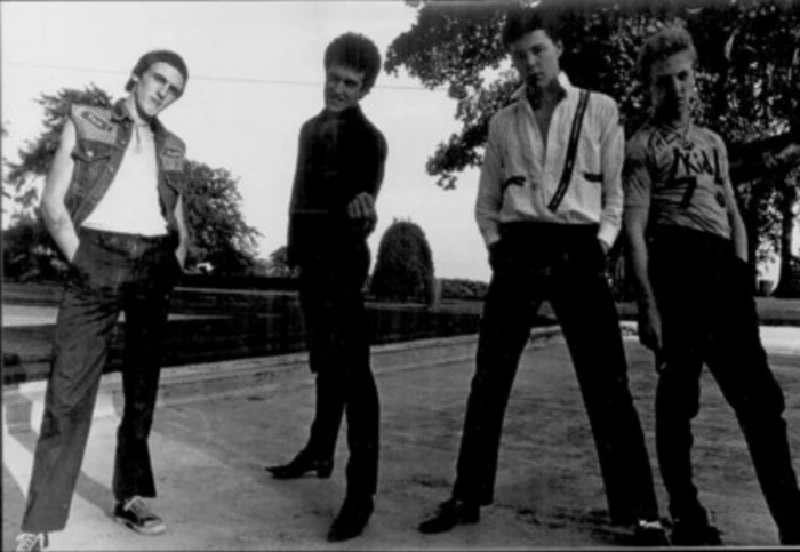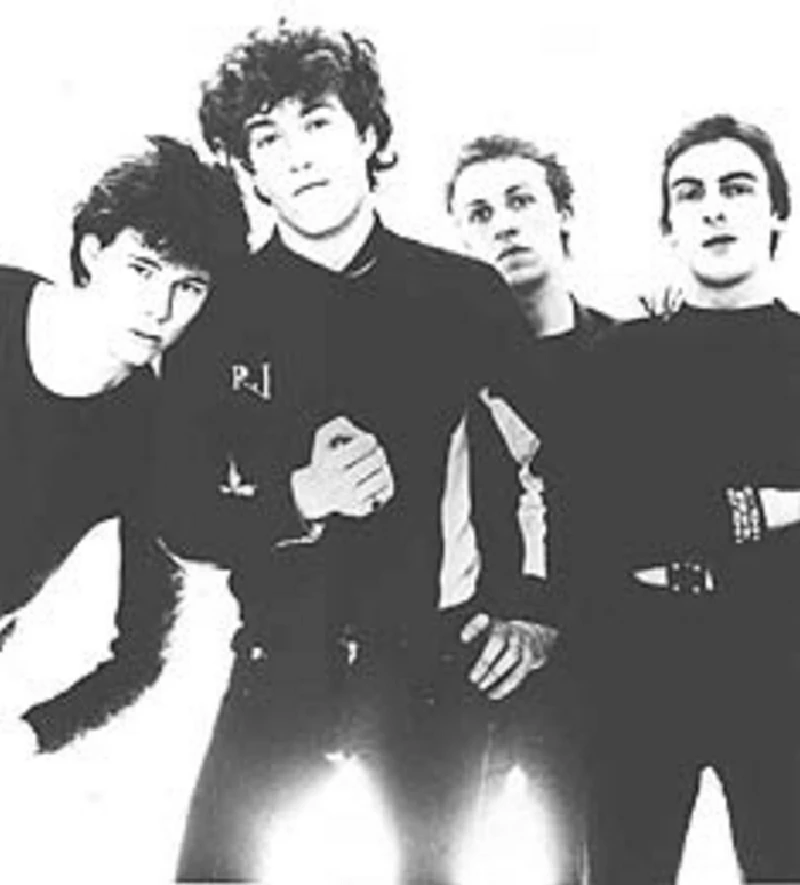 interviews
---
Interview (2021)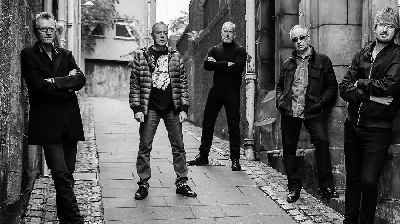 Andrew Twambley chats to Richard Jobson, lead singer of Scottish punk / New Wave legends The Skids about their new covers LP, 'Songs From A Haunted Ballroom', which pays homage to the Kinema Ballroom in their hometown of Dunfermline.
Interview (2019)
profiles
---
Live 2010 (2011)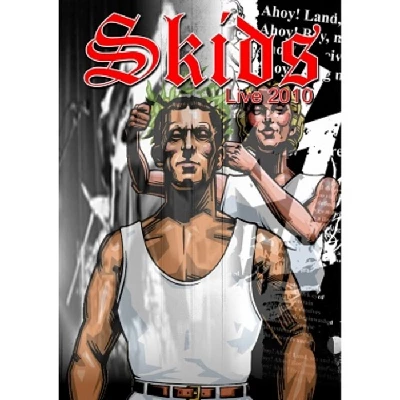 Tony Gaughan finds the Skids to be in exhilarant style and to have lost none of their punk ethos on new live DVD, which was filmed at a reunion gig in their native Dunfermline last year
reviews
---
Scared To Dance (2006)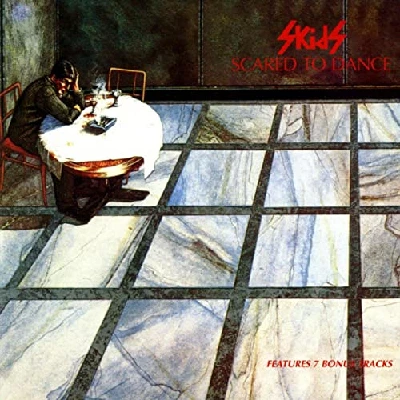 Re-release of Scottish punks the Skids' 1979 debut LP, which shows that they were a fantastic singles, but not an album band
Pennyblackmusic Regular Contributors
---