---
Jam
-

A First Class Return
published: 24 / 11 / 2008
---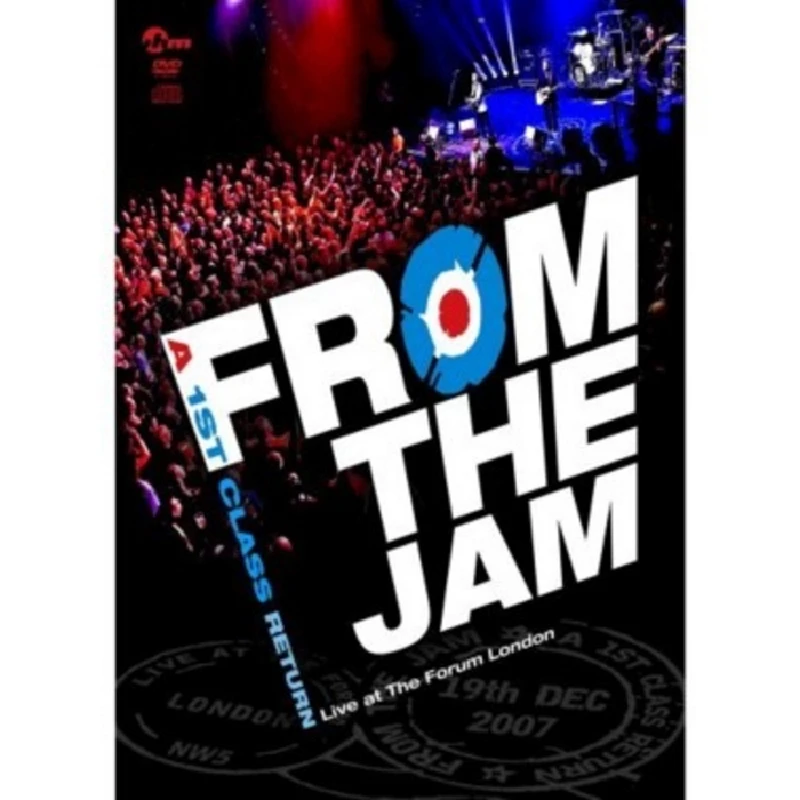 intro
'A First Class Return' is a two disc DVD filmed on at the London Forum on From The Jam's 2007 tour. Malcolm Carter finds Jam bassist Bruce Foxton and drummer Rick Buckley to have lost none of their energy or edge since they reformed in their set which consists entirely of old Jam songs
It's kind of fitting that just over 30 years on from the first time I heard their debut single, 'In The City' that I find myself back in Woking, the town The Jam was formed watching two-thirds of the original line-up on a DVD which captures them running through some of the band's best and well-known songs. The DVD was taken from a performance in December 2007 at London's Kentish Town Forum. The Jam was a special band to many people. I confess that attending the same school and growing-up on the same streets just a couple of years before the original three members was what initially fuelled my interest in their music. They were kind of local heroes. But more than that I can still remember what I was doing and where I was the very first time I heard 'In The City' cut through the airwaves and that was not down to any affection because they were locals: it was because it did and still does sound fresh, exciting and confirms that all you really need is a guitar, bass and drums. The pent-up aggression and frustration in Paul Weller's vocals could have ripped the speakers apart. Sadly the debut album, also titled 'In The City', failed to live up to the promise of that first single and not surprisingly as it was also released in the same year ( two albums in the same year, what the hell were they thinking of?!) the follow-up album 'This Is The Modern World' was also lacklustre. But The Jam never put a foot wrong when it came to releasing singles. More than that they issued a fist full of 7"'s which weren't pulled from their albums. Each and every one of their singles from 1978 to their last one in 1982 was a classic. With the release of the band's third album in 1978 they also started their run of classic albums, 'All Mod Cons' was the first album where The Jam really showed their true colours, where their love of Dr Feelgood was less obvious but where their obsession with the Kinks and the Who really took over with Weller showing that he was on a par with Ray Davies and Pete Townsend not only musically but in his lyrics. From then on, until Weller pulled the plug when the band were arguably at the top of their game, they were, quite simply, the best British band to arrive during the punk revolution. It's highly unlikely that Paul Weller, who was the band's main songwriter, will ever perform with the rhythm section of The Jam again and many of us don't blame him for sticking to his ideals and values. So, like many other Jam fans I was uncertain of bassist Bruce Foxton's and drummer Rick Buckler's intentions to go out on tour with a couple of 'new guys' in the shape of singer / guitarist Russell Hastings and Dave Moore on keyboards and guitar to take the place of Weller. I honestly couldn't see it working. But thinking about it, if anyone has the right other than Weller to play these songs live then it's obviously Foxton and Buckler and even the name they chose which seemed a little cheesy to begin with is actually spot on. No matter what the duo called this band they will forever be referred to as '…From The Jam'. Thankfully it all works so well. Rather than coming across as some cash-in tribute band trying to make a fast buck or re-live past glories Foxton (who still looks in far better health and far better looking than a man his age has any right to) and Buckler have obviously found two talented musicians in Hastings and Moore who actually bring something new to these songs live and keep them fresh and exciting. There are no new songs on this DVD but with Hastings vocal style not being a million miles away from Weller's there is still plenty of the passion and spirit the original guitarist / vocalist injected into the band. While Hastings wisely doesn't try to mimic Weller on stage if you close your eyes it's almost possible to imagine Weller being up on that stage reunited with Foxton and Buckler performing these songs. For a live recording the sound is remarkably good and the band knock out classic song after classic song like they've been playing together since the songs were originally written. For younger Jam fans and those just discovering the band's music; those who missed the original three-piece live, going to a From The Jam concert is the closest they are ever going to get to seeing these songs played live by some of the musicians who were there from the start. For those of us who had accepted that we were never going to see The Jam live again playing those classic songs or even if this band could cut-it this DVD is a real eye-opener. We all feel that we could make a better set-list in our minds, just think of the body of work these guys have to choose from, but the songs chosen for this concert is a pretty good selection and covers all periods of The Jam's career. Foxton and Buckler are as solid as ever and strangely the concert covered by this DVD goes some way to showing just how vital these guys were to The Jam's sound and performance. It obviously wasn't, as many have claimed over the years, a one-man show. The songs are treated in much the same way as the recordings we remember and love; there are no radical re-workings, but that's what we want. These are classic songs not to be messed with. The proof is not only in the enthusiastic playing by the four members of From The Jam but in the reaction of the audience. The crowd at the Forum last December when this DVD was recorded were behind the band all the way; they are obviously enjoying hearing songs they never thought they would hear live again not only being performed by two-thirds of the original band but performed with the same style and power as they originally were. I had no desire to see the Small Faces without Steve Marriott fronting them ( The Faces were a totally different band). The Who without Daltrey swinging the mic while singing Townsend's lyrics certainly doesn't appeal and, I have to admit, a Jam gig without Weller sounded ludicrous. But Foxton and Buckler along with the considerable talents of both Hastings and Moore have, as shown by the concert on this DVD, changed my opinion. They don't just do a good job, they do a fantastic job. Compare this performance with any Jam live performance available on DVD; I never thought that I would say it but live, From The Jam turn out a better and more entertaining performance. The second DVD is a set of interviews with all band members and an interview (by Gary Crowley) with Foxton and Buckler looking back on each original Jam album. I thought I would give it a quick look and have actually watched it twice so far. It's good to hear the new members' views and both Foxton and Buckler give relaxed, revealing interviews. It's nice to hear their appraisal of the albums for a change and their reminisces of the early days are nothing less than fascinating. Buckler, who always came across as the quiet one in the band, is the biggest surprise. He has a lot to say and it's all worth listening to. I came away from his interviews with a completely different view of the man. My respect for Foxton and Buckler has grown since seeing this concert and watching the interviews; they are doing something they believe in and, it would appear, doing it for all the right reasons. The audiences love them and they are far from a band just going through the motions. These guys have a claim to this music and on this DVD they prove why. This is wholeheartedly recommended to any Jam fan. You will not be disappointed.
Band Links:-
http://www.thejamfan.net/
https://en.wikipedia.org/wiki/The_Jam
profiles
---
1977 (2017)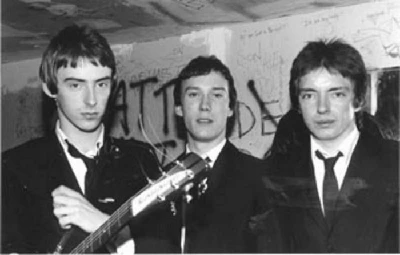 Malcolm Carter takes in a new box set of The Jam's first two albums, and reconsiders their value forty years on from their release in 1977.
favourite album
---
The Gift (2012)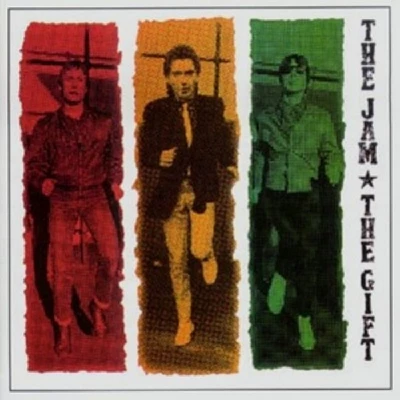 In our 'Re:View' section in which our writers look back at albums from the past, Anthony Dhanendran examines the Jam's 1982 sixth and final album, 'The Gift', which is about to be released in a deluxe box set edition to coincide with the thirtieth anniversary of the band's break-up
Pennyblackmusic Regular Contributors
---