---
published: 21 / 10 / 2007
---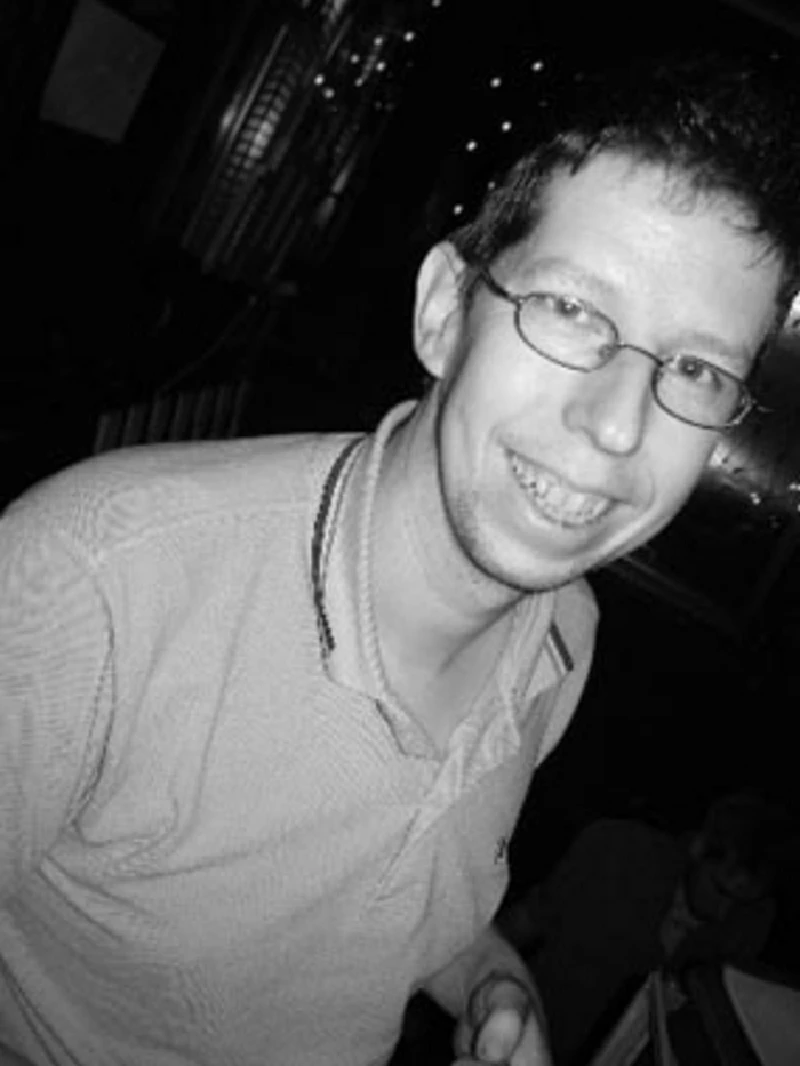 intro
One-time Hefner star Darren Hayman meets up with Ben Howarth to talk about his just released second solo album, 'Darren Hayman and the Secondary Modern' and also his former band
Following the recent traumas at the BBC, its chairman Michael Lyons recently stated what we all knew to be the truth - that as an organisation it is ludicrously London-centric. But it isn't as if that would be any less true of any other aspect of the media. And yet, if anyone wants a fair depiction of real life London - as lived by those of us who don't earn our living by standing outside poky Shoreditch nightspots with a camera or a notebook - it is hard to read about it anywhere. As is so often the case, all I'm left with is pop music. Having moved to London earlier this year, the music of Hefner has had a particular appeal to me - especially 'We Love The City', for self-explanatory reasons. I'm not keen on the 'social observation' approach taken by the Arctic Monkeys or the Streets, but Hefner seemed to have found a balance between depicting real life and giving it the kind of romance that good pop songs need. Sadly, if you didn't follow the indie scene between 1998 and 2002, you probably won't know who Hefner were. By the time they split up, in 2002, the 'New Rock Revolution' had swept less photogenic bands out of the papers. It hadn't helped that their final album, 'Dead Media' (an album I have a soft spot for) shed most of their fanbase. It's easy to forget, therefore, just how big a deal Hefner actually were. The John Peel Festive 50 has now passed into legend, but in 1999, Hefner made up a tenth of the chart, and had songs at numbers 2 and 3. His fellow Radio One DJ Steve Lamacq had picked them out for special praise on his radio show, in his Melody Maker column and in his book, 'Going Deaf For A Living'. In the music press, there was praise from 'Time Out' and 'The Jewish Chronicle', plus all the usual quarters, as journalists bent over backwards to compare them to Elvis Costello, Billy Bragg, the Violent Femmes and the Smiths. Disappointingly, the work of Hefner songwriter Darren Hayman had been underappreciated since - and seems to be barely mentioned in the music press. Hopefully, that will change with the release of his second full length solo album, 'Darren Hayman and the Secondary Modern'. I met Darren in Walthamstow, where he lives with his wife, an English teacher. On the way to a favoured pub, he points out some of his paintings on sale in a local store. In between a detailed examination of the solo works of Paul McCartney, we even managed to talk about his new album and his reflections on the Hefner years. "These days I sell increasingly few records", he tells me, but it is clear that his passion for making them has not diminished. The Secondary Modern is now the name for Darren's band, but it is a band like The Fall, rather than in an 'us against the world' sense. John Howard, Terry Edwards, Ellis Island Sound, the Wave Pictures, Fanfarlo and Let's Wrestle all joined Darren in Shoreditch's Soup Studios. It's an impressive album, and if you liked 'The Fidelity Wars' or 'Boxing Hefner', I'm sure you'll like this too. In particular, 'The Pupil Most Likely' is a bittersweet tale of failure and regret, which would have been a standout on any of his albums. Even better, the lovely 'Elizabeth Duke' details the purchase of an engagement ring from a high street store. "I find it really hard to talk about the album you've just done", he explains. "I can only really start to formalise an opinion on the one I did before last, because I now have something to judge it against." "But I think its pretty good - it's definitely not the worst! I think that it is probably lighter in terms of lyrical content. That probably stops it being a classic in terms of my career, because people tend to like things to be a bit weightier, maybe." This sounds as if he is being critical of himself, but making a folk-pop album with guitars was a conscious decision. "I'm nearly 37", he stresses. "Generally whenever I pick up the guitar, I really enjoy it. But every now and then I feel slightly undignified and embarrassed, so I feel that there is a finite time that I can do this sort of puppyish-guitar record. I intend not to be doing this kind of album when I'm 47. I don't think its going to suit me." "I think I'm going back to albums that sound like Hefner because time is running out for me to do those kind of records". This isn't something he really worries about, "I've waited my whole life to be old - I can't wait to be old!" He also points out that returning to the sound that characterised his earlier albums is not an admission of defeat. "It doesn't mean I agree that the guitar albums are better." He goes on to talk about the perception people have had of his music, and the fact that some albums have clearly been better liked by audiences. "I think your relationship with a record is coloured by what other people think of it", he accepts. "If people tell you that a certain song is good, you tend to accept that as being one of the best songs. It's a shame that happens in a way - for example, it's a shame that Paul McCartney doesn't like 'Ram' more. Maybe because everyone has told him 'Revolver' is so good, he has to believe that it's a lot better than 'Ram'." In a previous interview with this website, Darren was less than complimentary about the label that released the Hefner albums. He has since purchased the music for himself, and has begun a lengthy re-issue programme with an extended edition of 'Breaking God's Heart'. Changing label has clearly left Darren feeling more free. Though this album is as close to a crowd pleaser as I would ever expect to him to make, it is clear that this won't be the case for ever. "I think I'm still reacting to being on a label that doesn't expect to have an input on what I do creatively", he says. "That's not to say that they really got their way, but being on Too Pure, part of Beggar's Banquet, I knew there were things that they wouldn't let me do." He has planned two possible albums, one which will be twelve songs about the twelve men to have walked on the moon, and another an entire town about Harlow, the Essex new town. "When I was on a big label, that would have been a bad idea, but I think now that there are people that already like me and people that don't. That doesn't mean I want to take them for granted, but the very least that I could be is interesting. It isn't in my nature to beat my chest musically by playing faster or louder or quicker, so I try to make interesting records." Though he agreed that fans of Hefner were probably attracted to the lyrics, he said that "people underestimate how musically different all the albums - even if you just look at the first Hefner album and then the last one." "I think the style of songwriting on the first two Hefner albums is quite different. The style of third person anecdotal story telling, which started on 'We Love The City' and went on to 'Dead Media', has continued. I've been quite successful at this kind of songwriting, I think, but then I have to remind myself that this kind of songwriting has been on all the albums that haven't sold very much." I mention the press release, which I mistakenly claim had described the album as a return to the style of 'Breaking God's Heart' (it actually says "earlier Hefner recordings"). Darren responds, "I'm hoping it doesn't say that, because I think I wrote it! But it might say that, I think I wanted to flag up that it is a little simpler than the past few albums. I think, for example, a lot of people don't seem to like the French album that I did. So I suppose I wanted to flag this up to the people that like it when I do guitar songs>" Moving on, I ask Darren about his live show. Given that he's re-releasing Hefner albums, though perhaps with some reservations about their quality, can we still expect to hear those songs we all voted for in the Festive 50? "I was having a conversation with a friend of mine, Pete Astor (songwriter for the Weather Prophets and the Loft - Ed.), who's been doing music a long time and his set is always that last ten songs that he wrote. I don't really mind doing Hefner songs, and I like to see how my new songs measure up to that. I don't like the idea that I'm constantly presenting a CV." "Having said that", he adds, "I struggle to play songs from the first two albums, and there are songs now that I just would refuse to do, but there are quite a few songs from We Love The City that I like playing. I also like playing songs from the French, songs that were released as electronica, and now played on guitars". "Songs like 'Hymn For The Cigarettes' and 'Pull Yourself Together' seem like teenager songs. I wrote those quite a long time before Hefner even started." I point out that when I interviewed him in early 2001, he had said that 'Breaking God's Heart' was his favourite. "I didn't think I had ever thought that, but if I said it then it must be true. Certainly for the past few years I've been fairly consistent in thinking that my two best albums are 'We Love The City' and 'The French". I am, unfortunately, starting to go off 'The Fidelity Wars", which I've listened to a lot recently because of the re-issues." The French album is so obscure that even some of the more keen devoted fans may not know. Indeed, the album suffered from a lack of any coverage in the press, and from Steve Lamacq's departure from the Evening Session slot. "The French was experimental - and I really mean that, we didn't just turn up the feedback. We tried to experiment with the way we wrote songs - there was a ban on my playing guitar, and a ban on playing chords. We tried to write everything monophonically. That meant that the album took bloody ages - three years!" Many fans probably also ignored the French having been less than enamoured with the last Hefner album, especially given that Darren had continued with the electronica approach. "I think 'Dead Media' is pretty shit, but I don't think that it is shit for the reasons other people did. It's not shit just because it was electronica - I think I don't like it because it is a bit half and half, it isn't all electronic and it's really un-focused." "However - and this might sound like a facetious thing to say - if I wasn't in Hefner, I think it would be my favourite. Because I always like those albums- for example I probably play Wings' 'At The Speed Of Sound' far more often than I play 'Rubber Soul'. I think you can tell more about a band from their failures than their successes." If Darren sounds at all bitter that he isn't a megastar, that impression is coloured by the fact that he is often joking. Furthermore, he is a passionate and knowledgeable music fiend. "I really like reading about people from the 70's that didn't sell any records. I love the sound of records from the 70's - even some of the bands that were quite 'sad', from 1973 have that really nice 1973 sound", he explains. In particular, he highlights the early 70's Bee Gees as a favourite. An enthusiasm for the Beach Boys was made quite clear in the lyrics and sleeve notes of the debut Hefner album, "even when they are awful they are gloriously awful!" He certainly shares my enthusiasm for Paul McCartney. "I still maintain that McCartney is easily my favourite Beatle. It's just too easy to knock McCartney. Yet, Lennon just seems like a really nasty person." Unprompted, he quickly warms to the theme of highly rates artists that don't deserve to be. "I'm usually very careful not to knock people - but I'm in an angry mood, and I'll tell you who I don't like, Jarvis Cocker. Who the fuck likes Jarvis Cocker ?" He goes on - "There's this idea that he's an incredibly clever and witty observer - I'm just not convinced. I should say that I have met him and he's really nice. But we're not here to say how nice he is. As a musician, he's incredibly overrated. He's got an incredible currency from just doing two or three good singles off an album, when some of us just do one little electronic album and that's it!" "Another one, from an older generation - Pete Townsend. He's a bit thick, isn't he ? That's what really annoys me about him. You're not the only person with a guitar that's read a book, mate. Some of us have read more than ten… I like the Who, and what they sound like. But I think that's an accident and Pete Townsend had nothing to do with it. Whenever he tries to be clever they sound awful." 'Darren Hayman and the Secondary Modern' was released on November 5th.
Band Links:-
https://www.facebook.com/pages/Darren-Hayman/55543614047
http://www.hefnet.com/
Picture Gallery:-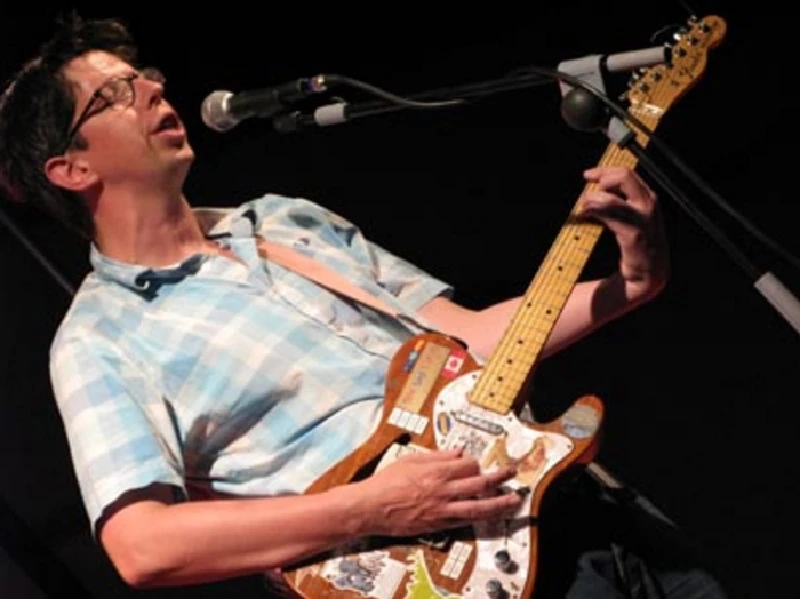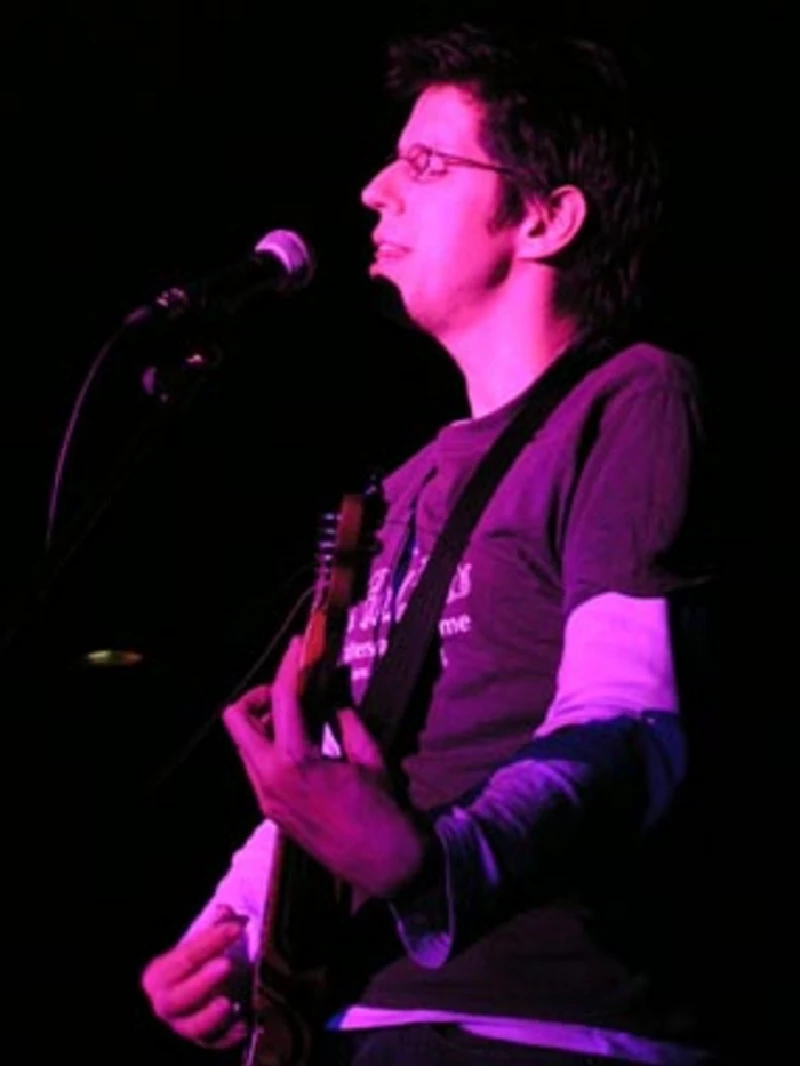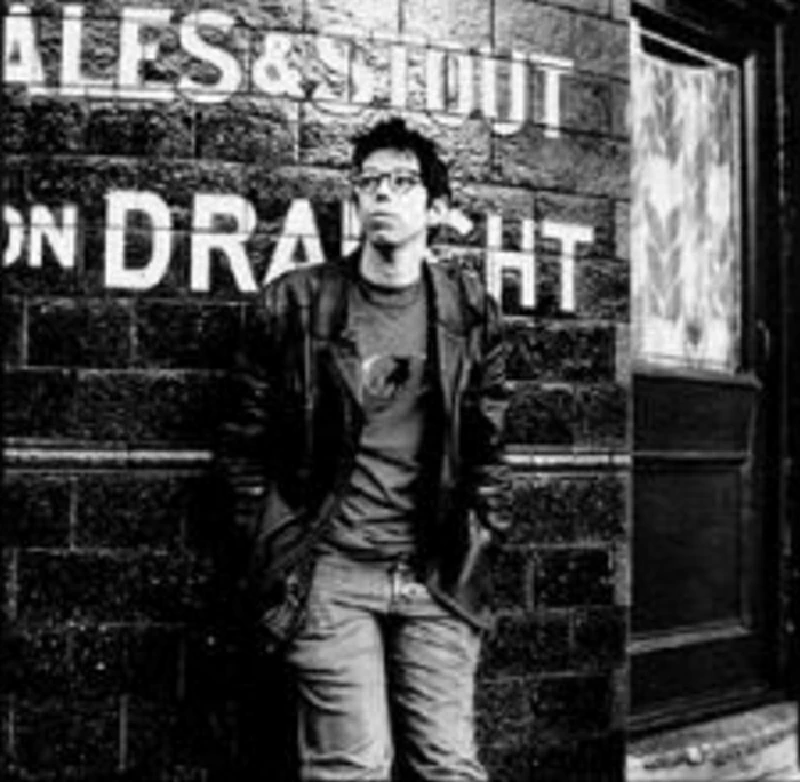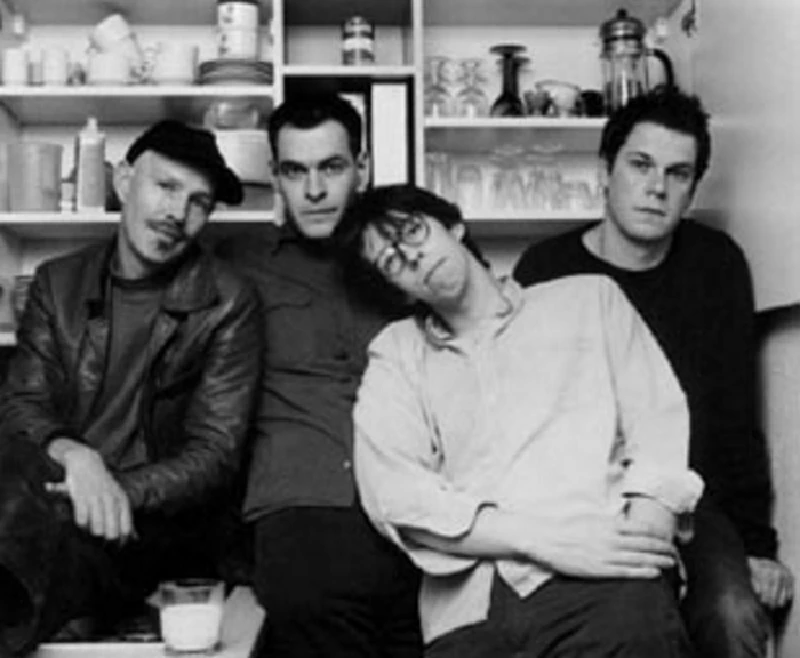 interviews
---
Interview (2020)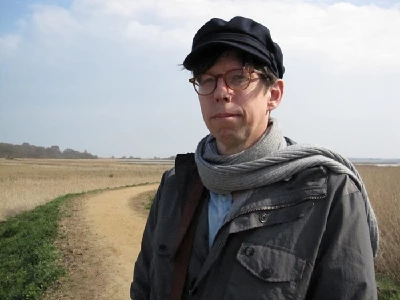 As he prepared for the release of 'Home Time', his 17th album, Darren Hayman speaks to Ben Howarth about his most personal album and his reflections on the end of his epic, award-winning 'Thankful Villages' project.
Interview (2012)
Interview (2009)
live reviews
---
Brudenell, Leeds, 24/6/2011
Helen Tipping enjoys a night of acoustic rock and razor sharp humour from former Hefner front man Darren Hayman at a solo show at the Brudenell in Leeds
Camden Head and Bush Hall, London, 19/10/2010...23/11/2010
Lexington, London, 5/3/2009
Luminaire, London, 30/3/2008
Luminaire, London, 12/11/2007
features
---
Ten Songs That Made Me Love... (2014)
In 'Ten Songs that Made Me Love...', Ben Howarth writes of his favourite songs by singer-songwriter and ex-Hefner front man, Darren Hayman
Pennyblackmusic Regular Contributors
---