---
Ut
-

Interview
published: 30 / 9 / 2006
---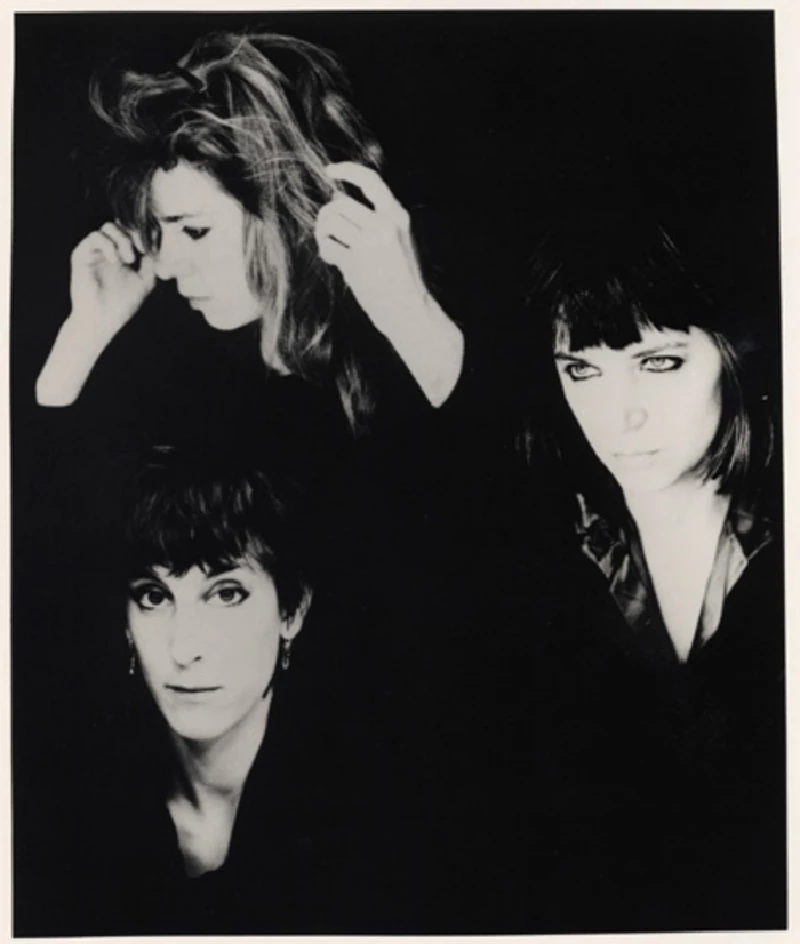 intro
One of the main acts to emerge out of New York's no wave scene in the 80's, all girl trio Ut have recently re-released two of their albums, 1988's In Gut's House and 1989's Griller. Jamie Rowland talks to the group about their decision to re-release both records
A prominent part of the no wave scene that emerged from New York City in the 80's, Ut was formed by members Nina Canal, Jacqui Ham and Sally Young in 1978. Their music was a mix of rock, free jazz and avant garde styles, their riffs relentless and often discordant. In the early 80s' they moved from NYC to London, where they found a strong kinship with the underground music scene; in particular the Fall, who were their long-time touring partners. Ut split in 1990, but after continuing interest in the band, and a re-growth in popularity of no wave bands, Mute records have this year decided to re-release two of their acclaimed albums, 'In Gut's House' and 'Griller'. We caught up with the band to find out why they think now is the right time for Ut to re-emerge. PB : What made you ans Mute decide that now was the right time to re-release 'In Gut's House' and 'Griller'? Ut : We always wanted a proper reissue and in the last couple of years there has been increasing illumination about the NYC no wave scene, and renewed interest in Ut. There were a lot of people urging us to reissue and when Soul Jazz Records put out the Noise NY compilations and included the Ut track 'Sham Shack' on Vol 2 and 'Tell It' and 'Ampheta Speak' on Vol 3, we decided to reissue 'In Gut's House' and 'Griller'. Nina ran into Daniel Miller (of Mute) at a Liar's gig and he helped set it in motion. PB : How did Ut the band first get together, and how difficult was it for you to find your 'sound'? Ut : Jacqui and Sally had been planning a band since high school. Jacqui met Nina in NYC and when Sally also moved to NYC, we all got together at Peter Gordon's loft on 6th St.in late 78. We had an instant bond. We had the same aesthetic and the same attraction for the harder further sounds. We wanted to play all the instruments and make things up from every angle. Our sound was what happened between us and it was explosive and immediate. PB : What made you decide on the name 'Ut'? Ut : We were looking through the dictionary and we saw Ut. We liked how Ut was part of gut because it went with our idea of a gut music. The definition it gave was "do". We thought it meant the verb "to do" and we were into that because it was straight to the point. We found out later that it meant the first note of the musical scale, as in "do-re-mi-fa-so-la-ti-do", invented by Guido in the 11th century, and that it represented the prime and the octave, and therefore both the beginning and end, the alpha and omega.This meaning turned out to be wildly cool. It probably derived from Pythagorean philosophy and musical and number theories. Later we heard about the connection of Ut with the concept of the amorphic egg. We also found out that it has many strangely appropriate meanings in various languages, such as "out" in Celtic, "exit" in Icelandic and "a turning off the road" in Dutch. PB : What would you say where the main influences for Ut? Ut : You could start out with Velvet Underground and Iggy Pop and the Stooges as the sound field we were coming from. We were influenced by everything we were hearing from James Brown, Coltrane, Miles Davis, Sly Stone Sun Ra, Bowie, Dylan's 'Highway 61', Albert Ayler, Beefheart, the blues, the minimalists, the Ramones, the Contortions. When Ut started we were into Mars, DNA, Pere Ubu, Richard Hell and the Voidoids, Pil, Joy Division, Red Transistor and Suicide. Television's first single 'Little Johnny Jewel' was a big influence. We liked Patti Smith of course especially things like 'Piss Factory', 'Godspeed' and 'Birdland'. Later we discovered the Fall and the Birthday Party who were really on the same wavelength as us. PB : Did you feel more comfortable recording or touring? Ut : Recording and touring are equally wonderful and frustrating. It is always great to play and capture the music. Touring is a road movie. It's always an adventure and something new always goes wrong. Recording is like being in a submarine or a space ship doing serious work, attempting to control a dream. PB : What did being part of the 'no wave' scene mean to you? Ut : Taking things to their essence, ignoring rules, everything possible, musical and artistic freedom, license. PB : What made you decide to leave NY for London? Ut : NYC was a ghetto for our scene and we felt limited. There were only a few clubs and independent labels, practically no press and most of America was a blind wasteland entrenched by big business. Our first single was to be released by Lust/Unlust but they folded. We had no romance about London but the independent music business scene was years ahead of America , and an experimental band could thrive. We didn't plan to move. It happened because we had a chance to gig with the Fall, and John Loder offered to record us for free at Southern Studios. We ended up staying because we could operate and make records and tour. PB: How did the change of scene effect your song writing? Ut : Everything is filtered into the process of making music. The sensibility of a city affects the sound. We were rooted in the sharp jarring syntax of NYC and that was always present in us. London is more Shakespeare and intricate expansion. NYC was scary angles. London was spooky. It is hard to know what the environment does to you. We were involved with progressing the music in a series of rehearsal rooms, on stages and in studios, and the core experience was the same. PB : How did your relationship with the Fall start? Ut : We heard the Fall on the radio late one night and were electrified by them. Ed Bahlman of 99 Records also pointed out the connection and midwifed getting a tape to them through Scott Piering who was coming to NYC on tour with them. So the Fall were really into us and we gigged with them until we broke up. Scott Piering (who broke the underground to the overground) subsequently helped us in many crucial ways. PB : Were there other bands you had a similar kinship with? Ut : Other bands in our area: Mars, DNA, Television, Richard Hell, Pil, This Heat, Birthday Party, the Bad Seeds, Sonic Youth, Big Black, Einsturzende Neubaten, My Bloody Valentine-a band that is very Ut is Slint though we didn't hear them till after PB : With 'In Gut's House' and 'Griller' being re-issued, how do you think kids listening to your albums for the first time today will react compared to those who heard them first time around? Ut: Culture has progressed and people are more open. They have been exposed to polyrhythms, and inventive structures, all the experimental stuff in hip hop , the cut'ups, and jungle. There's a raw thing going on in the mainstream with bands like the White Stripes and a complexity in Radiohead. Ut should be easier to receive this time round. PB : What projects have you been involved in since Ut broke up? Ut : Jacqui Ham is in Dial with Rob Smith and Dom Weeks. Dial has released two CD's, 'Infraction' and 'Distance Runner', and a third, '168k' is to be released soon. Sally Young formed Quint and released a single and a CD 'Time Wounds All Heals'. She continues to do music. Nina Canal paints and has played in Rhys Chatham's '100 Hundred Guitars' and other projects. PB : Will there be a Ut reunion to accompany the re-issued records? Ut : It's not planned but you never know. PB : Thank you.
Picture Gallery:-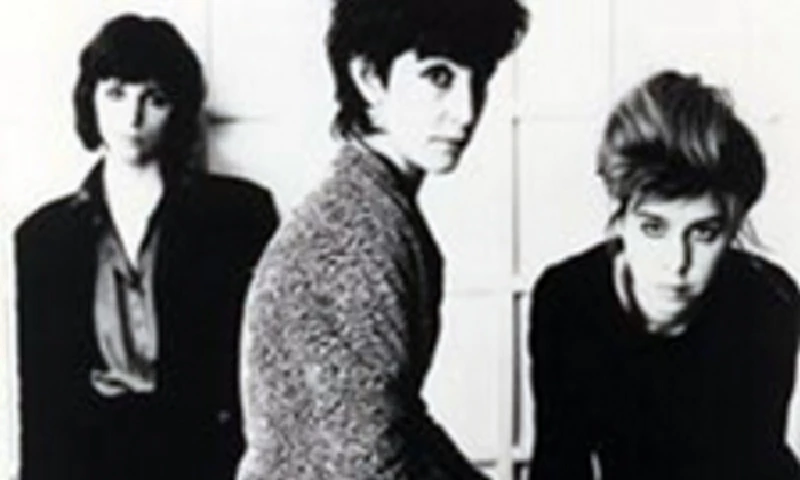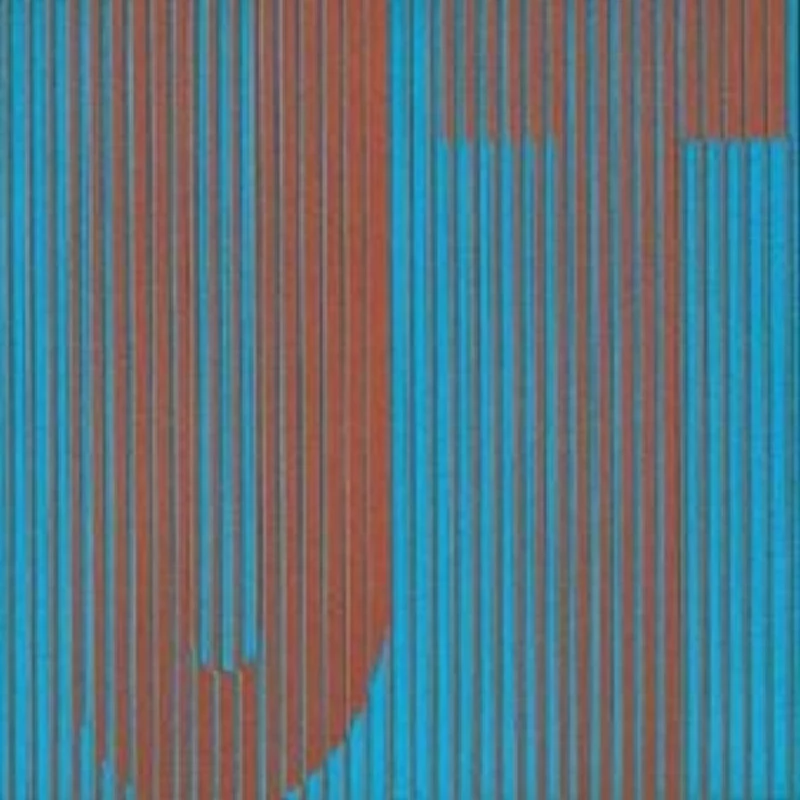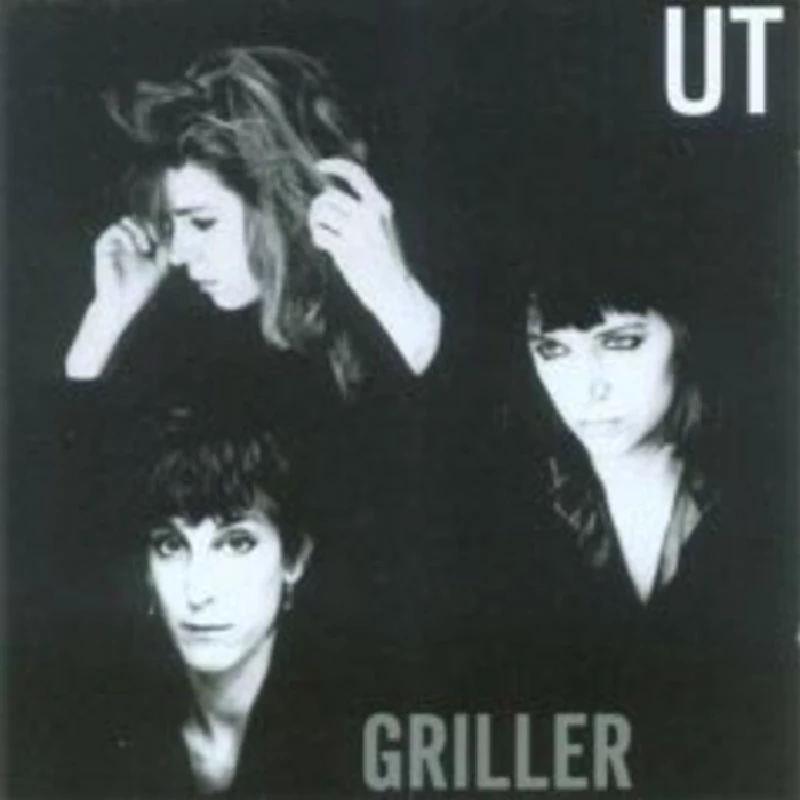 Visitor Comments:-
781

Posted By: Alex Koppert, The Hague, Netherlands on 10 Sep 2015
Sorry girls, but Ut in Dutch doesn't mean 'a turning off the road'. In Dutch the word Ut only refers to the first note.
---
Pennyblackmusic Regular Contributors
---