---
published: 23 / 5 / 2006
---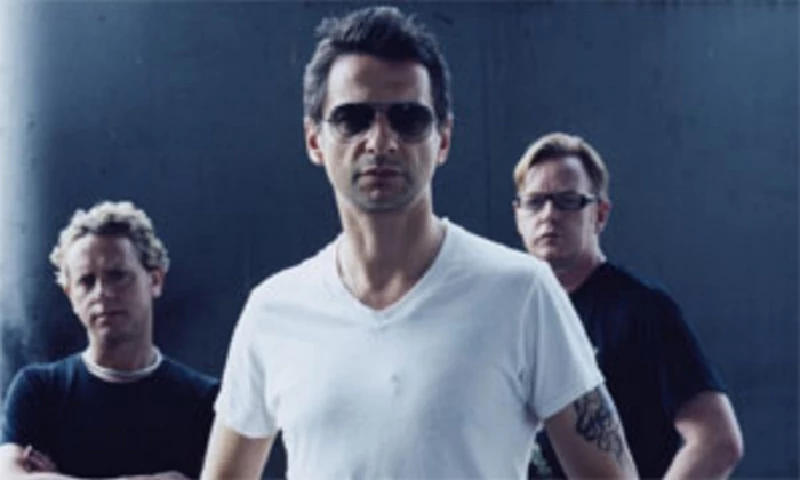 intro
To celebrate their 25th anniversary, Depeche Mode have had three of their albums, ,'Speak and Spell' from 1981,'Music for the Masses' from 1987 and 'Violator' from 1991, re-released. Anthony Strutt profiles them all
Remasters are all the rage now. 2006 sees the 25th anniversary of Depeche Mode, and so it a good time to look back on their career and music. To celebrate this Mute have re-released three of their albums,'Speak and Spell' from 1981,'Music for the Masses' from 1987 and 'Violator' from 1991. Like the Warner Brothers recent R.E.M. back catalogue re-releases, these come in remastered CD form and with an additional 5.1 surround sound DVD. Each DVD contains the album with improved sound and also extra features. Speak and Spell 'Speak and Spell' was Depeche Mode's first album. The DVD extras here include four previously unreleased songs and a film called 'Do We Really Have to Give Up Our Day Jobs ?'. The title of this comes from a naive quote that the band were alleged to have said to their managers and Mute before fame and the world outside of their native Basildon came knocking. The short film of that name tracks the earliest steps of the band, and has interviews with everyone within the band's circle, including long term band members Dave Gahan, Martin Gore and Andy Fletcher, and also Yazoo and Erasure's Vince Clarke who was an early member of the group. 'Do We Really Have to Give Up Our Day Jobs ?' also includes new previously unseen material and classic live performances from across the world, but mainly of their Top of the Pops performances. The album starts with 'New Life', their first big hit, which sounds as fresh as it did back in 1981, and, light in sound, has Beatle-style harmonies on it. 'I Sometimes Wish I Was Dead' is more chunky and is a big 80's pop, number. It is as strong as anything that Vince Clarke has since written for Erasure. 'Puppets' is much darker, with synth beats and meaty grooves that sound like a lion's roar. 'Boys Say Go!' is like 'New Life', another light pop number. 'No Disco' has a similar beat to Talking Heads' 'Road to Nowhere' and, perhaps suprisingly given the title, is an 80's disco number 'What's Your Name ?' is bubbly, infectious, and low in calories, while 'Photographic', which is based around a keyboard riff, has a strong vocal from Gahan and big lyrical images about the new video age as it was back then. 'Tora ! Tora! Tora!' starts off sounding like the soundtrack to a horror film, but then develops a commercial vibe. 'Big Muff' is a club number, European flavoured and with an edgy groove to it. 'Any Second Now' is moody and dark and has a harmony based double vocal to it. 'Just Can't Get Enough', which was another big hit, is a big fun time pop classic, a true gem. The album ends with the band's first single, 'Dreaming of Me', which only originally appeared only on the American and overseas version of the album. While never a big hit like 'New Life' and 'Just Can't Get Enought' it is commercial and poppy and another strong song. Music for the Masses 'Music for the Masses' was originally a joke title, but it changed Depeche Mode completely. They went from being a cult act to a massive stadium act over the course of the tour that coincided with this album. The DVD that accompanies this re-release covers this in great detail. It also features lots of bonus tracks, some in 5.1 and others just in audio. 'Never Let Me Down' has big keyboards and a very danceable song about friendships and trust returns you to better days. 'The Things You Said' is slow, moody and melody based. 'Strangelove' was a big single. It has a huge sound, is another dance with a perfect groove to its harmony and is perfectly crafted. 'Sacred' is catholic in tone, but picks up speed with a groove on bass and, well paced, has a brass arrangement on it too. 'Little 15' is eerie and creepy and recalls the soundtrack to 'Tales of the Unexpected Vibe'. 'Behind the Wheel' was a song that many Depeche Mode fans hated at the time as it featured guitars, but it is great, a very clever little number that recalls New Order and has a strong rhythm. It improves the more you hear it and with age. 'I Want You Now' sounds like a mixture of Yazoo and Erasure, which is strange as Vince Clarke left the group after 'Speak and Spell. Its harmonies recall the Flying Pickets. 'To Have and To Hold' is more industrial in vibe, and sounds both European and Gothic. You can smell the dried ice on this. 'Nothing' has the feel of Depche Mode's other hit, 'Master and Servant'. Its rhythm is vaguely reminiscent of the Stones or the Who. 'Pimpf' is a moody piano based piece, very classicial and cinematic, like the soundtrack to an especially scary horror film. It brings this album too to another great end. Violator 'Violator' also comes in a standard CD and with an addtional DVD that has a short film of its history and features extra tracks. It opens with 'World in My Eyes' which is a poppy electronic number, clever with a weird rhythm to it. It sounds 15 years on very modern and hasn't dated at all. 'Sweetest Perfection' is cinematic and slow, an eerie head swayer with an element of the Cure about it, and which also has a 80's remix feel to it. 'Personal Jesus' was a huge song, and has been covered by Johnny Cash and Marilyn Manson among others. It was everywhere back then, and it is easy to see why. It has a Mexican style guitar rhythm to it and also a hippy keyboard vibe to it. It's hard not to dance or sway your hips to it. This is a truly great song, a song that speaks to Christians everywhere, without being over powerfully religious. 'Halo' has a slow delivery at its start before it speeds up. 'Waiting For the Night' is a slow style ballad, with a bubbly style keyboard pattern to it. 'Enjoy the Silence' was another massive hit. It has heavy bass lines that sound very like those of Peter Hook and New Order in feel. It is perfect pop, perfect disco music with a dance rhythm to it, which makes it indie heaven. 'Policy of Truth, is a big, dance number with feedbacking guitars. 'Blue Dress' is slower and recalls Erasure. It has lots of guitars and big beating keyboards. 'Clean' has a bass and drum feel to it and very strong vocals and, the darkest song here, ends this album on another powerful note.
Band Links:-
http://www.depechemode.com/
https://en-gb.facebook.com/depechemode
https://twitter.com/depechemode
https://en.wikipedia.org/wiki/Depeche_Mode
Picture Gallery:-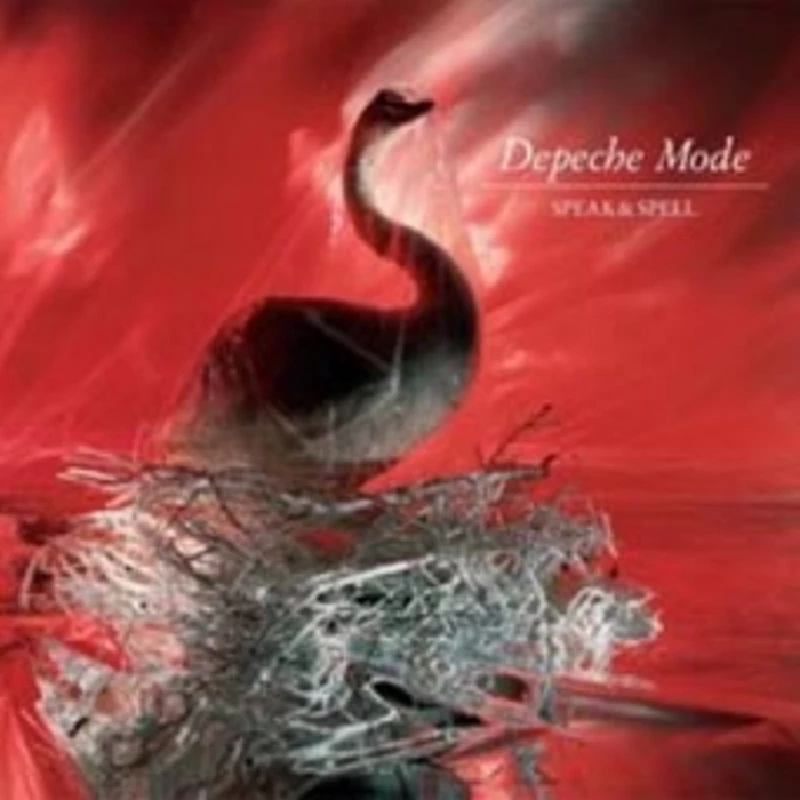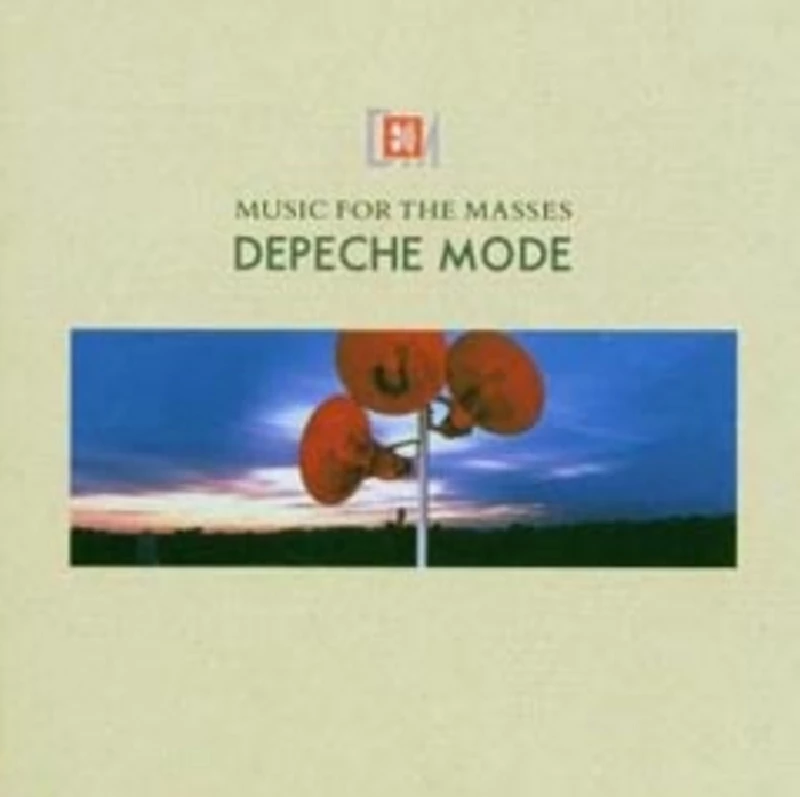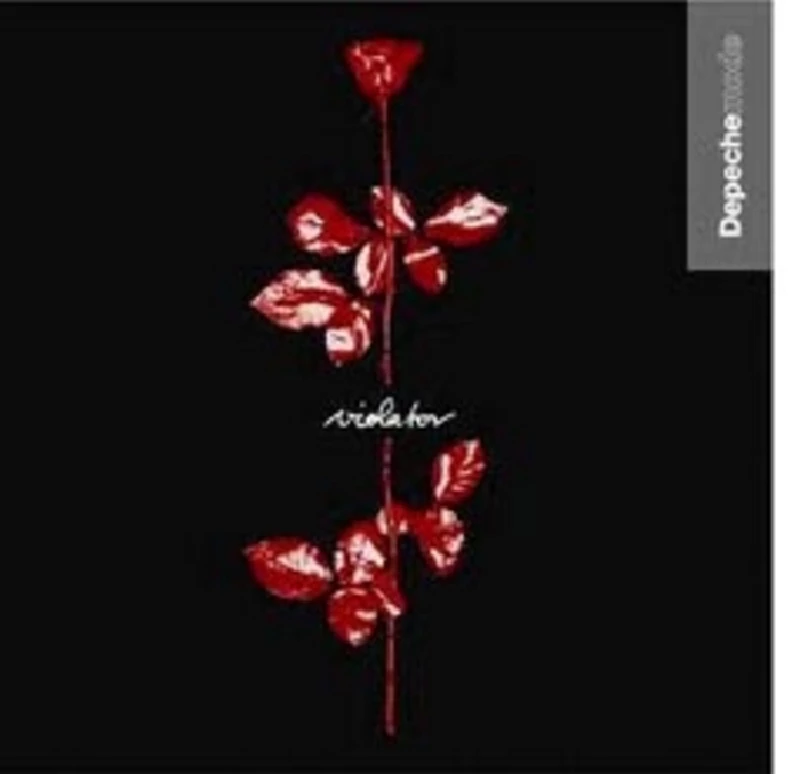 live reviews
---
NIA, Birmingham, 19/11/2017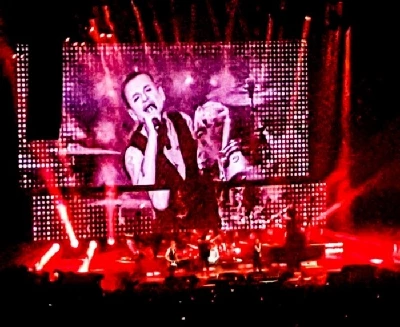 DAve Goodwin watches 80's legends Depeche Mode play to a packed NIA Birmingham as they tour their new album 'Spirit', 37 years and 14 albums after their debut, 'Speak and Spell'.
photography
---
Photoscapes (2017)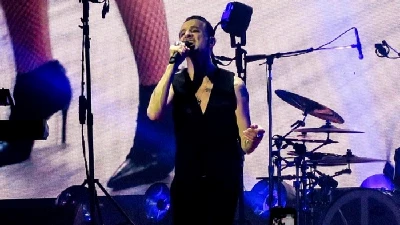 Darren Aston photographs electro pioneers Depeche Mode at a gig on their recent tour at the Manchester Arena
Pennyblackmusic Regular Contributors
---