---
published: 5 / 7 / 2009
---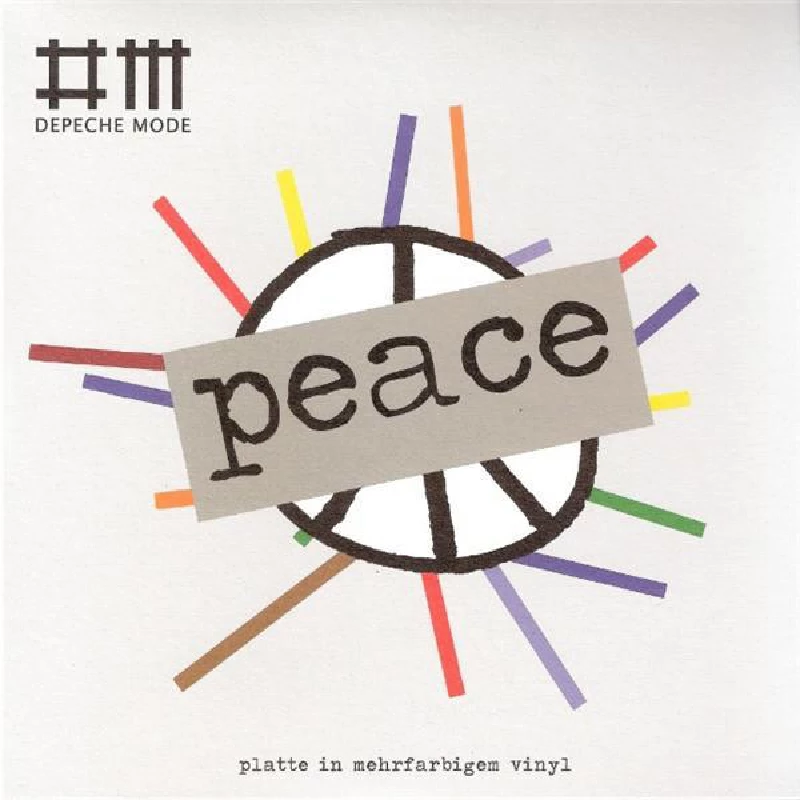 intro
Immediately classic second single from Depeche Mode's twelfth album, 'Sounds of the Universe'
'Peace' is the second single from Great Britain's Depeche Mode's twelfth release, 'Sounds of the Universe'. The trio Andy Fletcher (keys), Dave Gahan (lead vocals) and Martin Gore (keys, guitars, vocals) have put together a grounded and lush song with a decidedly inspirational message. Depeche Mode has not only influenced the Pet Shop Boys, Radiohead and Linkin' Park, but their repertoire has attracted a diverse range of recording artists who have covered their songs; from post-rock Tori Amos ('Enjoy The Silence') to country-singer, Johnny Cash('Personal Jesus'). From the '80s when Depeche Mode debuted 'Speak and Spell', then released 'A Broken Frame' in '82 and 'Time Again' in '83, this prolific band has reached the top of the US and European charts consistently. Their proclivity toward sampling everyday objects inspired an industrial sound that has been compared to Art of Noise. "Peace will come to me" sings Gahan as he buoys spiritually uplifting melismas with his vocal fortitude. The parallel thrashing of the accompanying industrial sound weighs heavily - like a bronze anvil - against his warm timbre. A hypnotic drone evolves more and more forcefully each verse cultivating a subtle clash or a muted spiralling, frenetic plunge. Depeche Mode in French means something akin to "hurried fashion." But 'Peace' conveys the contrary. This single is not rush-hour, grid-lock, but does have the classicism of the little black dress or essential cumberbund that makes one look good in every situation.
Track Listing:-
1
Peace (Single Version)
2
Come Back (Jonsi Remix)
Band Links:-
http://www.depechemode.com/
https://en-gb.facebook.com/depechemode
https://twitter.com/depechemode
https://en.wikipedia.org/wiki/Depeche_Mode
Label Links:-
http://mute.com/
https://www.facebook.com/muterecords
https://twitter.com/MuteUK
https://www.youtube.com/user/themutechannel
live reviews
---
NIA, Birmingham, 19/11/2017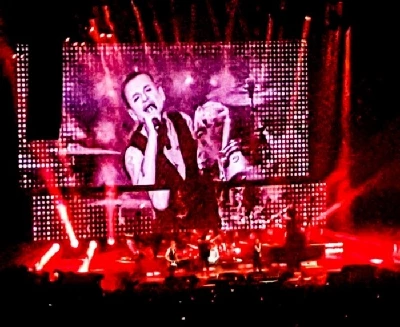 DAve Goodwin watches 80's legends Depeche Mode play to a packed NIA Birmingham as they tour their new album 'Spirit', 37 years and 14 albums after their debut, 'Speak and Spell'.
photography
---
Photoscapes (2017)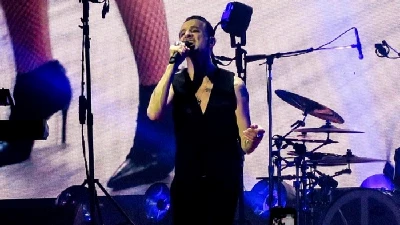 Darren Aston photographs electro pioneers Depeche Mode at a gig on their recent tour at the Manchester Arena
Pennyblackmusic Regular Contributors
---