---
published: 7 / 10 / 2005
---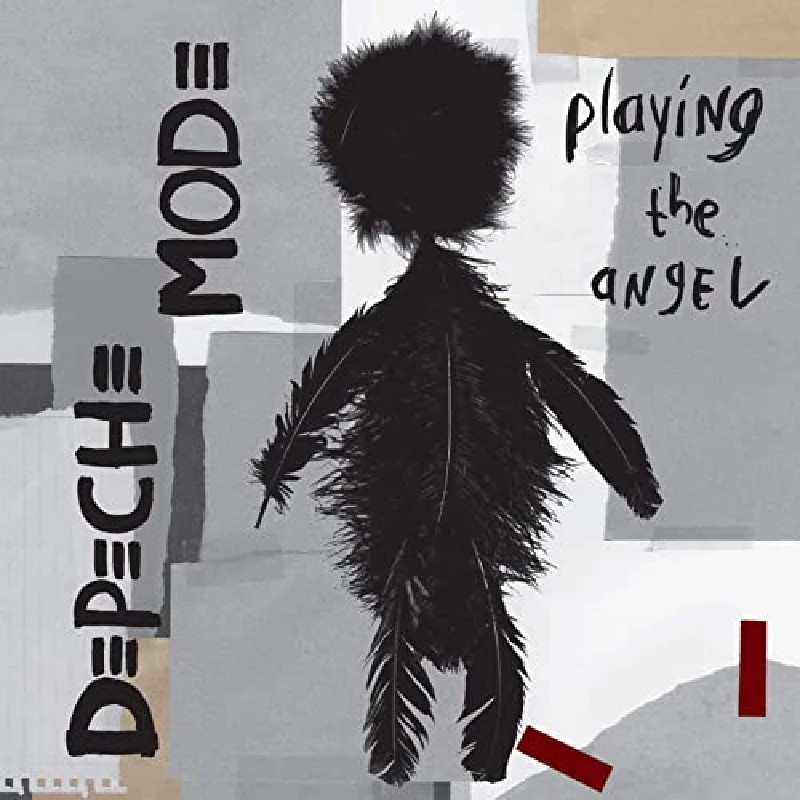 intro
First album in four years from the ever durable Depeche Mode, which proves to have been very much worth the long wait
'Playing the Angel' is the first new album from Andy Fletcher, Dave Gahan and Martin Gore in four years, but it has been well worth the wait. It was recorded in London, New York and Santa Barbara. It opens with 'A Pain that I'm Used To', which sounds at first like the Breeders 'Cannonball' mixed up with the theme to Dario Argento's film 'Suspiria'. Eventually that familiar Depeche Mode syn beat begins, and it becomes more groove based as the guitars also kick in. It becomes louder before returning to its original Breeders sound. 'John the Revelator' is syn and beats based with a raw vocal from Dave Gahan , that sounds like a screwed up Lennon doing 'Cold Turkey'. It becomes increasingly strange and sounds at the end like Stereolab playing post rock. 'Suffer Well' is a dance number, but remains a great dark wave track at the same time. 'The Sinner in Me' edges Depeche Mode towards Goth rock. Gahan's crystal clear vocal sounds almost like a confession, and the song, as it beats become louder and more aggressive, also becomes more commercial. 'Precious', the single, is more commercial still and is the easy choice to be the album's sampler track. 'Marco', which is sung by Martin Gore, is very haunting, and sounds Erasure playing a track by Cousteau. It could be the theme tune to a 70's horror thriller. 'I Want It All' has Bjork like beats and is more mellow. It is very commercial in tone again and could be another single. 'Nothing's Impossible' has a rock groove and offbeat guitar lines. It is haunting and reflective in manner. 'Introspective' is eerie and Gothic in its tone while 'Damaged People' has a classic Erasure groove. 'Lilian' is dancey and club friendly with big beats and pop sensibilities. It ends with 'My Darkest Star', which is experimental and a strange combination of Radiohead and Portishead grooves, A great band here, who show that you can still remain fresh after over 20 years in show business.
Track Listing:-
1
A Pain That I'm Used To
2
John the Revelator
3
Suffer Well
4
The Sinner in Me
5
Precious
6
Macro
7
I Want It All
8
Nothing's Impossible
9
Introspectre
10
Damaged People
11
Lilian
12
The Darkest Star
Band Links:-
http://www.depechemode.com/
https://en-gb.facebook.com/depechemode
https://twitter.com/depechemode
https://en.wikipedia.org/wiki/Depeche_Mode
Label Links:-
http://mute.com/
https://www.facebook.com/muterecords
https://twitter.com/MuteUK
https://www.youtube.com/user/themutechannel
live reviews
---
NIA, Birmingham, 19/11/2017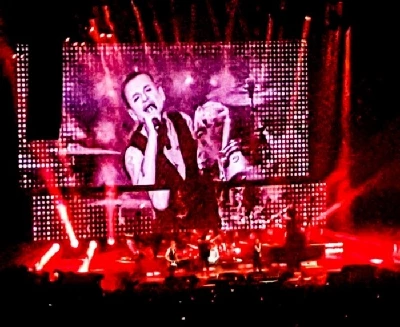 DAve Goodwin watches 80's legends Depeche Mode play to a packed NIA Birmingham as they tour their new album 'Spirit', 37 years and 14 albums after their debut, 'Speak and Spell'.
photography
---
Photoscapes (2017)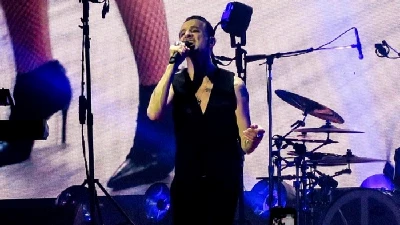 Darren Aston photographs electro pioneers Depeche Mode at a gig on their recent tour at the Manchester Arena
Pennyblackmusic Regular Contributors
---