---
published: 16 / 3 / 2006
---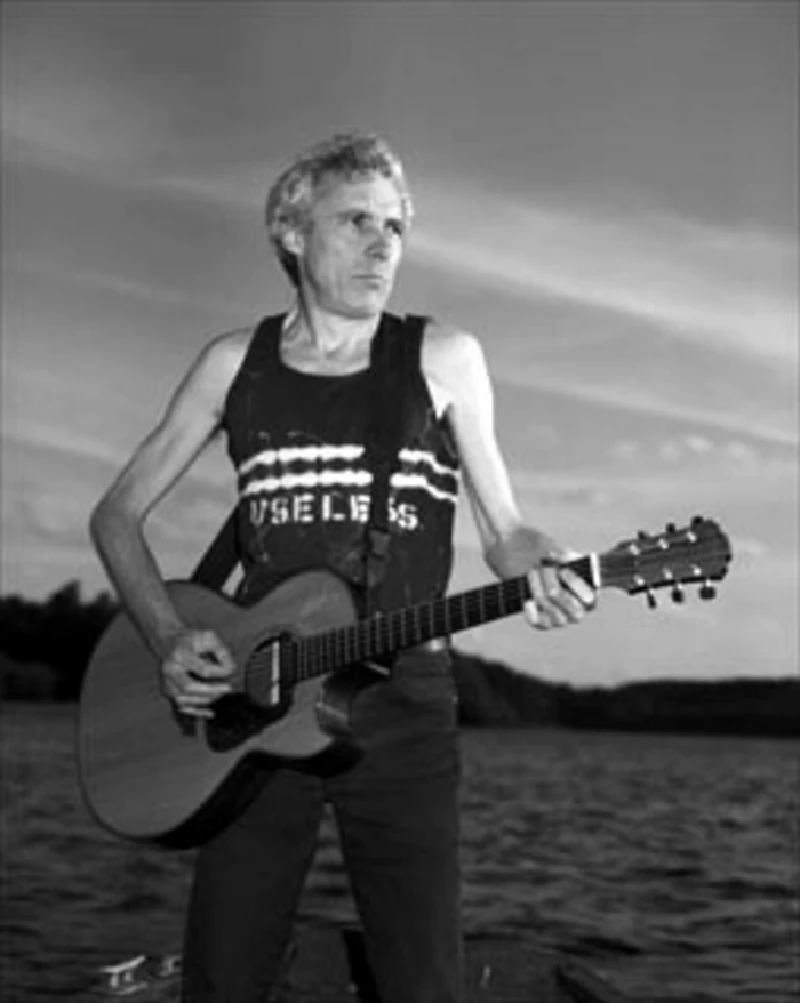 intro
Former Adverts singer TV Smith is about to release his new album, 'Misinformation Overload'. Adam wood talks to him 30 years on about why at heart he remains a punk
Way back in 1976 a skinny runt of an art student saw the Sex Pistols and it changed his life. Together with punk vixen Gaye Advert, TV Smith then decided that he had to depart the sleepy comforts of Torquay and form a band. The two moved up to the bright lights of London and formed the Adverts. The rest is a criminally neglected history of one of the most important punk bands to grace the Roxy Club and commit to vinyl. But TV Smith is no longer a prisoner of his teenage success, and with a powerful new album under his belt he has firmly reappeared on the musical radar. For years after the brief career of his seminal first band Smith couldn't bring himself to get to grips with his past. He was constantly ignoring crowds that bayed for 'Bored Teenagers,' and 'One Chord Wonders'. It wasn't until a tour with Tom Robinson almost fifteen years later that Smith came around. "Tom told me to just give it a try…it felt like the right time and they're still great songs." The two and half minute blitzkriegs of the Adverts were healthily moulded into his new band's robust and dynamic sound. Made up mostly of German musicians and having worked with German punk super group Die Toten Hosen, it's a noise that has the benefit of age. "After so many years you tend to learn how to play." And with thirty years of material gigs last a lot longer too, often touching on two and a half hours. Value for money but hardly very punk? "Not really, but punk is an idea rather than a single way of sounding." Indeed it is the aestheticism of punk, a dogmatic approach to the short sharp shock principle to which certain bands adhere that leads to the invariable cries of punk is dead. But punk is not dead on TV Smith's new album 'Misinformation Overload.' It has merely evolved. His teenage whine has been replaced by a wholesome throaty rasp. The tinny, autistic rhythms of the Adverts are now full fat, ear searing riffs and TV has got political. Jon Savage noted that the Adverts' noise set up a contrast between its punk 'style' and "the raging emotions that were being expressed." Now the teen angst has gone, Smith's alienation has been redirected to the war on Iraq. "It's a crazy situation, millions marching on the streets and not being listened to." The anti war march in 2003 inspired TV Smith to write 'Not in My Name.' A provocative, folkish song 'Not In My Name' critiques the War on Terror, war profiteering and the curtailment of civil liberties as a result of the war. It was downloaded over 7000 times from his website and has justly gained a place on the new album. Outrage at modern Anglo-American foreign policy seems to be a running theme on the new record. The first single 'Bring the Bull Down' is a thundering indictment of all things Dubya, something that goes down extremely well in Germany where TV Smith is remarkably popular. Whilst it seemed that he had disappeared from cultural life at least in Britain, TV Smith was actually busy generating a network of living room floors to sleep on all across Central Europe. "In the Adverts' days we had a big tour bus and slept in hotels every night." The lack of record company patronage led to building up and retaining a fan base the hard way, constant gigging with hard floors and living in vans. But TV Smith doesn't mind. After all he's still the skinny runt that dropped everything to start a band, and as his new record shows he's still an angry punk even if he has learnt two more chords.
Band Links:-
http://www.tvsmith.com/
https://www.facebook.com/TVSmith77/
Have a Listen:-
Picture Gallery:-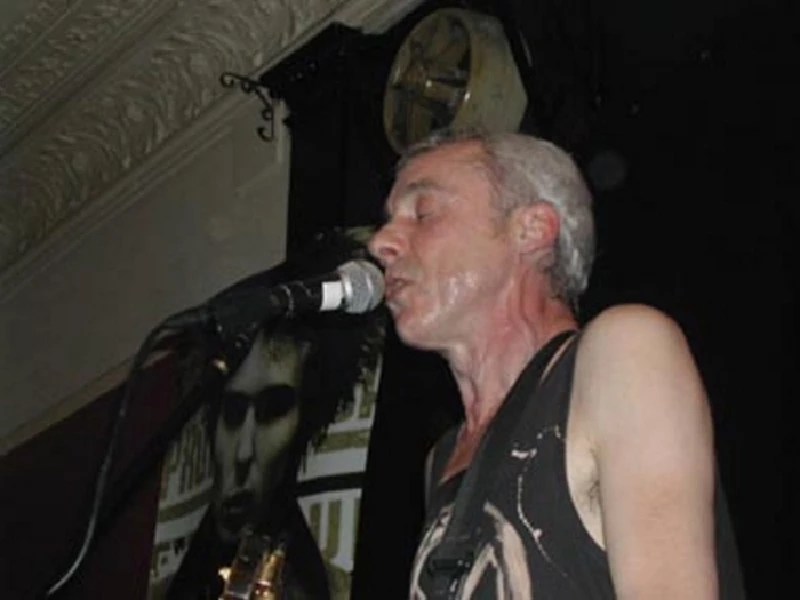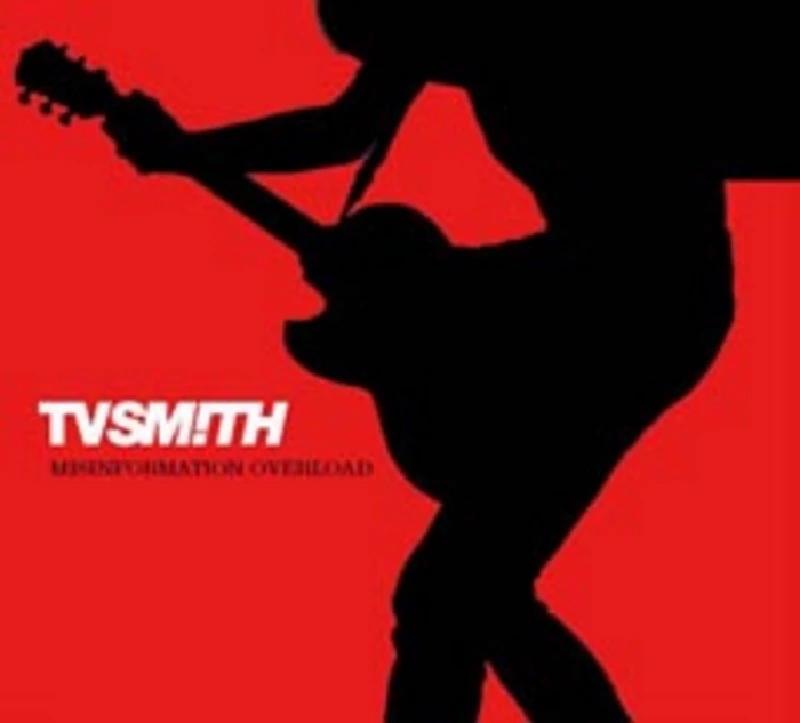 interviews
---
Interview (2020)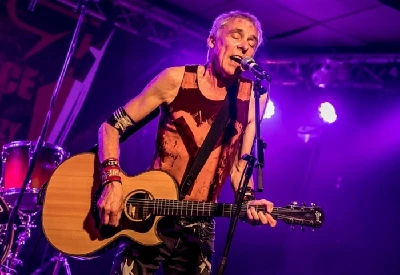 Former Adverts frontman TV Smith speaks to Andrew Twambley about his new solo album 'Lockdown Blues', which was inspired by the pandemic and his own illness with COVID 19.
reviews
---
In the Arms of My Enemy (2008)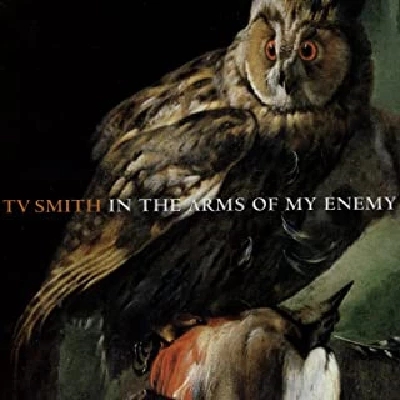 Fantastic and thoughtful latest solo album from TV Smith, the former front man with the Adverts, who nearly thirty years on since their break-up continues to maintain punk sensibility
Pennyblackmusic Regular Contributors
---