---
published: 17 / 5 / 2005
---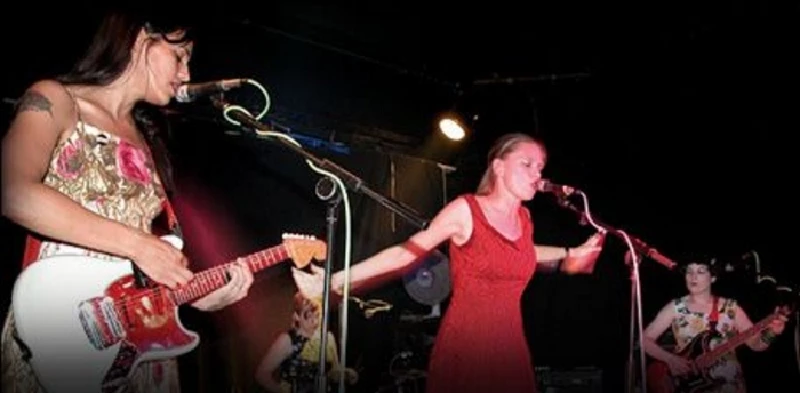 intro
Medway based all girl punk band The A-Lines have recently released their self-titled debut album. Sarah Johnson speaks to Belgium-born singer Kyra De Coninck about it , and juggling the band with babies and impending motherhood
Belgium born Kyra De Coninck came to England for love and ended up as the lead singer in Medway all girl punk band, The A-Lines. The band have released a self-titled debut album and have been making waves on the Medway live scene, but are to take a break while Kyra has her second child and all the girls spend some time with their families. Kyra laughs when I ask when they will be touring again, "It just depends on how well the baby will be sleeping and feeding really! We will be doing more recording, maybe in February, April or even next summer. It took about a year last time before I was touring again " The A-Lines are known for their very expressive and energetic live performances. It is obvious that Kyra enjoys touring a lot. "It's very important to me to play live. It's what it is all about really. I can't go for weeks and weeks recording in a studio, I like the buzz I get out of playing live, and also it is important to see how songs work live. Sometimes we will play them live and then end up changing things depending on how it sounds." Kyra came to England while she was dating artist and musician, Billy Childish. They met at a gig in Brussels and Kyra moved to live with Billy. "I guess it was love that made me come here and I liked it so much I have just ended up staying here." "I have very mixed feelings about where I live now. It is a very nice area and only 40 minutes from London if I need to go for any reason, and it's also about 40 minutes from the seaside which is good. There are some rough areas but there are also some very nice areas. I think there is a lot more happening now than there was maybe fifteen years ago." Billy is now married to Julie Hamper who plays guitar for The A-Lines and co-writes most of the songs with Kyra. The drums are played by Bongo Debbie and Delia Sparrow plays bass. The girls are all very close and have been playing in bands for along time. Kyra and Debbie were both in Thee Headcoatees in the 90's: "I met Debbie in Thee Headcoatees and Delia is kind of the Queen of the scene in down here so I got to know her when I first started to play in bands. Julie is married to Billy so I met her through him." "At first I tried playing bass for the band but that didn't work because I cannot play very well. Also it was hard for me to learn while I was singing as well. So it was Julie's idea to get Delia involved." "We all have similar musical tastes but our influences are very different. Julie is very into the Ramones. She grew up with American new wave and punk. I bring more of European sound I think, Delia is into the 60's and psychedelic stuff and Debbie is in to all kinds of things." Working with your ex-boyfriend's wife sounds like an awkward situation to be in but Kyra does not give that impression at all. Laughing, Kyra assures me it has never been an issue. "It's great. I don't mind it at all. I suppose from the outside it might seem a bit weird but, because I'm in the middle of it, it's not strange for me at all. We are all so close it has never been an issue or anything." The band got together gradually, starting with a few songs then recording some material before getting a few gigs. "It just grew from there" says Kyra. Growing up in Belgium was very different from life in Medway; the place where the chav is thought to have originated. "I grew up in Brussels and when I came to the south of England I just remember thinking, Oh my God! this is not what I was expecting it to be like." "Growing up I went out a lot and developed my musical tastes early on. I was mostly in to German punk and experimental punk; noisy bands. That was around the mid to late 80's. I remember there were a lot of venues around town, I'm not sure what it is like now but there seemed to be a lot going on then." "Every weekend there was something happening and I think there was a lot less apathy than in London. It is a lot different at gigs here because I think sometimes people can be standing around thinking are we supposed to like this? Or are we supposed to be just standing around with our arms folded looking kind of miserable. In Brussels everyone is up and really enjoying the music, engaging with it, it doesn't matter whether it's cool or not cool. All that can get on my nerves. I don't like playing to an audience that is just like a wet sponge, but it's not always like that." The songs on the self-titled album are all very arty and sometimes quite random. Some of the lyrics are about love and life and some are in German and Flemish. Kyra describes their writing as organic. "Most songs are co-written by me and Julie and there isn't a process really. We just get together and come up with things. Then see if they work with the music on the guitar." "Sometimes I'll go through old diaries and things or I'll get inspiration from things I read and see. Then once we have got the words together we put it with the music. We were quite lucky with this album, in that most of the songs were written very quickly. They didn't need any fiddling or anything." "A couple of the songs had Flemish on them and there is a cover of a song by Kleenex, 'Nice', which is in German. It is kind of a nonsense song really. It has lines like… well it was written by a girl band in the 70's, they were all art students and a lot of their songs are nonsense and some are in made up languages. It's kind of a tongue in cheek song about nice women. There is a line about walking dogs, poodles, and it's about people who can't dream but think they can buy their dreams. It's not serious. There's a bit about a white poodle and a black poodle on a leash and it's just about a certain type of 'nice' women really." Kyra has done some solo work before The A-Lines and is currently working on a new project. It was not difficult going back into a band as she finds it difficult to record with total strangers. "It is important for me to have a connection with three other people. Even doing my solo stuff I was still working with people that I know. I would find it hard to go into a studio with total strangers to record. I am doing something new at the moment called Liebes Kind with classical musicians. It's kind of taking disillusions and being a bit more gutsy. It's with a few friends of mine; people that I haven't known that long but we met through music." "So far we have done live recordings at a ballet school in London. It's getting mixed at the moment so I'm not sure when it will be finished. It has a kind of restrained intensity, quite raw with a lot of different instruments. I enjoy doing different things and it is a good outlet." "I really missed playing live and it is a lot easier to get live gigs as a band because you don't have to worry about getting musicians together. I really like playing as a band. I didn't have anyone to show off to (as a solo artist). I think that was the problem," she says laughing. The A-Lines are slowing things down for a while but there are plans for another album. They would also like to venture up to the North as part of a tour some time around 2006. "The gigs I have done up in the North have always been great. I think the problem (of touring) has been that we have been asked to play but for such a tiny amount of money that it would cost us a lot more to get up there. It's just the logistics of it really. We don't have our own PA so I think what would be best for us to do is to play a tour together with another band." "The next album will have to fit around our families and things like that. We have been asked to play in the States and various other places. We just have to see what happens and make sure everyone is happy and it can fit around us all." As for the new baby, Kyra is expecting a little girl at the end of July. As the interview drew to a close I asked if she was prepared and excited for her new arrival. "Excited yes but organised not really. People keep asking me; 'Have you bought everything for the baby yet?' but I haven't bought a thing!"
Picture Gallery:-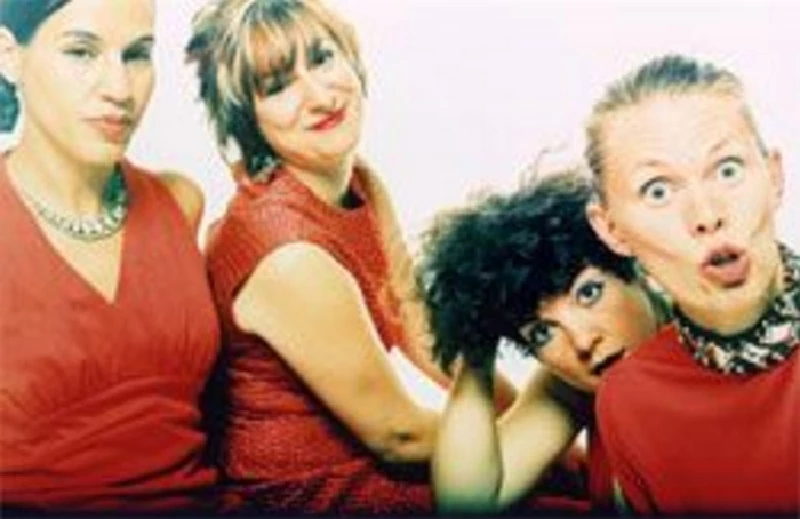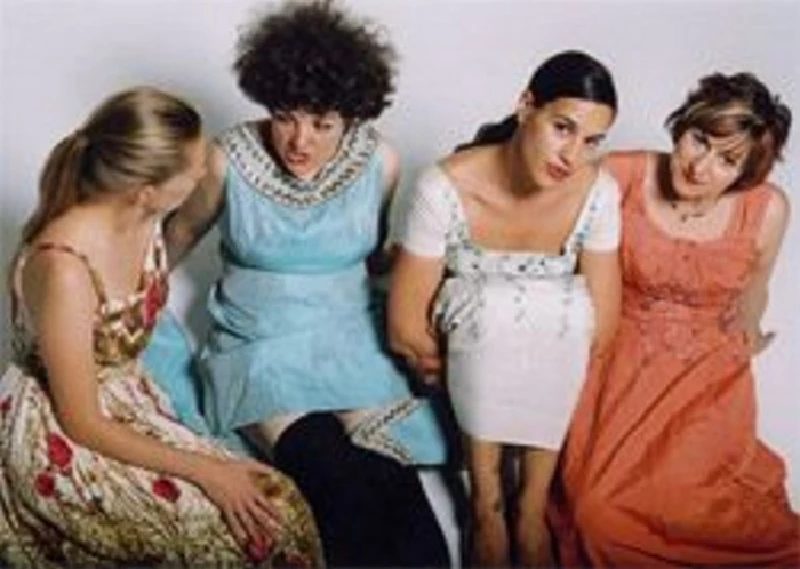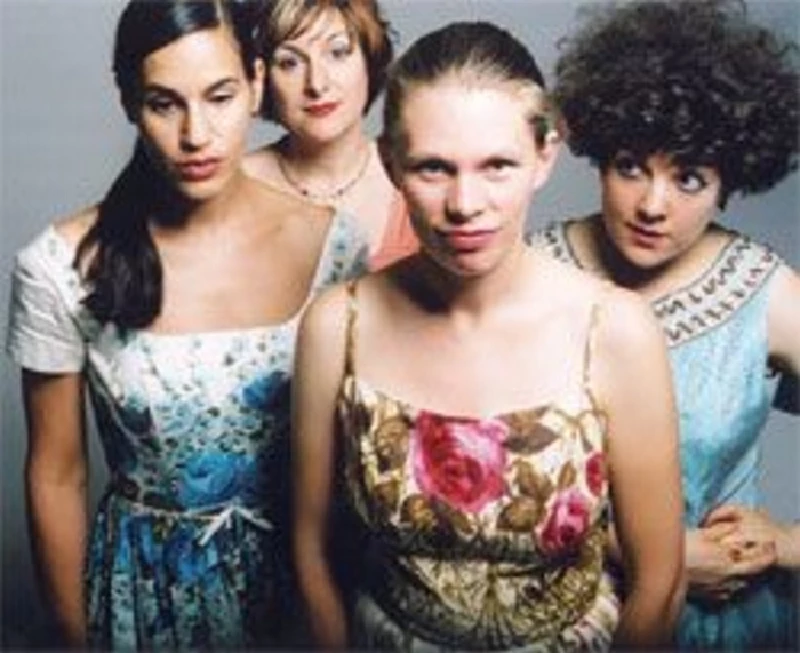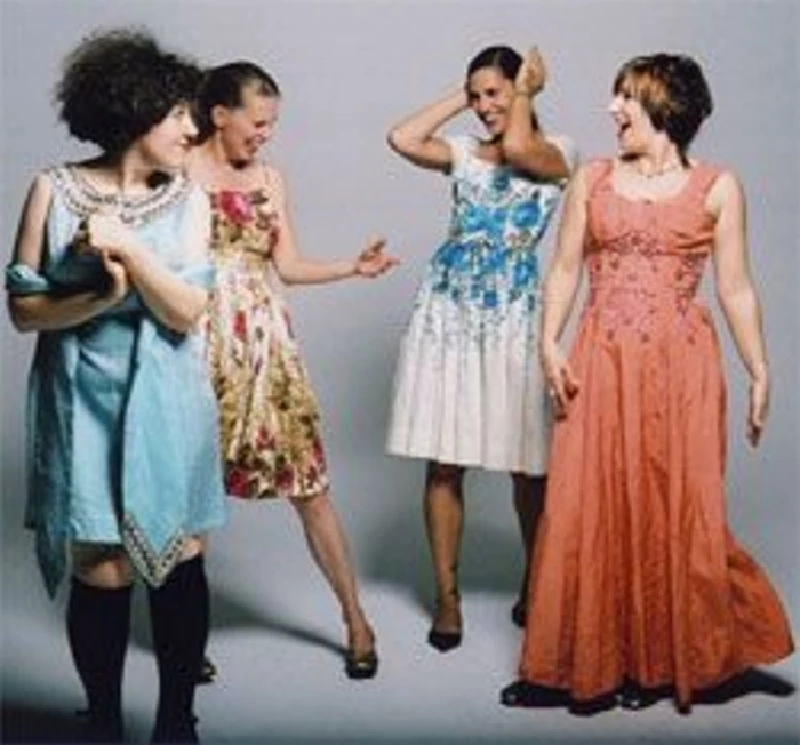 Visitor Comments:-
475

Posted By: scott, chattanooga, tn u.s.a. on 29 Sep 2011
hiyas! silly question, but how would one go about getting in contact with (just to say hi), or get more/current information on, the a-lines? i've recently discovered the band via pandora, and love them. i was able to locate and purchase a cd on ebay, but that's all i've been able to find. thanks in advance from the states.
---
Pennyblackmusic Regular Contributors
---