---
Ash
-

Orpheus
published: 11 / 4 / 2004
---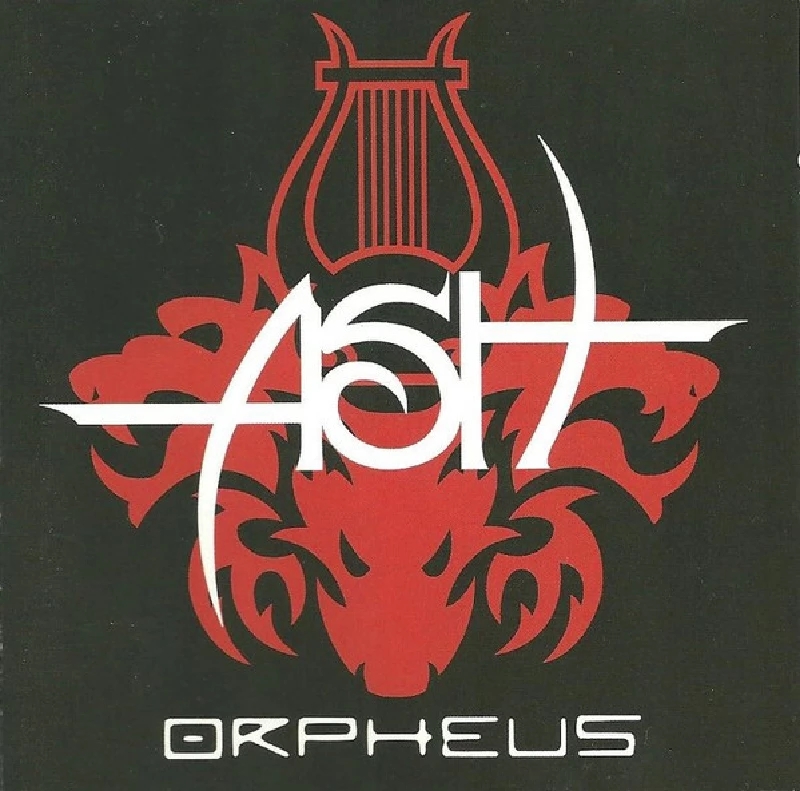 intro
Storming new single from Ash, which proves to be the latest in the long line of their "summer pop-rock" songs
Ah, Ash, hello again. We go way back. I bought '1977' the day it came out on cassette when I was still too young to be able to afford CD albums. That cassette has long since worn out, but '1977' is still a favourite of mine. Very few albums can top the summer pop-rock sound that defined the mid 90's for me. Every single song on that album is a stormer, from the rocks outs of 'Lose Control' and 'I'd Give You Everything' to the gorgeous 'Gone The Dream' and '"Lost In You'. That's not to mention the stream of chart-busting singles that it produced. Sadly, Ash have never quite re-captured the magic they created on that album. That's not to say they've got much worse, indeed songs like 'Low Ebb' and 'Folk Song' from 'Nu-Clear Sounds', 'Walking Barefoot' from 'Free All Angels', and 'Where Is Our Love Going' from the 'A Life Less Ordinary' single show that Ash can't help but churn out good songs. But, the consistent quality found on their debut has been lacking ever since. The same problem affects the new album. It's very good, but hasn't quite got the energy of 1977, and I can't put my finger on the reasons why not. But this single is still a stormer, and is Ash at their best. One of the most relentless summer-good times melodies in their catalogue (and there are quite a few to contend with), it is the sort of song I can play over and over again, and then stick on to a mixtape. Should be number one for weeks and weeks and weeks. Oh, if only….
Track Listing:-
1
Orpheus
2
Everybody's Happy Nowadays
3
Tinsel Town
Band Links:-
http://www.ash-official.com/
http://www.facebook.com/ash
http://twitter.com/ashofficial
Label Links:-
http://www.infectiousmusicuk.com/
https://www.facebook.com/infectiousmusicuk
https://twitter.com/Infectious_uk
https://www.youtube.com/user/infectiousmusicuk
https://vimeo.com/infectiousmusic
interviews
---
Interview (2004)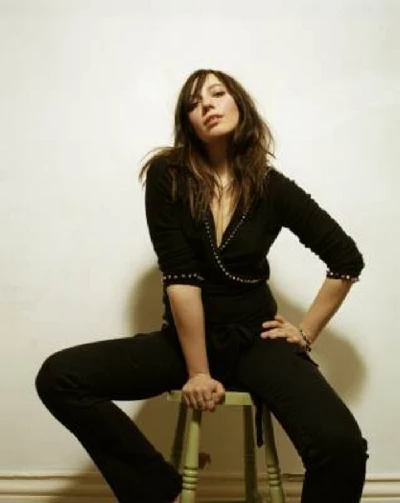 Ash guitarist Charlotte Hatherley has just released her first solo album, 'Grey Will Fade'. She chats to John Clarkson about her plans to promote it amidst Ash's own busy schedule of promoting and touring commitments.
Interview (2002)
photography
---
Photoscapes (2018)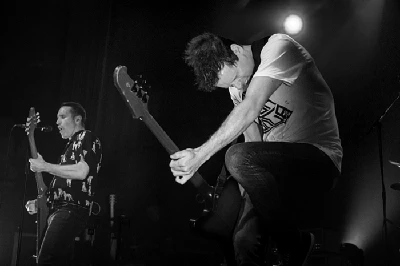 Andrew Twambley photographs Northern Irish alternative rock trio Ash on a recent tour at the Ritz in Manchester.
Pennyblackmusic Regular Contributors
---