---
published: 12 / 3 / 2004
---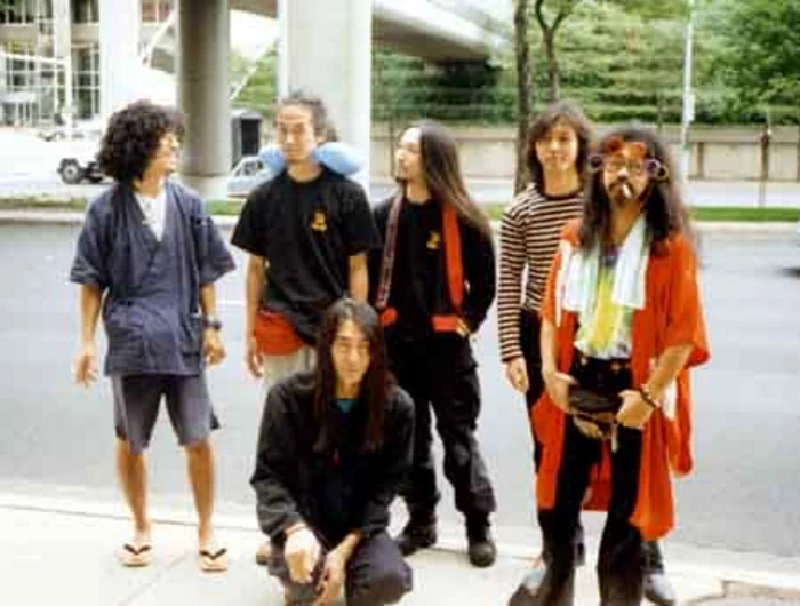 intro
After four years away, Japanese experimentalists Ghost recently returned with their seventh album, 'Hypnotic Underworld', which many critics say is their best work yet. Andrew Carver looks back over and examines their extraordinary career
The cover of Ghost's self-titled debut (on Japan's widely respected PSF label)offered a very accurate representation of its  contents — a quartet of Japanesemusicians — ragamuffin hippies on a hillside. An abandoned building serving astheir backdrop looking both modern and feudal (a former hydroelectric station,apparently). Two of the men sporting wide-brimmed felt hats and hair down to their pectorals, the chap in the front gazing out even sporting a paisley shirt. The music began with a mild distant drone, a sudden burst of chorused screams, then a fade to fingerpicked acoustic guitar, hand drums and flute ... a voice faintly whispers "Well..." — 'Sun Is Tangging' is the song's name,  a dark psychedelic folk excursion of the highest order, as were its successors. Masaki Batoh — he of the paisley shirt — was undoubtedly the ringleader of this quartet (rounded out by Mu Krsna, their lady percussionist and whisperer,flautist Taishi Takizawa and bass guitarist Kohji Nishino). Apart from the pleasures of Batoh's vocals veering from pleasantly deep and sleepy (also somewhat impenetrable due to his heavy accent) to slightly cracked, the band also conjured a deep sense of otherness by their use of non-musical effects. The faint burble of water, crying birds, and monkish droning on 'Moungod Te Deum',the heavy percussion suggestive of the echoing slam of the door in some hidden temple ... the howling winds of 'Moungod Asleep' suggest some barren,spectre-haunted plain. Thus, despite its unassuming, folky core, there is also a highly attuned cinematic sense to the music. The second track 'Guru In The Echo' demonstrates the group's excellent sense of pacing— it's a more vigorous effort  than 'Sun Is Tangging', with the feedback squeal of some stringed instrument launching the tune and militaristic percussion . Another vital track was 'I've Been Flying'. Batoh's voice and an acoustic guitar are complemented by the clean, echoing droplets of Michio Kurihara's electric guitar — the guest on a single track, he would become a far more important force in the band on later albums. The successor to that album 'Second Time Around' was widely regarded as their best effort. Thanks to improved drumming from Iwao Yamazaki and the addition of harpist and lutist Kazuo Ogino, the music has a fuller delivery, though it maintains the primarily acoustic feel of the debut. As a whole the album is a cohesive reflection of the band's interest in spiritual matters. The simple acoustic guitar riff and flute warbles of 'Forthcoming from The Inside' expands into a declamatory tale of a past era of supernatural contact.'Higher Order' tells a similar story, set to what music in the style of a medieval English tune. Listeners who struggled through Batoh's accent will probably be bemused by the printed lyrics, which don't make things much clearer. One can guess what Batoh means by "Meadow looks tufty and dapple. Colour of joy day to day" in 'Orange Sun' — other songs have a more obscure relationship with the English language. That only goes to show, however, that the language barrier is a permeable thing,even when one can't understand what's being said (which is most of the time), the contemplative underpinning comes through. 'Temple Stone' presents "experimental performances" of seven songs from the first two albums and three new tunes (if that's an accurate description of traditional tune 'Blood Red River').  The songs aren't, for the most part, hugely different in feel from their earlier versions, though they do seem to be heavier on the wind instruments with Takizawa's flute, in particular, floating over the other instruments. The addition of Kazuo Ogino's piano greatly improves the reworking of 'Moungod Asleep'. The album doesn't have any crowd noise (whether they even performed in front of an audience is not revealed), but the songs do have an impetuous, first-take quality. 'Freedom', one of the new songs, starts off as a gently flowing number, then adds hurdy gurdy, some rough cello playing and some even rougher "harmony". A rambunctious if not exactly note-perfect delivery. The caterwauling intro of 'Rakshu' certainly differs from the song on 'Ghost'; it also adds some occasionally freeform piano, strips away the acoustic guitar and puts Batoh's vocals at the bottom of a well. After that, they moved onto 'Lamarabirabi'.  Though there self-titled debut set the stage for the band, most of their Western audience would have to wait seven years to hear Ghost's sensational debut album. Outside of Japan, Ghost's career really begins in 1996, with the release of 'Lamarabirabi' on Drag City  — their fourth and current album at the time. Though it is probably their least captivating effort, that is not much criticism. It opens with 'Mastillah' — a surge of bells, a winding drone, metallic, chiming percussion, flute and a woman's voice chanting indecipherable homilies deep in the mix — then segues into the driving 'Rabirabi', more chanting, though it's a bit closer to a football cheer this time, and some serious guitar feedback and general wigging out.. Demonstrating their usual impeccable pacing, the band alternates delicate tracks like the lullaby of 'Into The Alley',  the marvelously titled and ludicrously jaunty 'Who Found A Lost Rose In The Warship?' and theremin instrumental 'My Hump Is A Shell' with heavier tunes like the rocky Marrakech, the motorcycle folk of 'Mex Square Blue' or groovy grunt of 'Bad Bone'. In addition to being the band's introduction the Western world, it was also the introduction of Kurihara as a full-time member. Kurihara had his own noteworthy career in the Japanese psychedelic underground. Most notably, his guitar had been heard on the heavy drug rock of White Heaven's 'Out' (1991). Although it's occasionally turgid, the album is given character by You Ishihara's tortured, slurred vocals and Kurihara's guitar work which is heavily inspired by the clean tone and stinging vibrato of Quicksilver Messenger Service's John Cippolina. (Also of note, 'Out' was produced by Ghost's Takizawa.) It was very well-received by the alternative music press, and Drag City then released the band's first three albums —  originally released in 1990, 92 and 94 — in rapid succession as DC127, DC128 and DC128 in 1997. (Around this time, Batoh also released at least two albums as a solo artist, collected on the Now Sound label  as 'Collected Works, 1995-1996'. Batoh, Kurihara and a few other Ghost associates have also appeared as members of Cosmic Invention on 'Help Your Satori Mind', a mixed bag of psych rock on the Now Sound label. It's recording date and release seem uncertain). Following 'Lamirabirabi', the group offered an even better synthesis of the English dark folk, Asian psychedelia and traditional music and Kurihara's West Coast guitar psych with 'Snuffbox Immanence'. In the former album they seemed to switch styles from song to song; on 'Snuffbox' the influences are blended more effectively in each song. The album begins in a laidback mood with the folky acoustic 'Regenesis'. Batoh's gentle croon and Kurihara's synapse singing guitar transform the Rolling Stones' 'Live With Me'. The band also included three songs sung in Japanese; 'Soma' is the first, with Kaziuo Ogino once again proving his worth as a multi-instrumentalist. His organ and harpsichord acting as a chorus behind Batoh's voice and banjo.'Daggma' is an instrumental, dominated by vibes and vibra, with some cello appearing after the intro; the song has a very plaintive feel, the ideal soundtrack for looking out the window on a rainy day. The title track showcases some heavily tremeloed guitar before moving into a heavier, more psychedelic direction, not unlike mid-period F/i or Vocokesh, with Kurihara's lysergic leads echoing behind a steady, distorted two-chord progression. The brief 'Obit 1961' moves back into trad folk territory and segues into the similar sounding instrumental 'Tempera Tune'; lute and woodwinds and some unobtrusive cello — it's all a bit Christopher Dowland. 'Fukeiga' begins with some mournful trumpet, which sets the tome for the sunset folk song that follows — one that would fit right in with David Crosby's 'If I Could Only Remember My Name'. It features another fine Kurihara solo. 'Sad Shakers' starts in a folky mood as well, but at the four minute mark the sprightly flute runs into crashing waves of guitar distortion and some muscular cello. Acoustic guitar strumming, free-spirited piano and a keening guitar provide the instrumental backing for the band's final song, the last of three sung in Japanese, and the album ends on a low-key mood. 'Tune In, Turn On Free Tibet!' is a companion piece to 'Snuffbox Immanence'; the songs on the two albums were recorded in Tokyo in 1998 and released around the same time in 1999. The first song 'We Insist' is actually a declaration of intent. A heavily distorted voice — distorted to protect the identity of the speaker, perhaps —makes a statement before swinging into the band's purposeful psychedelic folk. As the title says, Ghost's sixth album is expressly in defence of Tibetan independence (the liner notes note the co-operation of the Liaison Office of His Holiness The Dalai Lama), and includes songs like 'Lhasa, Lhasa' (very much in the West Cost psychedelic mode)and 'Change The World' (with a predictably exhortatory chorus). The title track is one of Ghost's most freeform tunes, with an everything but the kitchen sink approach to instrumentation. Though there's obviously a basic them at work, it's obscured by overlapping parts ... at least for the patience-testing first nine minutes or so; then it turns into a very heavy tune with lots of martial drumming and a crashing guitar riff and the same distorted voice.  There's another switch to the band's electric psychedelic folk after five minutes or so, then a snippet of woodwind warmup in the studio, there's a few more minutes of drone (Batoh's hurdy gurdy, perhaps?) ... then there's some extended electronic noise, finally given substance around the 28-minute mark by some more marching drums and Kurihara's distinctive guitar leads somewhere off in the distance. As allegories for freeing Tibet, it's a tad obscure, but there are few interesting sonic nuggets in the 34-minute piece. The band also pays tribute to one of their key influences with a cover of the Pearls Before Swine song 'Images of April'. After that, things were quiet on the Ghost train for four years, apart from Batoh, Kurihara and Ogino providing some musical backing for former Galaxie 500ers Damon and Naomi on the predictably titled 'Damon and Naomi with Ghost' in 2000 (released on Sub Pop). Kurihara also guest on D&N's live tour album and DVD. While Ghost was absent from the studio Acid Mothers Temple and the Melting Paraiso launched themselves to the head of the Japanese psych-rock crowd.Although there was no expectation the band would be heard from again, Ghost had apparently not given up. In 2004 they released 'Hypnotic Underworld'. It's been acclaimed as their best yet, trumping 'Snuffbox Immancece' as it beat out'Second Time Around'. The album definitely has a grand, cinematic sound to it. The  metallic whines and whistles in the album reminded me immediately of the similar sounds made by the Green Destiny sword in Ang Lee's 'Crouching Tiger, Hidden Dragon'. Although the band's technical skills were already considerable, the addition of Takuyuki Moriya on bass and Junzo Tateiwa on percussion provide a leap ahead in Ghost's musical skills. That leap is immediately evident on the four part title track (subdivided into 'God Took a Picture of His Illness On the Ground' ; 'Escaped and Lost Down in Media'; 'Aramaic Barbarous Down"' and 'Leave the World!'), where the duo exhibit a feel that would put venerable jazz players to shame, Moriya's stately contrabass providing direction to Tateiwa's evocative clatter and a returned Taishi Takizawa's sinuous saxophone. Things become a little more conventionally cohesive in the second movement where Moriya switches to a simpler electric bass riff which Ogino and Kurihara solo on piano and guitar over.  The third section is a complete switch, an electric keyboard riff and a stomping, grandiose guitar riff suddenly gives way to an ethereal chorus; twenty minutes in, Batoh finally makes his vocal entance. A few crunchy guitar stabs, and there's a sudden leap to the 20 second, rapid-fire percussive fourth movement. After that majestic entrance, 'Hazy Paradise' is a return to the Ghost of old,though there's something slightly poppier  about the sound; Moriya and Tateiwa providing a drive and cohesion not always in evidence on earlier albums (the tune itself is a cover of Dutch psychers Earth & Fire). The production, never a weak point on any Ghost album (not even the live 'Temple Stone'), has even greater clarity. The downbeat Kiseichukan Nite's tabla, whistle, harp and spoken word lyrics chill things out (although by this time one might be getting tired of precipitation on record). 'Piper',as the title might suggest, starts with some appropriate wind instrument, but then quickly switches gears to a Soundtrack of Our Lives-styleretro guitar rock'n'roll. For the verses it slows things down, returning in the choruses to up-tempo psyche-rock. The instrumental 'Ganagmanag' demonstrates again Moriya and Tateiwa's skills as a rhythm section. Electric guitar buzzes back and forth in the background, Tachiwa flutters out a melody line on flute. At the conclusion there's a sudden shift to some chase-theme piano and tabla. The next song 'Feed' has a dreamier feel  to it, with some shoegazing guitar in the choruses; Batoh slowly racking up the emotional intensity of his vocal performance as the song progresses. Quick piping, synth warbles and bouzouki over a fairly simply chord progression make 'Holy High'  a more up-tempo effort (tin whistle adds a bit of Irish jig). The band bows out again on a medley of one of their own songs and a version of Syd Barrett's 'Dominoes' (originally on his "Barrett" album), different in sound but much the same in mood (unlike their Stones cover on 'Snuffbook Immanence' which was neither). The tune it's paired with 'Celebration for the Gray Days' is an organ driven song with a vocal that lances upward through it. Cello and bells complete the air of funereal ecstacy. Doom rock guitar also thunders in the mix.As this song swiftly fades out, there's no doubt that Ghost has returned in force.
Picture Gallery:-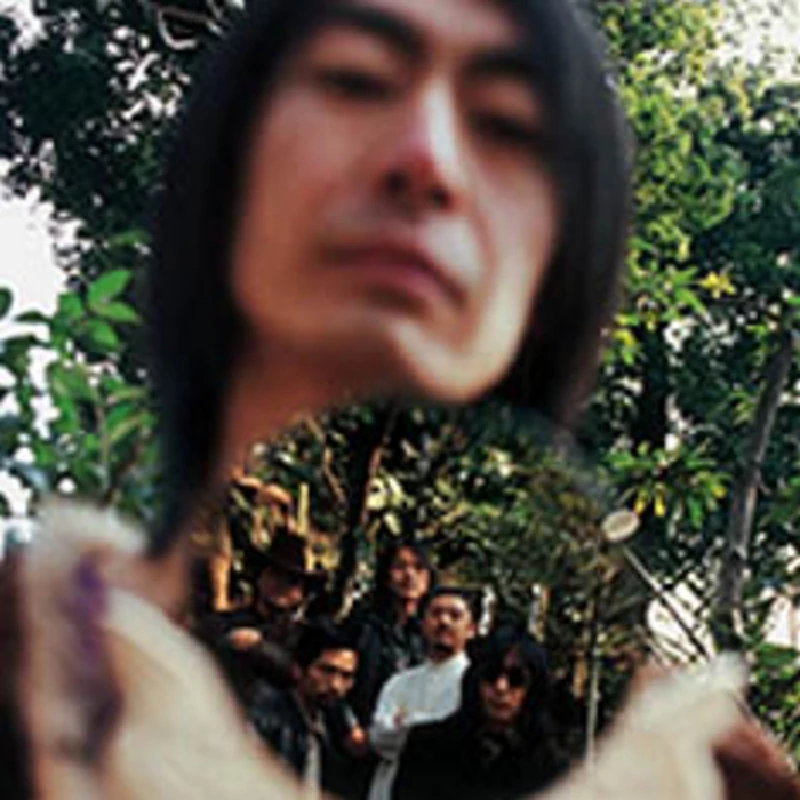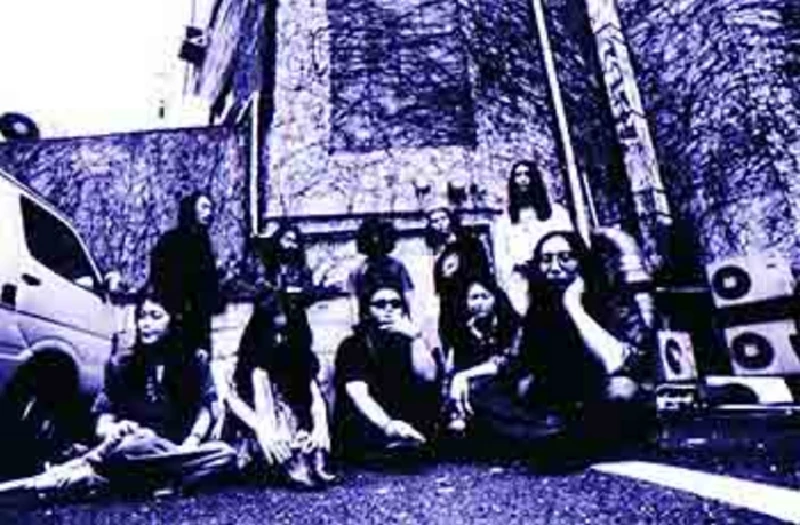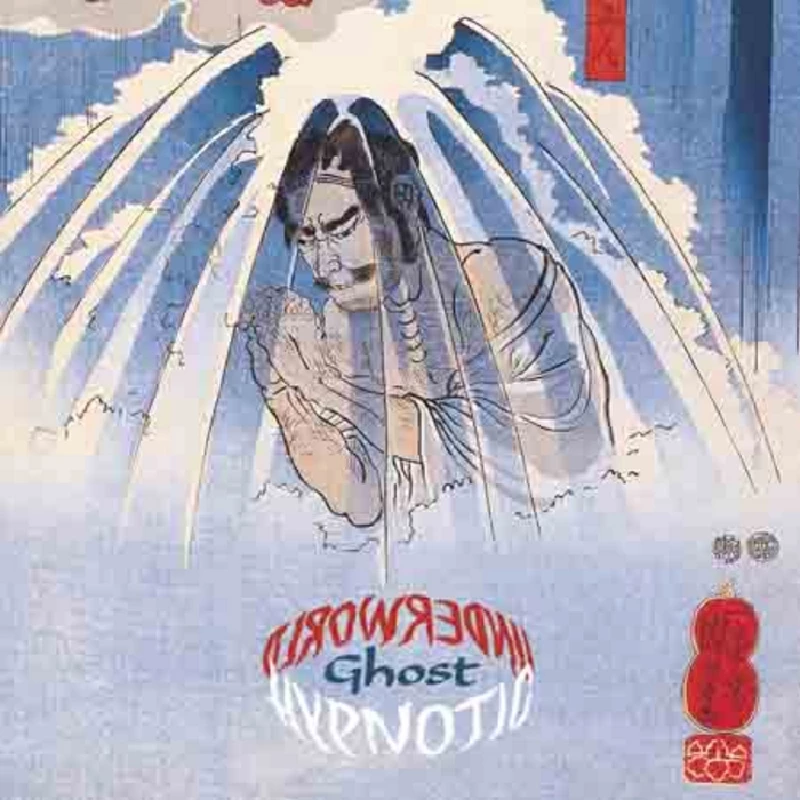 live reviews
---
93 Feet East, London, 21/5/2007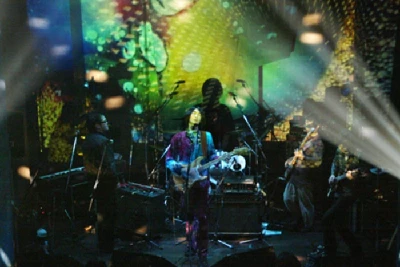 Over in Britain to promote their ninth album 'In Stormy Nights', Daniel Cressey watches durable Japanese group Ghost perform a hypnotic set of swirling psychedelic rock
related articles
---
Mark Brend: Interview (2019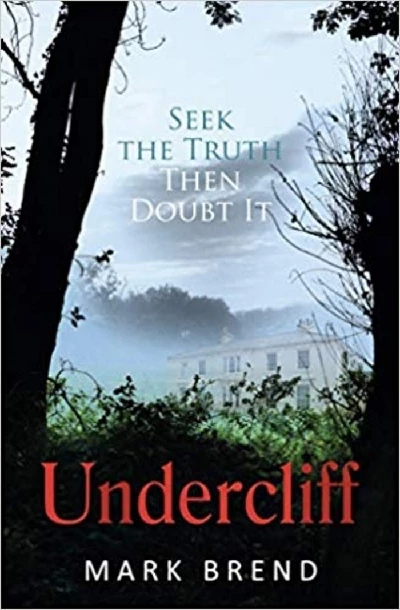 John Clarkson talks to music writer and Palace of Light, Farina and Ghostwriter guitarist Mark Brend about his debut novel 'Undercliff'.
Pennyblackmusic Regular Contributors
---