---
MC5
-

The Venue, Edinburgh, 9/6/2003
published: 12 / 6 / 2003
---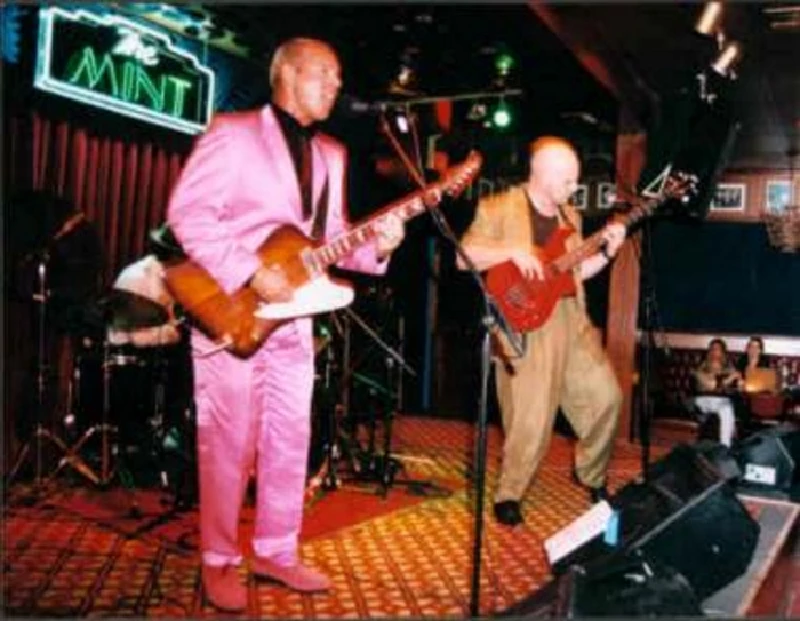 intro
John Clarkson has never been an admirer of Wayne Kramer or MC%, but comes away a converted fan, after catching his first ever Scottish show at the Edinburgh Venue
I have never quite got the MC5. Those long, seemingly endless rants into freeform jazz leave me cold. Their politics-the links with the ultra left White Panther movement, and their often quoted mission statement "to assault the culture by any means possible, including rock 'n' roll, dope and fucking in the streets"- even within their time frame of the late 60's have always struck me as particulary adolescent and naive. Listening to 'Kick Out the Jams' on the morning before Wayne Kramer's first ever Scottish gig, I ask myself once again why, never having been a fan, I have bothered to buy myself a ticket for tonight's show. I don't really know. Maybe, like many of the other 100 or so 30, 40 and 50-somethings who congregate together later that evening in an only half-capacity Edinburgh Venue, it is simply to catch a glimpse of a legend. Maybe also it is to try to see if there is something in all the hype and controversy that has surrounded the band that I have somehow missed, and maybe as well , if Kramer gives a dud performance, I can prove at least to myself that there never was anything in the MC5 myth anyway. Perhaps also it is a combination of all three. The years, since the MC5 broke up after a final concert on New Year's Day in 1972, have not been kind to Kramer. He was busted for cocaine dealing in the mid 1970's and spent two and a half years in jail. The 80's were a fallow period, in which he made no musical recordings, and in the early 90's he suffered the twin loss of two of his former band mates to heart attacks. Vocalist Rob Tyner died at the age of 46 in 1991, while Kramer's fellow guitarist, Fred "Sonic" Smith, passed away aged 45 three years later in 1994. It has really been only over the course of the last decade that Kramer has begun to make a comeback. There have been a string of modestly-successful solo albums, including his latest one, 'Adult World ', which he is here to promote tonight. At Christmas time as well he got back together with the other two surviving members of MC5, bassist Michael Davis and drummer Dennis Thompson, to play two highly-acclaimed London shows. Kramer will be in his mid 50's now, but looks older. Any even remote resemblance to the shaggy -headed, striking-looking youth of band photos of 30 odd years ago is long gone. His cheeks are sullen and sallow, and what remains of his once black hair has been cut short and dyed blonde. He walks in a stiff gait, rather like a cowboy who has been thrown out of his saddle by his horse too many times. Yellow, darkened glasses show that he has problems with light and his eyes.The turned-up-at-the bottoms, oversized jeans that he is wearing make him look short and shrunken. "I've got nothing against teenagers" he tells the audience with a Michigan purr, introducing the super-sleazy title track from his album, near the start of his 100 minute set. "I used to be a teenager myself once." "Yeah ! Right !" quips one wag in the audience. "I am into more adult things though now" he leers. And indeed this is a very adult, and for me a surprisingly moving and convincing show. There is nothing more hapless or sad than watching the cliche of another tired old rocker blundering his way through his back catalogue, desperately trying to rekindle the passions of his misspent youth, but Kramer, to his eternal credit, never goes down this course. The bulk of his set consists of songs from 'Adult World', and his other solo albums, 'Citizen Wayne', The Hard Stuff' and 'Dangerous Madness', none of which I and presumably much of the rest of the audience know. They are very good too. The majority of these tunes are exuberant and straightfoward high-velocity punk rock numbers. Kramer balances these out perfectly by also throwing into the set four or five spoken word pieces, around which his band, a bassist, a keyboardist and a drummer,enthusiastically experiment with distortion and feedback. He has lost none of his interest in politics and social justice. The Bush administration gets a bashing, but the blustering ego and hedonism of his glory years have been replaced by a grander sense of compassion, and a wry acceptance that there are some things that he can't change. On 'Something Broken in the Promised Land' he mournfully shakes his head at the fact that "the kids down the street are playing with machine guns", while on the chilling 'Bomb Day in Paris' he casts a scornful eye over world foreign affairs and both the United States and the Middle East's international policies. On 'Dead Movie Stars', one of the spoken world pieces, he talks with genuine distress of a wannabe Hollywood actress murdered, and thrown afterwards into a dumpster. There are, however, lighter moments too. "Back When Dogs Could Talk' finds him poking fun at some of the wilder exploits of the MC5, while on 'Great Big Amp' he ridicules himself for, after all these years, still wanting to make as much noise as possible. This most energetic, but at the same time thoughtful of shows is closed finally with three MC5 numbers, 'Rambling Rose', 'Kick Out the Jams' and 'Rocket Reducer No.62', but even these, stripped away of the pretentious jazz noodlings of their original versions, like the rest of the material on display tonight, sound raw ,but remarkably fresh. By the time of 'Rocket Reducer' with it chorus of "Rama La Fa Fa"-"the most profound statement ever in rock 'n' roll" Kramer jokes-he has the whole audience singing and dancing along. The gig finishes with an obviously moved Kramer being met with deserved wild and rapturous applause. It is only hours later, after I have got home, that I realise none of my questions and concerns about the MC5 have been answered. It scarcely matters anymore. Wayne Kramer has grown up and moved on along with his audience rather than becoming mired in the past, and in the process I have become at last a fan.
Picture Gallery:-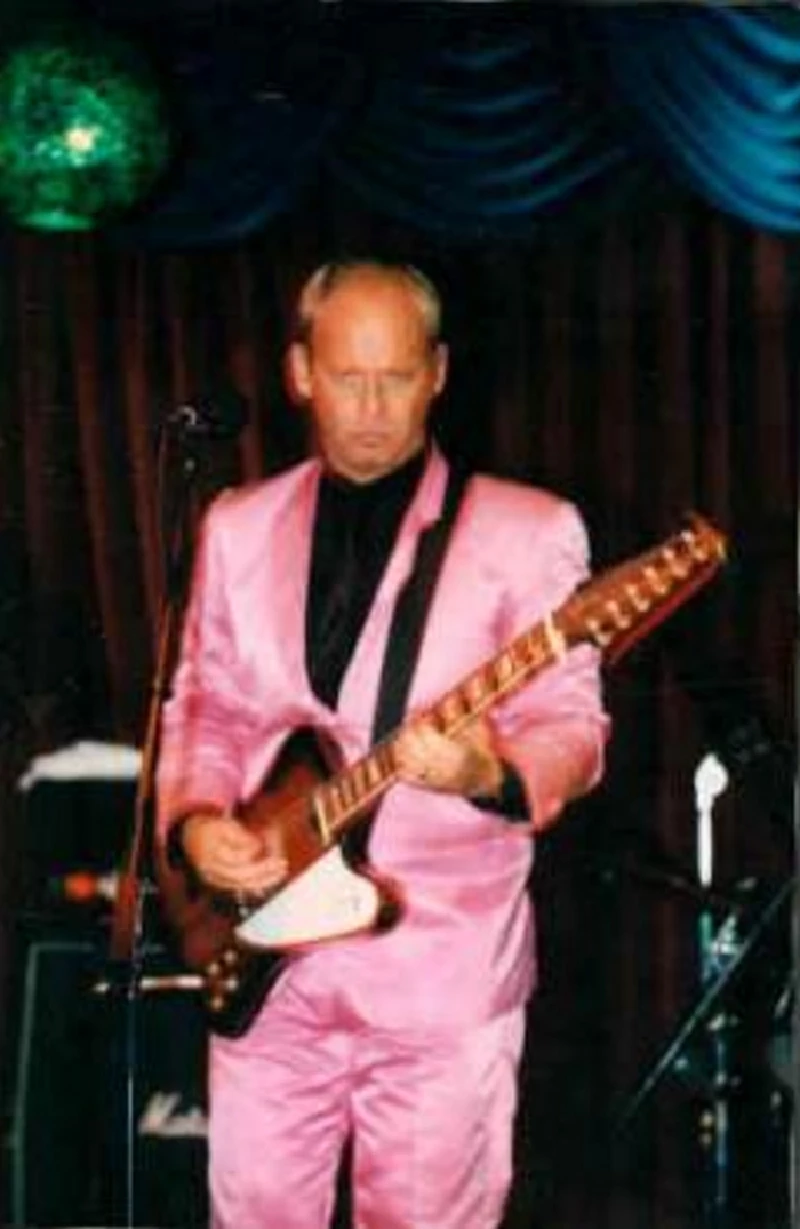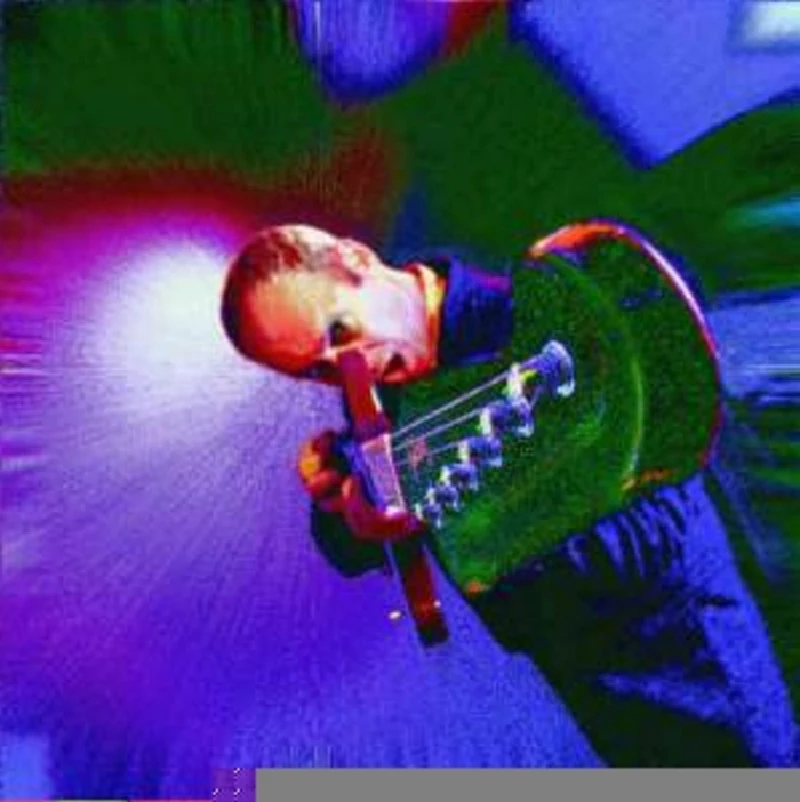 related articles
---
MC50: Live Review (2018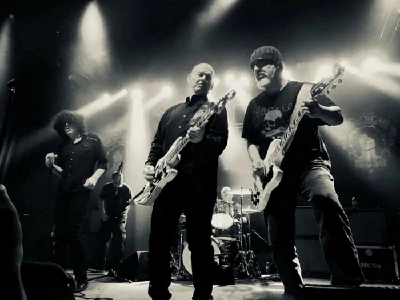 Chris O'Toole at the Shepherd's Bush Empire finds founding member Wayne Kramer's supergroup playing superb tribute to the MC5's classic 1968 debut album 'Kick out the Jams' fifty years after it was released.
John Sinclair: Interview (2014)
Pennyblackmusic Regular Contributors
---