---
published: 26 / 9 / 2002
---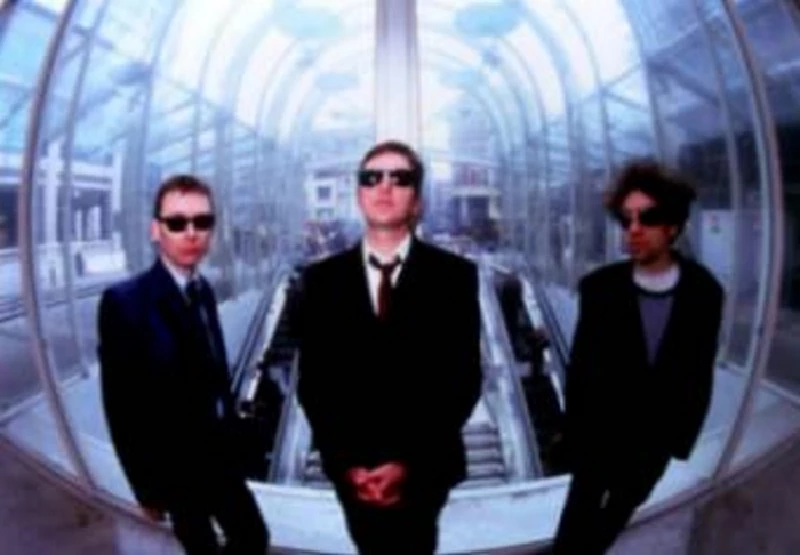 intro
In the second part of our two part Jesus and Mary Chain interview, voclaist and singer Jim Reid talks to Olga Sladeckova about the group's history from '91 until its break-up in '98
One of the most important steps that the Jesus and Mary Chain took in their career was to buy their own recording studio in 1991. The Drugstore, as they self-consciously named it, was situated in the Elephant & Castle in South London, just across the road from a police station. "We kept thinking that we were spending too much money on making records and didn't really use a producer" explains Jim. "So we thought of getting our own studio. It would make the recording process much easier, because it felt like our own place." "The records got better technically there. Recording in another people's studio is like living in somebody else's house. You don't feel relaxed. The Drugstore was like an extension of our house." "Sometimes we would go in there with the idea of making a record, and nothing would get done.We used to go there and get drunk for months, and then realise that we were supposed to be making records" he adds, laughing.. Once the studio was set up and fully equipped the band, pleased and excited about their new "home", got down to work on their next album 'Honey's Dead'. "The record was done very quickly and we were all very happy with it" Jim says. "We thought that would be the formula, but by the time we did 'Stoned & Dethroned' that was just like a bunch of drunks getting together." Ben: "The Drugstore was definitely a better place to record instead of hiring someone else's studio. The atmosphere was much more relaxed. When you make a record you want to be comfortable to mess around with ideas, no matter how stupid or terrible they might sound, and it was a lot easier to do this in our own place with our own engineer." "The down side was that with no clock ticking we probably worked a lot more slowly than we should have. Especially towards the end we'd go in, set up our gear, fiddle around for an hour and then adjourn to the pub." 'Honey's Dead' came out in March 1992. Its main themes were sex, drugs and death. Jim, on 'Reverence', the first track, and William, on 'Frequency', the last track, both sang about wanting to die, the former 'just like Jesus Christ', and the latter 'just like JFK'. Despite 'Reverence' being a hit single, the group was banned from Top of the Pops and from receiving airplay on Radio 1 as a result. An endless string of gigs, to celebrate the release of the album, followed throughout the rest of1992. This began with the British Rollercoaster tour, upon which the Mary Chain were supported by My Bloody Valentine, Dinosaur Jr and Blur. It continued with the European Lollapalooza package tour, which also featured the Red Hot Chili Peppers, Ice Cube, Lush, Pearl Jam and Ministry, and closed with the second part of Rollercoaster tour, upon which the band were supported by Spiritualized and Curve (Curve's drummer, Monti, appeared on 'Honey's Dead'). "We booked Lollapalooza thinking that it was a good idea." says Jim regretfully. "We also thought Lollapalooza seemed to be doing well in America so maybe we could do, if not the same thing, something similar in Britain with the Rollercoaster tour. We just chose bands that we liked. The only band that everybody criticised us for was Blur. Every single person said "This is a great tour but why did you choose Blur? You should have got another band." I liked them though and what I heard about them and I thought they seemed decent guys." The Mary Chain realized very soon after its beginning that the Lollapalooza tour was not a good idea.. "That was the worst experience of our lives." said William to Melody Maker in 1994. "We had to play something like 40 dates over two months or something. By the second gig, we realized we'd made a mistake, and we had another thirty-something gigs to play to thousands of Beavises and Buttheads. We got fucking drunk out of our heads every day, just trying to forget it. But you can't. We just shouldn't have been there. That fucked us up for a long time. It fucked up our thought processes." These three exhausting tours kept the band so busy that they had little time to work on new material. There were enough songs, however, already to release 'The Sound of Speed', a second compilation of singles and B-sides in 1993. The record includes cover versions of the Temptations' 'My Girl' and Leonard Cohen's 'Tower of Song',and an acoustic version of 'Teenage Lust', one of the songs from 'Honey's Dead'. 'Stoned & Dethroned', the group's fifth album, followed in 1994, and was originally planned as an acoustic album. "We talked for years about making an acoustic record" says Jim. "But then when we were in a recording studio we found we couldn't. We couldn't do enough interesting things with acoustic guitars to make an album. So we thought we would make things more loose, and added acoustic guitars together with electric guitars, and then totally stripped everything down to basics." The band brought in two special guest musicians for the recording. Shane McGowan, the former Pogues front man, appeared on one track, 'God Help'. Many people mistakenly think that Jim sings that song. "There are 2 versions of that" Jim reveals. "On one of them Shane sang like Shane and we were like "Wait a minute! You have to listen to what is in that song. You wouldn't sing that song so powerfully." And so we recorded a second version upon which Shane sang much more calmly. That version then appeared on the album." The other guest musician appearing on the album was Hope Sandoval, the frontwoman with Mazzy Star, who supported the Mary Chain on their 1994 tour, and who was dating William at the time. "We asked Hope if she would like to sing on one of the Mary Chain's records and she agreed. Years passed until suddenly William had a song for her which was 'Sometimes Always.' " "The original idea was to get Lee Hazelwood(best known for singing with Nancy Sinatra and writing most of her songs-Ed) to sing in a duet with her and it nearly happened. We talked to him on the phone and it was going to happen, but it all fall apart at the last minute. We invited him to one of Lollapalooza gigs in 1992 but he couldn't get back stage. He had all the right passes, but some big, mad security guy wouldn't let him in. He thought it was some insult from us, but it wasn't. And suddenly it wasn't happening, so then I stepped into his shoes." 'Stoned & Dethroned' was finally released in August in 1994. Its cover showed a wide open road, and acted as a symbol for the band, which had been so celebrated in the 80's, now asking where it was going next. Jim chose its name. "I thought it described the way that the band was at that time" he explains. "It felt like nobody seemed to be interested in the Mary Chain anymore. We were once up and then were down and were all fucking wasted and fucked up." "Two words would describe that -'Stoned & Dethroned" he concludes. The anger that the band felt at the increasing disrespect that was being shown towards their music was made further clear when William wrote a song 'I Hate Rock n' Roll'. "It appeared on an EP with 4 or 5 tracks on it." Jim recalls. "There was also a compilation of singles 'Mary Chain Hate Rock n' Roll', which was 'I Hate Rock n' Roll' and another 12 songs. It came out only in America." "When William wrote that song, I know what he meant" Jim reflects. "But it's only half of the story. You have to remember that we have got our lives because we were in this band. We have our houses, travelled the world, have seen amazing things. It's all because of rock n' roll music. I love rock n' roll music. You couldn't just say I hate rock n' roll like that. You have to make it more balanced." 'I Hate Rock n' Roll' later appeared as the last track on the final Mary Chain album 'Munki', while one of Jim's compositions, 'I Love Rock n' Roll', acting as a counterbalance, appeared as its the first track. The Mary Chain had gone an incredibly long way since they formed. Throughout there had always been arguments and fights between the two Reid brothers, but by the end their rivalry had become unbearable. In spite of that, they pushed themselves forward and started working on their 6th album 'Munki'. Who could have guessed then that it was going to be the last one? Or could they? "I wasn't sure ,but I thought I definitely couldn't stand it much more" admits Jim. "I thought it would end at the end of the Munki tour because there was such a bad atmosphere." Ben: "Munki ended up being recorded over a long period. We finished 10 tracks and gave them to Blanco/Warners and they liked them so much they dropped us off the label. We then spent about a year without a label, but we still had The Drugstore, so we carried on working on more tunes. It was around then that communication between Jim and William started to break down and apart from the basic backing tracks half the songs on that record were just William in the studio and the other half were me and Jim. Despite that (or maybe because of it, I don't know) I think we ended up with the strongest Mary Chain record that had ever been recorded. I think it sounds good sonically, even after some time now, and the songs are all great." "When we were recording Munki, we were still working together as the Mary Chain " Jim says, " But we were now working together in a different way. It worked well though. I wouldn't go to a studio with an attitude like "Fuck you William!" I would do my stuff and he would do the same with me. There was a real tension, but it kind of worked." Jim and William's older sister Linda Reid (currently in the band Sister Vanilla), came up with the name 'Munki'. "She had a dream" recalls Jim. "I can't remember what it was about ,but it was something to do with a monkey. And then we were going to call it 'Monkey' spelled 'm o n k e y' and then at the last minute she just said: "No, no, no! Spell it 'm o n k i." And we were like: "Why?" She said: "It sounds kind of Japanesy and that's quite cool!" "There should have been a more interesting story to it than that, but there isn't" Jim adds, laughing. Linda Reid also sang on 'Mo Tucker', one of the tracks on 'Munki' , while Hope Sandoval appeared on another of the songs, 'Perfume'. The record came out in June 1998 on Creation Records. The fatal, final moment in the history of the Jesus and Mary Chain came in September of the same year when the band performed at the House of Blues in Los Angeles. The show ended half way through the set when the Reids had a row and William left the stage and the band forever. The rest of the band responsibly finished the scheduled tour in US and Japan (over 20 gigs), weakened without William, and in October 1999 finally officially announced the end of the Jesus & Mary Chain. Ben: "We'd pretty much decided to call it a day after we'd finished touring 'Munki', mainly because Jim and William were just not getting along in the group. As it turned out we split a little sooner than any of us expected." "The band ended just at the right time" Jim insists. "The last couple of years of touring wasn't very enjoyable. It kind of was and wasn't. At the beginning I used to hate standing on a stage because I felt like I couldn't sing properly. It seemed that everything that I did ended up in disaster. I used to feel it was like torture. Towards the end it was the opposite. On the stage I was so relaxed and then off stage I was like "Oh, this is just too much trouble." The gigs at the end were great. I have to say I really loved to be on a stage with the Mary Chain but those tour buses ride they were fucking hell! Imagine being stuck on a tour bus with a bunch of people that detest each other. All these arguments about everything, everybody is paranoid and it is all fuelled by buzz and drugs. So it ended at the right time. 'Munki' came out and I love that record. If it had ended a year before the record would have not come out." If you have ever paid any attention to the Mary Chain's lyrics, you must have noticed the dark and low feelings that run through a lot of them. Most of them, especially at the beginning, were written by William, but Jim wrote a lot of them latterly as well. "When I wrote lyrics they would normally be about me not feeling very good" admits Jim. "I find I opened up more. A lot of people don't actually listen to lyrics. They listen but they don't hear it. There were a lot of times that I had been standing on the stage singing about being in a completely bad, fucked up state and people would be all excited ,jumping up and down, and I would be thinking 'This is weird. Are you hearing that? Do you know what I'm singing?" and then you think "Oh, fuck it. It's show business." It has been three years since the Jesus and Mary Chain split up. Everybody has moved on now and the musicians are back to making music, although separately. William moved to US to Los Angeles and continues to experiment with music, working under the moniker Lazycome. He has already put out 4 releases (the latest one is 'Finbegin') and is at the moment working with Sister Vanilla, Linda Reid's project, on their new album. Jim and Ben, however, continue to s work together and, with their friends Romi Morri (formerly of the Gun Club) and Nick Sanderson (ex-frontman for Earl Brutus), formed a new band Freeheat. The group released their debut EP 'Retox' in 2002 and have played several gigs in UK, Europe and US. The musicians are hoping to do some more recording soon . Jim and Ben have also collaborated with other bands such as the Parkinsons ('Long Way To Nowhere') and Tompaulin ("Give Me A Riot In The Summertime") as producers. Jim also appeared on the latest Primal Scream album 'Evil Heat', singing lead vocals on one track 'Detroit', and has performed with them as a special guest at two of their shows in July, one at the Shepherd's Bush Empire in London, and the other at a festival in Belgium. With all its ex-members keeping busy, does Jim miss being in the Mary Chain ? "Not at all." he says firmly. "It wasn't pleasant at the end…. Also I get on with my brother now and I know that if we were back in a band we would hate each other within a week." "I do miss travelling the world the way that I could though ,and under those circumstances it was great." "I don't think I really realized that until the very end" he adds. " I took too much for granted until the the last couple of years." As a final question, I asked Jim which Mary Chain record he likes best and got the obvious answer of 'Munki'. Do not all musicians like their last album the most though ? "It has always been like that with me anyway" Jim confirms. "Every record you make you kind of understand more. It is closer to you. The further from making a record you get the further you forget why you made them. With 'Psychocandy' I just can't remember why we made that record" he says in almost disbelief. "And what the point was. It's so long ago now and I can't remember what was going on..." "Being in a band is weird…" he sums up philosophically. It felt like a dream going back in time and living the Jesus & Mary Chain story all over again. Now we are back in present, leaving the sticky table of the Spread Eagle pub in Camden. One shake of hands, an exchange words 'Thank you' and we split. The dream is over. I'm walking down the street and don't want to turn back, because that is not what the Mary Chain were about. Their music maybe comes from the past but will always belong to the present. That night I put on 'Psychocandy' "I'm going down to the place tonight To see if I can get a taste tonight A taste of something warm and sweet That shivers your bones and rises to your heat" ('Some Candy Talking') It will always be like that with the Jesus & Mary Chain.
Band Links:-
http://www.thejesusandmarychain.co.uk/
https://www.facebook.com/JesusAndMaryChain
http://jamcofficial.tumblr.com/
https://twitter.com/TheMaryChain
http://aprilskies.amniisia.com/
http://en.wikipedia.org/wiki/The_Jesus_and_Mary_Chain
Have a Listen:-
Picture Gallery:-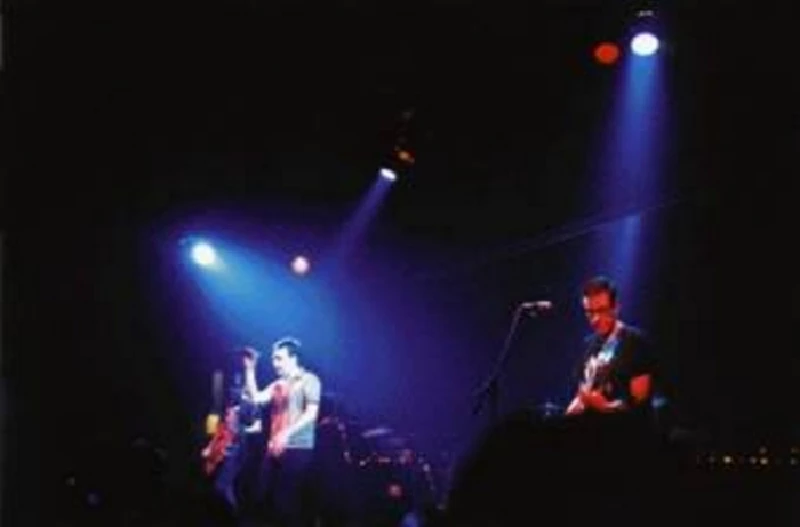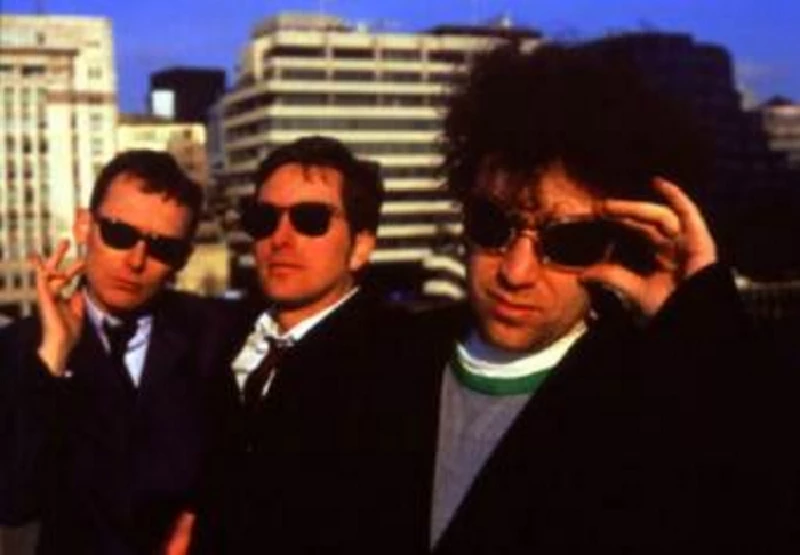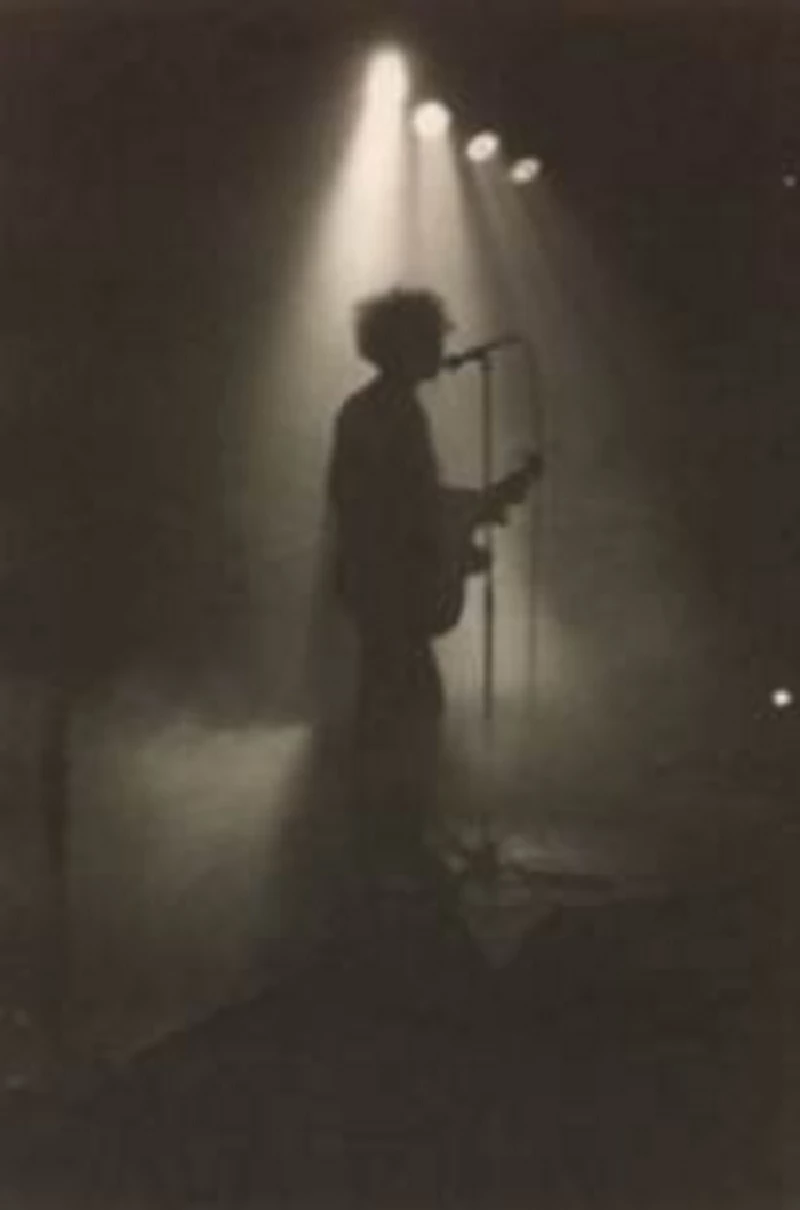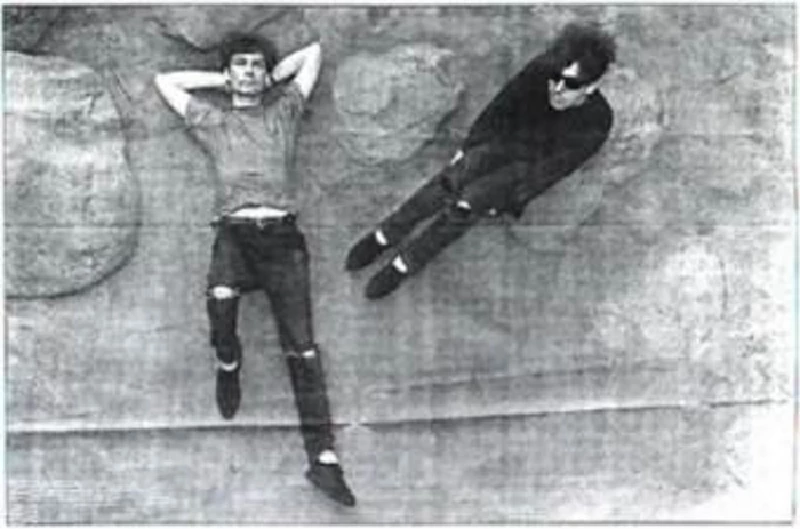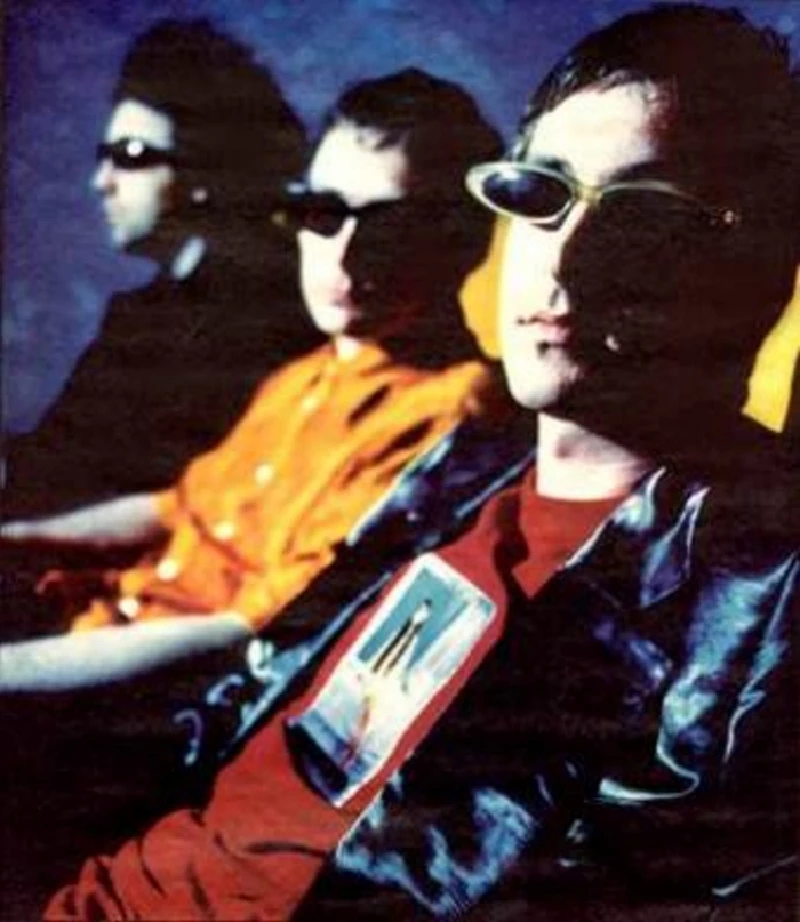 interviews
---
Interview (2004)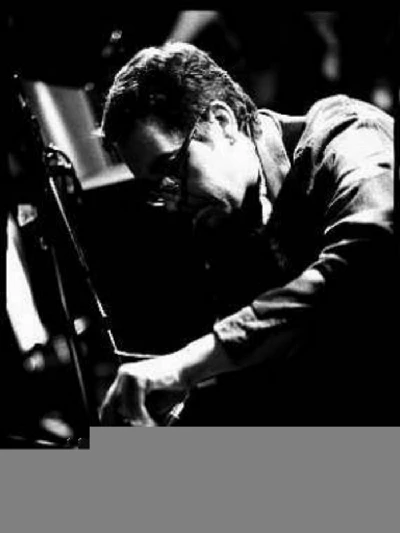 Ben Lurie was the guitarist with both the Jesus and Mary Chain and Freeheat. He chats to Olga Sladeckova about working with both Jim and William Reid, and his recent decision to return to his native Australia after 15 years away
Interview with Jim Reid Part 1 (2002)
live reviews
---
Albert Hall, Manchester, 19/11/2021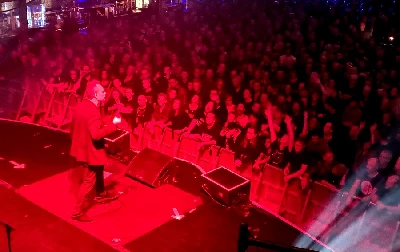 At a concert at the Albert Hall in Manchester featuring classics from their brooding 1987 second album, 'Darklands',' Denzil Watson finds The Jesus and Mary Chain rendering a refreshingly subtle and dynamic range.
O2 Academy, Liverpool, 21/9/2017
Academy, Manchester, 25/3/2017
Rock City, Nottingham, 22/2/2015
Cavern, Exeter, 29/10/2005
12 Bar, London, 19/4/2004
favourite album
---
Stoned and Dethroned (2003)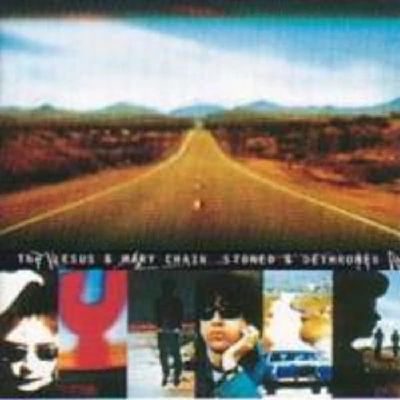 In the latest in our new 'Re :View' series, in which we look back upon albums that we feel deserve re-evaluation, Olga Sladeckova reflects upon the Jesus and Mary Chain's underacknowledged masterpiece, 'Stoned and Dethroned'
Psycho Candy (2002)
features
---
The Jesus and Mary Chain (2010)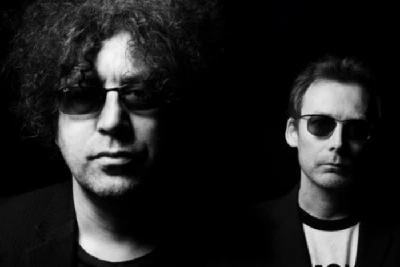 In our 'Soundtrack of Our Lives' column in which our writers describe the personal impact of music in their lives, Anthony Strutt writes of discovering the Jesus and Mary Chain in the mid 1980s
reviews
---
Live at Barrowlands (2015)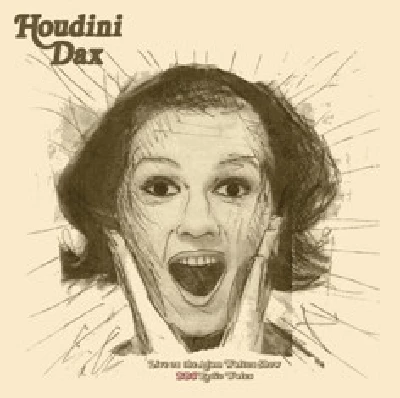 East Kilbride's finest export the Jesus and Mary Chain celebrate the thirtieth anniversary of 'Psychocandy' with an impeccably noisy live album
Pennyblackmusic Regular Contributors
---