---
published: 17 / 12 / 2001
---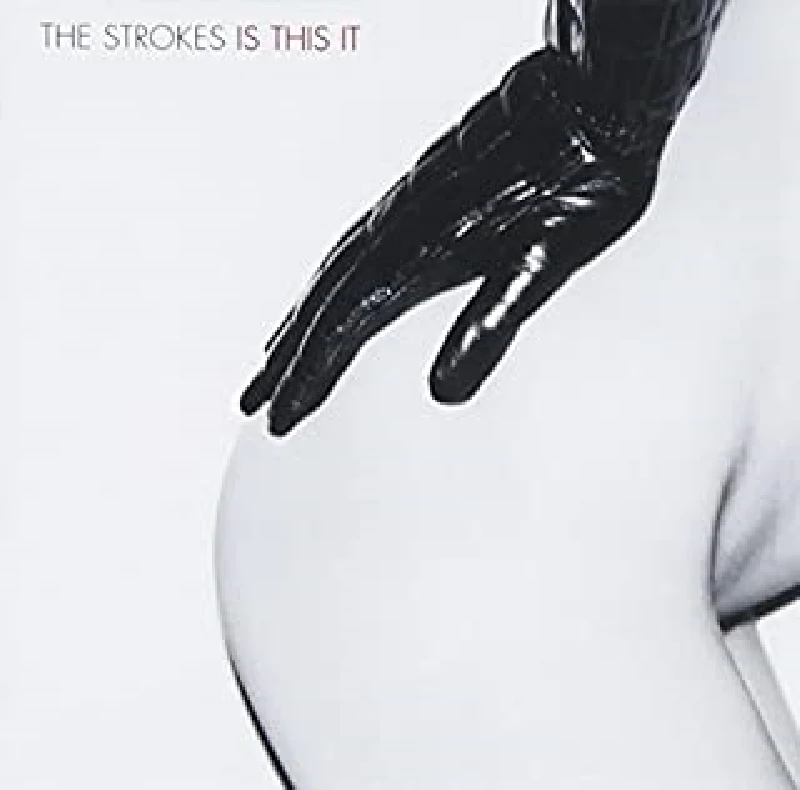 intro
As you should all know by now, The Strokes are a five-piece old-school punk band from New York, and over the last nine months have gone from being incredibly obscure to number two in the UK album char
As you should all know by now, The Strokes are a five-piece old-school punk band from New York, and over the last nine months have gone from being incredibly obscure to number two in the UK album charts. Since the release of their debut EP, 'The Modern Age', the music press have been going ballistic over The Strokes, causing their previously elusive 'The Modern Age' and single 'Hard to Explain' to appear in large numbers in major record stores across Britain. Subsequently, Strokes songs started getting radio airplay and, more surprisingly, got shown regularly on MTV, despite not having any videos (live footage was used instead). So, the question on (almost) everybody's lips is "Do The Strokes live up to the hype?" To put it simply, yes. 'Is This It' sounds very New York, and incorporates elements of seminal New York bands like The Velvet Underground (singer Julian Casablancas' voice is very Lou Reed), The Ramones, and even Blondie, as well as Detroit's Iggy Pop. This isn't the angriest or heaviest of punk bands, but it's one of the best and most distinctive of recent times. Every song on this album, and I mean every song, could be a single. Every one is incredibly catchy- one listen and you'll be humming them for weeks. Anyone who has heard the tracks on this album that have been released previously, 'The Modern Age', 'Barely Legal', 'Last Nite', 'Hard to Explain', and 'New York City Cops', should know exactly what I mean. The rest of the album is more of the same; the quality of the tunes doesn't drop once. A refreshing feature of 'Is This It' is that it's full of teen attitude without being angsty or depressing. Instead the songs concentrate on sex, and throw in a bit of drugs and rock 'n' roll for good measure. The Strokes didn't have traumatic child-hoods, and are not in the least bit insecure. As a result, this album oozes cool from every note. If The Fonz formed a band, they'd sound like The Strokes. Yes, it's retro, but it's also very modern, a fete also accomplished by the White Stripes-headed Detroit rock scene, which has also received a lot of press this year. The Strokes, along with The White Stripes, are here to breathe new life into a rock scene dominated by moronic nu-metal and formulaic pop punk. Make sure you give them a hand.
Track Listing:-
1
Is This It
2
The Modern Age
3
Soma
4
Barely Legal
5
Someday
6
Alone, Together
7
Last Nite
8
Hard To Explain
9
New York City Cops
10
Trying Your Luck
11
Take It Or Leave It
Label Links:-
https://twitter.com/RoughTradeRecs
http://roughtraderecords.com/
https://www.facebook.com/roughtraderecords
Visitor Comments:-
46

Posted By: Allan (allycloud15604@yahoo.co, Glasgow, Scotland on 01 Jan 1900
Is this it? A question I've asked myself many times after hearing the debut album of the over hyped band of the moment. We've heard it all before "Gay Dad are going to save indie music"", "Menswear are going to be bigger than Blur or Oasis" but when you actually hear their music you think "All that fuss was for this?". I'm glad to say that thought never crossed my mind when listening to this magnificent album for the first time. The Strokes more than live up to their hype, laid back vocals, clever lyrics, excellent guitar riffs and melodies make this one of the best albums I have ever heard. Their sound defies catergorising, cutting edge yet vintage classic. There is a real 70s retro feel to it, but it is unmistakably modern, its the kind of record your parents and friends alike will love. Buy this album, try and see them live if you can get tickets and when these guys are huge you'll be able to say "Oh yeah, The Strokes, I've liked them for ages".
---
features
---
The Strokes' 'Is This It?' (2010)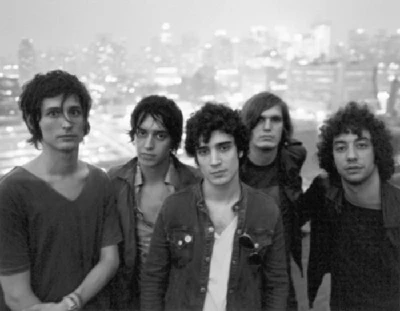 The Strokes' 2001 debut album 'Is This It?' appeared on many of the recent Albums of the Decade polls. Jeff Thiessen looks again at it and debates against it
related articles
---
Albert Hammond Jr: Interview (2015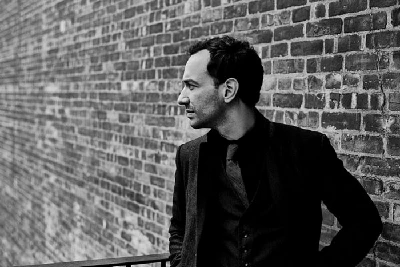 Strokes guitarist Albert Hammond Jr. speaks to Lisa Torem about his just-released third solo album 'Momentary Masters', fronting his new band, and international touring.
Pennyblackmusic Regular Contributors
---