---
published: 12 / 4 / 2022
---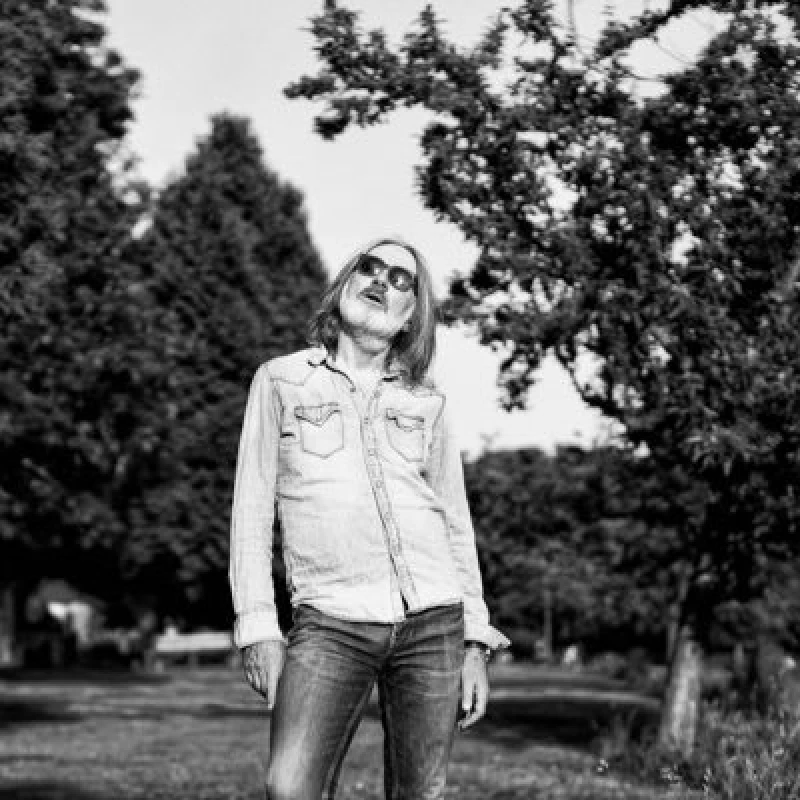 In recent years singer-songwriter Vinny Peculiar has focused on writing themed albums. Inspired by his own experiences of working as a mental health nurse, 'Silver Meadows' (2016) told of the lives of a group of patients and staff in a long-term institution. 'Return of the Native' (2018) was about Peculiar's move back to Worcestershire where he spent his childhood and adolescence after many years living and working in the North West, and 'While You Still Can' (2019) examined both the long and short term effects of Brexit and the changing political landscape. 'Artists Only',his fourteenth and latest solo album, once again employs Peculiar's engaging formula of literate autobiography, quirky humour, poignancy and empathy, but is only a "three quarters" concept album. Its main theme is modern art, and the impact it and its painters have had on Peculiar over the years. The opening track 'A Bigger Splash' tells of a new, recently moved-in together couple who put up a poster of David Hockney's 1967 painting of the same name, and how they break up when it comes down. In 'Rothko' Peculiar and a security guard are both left with headaches after a day of staring at Mark Rothko's fascinating but notoriously impenetrable paintings at an exhibition, and 'Jack the Dripper' reflects on Jackson Pollock's habit of flinging paint at blank canvases. 'Heavy Metal' is, however, about Peculiar's brief teenage fixation with hard rock, and the closing 'Perfect Song' about his never-ending mission to write the perfect pop song. In his seventh interview with us, Vinny Peculiar spoke to us about 'Artists Only'. PB: You have made your main focus on this record experimental artists of the twentieth century such as David Hockney, Mark Rothko and Jackson Pollock. Why did you focus on them instead of, say, more conventional artists such as Gauguin, Monet and Van Gogh? VINNY PECULIAR: The reason why I tried to do this art-themed album is because I have a fan boy relationship with the world of art which extends back to 1980. I saw then Robert Hughes' BBC documentary series, 'The Shock of The New', on modern art which lived on with me, and I got the huge book which accompanied the TV show, and that was the start of it. What I didn't want 'Artists Only' to be was just recordings based on well-known artists. I wanted it to be about the stuff which has resonated with me personally, so it is not just about the artists but about their impact. The David Hockney one, for example, is as much about the relationship I had to a poster of his painting 'A Bigger Splash' which was important to a relationship. When the poster is taken down, it becomes a sort of metaphor for the breaking-up of a relationship. With 'Rothko' it is about the first time I saw an art exhibition of his work which was akin to me hearing Sonic Youth for the first time (Laughs). It was like approaching a wall of impenetrable sound. I tried to pick artists that I had had more of a personal experience with. I also had songs written about Tracey Emin and a few others, but in the end I didn't want to write an artists' album by Google. They had all to be an inspiration. I included a song 'Grayson' about Grayson Perry because he had a TV show on at the time I was making this album which I found quite inspiring, and it fitted in as it encouraged people to make and create art during lockdown. I am a big fan of Grayson. PB: There is an argument that great art should make you see the world in a different way. Do you think that all the artists that you have written about on 'Artists Only' do that? VP: Yes, the song' Jack the Dripper' which is about Jackson Pollock in particular is about that and the impression that he had on me. I always remember a discussion I had with my dad who didn't get modern art at all (Laughs). He didn't really get pop music either and put them in the same off-the-wall category. Pollock, however, opened my eyes to what you could do figuratively with art and its physicality, and I found all that footage of him in old films chucking paint around and onto blank canvases quite fascinating PB: Paintings like pop songs can define moments in our lives. Do you see that as another of the album's main theme? VP: Yes, it is quite an arresting thing but it can live with you the first time that you hear a record. You often remember where you were and how it made you feel. The first time that I heard 'All the Young Dudes', for example, I was playing cricket. I was due to go in to bat and it was on my transistor radio, and I was listening to it instead and I got into trouble with the PE teacher. Art also can have that effect. It can also disappoint you, and sometimes it can be about how you are feeling at the time which is also very similar to music. I tried, therefore, to match up some of the music with their subject matter, like the 'Rothko' track is a wall -of-noise Hendrix type track I think that suits the density of his work which is kind of impenetrable. You look at his paintings for a long time and you don't even get any clues in the titles. Most of his works are just numbers, whereas the David Hockney track has a surfing vibe that matches his work which is much more bright and vibrant and accessible. I tried to join up those ideas from the music, the music with the art and how they sounded like each other. We did that with the artwork as well, which was done by Paul Cliff, who has done the artwork on my last few albums, in collaboration with a Manchester artist called Dave Hulston. PB: You play all the instruments on 'Artists Only' – the electric and acoustic guitar, bass guitar, synths and piano, vocals – other than a few tracks upon which your daughter Leah Walch provides backing vocals and Joe Singh plays drums, Who is Joe Singh? VP: Joe is in my new band. I have a band now in Worcester. We are lining some gigs up for later this year hopefully. We are going to promote this album with a band rather than doing lots of small acoustic shows which I often do. I wanted to make the gigs more dramatic and to reflect the music on the album. You can't really do the wall-of -noise on the acoustic guitar (Laughs). PB: Not all the songs on 'Artists Only' are about artists…. VP: I got halfway through making this record about art, and felt that even though it was a concept album not every song needed to be about art. I suppose the other theme of the album is music. 'Heavy Metal' is about a brief teenage flirtation with heavy metal (Laughs) me and just about everyone in my class had at school and with Led Zeppelin, Deep Purple and Black Sabbath. You couldn't really get away from them, so there is a song about that. and 'Perfect Song' at the end is about an endless quest which can never be achieved. It is about music but it could also be about making art, so I thought that might be a good way to end it. I would say that this is about a three quarters concept album because I just want to get back to songs which are individual entities sometimes. PB: What are your plans for your next album? VP: I am not really sure about an actual direction yet. I am always working on idea for songs so I am letting the lyrics evolve as I go on. I don't have any concepts for the next record, and am not sure if it will be a themed record or just a collection of songs, but the way it happens for me is that I have to wait for it. You can't force these things. PB:Thank you.
Band Links:-
http://vinnypeculiar.com
https://www.facebook.com/vinnypeculiarmusic
https://twitter.com/vinnypeculiar
https://soundcloud.com/vinnypeculiar
https://www.youtube.com/user/arthurcrabtree
Play in YouTube:-
Picture Gallery:-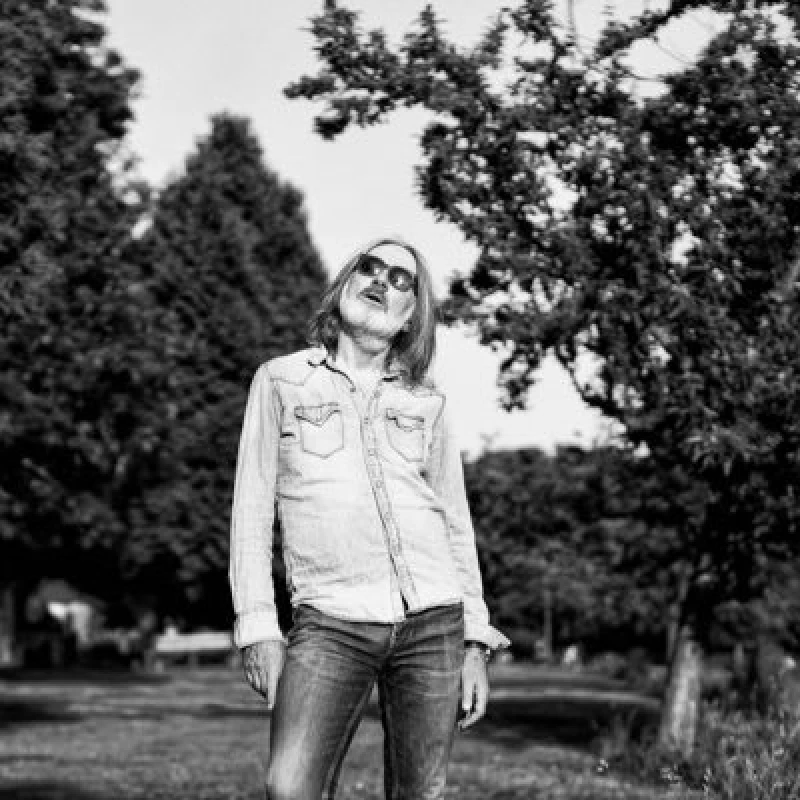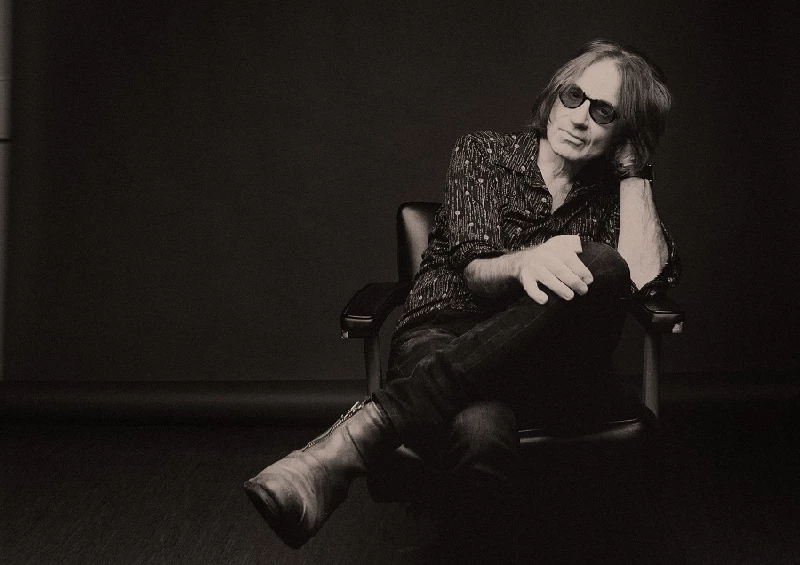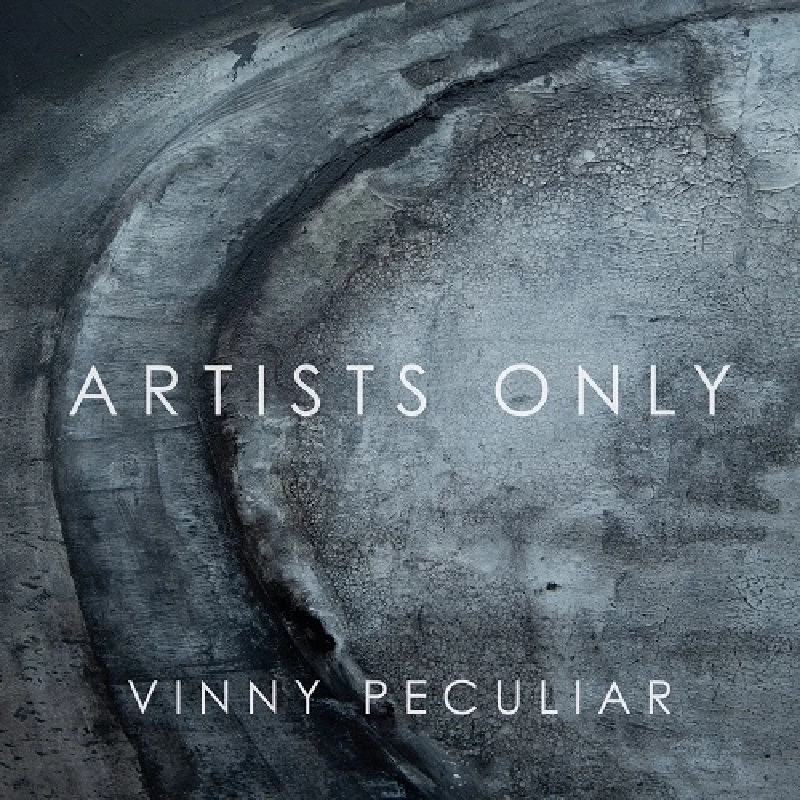 intro
Singer-songwriter Vinny Peculiar talks to John Clarkson about his 'three quarters' modern art-themed latest album, 'Artists Only'.
Pennyblackmusic Regular Contributors
---