---
Pixies
-

Beneath the Eyrie
published: 22 / 10 / 2019
---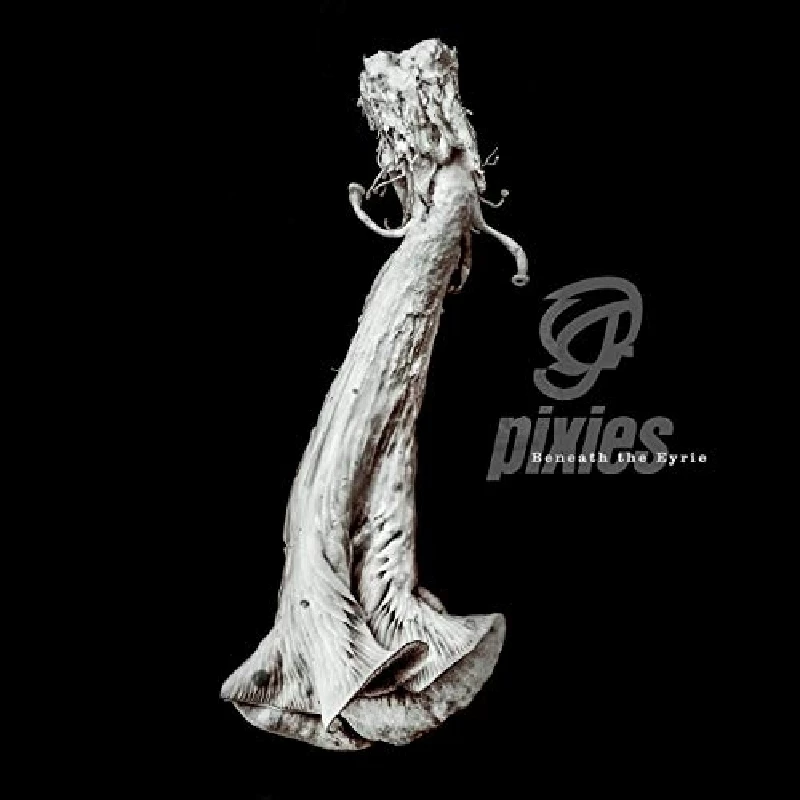 intro
Impressive return-to-form on third comeback album sInce they reformed from Boston alt. rock legends Pixies
The much-used cliché "If this was by a bunch of 20-somethings it would get amazing reviews" for venerable (ie. middle aged) bands receiving tepid write-ups for new material might be a well-worn one but it holds plenty of weight. While their return in 2004 resulted in some of the most rapturous live reviews of the decade, US alt. rock legends Pixies' progress on record has been somewhat uneven since. Their first LP in over two decades, 2014's horribly monikered 'Indie Cindy' was distinctly underwhelming while intermittently brilliant follow-up, 2016's 'Head Carrier' had its merits obscured by bizarre single choices. Wisely retaining Royal Blood producer Tom Dalgety from that album, 'Beneath the Eyrie' finds the indie legends developing a penchant for the gothic, fitting given that the inventor of American Gothic Edgar Allan Poe is a fellow Bostonian. Lead single 'Graveyard Hill' title and all sets the scene in impressive fashion, with a cut that easily could have slotted neatly on to 1989 mesiterwerk 'Doolittle'. The band's embrace of Americana seems to be growing with age, as Black Francis' vocals increasingly sound like Neil Young while axeman Joey Santiago's twanging guitar lines have a country rock inflection. Lead single 'Catfish Kate', the tale of a woman who fights with the titular amphibian prior to cooking him, makes for an ultra-melodic second single. Complaints that Francis doesn't adopt the larynx shredding vocal style of old on this track in particular and others is unfair, given that the reason is most likely due to him not being able to summon up the same unhinged spirit thirty years later. The lack of tension in their material is notable however, as palatable if not earth-shaking rockers like 'Long Rider' and the B52's-esque 'St. Nazaire' burn steadily instead of exploding as they might once have done. The noir theme continues meanwhile with the steamrolling 'In the Arms of Mrs. Mark of Cain', the Cure-esque 'This Is My Fate' and Ennio Morricone meets Husker Du werewolf thwarting cut 'Silver Bullet'. Summoning up memories of their contemporaries the cantering gothic country of 'Bird of Prey' evokes Violent Femmes, while 'Daniel Boone', named after the iconic US frontiersman, has something of Mazzy Star's dreaminess to it. Something that might rankle with former bassist, Breeders' leader Kim Deal is four stringer Paz Lenchantin contributing three co-writes here, including the Jefferson Airplane redolent 'Los Surfers Muertos', roughly the same number of songs Deal was permitted during her entire time with the group. Settling into middle age comfortably, with each LP continuing to improve since their reformation, 'Beneath the Eyrie' showcases that Pixies still possess far more firepower than scores of groups who consist of "a bunch of 20-somethings".
Track Listing:-
1
In the Arms of Mrs. Mark of Cain
2
On Graveyard Hill
3
Catfish Kate
4
This Is My Fate
5
Ready for Love
6
Silver Bullet
7
Long Rider
8
Los Surfers Muertos
9
St. Nazaire
10
Bird of Prey
11
Daniel Boone
12
Death Horizon
Band Links:-
https://www.facebook.com/pixiesofficial
http://www.pixiesmusic.com/
https://twitter.com/pixies
profiles
---
LoudQUIETLoud (2006)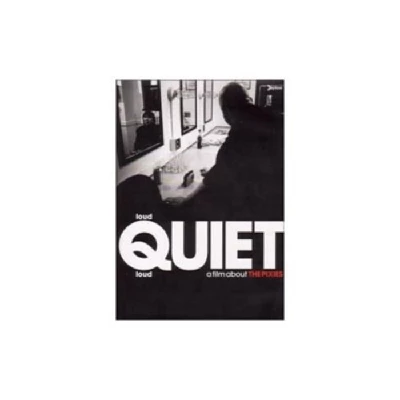 Mark Rowland looks at the Pixies candid, but excellent new film 'LoudQUIETLoud', which a raw, fly-on-the-wall documentary about the band's recent reunion tour
favourite album
---
Surfer Rosa (2003)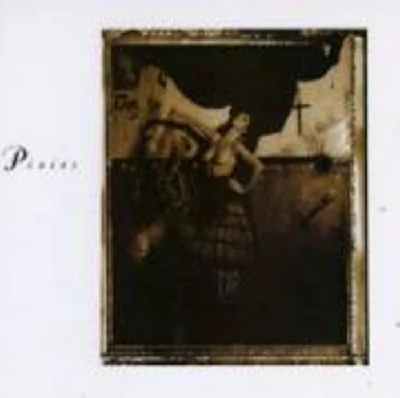 In the latest in our Favourite Albums series, in which a different member of our writing team examines a favourite album each month, Anastasia Grabov writes about the Pixies 'Surfer Rosa'
Doolittle (2002)
features
---
Ten Songs That Made Me Love... (2020)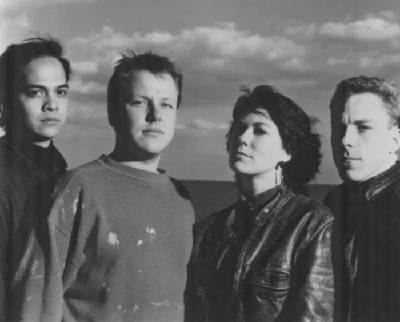 In our series in which our writers celebrate ten songs that made them love a favourite band or artist, Fiona Hutchings weaves together love, alt-rock and unsettling subject matter in a tribute to Pixies.
Pennyblackmusic Regular Contributors
---