---
published: 5 / 2 / 2016
---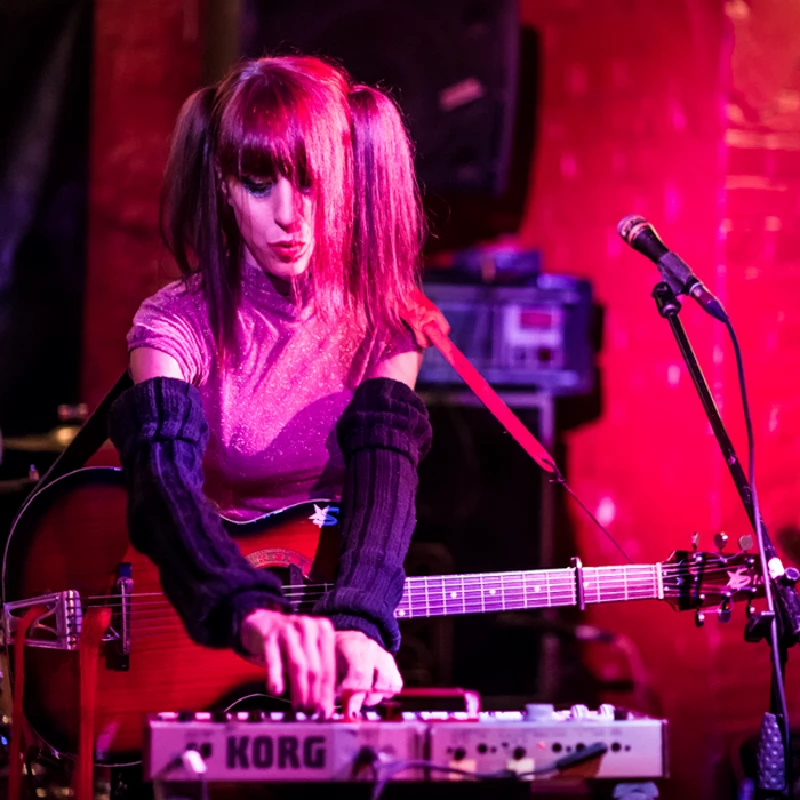 intro
Dominic Simpson speaks to Raf Mantelli from South London-based elecro-acoustic duo Raf and O, who will be performing at the next Pennyblackmusic Bands' Night, about their history and soon-to-be-released new album
South London-based Raf and O (Raf Mantelli and Richard Smith) have been messing with people's heads for a while now. Their alluring, electro-acoustic mix of butterfly-like acoustic guitar - usually processed and soaked with effects - haunting vocals, and spikey electronics weave a spider web of sounds that the duo have managed to convey live, despite its technical complexity, in concerts around London, and which can be best heard on 2014's brilliant 'Time Machine' LP. They have collaborated with This Heat and the Raincoats' drummer Charles Hayward, who himself performs with a mixture of electronic and acoustic elements; performed at Queen Elizabeth Hall's Literature Festival at the Southbank Centre, in honour of William S. Burroughs; and been a feature at the remake of the Beckenham Free Festival, originally organised by David Bowie back in 1969. Meanwhile, outside of being onstage, they also run community music workshops. With all this activity, plus an appearance at the next Pennyblackmusic night, we finds out what makes them tick with this interview with Mantelli, one half of the duo. PB: How did Raf and O meet? RM: In the depth of the corridors of the London Underground; O was busking, and I followed the reverberating sound. PB: What were the common threads that led to you doing music together? And how would you describe your music? RM: A love of songs and sound that we honed through the years through a series of experimentations. We've always wanted to take new material live, looked for a way to imprint a certain sound and mood where a song becomes a tapestry of melody, harmony and shifting frequencies. This, combined to a DIY attitude, led us to the set up we use for our live shows. PB: What do you plan to do next? And how do you think your music has changed from 'Has the Air Gone Walking' (their first EP, released in 2008) through to 'Time Machine'? RM: We are planning a release for a new split EP between ourselves and our ongoing project with electronicist Robert Logan, collaborator with Grace Jones, plus also a new Raf and O album this year. We are really looking forward to expose this material; we actually played a few of these songs during the last year or so. Contrary to the belief held by some, where albums become obsolete in the current internet culture, we still very much believe in the power of the album per se, everything that ties a piece of work together in more than just a random selection of songs: the sound, artwork, titles, the overall feeling. There is a thread running through the material we've released as Raf and O, though I always think of each work having its own personality. With 'Has the Air Gone Walking?' our line-up was different, as we were collaborating with Dids Gagarin, one of the current members of Pere Ubu. Texturally I was experimenting with synths and there was a lot of Juno 106 in the recording and also live, O was playing fretless and keys and Dids was drumming and doing electronics. Tonally and vocally I was exploring a lower end of the spectrum and to see where I could go there. But I naturally default to rangy melodies - and so, they made a re-appearance a bit later and in our last album 'Time Machine'. Here I moved onto acoustic guitar (the main tool I use for songwriting), though bathed in sound and effects and still some keys, whilst O is playing a combination of electro-acoustic drums, triggers and keyboards. I think one could say it has a more airy sparkling sound and a dark though psychedelic overtone married to a mechanical undercurrent. PB: On your website, you mention that you are involved in community workshops. Can you tell us something about this? And does this activity reflect in your music at all? RM: At the start of this century, O and I joined the Certificate of Music Workshop Skills course in Goldsmiths University and ever since we've been periodically involved in running music workshops encouraging creativity wherever possible, but also teaching music. There hasn't been a direct overlapping in our creative work and the workshops but indirectly, it might have been, in the way life can influence one's music. Turning the tables for a moment, I tend to think that our experiences as active musicians in the scene reflect in the way we approach our work with workshop participants at times. PB: How did you get involved with This Heat's Charles Hayward? RM: We first saw Charles Hayward play live at the Deptford Albany in the year 2000, in a mind-blowing sonic visual trio Anti-Clockwise: Charles Hayward, Dave Aylward (who plays drums in Blurt), and Ashleigh Marsh. It was an assault to the senses in a really good way. We were there guesting with Charles Stuart, now keyboardist with Grace Jones, together with our friends Frank Byng from Slowfoot Records and Luke Wills (who we were in a band with, for quite a few years, prior to becoming Raf and O). Since then we've seen Hayward play countless times, his own solo sets and in many different outfits. He's an incredible musician and the energy arising from his shows is outstanding; one feels totally energised after having been to his gigs. I am really looking forward to the reissue of This Heat's 'Deceit', which is such an excellent and seminal album. Charles came to see us live at the Buffalo Bar, and wanted to book us for a show at Lewisham Arthouse alongside Snorkel. So we played in December 2012. The show was filmed by Luigi Altilia capturing the sparkly winter decoration bathed in the classic pink luminesce of Lewisham Arthouse! Since then Charles Hayward did a remix for Raf and O available in the 'Time Machine' EP that was released alongside the album. PB: What was your involvement with the remake of the Beckenham Free Festival, and how did it come about? RM: Beckenham Free Festival was renamed Memory Of A Free Festival (MOAFF), after a song written about the actual event by Bowie in 69, it was like entering into the books that I read so many years previously, a dream come true for a David Bowie fan like myself, hooked on him since my childhood. My first ever cover of Bowie was 'Space Oddity' when I was ten performed at a party in Florence! In more recent years, I was always in two minds whether to cover 'Lady Grinning Soul' or 'After All', but the first one prevailed and in 2011 we approached it as if we were working on one of our songs and gigged our minimal version solidly from beginning 2012, proudly ending all our live sets with it. We were absolutely overjoyed when we received praise from the wonderful Mike Garson himself (avant-garde pianist on the original and long-standing Bowie music collaborator over the years), and following this, we were booked to perform on BBC radio and to play at MOAFF 2013 and its 45th anniversary in 2014, and then we were featured on David Bowie Official receiving again praise for our performance on the bandstand. Yes, the dream came true - it was very special to be part of this historic story, finally meeting Mary Finnigan who organised the original 1969 concert with David Bowie. Mary has just released a great book on her time with Bowie in Beckenham, the Arts Lab, the festival in '69 and its remake, and her words on Raf and O resonate the ethic that brought the energies together for the festival. Only a couple of days ago we were back to the bandstand to pay our respect to David... PB: How was the William Burroughs tribute concert at the Queen Elizabeth Hall? RM: It was unforgettable. This might give an idea: the whole audience were given luminescent masks and the event culminated in a 'Sea of Burroughs', whilst a procession of guitarists wearing WSB masks descended from the audience onto the stage. It was filmed and it's currently being edited for a DVD release; that will be 'some' document! Legendary Richard Strange, actor musician host of Cabaret Futura, devised this wonderful multimedia show to celebrate a hundred years of William S Burroughs, and then he pulled together a great roster of musicians, actors, poets and multimedia artists to present original works inspired and themed around Burroughs. The audience was packed and we were brought in as special guests to perform a Raf and O song 'Dream Machine', which was inspired by the Flicker documentary. It was absolutely thrilling to perform and met some wonderful people. PB: How does living in South-East London shape your music, if at all? RM: There's always been a bit of the SE London thing about it for us. Musically it is a very creative area housing a high percentage of experimentation, though I don't like boundaries and divisions. It has been a more affordable corner of London and perhaps this buys back time to be creative in. As to how it has shaped our music, I would have to live somewhere else for a similar period to really know it. PB: What was your favourite concert that you played? RM: We've played many concerts for the excellent Kaparte Promotions, including our album launch for 'Time Machine' at Shoreditch Church, where the long reverbs mingled with ours; they have been great and, of course, we've loved the shows we've already talked about, then also different ones for different reasons; a really poignant feeling was playing to honour David Bowie last week at Union Chapel. PB: You've covered Bowie songs in the past live. Do you have any comments about his legacy on your music (and in life generally), and how you felt when he died recently? RM: Okay, I'll be honest with you, it felt like a great big punch in the stomach, I cried a lot and I was a mess. Many people felt a great deal of grief. One could say, is this an over-reaction? When you have felt empathy, an affinity since almost as early as you can remember towards someone you feel has been the catalyst that shaped your artistic perception, someone who was your biggest inspiration and a general obsession in the nicest possible connotation of the word, then you feel something has blown apart. I never tried to emulate Bowie, but in a sense, I feel like he has given me access to an approach and never fear to dare or to experiment. The way he worked harmonic progressions, for example, directly influenced me as a songwriter, he concocted the element of surprise and excitement, which I crave in music and then served it on a stage through performance, drama, allure and damn good singing. As I said, we performed last Sunday at the Starman celebrations at Union Chapel; it was an honour, but it felt unreal, unreal that he had gone. The man who fell to Earth returns to space but his music is everywhere. PB: Thank you. Raf and O will be playing the next Pennyblackmusic Bands' Night at the Sebright Arms, 31-35 Coate Street (off Hackney Road), London, E2 9AG on the 12th March with Nick Garrie and Partisan Waves.
Band Links:-
http://rafando.com
https://www.facebook.com/rafando/
https://twitter.com/_rafando
https://www.youtube.com/user/rafandovideo
http://www.songkick.com/artists/778654-raf-and-o
http://www.last.fm/music/raf+and+o
Picture Gallery:-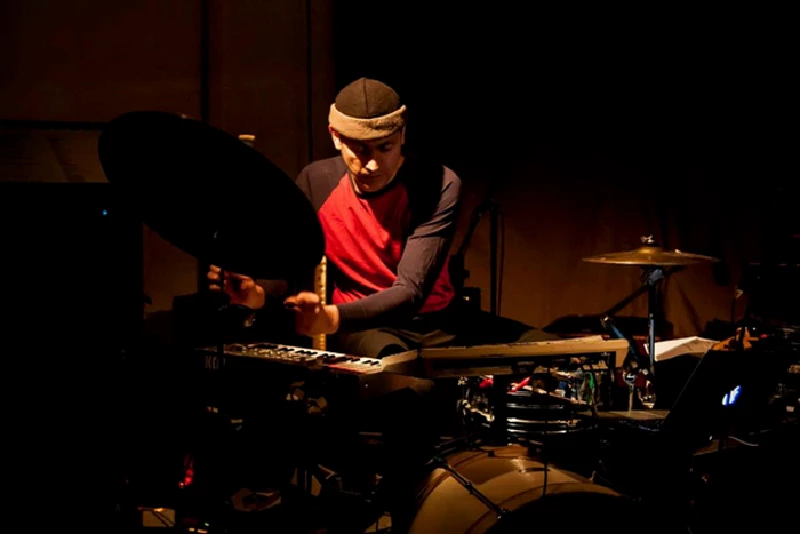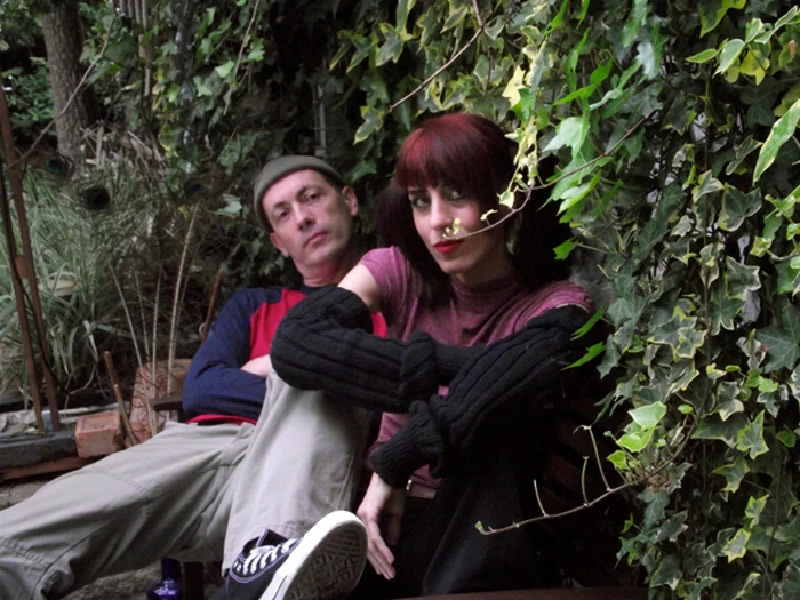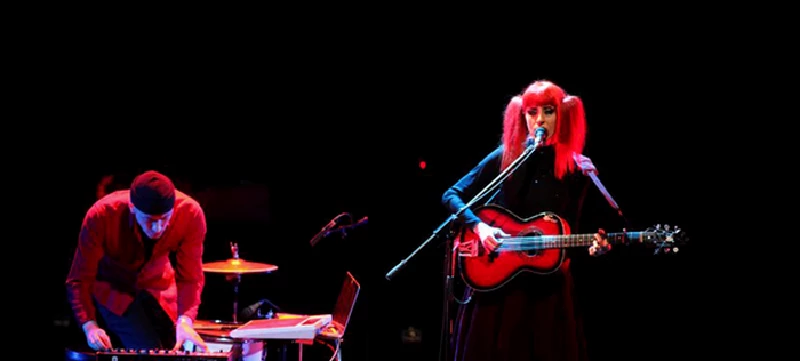 interviews
---
Interview (2019)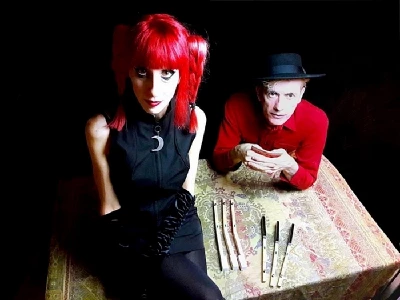 South London avant-pop duo Raf and O speak to John Clarkson about their just released fourth album, 'The Space Between Nothing and Desire'.
related articles
---
Nick Garrie: Feature (2016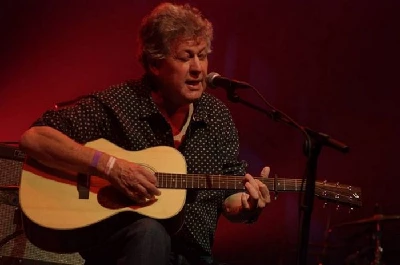 We profile our next Pennyblackmusic Bands' night which will take place at the Montague Arrms in London, and will feature sets from Nick Garrie, Raf and O and Partisan Waves
Pennyblackmusic Regular Contributors
---