---
Raf and O
-

The Space Between Nothing and Desire
published: 6 / 8 / 2019
---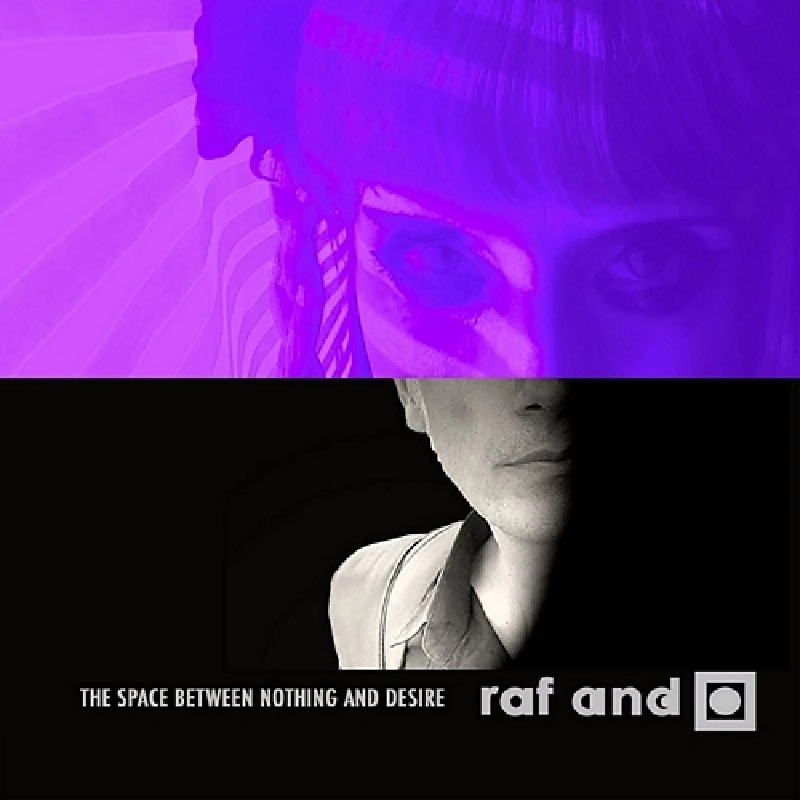 intro
Haunting and compelling fourth album from unconventional South London-based electro-acoustic duo Raf and O
It is hard to care these days. In this 21st century instant culture of email, information and social media overload, it can be difficult to feel much at all. South London electro-acoustic duo Raf and O's fourth album, 'The Space Between Nothing and Desire' takes that as its main theme. It is about not allowing ourselves to be dulled down, and concludes that, however, terrifying and painful it can be that it is far better to allow ourselves to feel something - desire, anger, hurt, emotion - rather than not feeling anything at all. Raf Mantelli and O. Richard Smith have always been open about their main influences of Bowie and Scott Walker. Opening track 'A Bow to Bowie' is a thank you note and ethereal tribute to the late star, and elsewhere there are covers of his 'The London Boys' and Walker's 'Such a Small Love', which was recorded before the latter's death earlier this year. Mantelli and Smith have also recently started a Kate Bush tribute project The Kick Inside, and one can hear an element of Bush as well in Mantelli's swooning vocals. The duo, however, really sit on their own musical plain with their unconventional song structures and time signatures, Mantelli's hazy nylon string guitar lines and fragile piano, and Smith's unusual musical set-up, which combines electro-acoustic drums with triggers and synths. "You were made to blossom like a flower," Mantelli harmonises on the brief title track, which reflects on finding the balance between doing what we have to do and what we want to do. The discordant 'Anger' focuses on the satisfaction of occasionally giving in into fury. "You're pissed off with yourself because you didn't show anger when you should have shown anger," she lilts over the backdrop of Smith's grinding synths and percussion. 'A Mechanical Ride' with its rattling machine-like rhythms is both playfully comic and darkly sinister in its surreal depiction of a merry-go-round ride, while the celestial 'With Fatzer' takes as its inspiration an unusual but powerful night at the theatre to see a reworking of Brecht's unfinished verse play 'Downfall of the Egotist Johann Fatzer'. Like most great acts, Raf and O will divide audiences. There are some music fans who will find them too much, too odd and strange, and others who will find them absolutely hypnotic and riveting. They are a defiantly original act, one which one can listen to time over and still find something new, and with 'The Space Between Nothing and Desire' they have created an album that is as daring as it is compelling.
Track Listing:-
1
A Bow To Bowie
2
The Space Between Nothing And Desire
3
Underwater Blue
4
Anger
5
Your Gazing Stare
6
A Mechanical Ride
7
Such A Small Love
8
With Fatzer
9
The Windmill
10
The London Boys
11
Haunted
Band Links:-
http://rafando.com
https://www.facebook.com/rafando/
https://twitter.com/_rafando
https://www.youtube.com/user/rafandovideo
http://www.songkick.com/artists/778654-raf-and-o
http://www.last.fm/music/raf+and+o
interviews
---
Interview (2019)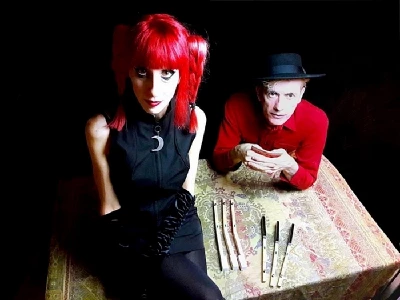 South London avant-pop duo Raf and O speak to John Clarkson about their just released fourth album, 'The Space Between Nothing and Desire'.
Interview (2016)
reviews
---
Portal (2016)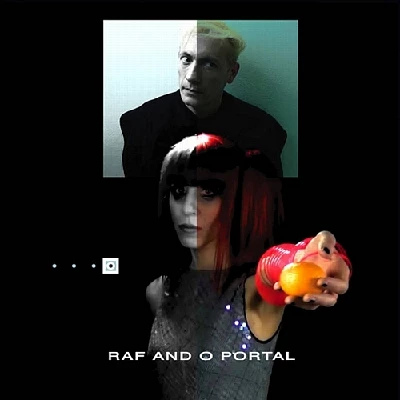 Imaginative third album from otherworldly South London-based electro-acoustic duo, Raf and O
related articles
---
Nick Garrie: Feature (2016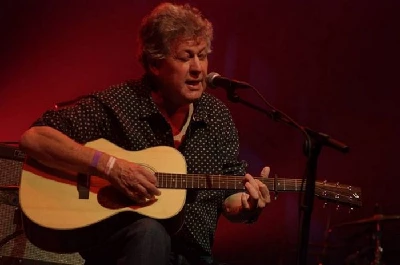 We profile our next Pennyblackmusic Bands' night which will take place at the Montague Arrms in London, and will feature sets from Nick Garrie, Raf and O and Partisan Waves
Pennyblackmusic Regular Contributors
---