---
published: 23 / 8 / 2016
---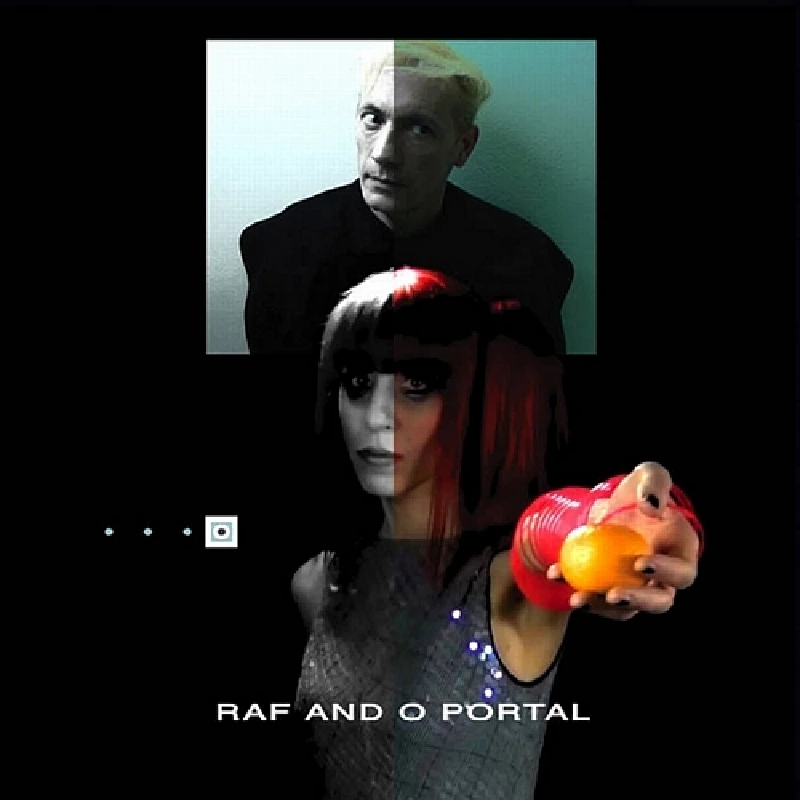 intro
Imaginative third album from otherworldly South London-based electro-acoustic duo, Raf and O
It is totally fitting that electronic acoustic duo Raf and O decided to launch their third album, 'Portal', in a London church. There is a celestial, otherworldly element to them, and, with Raf Mantelli's delicate but all powerful vocals and Richard Smith (O)'s unusual equipment set-up which includes electro-acoustic drums, triggers and synths they are totally unique. Mantelli, who is originally from Florence, and Northerner Smith first formed Raf and O in London in 2008 and have released two previous albums together, 'A Giant in the Snow' (2010) and 'Time Machine' (2014). They list their influences as including William Burroughs, William Shakespeare and David Bowie and all three have helped to shape Raf and O's work and 'Portal'. What Raf and O have done with these influences is, however, distinctively of their own. The shimmering opening track 'Dream Machine' was first performed at a gig in 2014 at a Literature Festival at the Queen Elizabeth Hall at the Southbank Centre to celebrate Burroughs' Centenary, and was inspired after Mantelli saw 'Flicker', a documentary about the Dreamachine, a visual-stimulating early 1960's invention which Burroughs was involved in. It features a piercingly ethereal vocal from Mantelli, which backed by Smith's rolling waves of electro-acoustic percussion, reflects on the power of dreams and the Dreamachine ("Eyes closed/Wild walls/Wild thoughts/Visions/Turned on senses"). 'Sonnet 62' is a nocturnal-sounding interpretation of Shakespeare's poem and is similarly compelling, while 'Win' rejigs David Bowie's soul classic from 'Young Americans' as an aching, experimental ballad. Elsewhere 'Drunk' – a reworking of a poem written in the 1960s by Mantelli's aunt – is sung in her native Italian and reflects on the autumnal ending of an affair, and 'Worms' is a creeping Krautrock-influenced instrumental. The sparse, echoing 'The Deadliest Flower', which is over in a minute and a half, meanwhile reflects on the seductive but often illusory and ultimately self-destructive nature of beauty ("In a garden full of flowers/You are the most beautiful flower…You are the deadliest flower"). Lastly there is the eerie, reflective 'Magic', which backed by the ever excellent Smith's hazy electro-acoustic work, finds a weary-sounding Mantelli intoxicated with being in love, but also exhausted by it ("I forget to sleep/I forget to eat/I forget to eat/I forget I am with you"). Raf and O are a band of kaleidoscopic, unusual ideas, and, with 'Portal', they have created a remarkable record that, while predominantly set in this world, also pushes far beyond it.
Track Listing:-
1
Dream Machine
2
Sonnet 62
3
Drunk
4
Worms
5
Win
6
The Deadliest Flower
7
Automatons
8
Neurons
9
Mona Lisa Smiles II
10
Echolocation
11
Echoes (Live)
12
Magic
Band Links:-
http://rafando.com
https://www.facebook.com/rafando/
https://twitter.com/_rafando
https://www.youtube.com/user/rafandovideo
http://www.songkick.com/artists/778654-raf-and-o
http://www.last.fm/music/raf+and+o
interviews
---
Interview (2019)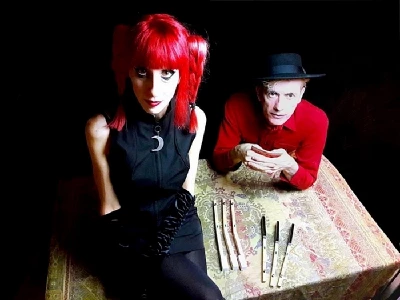 South London avant-pop duo Raf and O speak to John Clarkson about their just released fourth album, 'The Space Between Nothing and Desire'.
Interview (2016)
related articles
---
Nick Garrie: Feature (2016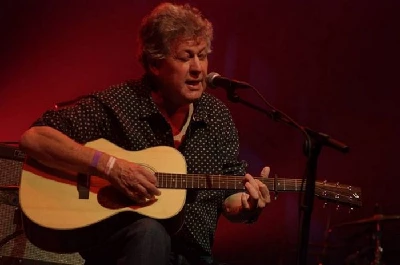 We profile our next Pennyblackmusic Bands' night which will take place at the Montague Arrms in London, and will feature sets from Nick Garrie, Raf and O and Partisan Waves
Pennyblackmusic Regular Contributors
---