---
published: 24 / 12 / 2015
---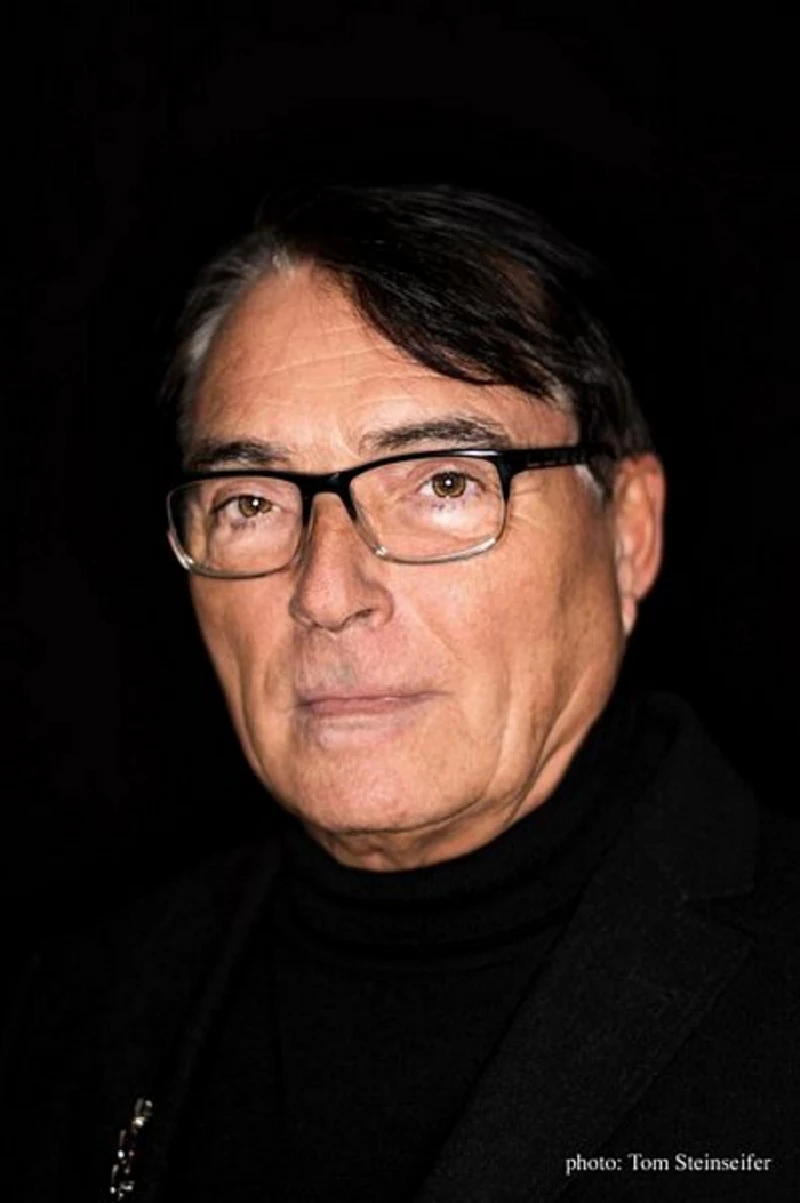 intro
John Clarkson speaks to former Kraftwerk drummer and percussionist Wolfgang Flür about his new retrospective 'Eloquence', which compiles all his pop recordings from 2002 until 2014
Wolfgang Flür was a member of Kraftwerk between 1973 and 1987, playing electronic drums and percussion on the seminal German syntheziser group's best known albums, 'Autobahn' (1974), 'Radio-Activity' (1975), 'Trans-Europe Express' (1977), 'The Man-Machine' (1978), 'Computer World' (1981) and 'Electric Cafe' (1986). Since leaving Kraftwerk, Flür has recorded with his subsequent project Yamo an album, 'Time Pie'(1996), and also published 'I Was a Robot' (2000), a memoir of his years in the band. In recent years, he has released sometimes as a solo artist, sometimes in collaboration with other artists a succession of singles and compilation tracks, usually recording them in his musical partner Stefan Lindlahr's Sonicfield studio in Neunkirchen in South-West Germany. Now he has compiled together these tracks on the album 'Eloquence', which has been released on Strike Force Entertainment, an offshoot of Cherry Red Records. The album, which he has subtitled 'Complete Works', pulls together all his electronic pop output from 2002 until 2014. It finds Flür, who no longer drums but takes lead vocals on some tracks and hands o`thers to a variety of female singers, focusing on his new role as "a melody inventor and story-telling man." In this rare interview, Wolfgang Flür spoke to Pennyblackmusic about 'Eloquence'. PB: Lyrically, and on songs such as 'Axis of Envy' and 'Best Friend's Birthday' in particular, you have moved in a completely different and much more diverse direction to what you have done in the past. Would you agree? WF: If you mean by the "past" my career with Kraftwerk you are correct. From after that time I haven't moved in a different direction. 'Eloquence' is my follower to the 'Time Pie' album in which I started my lyric writing and storytelling. The British BillBoard magazine wrote then: "Think of the Brothers Grimm with synthesizers." With this description they hit the point. I see myself as a story teller with different landscapes around my voice. Each story is completely different to the one before. I see this as what I offer to entertain my listeners and fans. PB: On the subject of 'Axis of Envy', it is an attack on those who have to grab "the greater amount." Was this targeted in your own mind at anyone in particular – politicians, capitalists, the upper classes? WF: It is about anyone who is an egoist, an eccentric, a theft, a swindler, an exploiter – those creatures are classless! PB: 'Best Friend's Birthday' in contrast is very funny and finds you freaking out when left in charge of your best friend's birthday party. Did a real-life incident inspire that story? WF: I needed a follow-up song to 'Mosquito' on 'Time Pie', which is a daily comedy, and had a good reason for composing another song in that style. My friend was away on holiday and I was awaiting her return, which happened to be her birthday. I wanted to celebrate with goodwill and best thoughts. In the way that life sometimes goes wrong, that special day turned into a disaster and brought me to rage and despair. We used an original trumpet sample on it from our friend Giorgio Li Calzi from Milano, who had sent us his music a few days before I recorded my vocals. I was immediately reassured by the hectic disruption of Giorgio's trumpet sound. He loaned us his piece for my song. Remember: "I just wanted to celebrate my best friend's birthday"...nothing more, nothing less. PB: 'Cover Girl' is an update on the life of the girl in Kraftwerk's song 'The Model', who comes to a bad end with drugs. 'Moda Makina' also has a similar theme. Why did you decide that she was going to have this terrible end? Was that a recent decision or something that had been in your mind since the 1970s? WF: I've seen and watched beautiful models since I was 28 and with Kraftwerk. Düsseldorf is an elegant fashion town. We have the IGEDO fashion fair every year, and many supermodels and not so supermodels are in town and hanging around in special cafes and restaurants. Some years ago I thought it would be good to have a follow-up story to 'The Model'. I thought it might be interesting to know how the Model had developed and what she was doing now. Sometimes I see her in Düsseldorf on King's Alley and must say she's not a real eye-catcher anymore. With 'Cover Girl' I describe the rise and development of a former supermodel into a wreck. It is not so sexy I know, but sometimes the tragic reality. In the song we used samples of the former German duo Tanga who made their own version of the song. PB: Your musical career seems to have been in two halves. Your old career as percussionist and then an electronic percussionist expanded from the late 60s until about ten years ago. Your new career, which began when you stopped drumming, you have self-described as being "a melody inventor and story-telling man." How much of an influence do you see your old career as having had on your new career? WF: It is a good question, but nevertheless difficult to answer. I think I've learned most about lyric writing from my former colleagues in Kraftwerk, even though my themes are very different. Image building is also something I think I learned from my time with them. PB: The songs on the album were originally "written, composed and arranged for pure fun" and "without permanently squinting for record releases." What prompted you to finally compile them all together and to release them as an album? WF: I was still uncertain about a general release even at the beginning of this year. My new representative Yvette Chivers asked me if I had some new songs so that she could offer more from my MusikSoldat show to international promoters. In fact, I had a cupboard full of nearly finished tracks which went back years but which I hadn't wanted to release in Germany. I then produced a little medley from eight of the tracks and sent that medley to Yvette which she sent over to Cherry Red Records. They thought that my songs would fit brilliantly on their Strike Force Entertainment label and also would work well as a 'Complete Works' album. I added the title 'Eloquence' myself because of all the speeches and stories inside. PB: You say that you love female vocals and you showcase some extraordinary talents on 'Eloquence' including Sam Leigh Brown, Nomiya Maki, Nina Deli, Miriam Suarez and Lonely Girl from Sweden. How did you first discover them? WF: During travelling, during visits to different music studios and watching pop music concerts. Miriam Suarez, for instance, is half-German, half-Spanish. That's why she appears on 'Bat Perfecto' in her mother language. She appears on 'Pleasure Lane', my favourite song on 'Eloquence', singing in her honest and lovely Spanish accent. I met Miriam in a Dortmund recording studio where she was doing an apprenticeship in recording techniques. Sam Leigh Brown is half-English and half-German. That's why she appears on 'On the Beam' in English and in German. I met Sam many years ago when she was singing with the band N.O.A.H. at a rock festival at an old British air base near Düsseldorf, We once had Nomiya Maki, who was formerly in Pizzicato Five, as a guest in my musical partner Stefan Lindlahr's Sonicfield studio. She liked my song 'On the Beam' so much that she asked me to sing it in her Japanese language with her own self-translated text. I met Nomiya when promoting my own album 'Time Pie' in 1997 in Tokyo during the after-party of a concert by her band Pizzicato Five. Isabell 'Lonely Girl' is from Sweden. She can sing in Swedish and English. That's why she appears on 'Axis Of Envy' and on 'Staying in the Shadow' singing in English. I met Isabell during a meeting in Stockholm I had with her father Hans Erkendahl from the electronic band Mobile Homes. Isabell had already had a big hit in Norway with Rosa Helicopter - at the age of seventeen! Nina Deli, Stefan's wife, appears on 'Silk Paper' with her mysterious whisper and vocals. Nina was mostly in-house when we were "on the track" recording songs for the album at Sonicfield. Kate Smith is English, and appears on 'Golden Light' singing in English. Kate is the only woman I didn't meet personally. She was engaged by Anni Hogan, who wrote the music for that song. I can only recommend: Be with the ladies - you're on the right target. PB: Is it true, however, that you don't listen to other pop music at all when you're working on your own music as you don't want it to even subconsciously influence what you do? WF: That's true. I don't listen to other music at all when I am recording. PB: As well as your autobiography which was translated into six languages, you also published in Germany 'Neben Mir', a collection of short stories in 2011. What are those stories about? Will they ever see a British publication? WF: I have not yet contacted a British publisher. I must confess I haven't put too much effort into that. In 'Neben Mir – Rheinland Grotesken' ('Close to Me – Rhineland Grotesques') I tell sixteen different and weird, partly true stories about the Germans as they in fact are. It is a very entertaining read by the way. The British should know a little more about us Germans. It is not all Karneval in North Rhine Westphalia and along the River Rhine. PB: You have played live under the moniker of MusicSoldat since 2011. You're going to be playing shows in the United Kingdom in December. They will be multimedia shows. What can your fans expect from those? WF: In my MusikSoldat shows my audience will hear very danceable music tracks. I play dance versions of some of the tracks from during my time in Kraftwerk. I also play dance versions of some of the songs which are now on the new album, and I play a few tracks from international artists whom I'm friendly with. Behind this I show videos from my past with Kraftwerk. These are from my private collection - pretty rare scenes and images. I show also self-filmed movies which my wife has made with her cameras on travels and tours. I show slide shows and weird caricatures. I also show some important and dramatic scenes from the first ever anti-war movie. At the end I put on my old Kaiser Wilhelm pickelhaube, and march and exercise like soldiers do as a cynical persiflage against war and violence in general. This might look crazy or like a joke but is an honest statement. The film reinforces this action. You can watch snippets from my Hebden Bridge and Hoxton shows on www.facebook.com/musiksoldat. PB: Thank you.
Band Links:-
http://www.musiksoldat.de
https://www.facebook.com/musiksoldat/
https://twitter.com/iwasarobot
https://www.facebook.com/Wolfgang-Fl%C3%BCr-122743491150687/
Picture Gallery:-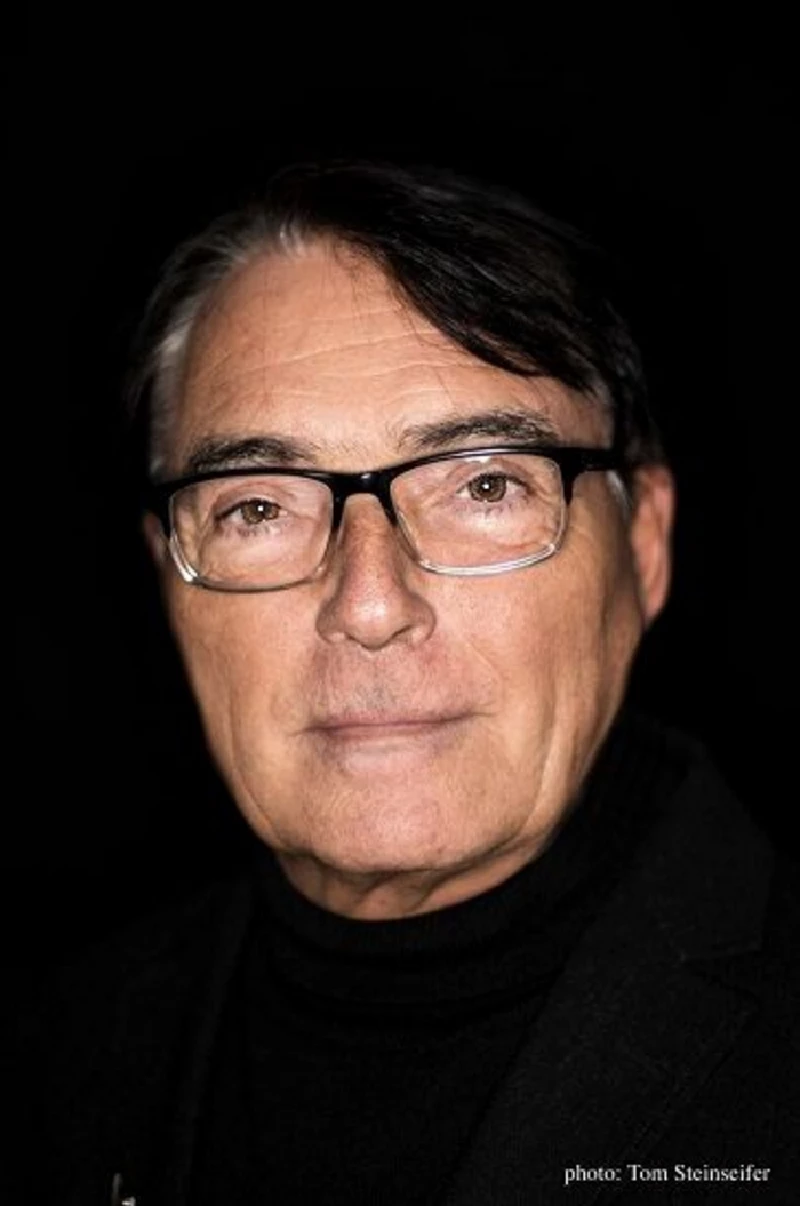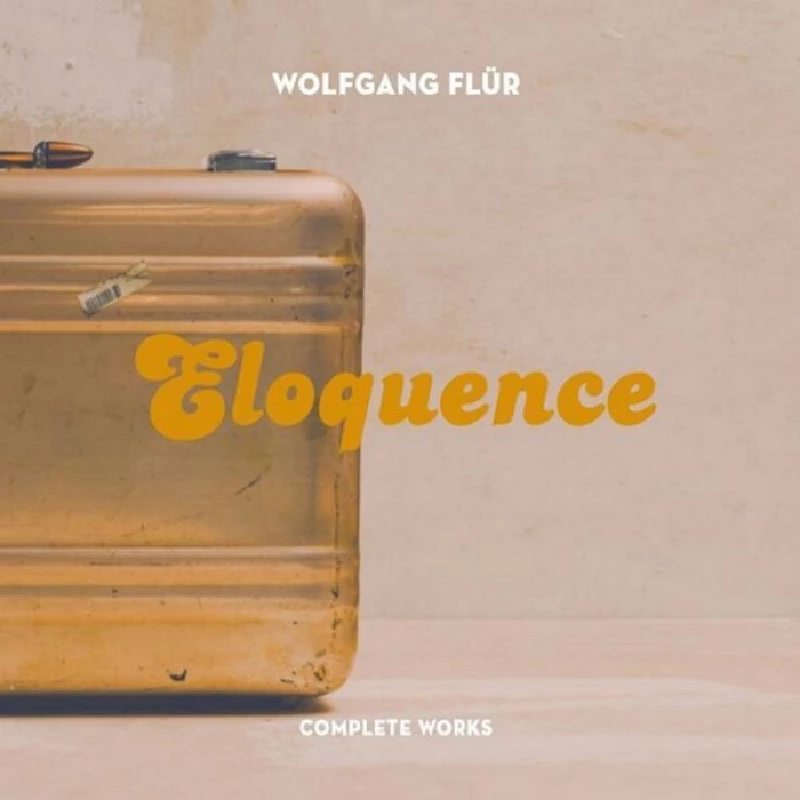 interviews
---
Interview (2022)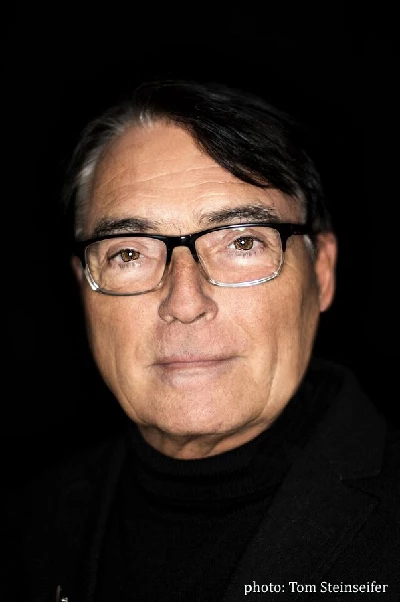 Former member and percussionist of electronic legends Kraftwerk, Wolfgang Flür is set to release his new LP 'Magazine 1'. Andrew Twambley chatted with him about the making of the album and how its impressive list of collaborators came about.
Pennyblackmusic Regular Contributors
---