---
published: 25 / 8 / 2015
---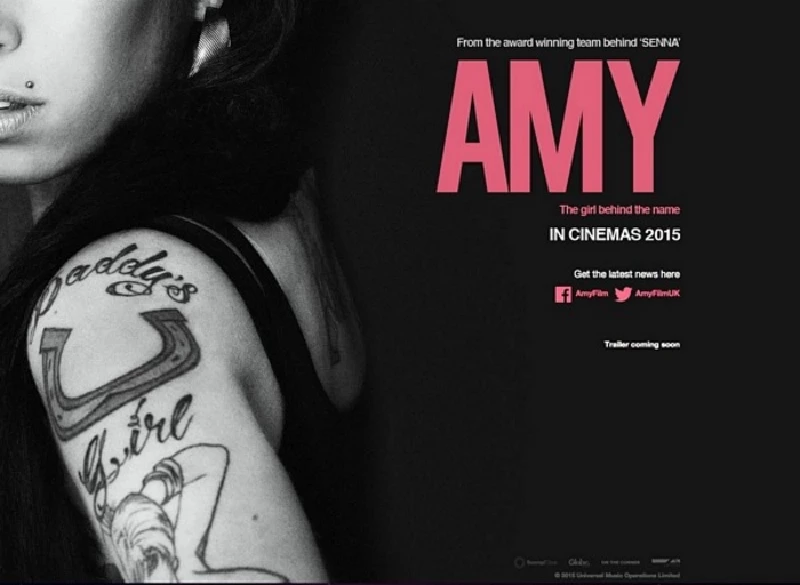 intro
A trip to the cinema has Owen Peters confused and frustrated as he watches 'Amy', the film/documentary on the turbulent life of Amy Winehouse
I never saw Amy Winehouse play live. Her albums 'Frank' (2003) and 'Back to Black' (2006) were my foundation on her growth, development and popularity. Other than catching an occasional interview or televised gig performance, she was always ticking along. I had no major opinion or affiliation with her music. So why is it the film / documentary 'Amy' directed by Asif Kapadia left me troubled, very troubled? The film charts the life of Winehouse in documentary style via footage of interviews, gigs, home video footage, mobile phones, TV shows offering private, unseen footage throughout her volatile life. Kapadia has somehow pulled together testimony from a multitude of her associates including close friends Lauren Gilbert and Juliette Ashby. He's stated during numerous interviews that the film is shot and edited without judgement which proves to be a very difficult balance as the film progresses. Nick Shymansky, Winehouse's first manager, provides an insight to a bright, naive young woman with a huge talent. To see Winehouse happy, sharp in observations and dialogue, with a desire to sing had me genuinely wondering if I wanted to continue watching, as the ending is known by all. Winehouse moves to Camden in 2005, hooking up with Blake Fielder-Civil who she later married. Here is the beginning of the end as she's introduced to a diet of heroin, crack cocaine and booze. She quickly becomes tattooed, pierced and depressed. Finger pointing and assumption can be made how and who introduces her to these concoctions without the culprit being exposed. As the film continues to document her painful and tragic slide away from reality, I'm now asking is this simply voyeurism? What is the benefit of the film? What is it trying to achieve? By the time her father Mitch has taken a film crew to St. Lucia in order to watch his daughter recover from her personal demons, I'm struggling with most people's actions around Winehouse. Did he really think an intrusive set of cameras would help his own flesh and blood aid her recovery? She makes it clear, almost as a child, asking, "Daddy why have you brought them here?" At this point you're into the territory of wanting to scream someone please help her, please. Someone take ownership. Instead it gets significantly worse. Footage of the paparazzi, dozens of them, day after day, chasing her walking along the street, getting into cars, entering, exiting buildings and flash bulbing her unhappiness and misery is deeply upsetting. Kapadia has decided to allow footage of Winehouse in tears and distress. What next, scenes of Winehouse naked, Winehouse being sick, a dog being kicked? Kapadia violates his own moral code. Some of the footage serves no purpose in being shown to the general public. Everyone wants a piece of the dying carcass. Frankie Boyle, Jay Leno and Graham Norton have no problem ridiculing Winehouse in front a live audience and millions watching from the comfort of their own homes. The jokers look like opportunists, which is exactly what they are. She's fair game if the result is laughter. Winehouse is set up for complete failure when manager Raye Cosbert allows her on stage in Belgrade early in 2011. Be it drugs or booze or both, she staggers around the stage unable to sing. The timescale is approximately five minutes. It feels like hours. She finally sits down, unable to stand up with people's assistance, let alone perform. The audience in their thousands boo and berate her. We only needed a thumbs down sign from some dignitary and the Roman colosseum spectacle would have been complete. It's gut wrenching, horrible viewing. Not surprisingly I can see people in the audience turning away, accompanied by sobbing and tissues. For some it's too much, they leave the cinema. There is a lighter moment when she and her long time idol Tony Bennett join up for a studio duet. Winehouse is incredibly nervous to be in his company. She can't get the song right. Bennett eases her through with reassuring words and a supportive cuddle. It's a tender emotional moment which captures her physical and mental fragility. The sight of Winehouse being reassured by Bennett as a father would his daughter is a good place for the cinema's projectionist kit to malfunction. Instead it's July 2011, the body of Amy Winehouse is filmed stretchered from her home covered in a black blanket to a waiting private ambulance. Amy Winehouse died of alcohol poisoning aged 27. By all accounts she died alone. Kapadia has won many plaudits and much acclaim for his composition and delivery of 'Amy' His portrayal of 'Senna' (Ayrton) followed a similar template. The recording of tragedy allowing others to make moral judgements may have been acceptable not once, but twice. He's on the cusp. He's either a pioneering film-maker or simply exploitative in his pursuit of cinematic coups. I've watched 'Amy' once, I won't watch it again. Some of her friends and family come out with zero credit for their actions. If that was the best support they could offer, I despair. As for the media, paparazzi in particular, clearly nothing has changed, pursuit of celebrities' lifestyles for those glossy "you too can have it all magazines." Amy Winehouse was drowning not waving. Yet, everyday they waited outside her home, restaurants, rehab centres. They were openly abusive to her privacy, and this invasive exploitation not seen since the paparazzi scrums (maybe the part anagram is scum) hunted Lady Diana. Thankfully there is another option. If you want to remember Amy Winehouse as a happy talent with her life and career ahead, let me point you to BBC Four Arena programme: 'Amy Winehouse@ The Day She Came to Dingle'. On blustery, rainy night in December 2006, Winehouse flies into Dingle, located in the south western corner of Ireland, performing to an audience of...85. St James church is the setting where the TV music series 'Other Voices' is filmed each year. Winehouse plays an acoustic set from her album 'Back to Black' accompanied only by a guitarist and bass player. After the twenty minute performance, she talks about her musical influences, namely Mahalia Jackson, Sarah Vaughan, Ray Charles and the Shangri-Las. Like any good interview it comes across as an unstructured chat. She's bright eyed, brimming with opinions, chattering and chattering with a permanent smile. Some of her band members along with the local taxi driver who completed the chauffeuring duties on the blustery Dingle night comment on Winehouse as a person and artist. Whilst their views are insightful it's the slow drawl and local brouge of Rev Mairt Hanley of the 'Other Voices' church who captures the moment. He can't quite believe she actually turned up and played. I'm sure he wonders if there was intervention from a higher power. 'Amy' is a very powerful, insightful, unsettling documentary. Others will want to take the ride more than once. Once was enough for me. 'The Day She Came to Dingle' captures, in my opinion, the real Amy Winehouse. It is an insight on what she could have been if given the support she required by those around her. The ifs, buts and maybes are there for all to see. Between these two films lies a rare insight into the enigma which was Amy Winehouse.
Band Links:-
http://www.amywinehouse.com/
https://www.facebook.com/amywinehouse
https://twitter.com/amywinehouse
Picture Gallery:-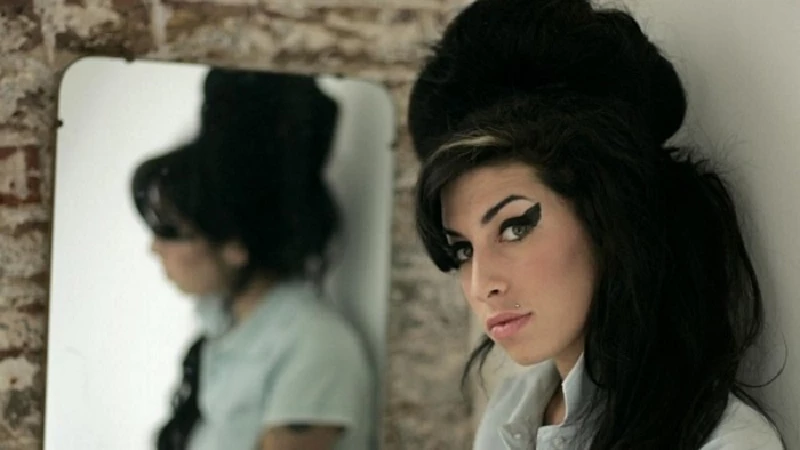 profiles
---
1983-2011 (2011)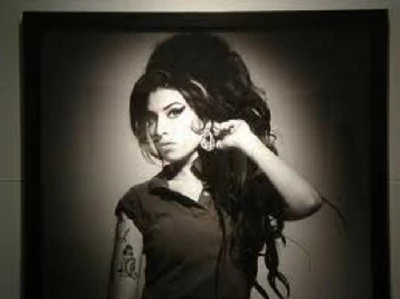 Andy Cassidy reflects upon the tragic and short, but remarkable life and career of Amy Winehouse
favourite album
---
The Collection (2020)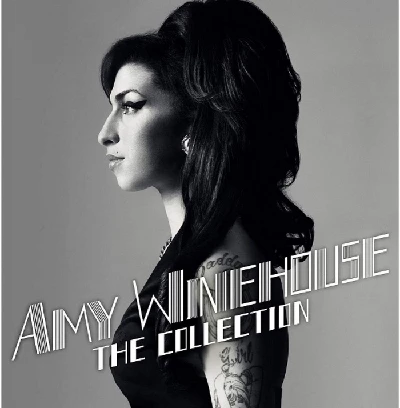 Nick Dent-Robinson reflects on 'The Collection', a new five CD box set from the late Amy Winehouse.
Pennyblackmusic Regular Contributors
---