---
published: 23 / 2 / 2014
---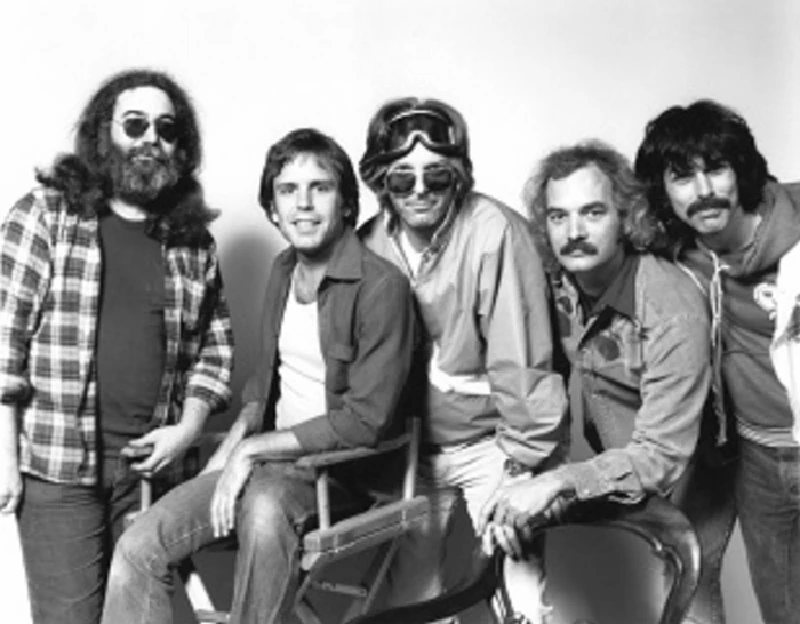 intro
In our series, in which our writers write about ten songs that made them love a favourite band or artist, Carl Bookstein reflects on his favourite Grateful Dead songs
In their thirty year history, from 1965 to 1995, the Grateful Dead touched a lot of lives deeply, as their music still does today. From the carnival caravan atmosphere of their on the road tours to their somewhat underrated album discography, the Dead's effect on their fans is akin to religion. Singer and lead guitarist Jerry Garcia's death in August of 1995 brought an outpouring of grief of planetary magnitude. I was blessed to be on the final leg of the final Grateful Dead tour. I was present at the last Grateful Dead show on July 9 of 1995 in Chicago, a month before Jerry Garcia's passing at the age of just fifty-three. The Dead's rich amalgam of folk, rock and space jazz entered into your soul and stayed there, leaving its legion of fans forever changed. The remaining members of the band have carried on in various formations. 'Uncle John's Band' (From 'Workingman's Dead', 1970) In my freshman year of college, 'Uncle John's Band' (then over ten years old) was the first Grateful Dead song to ever reach me. Its finely blended vocal harmonies were instantly soul soothing. Like some tantalising club, it offered a call to join: "Come hear Uncle John's Band by the riverside." The song's homespun folk rock music was magnetic, offering helpful wisdom as well: "Well, the first days are the hardest days/Don't you worry anymore." 'Box of Rain' (From 'American Beauty', 1970) If I had to choose a favourite Grateful Dead tune ever, 'Box of Rain' would be it. With a rare and resonant lead vocal by bassist Phil Lesh, 'Box of Rain' is a song of mourning about the impending loss of Lesh's dying father. It is also about the opening of eyes to a new world: "Look out of any window, any morning, any evening, any day." Robert Hunter's lyrics and Lesh's melody are healing and beautiful. The song also offers an invitation to adventure: "Walk out of any doorway/Feel your way…" 'Ripple' (From 'American Beauty', 1970) 'American Beauty' was the first Grateful Dead album to capture my imagination and probably their best. The song 'Ripple' offers the touching and earthbound folk sweetness of Jerry Garcia's voice. This song spoke poignantly to my own personal yearnings to head out on the road and discover more of life: "There is a road, no simple highway… That path is for your steps alone." 'Broke-down Palace' (From 'American Beauty', 1970) While I loved this song from first hearing it in Ann Arbor, Michigan, a decade later in Los Angeles, California it took hold for much greater effect. At that time, circa 1991, I was living in L.A., hanging out in the Venice Beach street musician scene - which served as a whole new awakening. When a friend and street singer there played 'Broke-down Palace' on his acoustic guitar, it carried powerful reverberations for me regarding my own journey, including its apt lyric: "Mama, mama, many worlds I've come since I first left home." 'The Golden Road (To Unlimited Devotion)' (From 'The Grateful Dead', 1967) 'The Golden Road' was the only single release from the Grateful Dead's debut album. Although it was only ever played live a small handful of times, it captures the 1967 Haight Ashbury, San Francisco, California Summer of Love vibe in unique fashion. It carries an infectious rhythm and a great dance beat. It calls out to its audience to "come right away" and join the party going on every day - full of the flavour of the San Francisco music scene it speaks about. 'Terrapin Station' (From 'Terrapin Station', 1977) 'Terrapin Station' is a symphonic opus suite that took up an entire side of the album of the same name. It was an often played concert hallmark over the years. To see it live is to hear an inspired organic piece of music that cascades and builds and surges evocatively. The song begins with a poet's lyrical muse and grows from there: "Inspiration move me brightly/Light the song with sense and colour/Hold away despair." 'Touch of Grey' (From 'In the Dark', 1987) I first heard 'Touch of Grey' early in the opening set during my very first Grateful Dead concert in the mid 1980s at Alpine Valley, Wisconsin. It instantly hit me that this was a gem of a number. A year or so later, when it was released on the album 'In the Dark', it became the Dead's first and only top ten hit. Its catchy Garcia sung chorus "I will get by/ I will survive" rang true as sage words from this storied journeyman group. Due in no small thanks to 'Touch of Grey', the Grateful Dead would draw in the largest concert attendance numbers in music. 'Scarlet Begonias' (From 'Grateful Dead from the Mars Hotel', 1974) 'Grateful Dead from the Mars Hotel' is for me one of the strongest albums in the Grateful Dead catalogue and probably ties for my personal favorite with 'American Beauty'. 'Scarlet Begonias' is an upbeat alluring danceable number that was usually paired in concert with 'Fire on the Mountain' for the beloved show highlight 'Scarlet Fire'. Grateful Dead lyricist and Jerry Garcia songwriting partner Robert Hunter pens a strong lyric here: "Once in a while you get shown the light/In the strangest of places/If you look at it right." 'Cassidy' (From Bob Weir 'Ace,' 1972 and Grateful Dead 'Without a Net', 1990) While the majority of the songs on this list are Jerry Garcia sung compositions, 'Cassidy' represents perhaps the strongest of (rhythm guitarist) Bob Weir led numbers within the Grateful Dead repertoire. 'Cassidy' is in part a tribute to Neal Cassady, the real world inspiration for Jack Kerouac's larger than life Dean Moriarty, the hero of the classic novel 'On the Road'. The song seems at once about death and rebirth with rich imagery from a silver stream to boundless seas. 'Stella Blue' (From 'Wake of the Flood', 1973) At a vigil in Windsor, Canada (across the bridge from Detroit), remembering Jerry Garcia, that took place just after his death in 1995, the sweetest little 'Stella Blue' travelled out of a cassette tape player there. You could hear the frailty in Garcia's voice: "A broken angel sings from a guitar." The lyric even seems to suggest the autumn of existence. It is poignant folk with more than a touch of blues, and every time you hear it even today, it still conjures the melancholy and sadness of losing Jerry Garcia. Thankfully, he and the Grateful Dead live on in these songs.
favourite album
---
American Beauty (2009)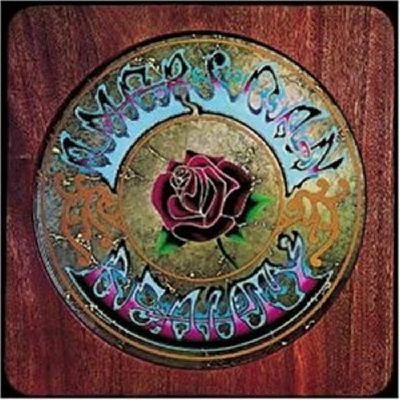 In our 'Re : View' series, in which our writers reflect upon albums from the past, new writer Carl Bookstein examines the Grateful Dead's 1970 masterpiece, 'American Beauty'
features
---
Grateful Dead, Chicago, 1994 (2012)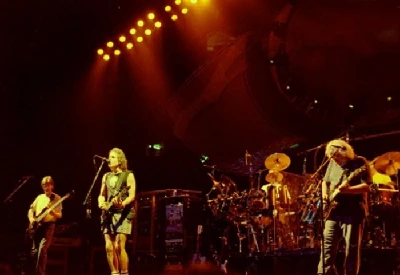 In the second in our new column in which a different Pennyblackmusic writer each month will be reflecting upon a 'Gig of a Lifetime', Carl Bookstein describes the impact upon him of going to see the Grateful Dead in Chicago in 1994
related articles
---
Bob Weir and Wolf Brothers: Live Review (2018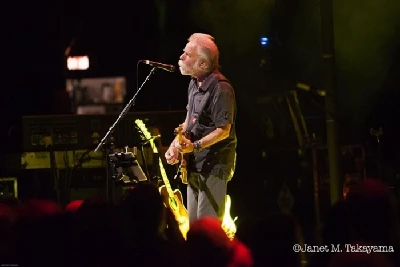 Lisa Torem finds that former Grateful Dead guitarist Bob Weir's terrific pairing with producer/bassist Don Was and drummer Jay Lane at the Chicago Theater makes for almost three hours of engaging music.
Pennyblackmusic Regular Contributors
---