---
Grateful Dead
-

Grateful Dead, Chicago, 1994
published: 16 / 2 / 2012
---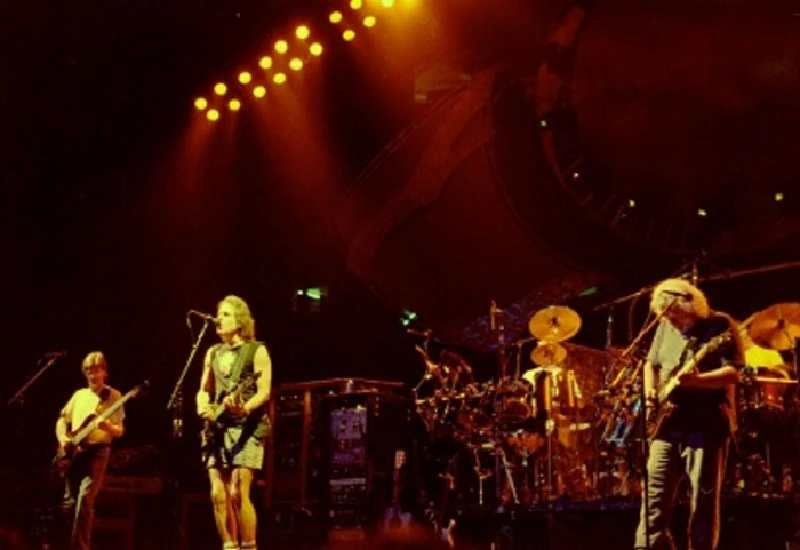 intro
In the second in our new column in which a different Pennyblackmusic writer each month will be reflecting upon a 'Gig of a Lifetime', Carl Bookstein describes the impact upon him of going to see the Grateful Dead in Chicago in 1994
With eyes wide open, I was suddenly spellbound. I had been to Grateful Dead shows before. Somehow this 1994 concert at Soldier Field in Chicago came at exactly the right time. This show and the scene surrounding it served as my true Grateful Dead awakening. Part of the magic was having road tripped to Chicago from Detroit for the Dead's two night stand at Soldier Field. The other part of it was that the show came at a time in my life when I was fully able to step into the moment. The day, the Dead- nothing mattered more. As I ventured forward toward the Dead show parking lot, these truths became supremely clear. It was as though the world suddenly flooded with more colour- new oceans of tie dye. What I witnessed as though for the first time was a true parking lot paradise. "Tickets for St. Louis." "I need tickets for Detroit." "Celebrate Jerry's birthday." "I need a miracle." "Who has my miracle ticket for tonight's show?" With beautiful Lake Michigan in the background, I crossed the bridge into Chicago's Soldier Field parking lot and its massive hippie gypsy party scene. It was still a good number of hours before the show was set to begin, but the parking lot scene was very much alive, happening and growing. Someone in a tall red and white striped hat danced by. He looked like Dr. Seuss' Cat in the Hat meeting Uncle Sam. 'U.S. Blues' played from a tape player in the background- one of the many electric, mystic coincidences going on at any moment along the Dead's summer tour. "Hot grilled cheese and tomato for a dollar." "Dark Star Lager- made for Heads by Heads." "Tie dye Jerry birthday T shirts." The endless trading of odds and ends, accessories and odysseys- colour and more colour. The Grateful Deadhead caravan carnival rolled on from town to town. Following Chicago, St. Louis and Buckeye Lake, Ohio, a show was set in Detroit to mark Jerry Garcia's 52nd birthday. Every Dead show was an entirely different song list, making each a cause for celebration. No other band offered quite a comparable on the road adventure. "Handmade silver from Katmandu." "Psychedelic clothes from Guatemala" offered a vendor along "Shakedown Street", the Grateful Deadhead marketplace that surfaced in the parking lot at every Dead show. 'Unbroken Chain' rang through the air from an old VW bus in the lot; its owner selling "juicy plums, ice cold Budweiser and organic juices." Great music and high times abounded- peaceful relations and spacey revelations. Adam, Eve and Jesus were all out selling vegetarian burritos in this asphalt garden. Before they hit the stage, the Grateful Dead released balloons in red, white and blue and in a rainbow of colours. Another cat in an Uncle Sam hat danced by. Long hair, tie dye and the high energy of freedom were everywhere. The lights flickered. Two huge video screens went on. The Grateful Dead were tuning up and tuning in. Bob Weir, sleeveless and suntanned, broke into a tough voiced and powerful 'Picasso Moon' as the show starter. Then Jerry Garcia took the lead on the follow up, sweetly singing 'Sugaree'. Phil Lesh was on bass, and Mickey Hart and Bill Kreutzmann on drums- the rhythm section sounding tight in the first set. Vince Welnick, the band's latest keyboardist grooved right in. The light show was in psychedelic cine-scope with colors aqua blue, pink and green, with designs ever changing, from neon hearts to roses in the sea. It was the 1960's Bay Area California acid tests all over again- yet blown up and expanded in their vision for this audience of 55,000. Innovative guitars twanged and travelled , and beautiful hippie girls danced everywhere. Jerry looked a touch weather worn, but sounded as good as ever and appeared genuinely happy and very much into the night. "I was born in the desert/Raised in a lion's den" - The Dead powered through 'New New Minglewood Blues' and one classic after the next, drawing both from their own catalogue as well as covers from Dylan to the Beatles. Included on this night was a juiced up version of 'Lucy in the Sky with Diamonds' until they ultimately concluded with a resonant 'Knockin' on Heaven's Door' encore. Jerry Garcia, singing "I'll get up and fly away" from 'Wharf Rat', rocked the audience toward nirvana. I would see four shows on the Dead's 1994 summer tour- two in Chicago and two more that soon followed in Detroit. It was that first Chicago show that turned my world around. I would see twice as many Grateful Dead shows in 1995 and became even more immersed in the scene before Jerry Garcia's death following the 1995 summer tour. The band and the scene truly blessed my life. The whole Grateful Dead experience was pure magic.
Picture Gallery:-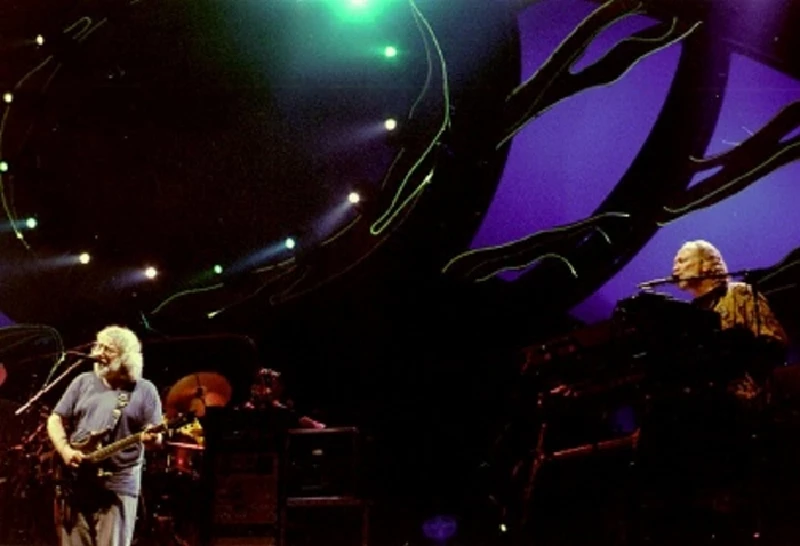 favourite album
---
American Beauty (2009)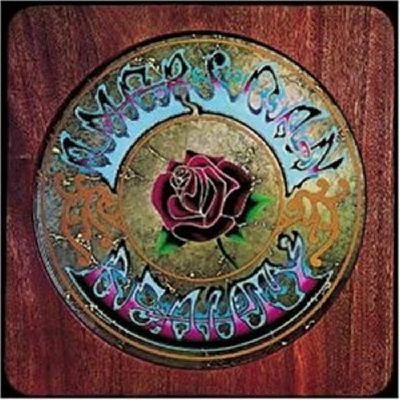 In our 'Re : View' series, in which our writers reflect upon albums from the past, new writer Carl Bookstein examines the Grateful Dead's 1970 masterpiece, 'American Beauty'
features
---
The Grateful Dead (2014)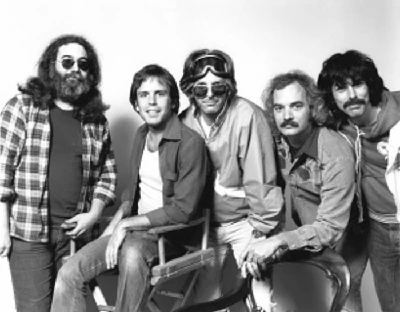 In our series, in which our writers write about ten songs that made them love a favourite band or artist, Carl Bookstein reflects on his favourite Grateful Dead songs
related articles
---
Bob Weir and Wolf Brothers: Live Review (2018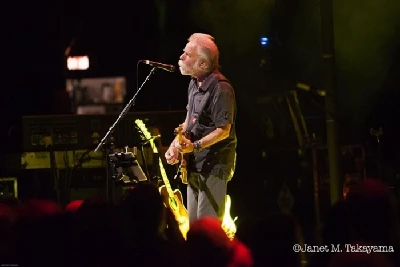 Lisa Torem finds that former Grateful Dead guitarist Bob Weir's terrific pairing with producer/bassist Don Was and drummer Jay Lane at the Chicago Theater makes for almost three hours of engaging music.
Pennyblackmusic Regular Contributors
---