---
published: 14 / 12 / 2013
---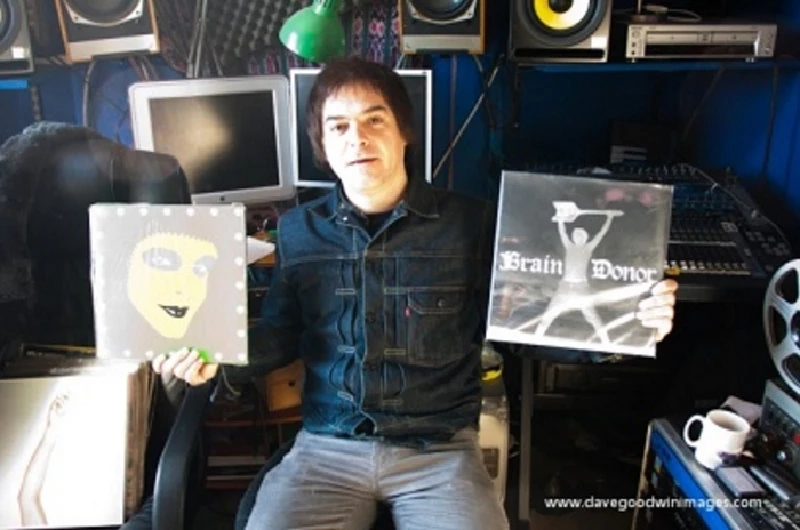 intro
In his Vinyl Stories column Dave Goodwin speaks to record producer and Spiritualized and Julian Cope guitarist Tony 'Doggen' Foster about his record collection
This month's 'Vinyl Stories' comes from a man that has been involved in the wonderful wax all his life in one way or another. The man behind Julian Cope, Spiritualized and a whole host of talent including recently Jake Bugg and Dave Gahan of Depeche Mode. Tony "Doggen" Foster is the source of my interrogations this time round. He has his own recording studio in the deepest darkest suburbs of Nottingham, and it was here that I screwed his feet to the floorboards and raided his box... "I think I've been very lucky over the years because I've managed to keep hold of my vinyl from the days when I was a kid. I moved to London when I was around eighteen, and then from there I went to America when I was twenty because I got a record contract with a bunch of mates. I did actually sell a few records that I knew were worth a bit of money which was stupid I know, but the majority of the original collection is still there. There's a couple I've got back, but they're not the original pressings I had in the first place." "It sounds really boring and geeky, but it's the music you love, isn't it, whether it's on a demo or a pressing? So, when I came back to England I lived in Wiltshire for a while which is now Julian Cope's place, and I've had this recording studio for over fourteen years." "I was originally born in Bestwood on the outskirts of Nottingham. People say it's the gun capital of Britain and it's got really bad press, but so has every city when you look at it. After moving to Wiltshire, I came back to Nottingham buying originally a place in Eastwood, and then came back to the beautiful city and bought a house in Sneinton. But to be honest now my life is either being on the road or coming back here. I do loads of session work and have played on too many records and number one records to name. I've been lucky." "The first record I ever bought in my life was a compilation record of 'Great Western Themes'. I was really into the Shadows when I got my first guitar around eight or nine. It had all the old western tracks like 'The Good, the Bad and the Ugly' on it. And then for my ninth birthday I got an electric guitar, and my mum worked in a chippy in Sherwood in Nottingham. I think it's called the Robin Hood Chip Shop now, but I can't for the life of me remember what it was called then. She would always bring us cold chips home. They were bloody horrible. But we used to get the bus sometimes outside a shop called A-Z Antiques, and they had everything under the sun in there from records to clothes and all sorts. On my birthday which is in September my mum said that she was going to buy me that guitar. It was fourteen quid then which a lot of money was, so it was my Christmas present as well for that year. I was so enthusiastic about it that I kept going back to the shop where I got it from. and the guy that owned it gave me some records." "The first record I want to introduce is 'Groovin' at the Go Go'. I'm no Northern Soul aficionado, but this is the dogs. It's got Eddie Holman's Eddie's My Name' on it, an old mod shuffler and it's a compilation from the 80's I think of the obscure record label Harthon from the States. A lot of the tracks on here weren't even released back then. I was a bit young to kind of understand the hype the first time round, but I remember at the school disco they used to play stuff like Frankie Valli or Doris Troy and all the classic stuff, and they would play stuff from this album too which was a bit rarer then." "But all of this music stuck in my mind so well. And I know it's not on here, but when you hear Frankie Valli's 'The Night' it's like a time machine has started up. It gives me goosebumps just thinking of the first few bars, and it transforms me right back to twelve or thirteen at the school discos. I remember there used to be a skate park in Bestwood where they used to play music, and people would skate in a circle, you know? It was all to this kind of music. There used to be a bit of reggae being played, and other stuff like Janet Kay's 'Silly Games'. I've got those on singles, but I'm not actually that big a singles man. I'm more of an albums man really. But I love that album with a passion." "The next is an album that changed not just me but a lot of people in Britain - 'The Wonderful World of Reggae'. This copy has got writing all over it, and I know who did it because she wrote her name all over it - Wendy Squires! I eventually swapped this with her for a copy of Connie Francis's 'Lipstick on Your Collar' from 1959. It was my dad's, and it was a bit naughty because he still hasn't realised he hasn't got it anymore!" "I remember being round at her house, and I had one of those battery operated turntables at the time, and it would slow down because the batteries were on the way out. It's because of my dad that I really look after records, but this next one has had a few mice at it by the looks of it. We had mice when I used to live in Rise Park, and they would chew everything. You could come downstairs in the morning and a loaf of bread would still be there on the worktop, but it had no middle to it!" "This is a copy of the Shirelles. Now it's not just the Shirelles I'm highlighting here, but the whole spectrum of that kind of music. I love Phil Spector's wall of sound and that kind of thing. Just going back to the soul connection, this is one of my favourite soul records of all time, Millie Jackson's 'Caught Up' because it had summer on it, which is just a fantastic tune. A lot of her albums are concept albums, and if I remember right she was pretty anti men and well on the feminist road. I bought this around the time I was recording for Brain Donor when we used to wear lots of make-up and stuff like that. I have just bought a copy of this on CD. It's crazy because you end up giving all your own stock to your mates and end up with none yourself, so I had to go and buy this so I didn't keep playing the record." "Another one of my favourite soul records of all time has got to be Marvin Gaye's 'What's Going On' along with anything by Funkadelic. And I was a massive Sly & The Family Stone fan, that funky psychedelic sound." "I love Can. I have all their original albums. I think they are great. The first time I listened to 'Ege Bamyasi' I must have been around seventeen and it just blew my mind. It sounded like nothing I'd ever heard. It's a bit like Pink Floyd but not really, and a bit like a punked P.I.L. but not really, and a bit like Joy Division but not really, and I found out much later that all those bands were influenced highly by Can. Those records I bought in my teens. I'm so glad I kept these because there was a time in the late Eighties where I didn't care about my possessions or anything really, and I had collected a lot of records by that time. I think it was an age thing. Luckily I didn't sell all the records that I really liked. I draw a lot of influence from all this stuff, not just in the style of how it's played but the writing of music too. The covers are something else too. They've got silver in them. Real silver." "The Beatles – 'Rock and Roll Music/Sgt. Pepper's'. Those records changed my life. I got the 'Sgt. Pepper's' from the antique shop owner where I bought my first electric guitar I was telling you about. Well, with that he gave me the 'Rock and Roll' compilation, and it changed me forever that did. I think it was just the raucousness of it all. I had never heard the Beatles sound like that. Lennon's voice just had me in shreds on tracks like 'Dizzy Miss Lizzy'. I remember my brother getting this album. In fact, this is it! But I thought that's the kind of music I want to try and make. It's so good. It's got 'Taxman' and 'Helter Skelter' on it. It just rocks. I love compilation albums. It's also what you get for being brought up in the Eighties. Your mum and dad were playing this, so you listened to it as well as what you were listening to at the time." "There were two records that really did change the way I thought about music when I was growing up though. Black Sabbath's 'First Album' really affected me. It sounded like the cover. It sounded like a scary wood. And Led Zeppelin – 'Led Zeppelin III' definitely. People in the Eighties were exposed to so much music it was unreal. One minute you were listening to Gary Numan and the next you were listening to Led Zep. I wasn't overly massive into metal, but they were massively important to me in my life those two albums." "When I was nine or ten and around the time, I got my guitar my dad gave me a load of singles that he obviously wasn't bothered about. It was stuff like 'Voodoo Child', 'Paranoid' and all this rock Stuff. I think it was a bit too heavy for him. It had Atomic Rooster and Chicago in it. My uncle brought the Black Sabbath stuff round a lot. He was a bit of a hippy and into dope and politics, and was always going on about warpigs and all that. And as a kid I didn't realise until later that he was quoting Black Sabbath. They were from Birmingham and like daft. They were just lads that reflected the sound of the industrial sound that was going on around me." "I'm a massive Who fan, and my brother had a tape called 'The Story of The Who', and I remember I nicked it and took it on school camp once knowing that he'd kill me if he found out. I played it to death. I had all the singles...Oh, Dave, where do you stop?"
Picture Gallery:-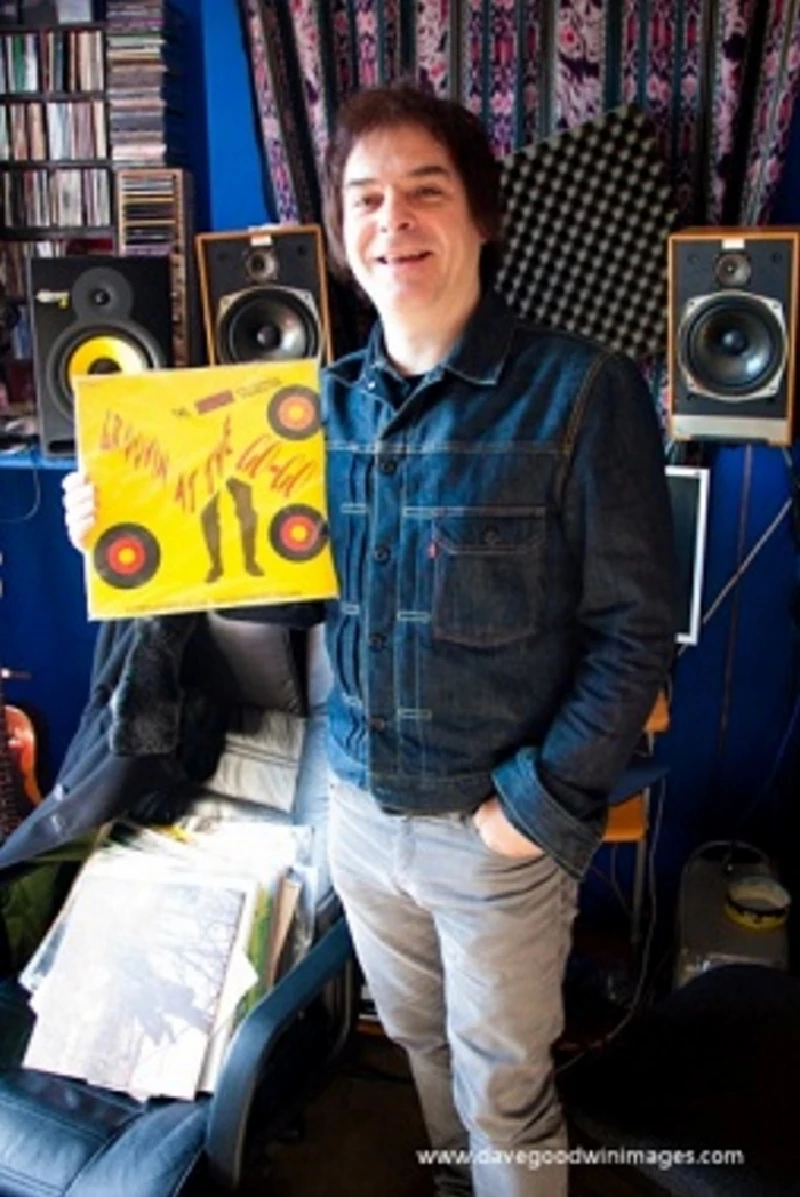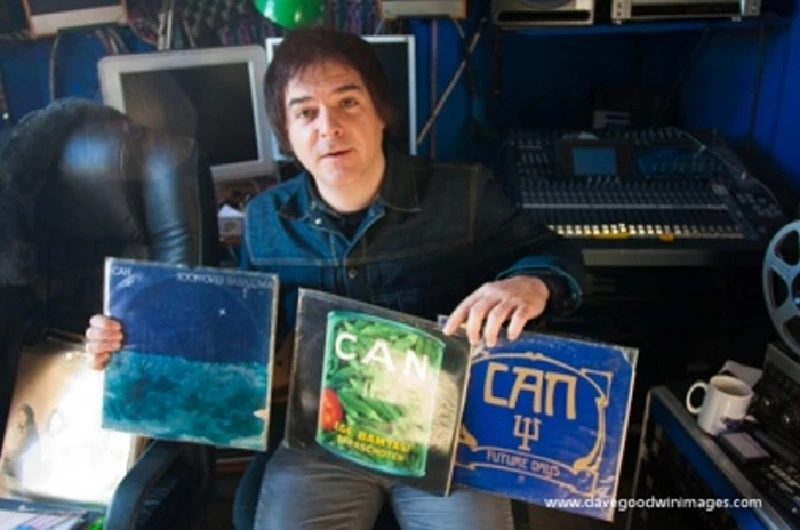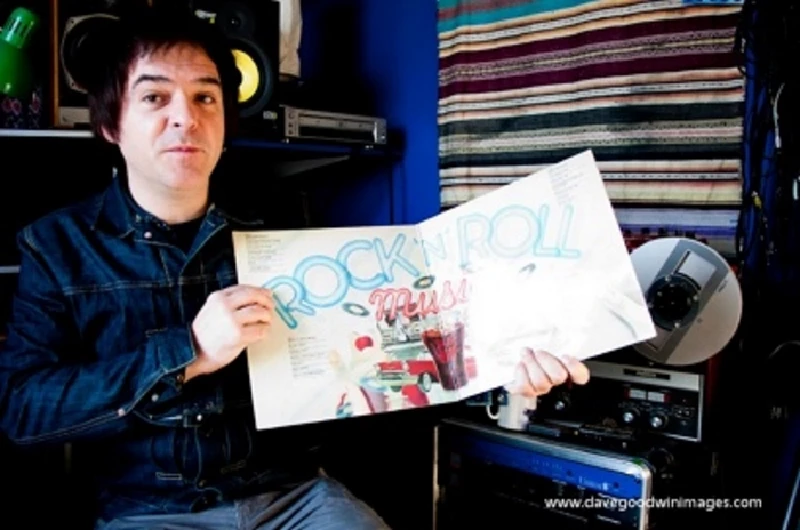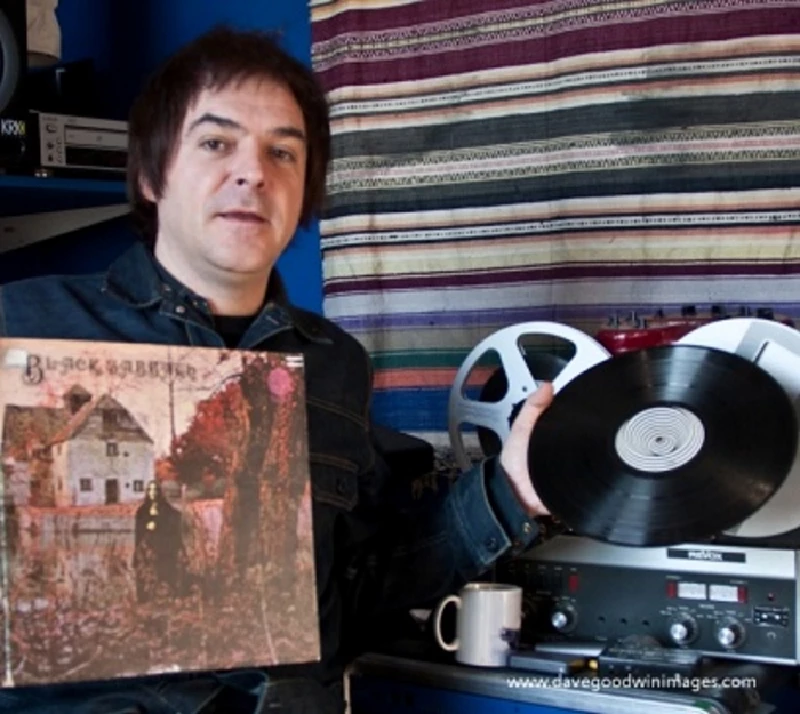 Visitor Comments:-
678

Posted By: Tomaz, UK on 20 Jan 2014
Doggen produced an album by a band called The Breakdowns a couple of years ago which is a wickedly great piece of bubblegum rock. He's worked with some great folks over the years. I can hear his influence in that album for sure.
---
interviews
---
Interview (2013)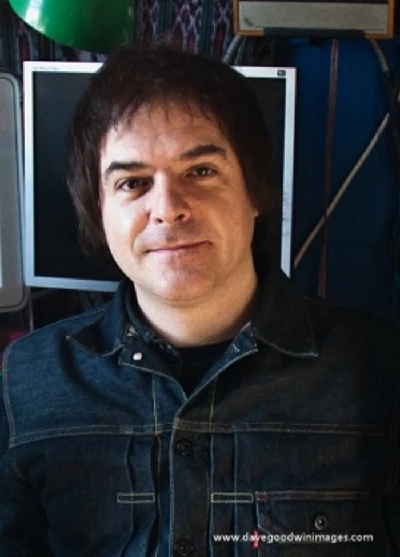 Dave Goodwin chats to Spiritualized and Julian Cope guitarist and Nottingham-based engineer and producer Tony 'Doggen' Foster about working with Jake Bugg on his debut solo album and his musical career
live reviews
---
Custom House Square, Belfast, 24/7/2011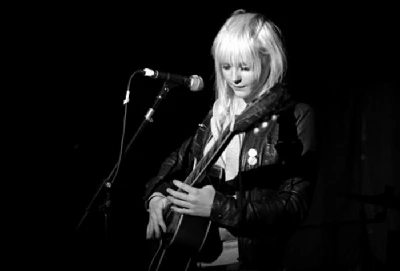 Tara McEvoy watches the twice Mercury Prize nominated Laura Marling, who was a once crippingly shy stage performer, play a both confident and tranquil set at the Custom Square House in Belfast
reviews
---
Song for Our Daughter (2020)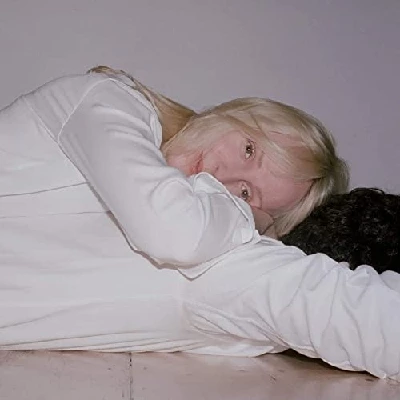 Lush seventh album from critically-acclaimed folk artist Laura Marling which is written for her fictional daughter
Pennyblackmusic Regular Contributors
---