---
published: 3 / 10 / 2013
---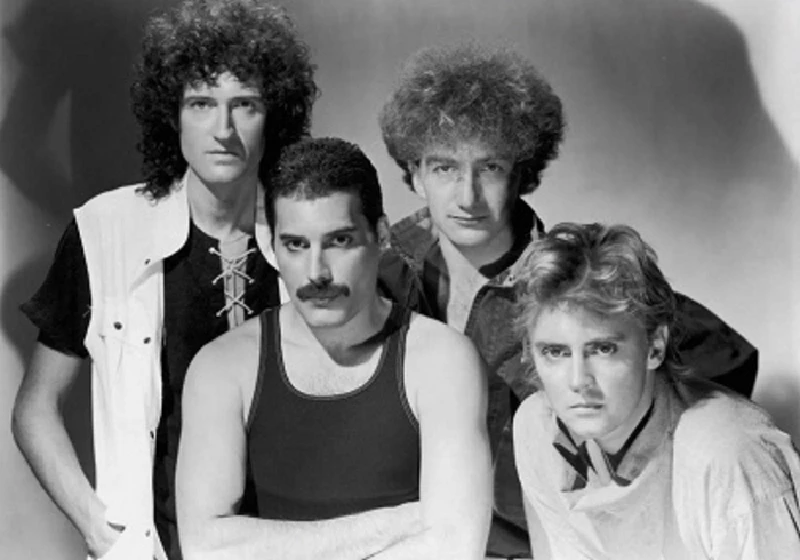 intro
In our series, in which our writers write about ten songs that made them love a favourite band or artist, Fiona Hutchings reflects on her favourite songs by rock legends Queen
'Machine World (Back to the Humans)' From the album 'The Works' (1984) My older brother is a huge Queen fan, and he passed that enthusiasm on to me at a very early age. I was five when I first heard this song and even at that age, pre the internet, the smart phone, the techno space age this tale of machines taking over the world painted vivid images for me. Freddie Mercury fairly spits out the lyrics that nearly thirty years later have never been more accurate. 'I Want to Break Free' From the album 'The Works' (1984) Everyone remembers this song for the 'Coronation Street'-inspired cross-dressing video. In our house, ruled with a rod of iron by a very strict, fire and brimstone spouting, God-fearing father, the lyric of "God knows. I want to break free" meant this song was banned. Just as banning 'Relax' by Frankie Goes To Hollywood did nothing but make it more popular, the blasphemy just made this song all the better as far as tiny rebellious me was concerned. Also the live version of this song has a fantastic ending. 'Tie Your Mother Down' From the album 'A Day at the Races' (1976) This is all big guitar riffs and witty lyrics delivered with alternate spitfire speed and drawls. My big brother (him again) used to get a kick out of making me sing this to his friends. My angelic grin, chubby cheeks and bouncing pig tails were wonderfully at odds with a lispy rendition of "You're such a dirty louse/ Go get outta my house/ That's all I ever get from your/ Family ties, in fact I don't think I ever heard/ A single little civil word/ From those guys". How prophetic. For the millionth time, I thank my lucky stars video cameras were the preserve of the rich and famous in the early 80's. I met friends of his in my teens whose response to being introduced was "Oh yeah, he used to make you sing down the phone..." 'Another One Bites the Dust' From the album 'The Game' (1980) Well, it has a killer bass line, and for a very understated song it sounds huge and it sucks you in. I can remember listening to this on a very old record player. It just kicks in heavy and then builds with menace, a sense of controlled violence before spilling into raw pain. According to some Christian evangelists in the early 80's, the track allegedly includes backward masking. If you play it backwards, the chorus is actually encouraging you to smoke weed. It is an accusation that has been denied, and my thoughts on the matter has never changed. Who risks buggering up their vinyl trying to play it backwards? 'She Makes Me (Stormtrooper in Stilettoes)' From the album 'Sheer Heart Attack' (1974) I can't pick a favourite Queen album, but 'Sheer Heart Attack' is certainly up there. This album goes everywhere from the heavy riffs of 'Brighton Rock', the music hall of 'Leroy Brown', the madness of my next choice to the beautiful laid back love song that is 'She Makes Me'. 'Stormtrooper in Stilettoes', which is sung by Brian May, is almost dreamlike, and once again despite being very young I just got what it meant to convey. On the album it pants gently into the also magnificent screams of 'Lap of the Gods', another majestic song. 'Stone Cold Crazy' From the album 'Sheer Heart Attack' (1974) Listening to this one makes your heart speed up. It starts with the blare of sirens, hits its stride with polished almost punk riffs and it is off and running like a rapid dog fleeing the dog warden. At two minutes and 18 seconds it barely pauses for breath and the lyrics are up there with 'Death on Two Legs' if you want waspish sting after sting. Queen rarely had to resort to using swear words because they had the vocabulary to wound without a parental advisory warning. Perfect. 'Innuendo' From the album 'Innuendo' (1991) This song is huge, epic. The lyrics are an unflinching catalogue of human mistakes, inability to live in peace, the constant fight for more, the failure of religion or any kind of god to save our souls and unsurprisingly, given Mercury's battle with HIV and AIDS, death. If the earlier 'Was It All Worth It?' from 'The Miracle' was a first attempt at considering these ultimate questions, 'Innuendo' was the perfect end. Freddie's final plea for answers still makes the hairs on the back of my neck stand up. The notion that we will plant our feet firmly in the earth and 'keep on trying and whatever will be will be' is one that has served me well through my life, and it is the hope in the sentiment that makes this ultimately a positive and fitting epitaph. 'Keep Passing the Open Windows' From the album 'The Works' (1984) An album track about overcoming adversity, having hope, no matter what odds are stacked against you. I have carried this one like a talisman from a very early age. In times of great despair I have listened to it repeatedly. It combines verses that empathise with why you feel so very shitty and then a chorus that tells you to just keep going. It is unflinching about being friendless, broke and fighting a seemingly never ending battle against suicide. I have sat in some very dark places, and listened to this until I felt strong enough to move into somewhere with light. '39' From the album 'A Night at the Opera' (1975) It is a tale that sounds like it might be about pioneers in the Wild West, and I guess it sort of is. They were just space explorers returning home after a mission. Queen were a band comprised of highly intelligent men, and I think Brian May's degree (and eventual PhD) might be showing in this one. The explorers think they have been gone a year, but because of the time dilation effect in Einstein's Theory of Special Relativity it has actually been a hundred years and the loved ones they left behind are now all dead. Seriously, is there another song by anyone ever that weaves the Theory of Special Relativity into a simple but beautiful acoustic song? 'Misfire' From the album 'Sheer Heart Attack' (1974) This song is interesting because it was John Deacon's first composition and he played most of the guitars featured in it..... Okay, okay, it is also a song about premature ejaculation, and I fully accept that when I was fifteen and realised this I thought it was wonderfully naughty (not as rude as 'Get Down and Make Love' though. Go play that too). It is also musically sort of hypnotic - duelling guitars always are. So there you go, Queen, a band that could mix flamenco guitars with heavy rock riffs, dress up as soap characters, predict the way machines have taken over our lives and write beautiful love songs. A band that did prog rock, stadium rock, pop, dance, the British national anthem and opera. God Save Queen.
Band Links:-
https://en.wikipedia.org/wiki/Queen
profiles
---
Bohemian Rhapsody (2018)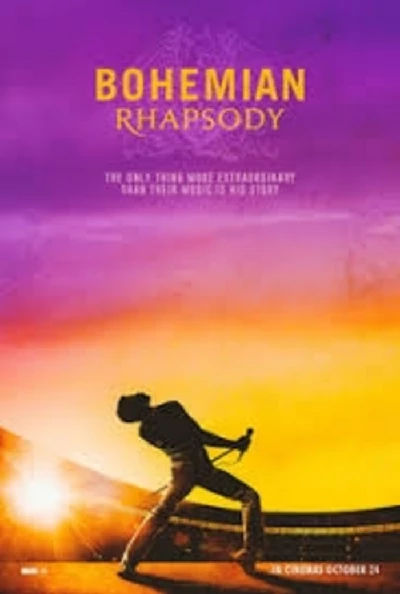 Nick Dent-Robinson asks if the much maligned new film 'Bohemian Rhapsody' about the music of British frontman Freddie Mercury and Queen has been fairly received or whether its bad reviews have been justified.
favourite album
---
A Night at the Opera (2002)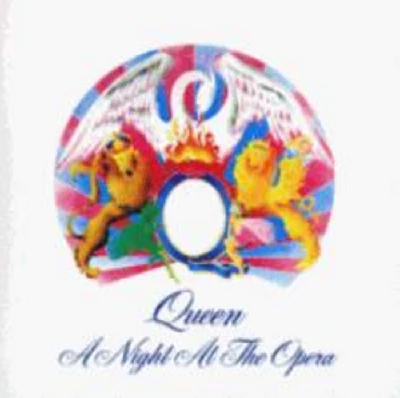 For the latest in our Favourite Albums series, Anthony Dhanendran writes about Queen's classic fourth album, 'A Night at the Opera"
features
---
The Image That Made Me Weep (2021)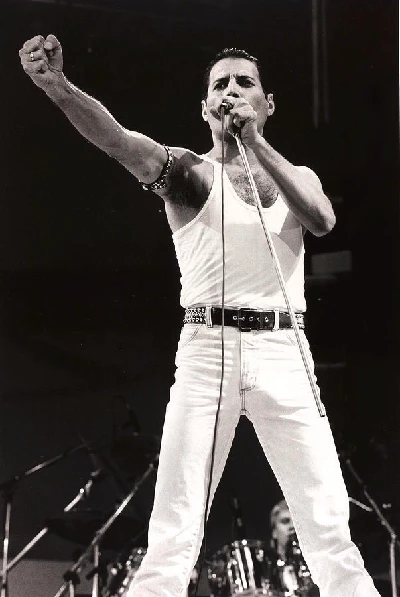 In 'The Image That Made Me Weep', in which a different writer with each edition writes of the impact of a photo or an image on them, Fiona Hutchings reflects on a photo of Queen at Live Aid.
related articles
---
Sam Shinazzi: Interview (2015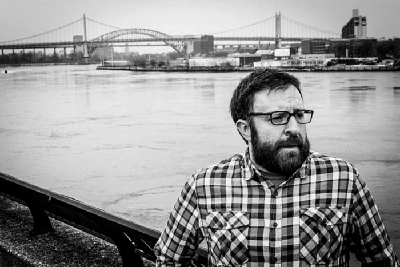 Sam Shinazzi has delivered his strongest set of songs so far with the release of his fifth solo album, 'Forever and Now'. In a rare interview with him, Malcolm Carter talks with Sydney-based Shinazzi
Pennyblackmusic Regular Contributors
---