---
published: 7 / 10 / 2012
---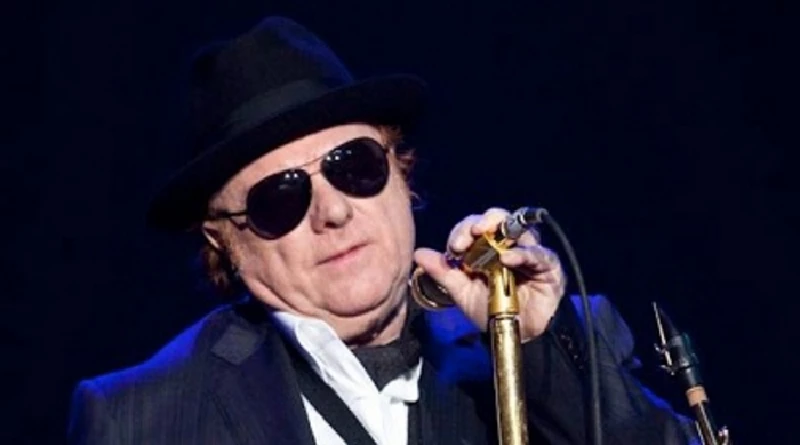 intro
With his new album 'Born to Sing: No Plan B' having just been released, Carl Bookstein reflects on the career of Van Morrison
Soul, gospel, blues and jazz singer Van Morrison dwells in the hinterlands outside of rock, yet within the spotlight of the rock press and within the storied heights of rock history. A prolific songwriter, Morrison has created a uniquely rich and varied body of work. A legion of avid fans still awaits his every release. Morrison first stepped into the limelight fronting the Irish band Them, who released albums in 1965 and 1966. Notable songs included their cover of 'Baby Please Don't Go' and Morrison's 1966 rocker 'Gloria'. A year later, he went solo with the enduring radio hit, 'Brown Eyed Girl'. Morrison would soon move away from the pop parametres of that signature song-exploring much deeper and more creative directions. In 1968 Morrison would release the most and utmost legendary album in his catalogue, 'Astral Weeks'- a masterpiece that flows like free jazz; a poetically evocative and musically innovative piece of work. The beauty of 'Madame George' sends its listener into a trance. Morrison's second hallmark album came in 1970 with the rhythm and blues stylings of 'Moondance'-another masterful and fully realized work that includes the blissful karma of 'And It Stoned Me' and the jazzy love buzz of the title track. 'Moondance' would years later be my introduction to Morrison's music, first heard at my inaugural high school party. Morrison's music has helped supply the soundtrack to my personal journey ever since. Albums like 1972's 'St. Dominic's Preview' were also personal favourites, but in the 1980s I began to feel like my destiny was aligned with, or at least inspired by Morrison's muse. The spiritual direction Morrison began to take with 1982's 'Beautiful Vision' album seemed to create a new kind of gospel. I found 'Beautiful Vision' uplifting in college- transporting me to a better place than my academic surroundings. 1985's 'Sense of Wonder' album came out at a time when I was literally living a sense of wonder as a ski bum off in the mountains of Sun Valley, Idaho. I would get off the mountain every day and ritually play Morrison's then current LP- these were the best of times. 1986's 'No Guru, No Method, No Teacher' was among the very best of all. The beauty of 'In the Garden' was played as I explored the Pacific Ocean seaside streets of my then new home in Los Angeles. Fast forward to 2012: Morrison has just released his latest album, 'Born to Sing: No Plan B' recorded for the storied Blue Note jazz label. A mix of jazz and rhythm and blues, 'Born to Sing' was recorded in the studio with a core six piece band, plus Morrison on piano, guitar and alto saxophone. The four year period since 2008's 'Keep It Simple' marks the longest wait for an original Morrison album since his career began. 'Born to Sing', Morrison's 35th studio album as a solo artist, finds him addressing both a world crisis in economy and in spirit as well as matters more mystical. While Van's originality in songwriting is historic, he is equally remarkable as a singer. 'Open the Door (To Your Heart)' is purely soulful singing from the get go- a combination of jazz and R&B. "Open the door to your soul./Get back in the flow." The mellifluous opener with great tenor saxophone accompaniment finds Morrison and his band hitting the note. Alto sax, tenor sax, trumpet and trombone compliment 'Goin' Down to Monte Carlo'. Jazzy and soothing, Morrison sings of going on a retreat looking for peace - "Sartre said that hell is other people/I believe that most of them are." Morrison's lyrics have sounded hassled and harassed by his fame for years, although his music remains inspired. On the title track, Morrison's vocals are a melodic, sharp and resonant instrument. "Passion's everything when you were born to sing." "No gravy train that stops at your station… No pot of gold" the song 'End of the Rainbow' announces. While the lyrics herald the failures of capitalism and materialism, the melody and Van's muse remain uplifting. 'Close Enough for Jazz' has a beautiful instrumental start- swinging classic jazz, and 'Mystic of the East' features a fine stirring vocal- a first rate number. 'Retreat and View' is classic Morrison soul searching - "Got to make my own breakthrough so I can see things new." 'Pagan Heart' is a pure blues and with 'If In Money We Trust' Morrison repeatedly and poignantly asks "Where's God?" On the thoughtful closer 'Educating Archie', Morrison lists his societal grievances while still somehow championing the individual. While not as innovative as some of Morrison's masterpieces, 'Born to Sing: No Plan B' is a solid effort- top to bottom.
Band Links:-
https://www.vanmorrison.com/
https://www.facebook.com/vanmorrisonofficial
https://twitter.com/vanmorrison
Have a Listen:-
Picture Gallery:-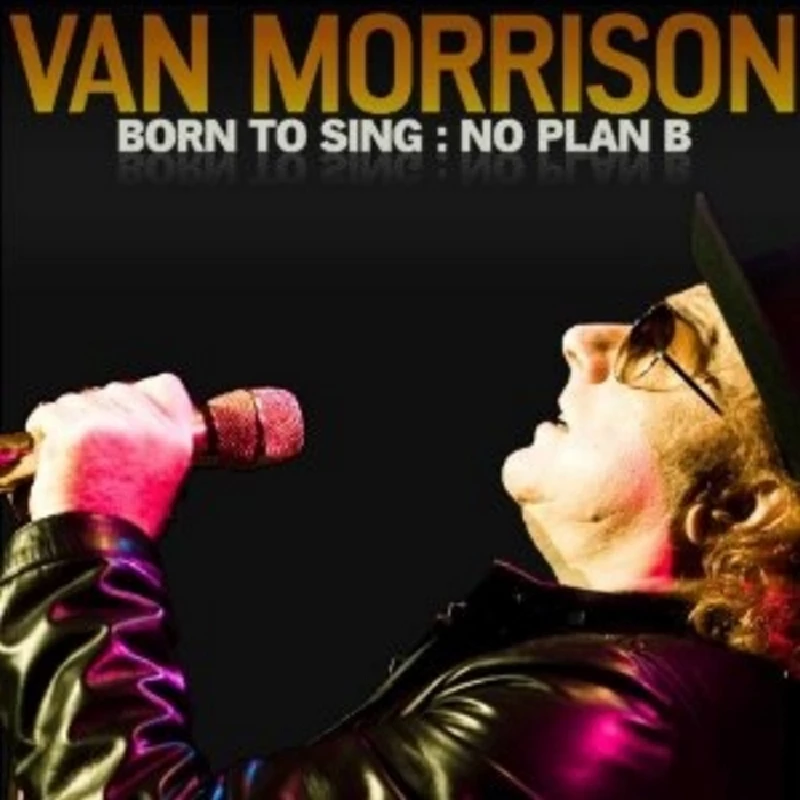 live reviews
---
New Theatre, Oxford, 27/10/2019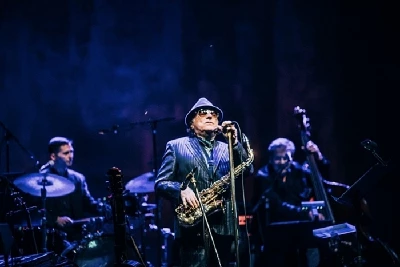 Nick Dent-Robinson enjoys a diverse, career-spanning set of blues/rock from Van Morrison at the New Theatre in Oxford.
Pennyblackmusic Regular Contributors
---