---
Van Morrison
-

Latest Record Project: Volume 1
published: 5 / 7 / 2021
---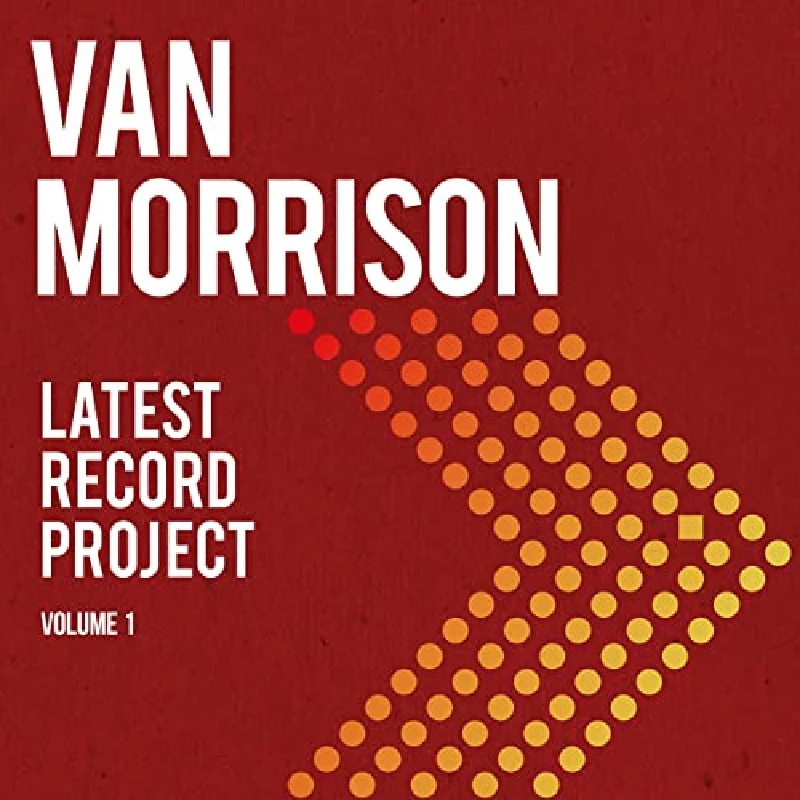 Label: BMG
Format: CD Box
intro
Competent but flawed and over-long triple album from Van Morrison
This is Van Morrison's 42nd album, so no surprise he has run out of original names for his new release! There's certainly a lot to digest on 'Latest Record Project: Volume 1'! Van Morrison has been one of rock music's most vocal opponents of the Covid lockdown, furious that he was prevented from touring. He has spent the last year completing this 28-track triple album which provides over two hours of competent if somewhat languid blues and jazz. Occasionally a little more editing might have been desirable but Van Morrison is in fine voice as he rails against politicians, the media, the music business and the modern IT era plus much else besides. Songs like 'Why Are You On Facebook?' are hardly in the same pop-poetry league as 'Have I Told You Lately That I Love You'. Yet, there are some plus points in the new record. 'Up County Down' is an interesting homage to Van Morrison's Northern Irish roots whilst two tracks written with lyricist Don Black are remarkably good. Maybe Volume 2 when it appears (hopefully in a post-Covid era) will be rather more upbeat!
Track Listing:-
1
Latest Record Project
2
Where Have All the Rebels Gone?
3
Psychoanalysts' Ball
4
No Good Deed Goes Unpunished
5
Tried to Do the Right Thing
6
The Long Con
7
Thank God for the Blues
8
Big Lie
9
A Few Bars Early
10
It Hurts Me Too
11
Only a Song
12
Diabolic Pressure
13
Deadbeat Saturday Night
14
Blue Funk
15
Double Agent
16
Double Bind
17
Love Should Come with a Warning
18
Breaking the Spell
19
Up County Down
20
Duper's Delight
21
My Time After a While
22
He's Not the Kingpin
23
Mistaken Identity
24
Stop Bitching, Do Something
25
Western Man
26
They Own the Media
27
Why Are You on Facebook?
28
Jealousy
Band Links:-
https://www.vanmorrison.com/
https://www.facebook.com/vanmorrisonofficial
https://twitter.com/vanmorrison
Label Links:-
https://www.bmg.com/uk/
https://www.facebook.com/BMGRM
https://twitter.com/BMG
https://www.facebook.com/bmgchrysalisuk
https://twitter.com/bmguk
Play in YouTube:-
Have a Listen:-
profiles
---
Van Morrison (2012)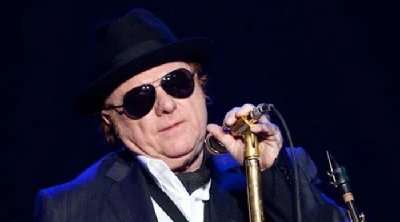 With his new album 'Born to Sing: No Plan B' having just been released, Carl Bookstein reflects on the career of Van Morrison
live reviews
---
New Theatre, Oxford, 27/10/2019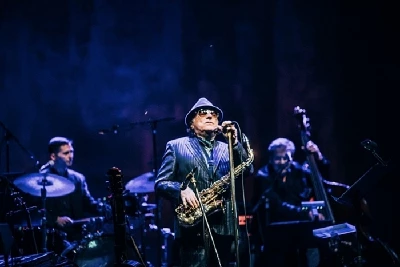 Nick Dent-Robinson enjoys a diverse, career-spanning set of blues/rock from Van Morrison at the New Theatre in Oxford.
Pennyblackmusic Regular Contributors
---