---
published: 9 / 7 / 2012
---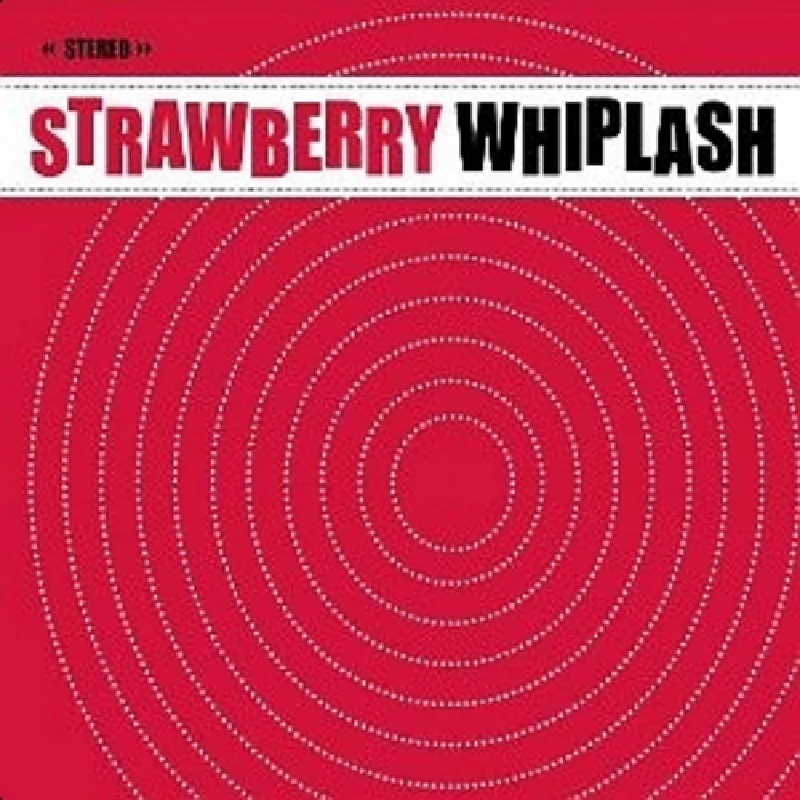 intro
Energetic and summery indie pop on long-awaited debut album from Glaswegian indie pop band, Strawberry Whiplash
Laz and Sandra's long-awaited debut album is delivered, after three EPs, in typically cool indie pop fashion. 'Do You Crash Here Often?' is as catchy as the Primitives' 'Crash'. It is an arms in the air indie anthem, very short and sweet and to the point. 'Everybody's Texting' is syrupy sweet, 60's flavoured but with a modern view point of the world we now live in. 'Now I Know It's You' shimmers along like Talulah Gosh covering a Kitchens of Distinction number, while Laz and Sandra's vocals joyfully linger over the top. 'Picture Perfect' is again reminiscent of the Primitives and has a massive Rickenbacker sound. 'You Make Me Shine' is a perfect duet, which sounds like a 21st century 'Sometimes Always' by the Jesus and Mary Chain or better still a jangly Lee Hazelwood and Nancy Sinatra. 'Looking Out for Summer' is indie pop as it should be done with sparkling vocals and jangling guitars that let the sun pour right in. 'What Do They Say About Me?' is a jolly number, a song to make you skip around and smile at everyone in a dumb fashion. 'Dining Out in Paris and London' comes over like a jangly version of early Stereolab, while 'Stop, Look and Listen' is a moshing number for indie fans to lose their shyness to, and to grab their girl of their dreams whom they have fancied for forever and pull them up onto the dance floor. 'Another April' in contrast is slow and moody, but soon picks up pace and gets faster. 'It Came to Nothing' is reminiscent of the Shop Assistants with its punky energy, while 'Sleepy Head', sung as a duet, is much more indie then indiepop and darker-toned in texture. 'First Light of Dawn' is as gentle as a Sarah Records number, and brings the record to a surprisingly quiet end. A great record for the summer, if we ever get one.
Track Listing:-
1
Do You Crash Here Often?
2
Everybody's Texting
3
Now I Know It's You
4
Picture Perfect
5
You Make Me Shine
6
Looking Out For Summer
7
What Do They Say About Me?
8
Dining Out In Paris And London
9
Stop, Look And Listen
10
Another April
11
It Came To Nothing
12
Sleepy Head
13
First Light Of Dawn
Band Links:-
https://www.facebook.com/strawberrywhiplash
https://www.youtube.com/user/indiepop86
http://www.last.fm/music/Strawberry+Whiplash
Label Links:-
http://matineerecordings.com/
https://www.facebook.com/matineerecordings
interviews
---
Interview (2008)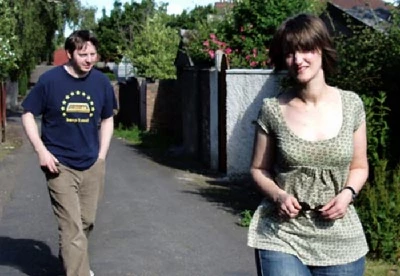 Lawrence 'Laz' McLuskey is a Glasgow-based multi-instrumentalist and songwriter, whose two groups, Strawberry Whiplash and Bubblegum Lemonade, have both recently released their C*6-influenced debut EPs on Matinee Records. Anthony Strutt chats to Laz about both of his bands.
Pennyblackmusic Regular Contributors
---