---
Roger Waters
-

Roger Waters – The Wall Live
published: 15 / 1 / 2012
---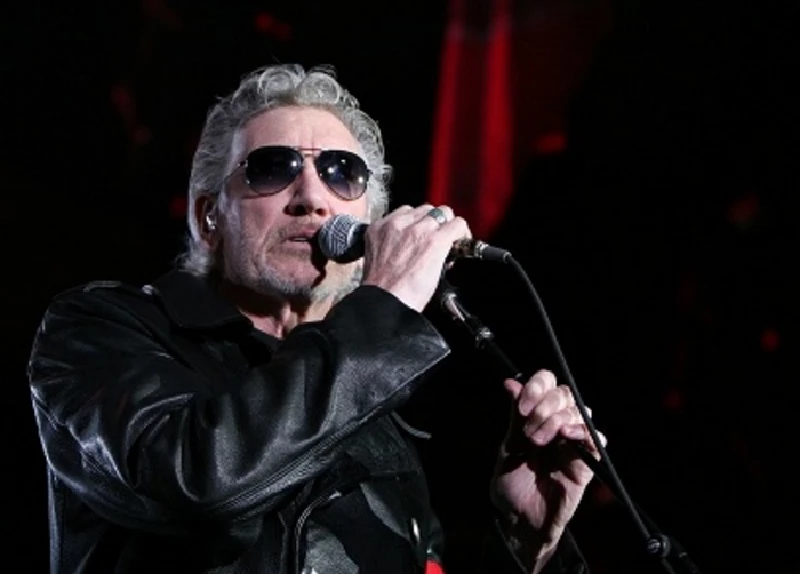 intro
'Gig of a Lifetime' is a new column in which a different Pennyblackmusic writer each month will be reflecting upon a stand-out gig in their life. Andy Cassidy starts things off by writing about seeing Roger Waters perform 'The Wall' in Dublin
Within four minutes of tickets going on sale for Roger Waters' gig in May of last yearin Dublin, I had secured a pair, organised flights and arranged to stay with an old friend just outside the city. With hindsight, it's probably fair to say that I was very, very excited at the prospect of seeing Roger – especially Roger performing The Wall - live. I had seen David Gilmour's Pink Floyd during the 'P.U.L.S.E.' tour, and I confess I was somewhat underwhelmed. Gilmour is a fine vocalist and an exceptional guitarist, but something was missing from the 1994 version of the Floyd – Roger Waters' snarl. After a few beers in town, my friend and I headed out to the O2 for the gig. The venue was packed, a heaving, sweating mass of bodies. We found our seats, and with a couple of drinks each sat back to enjoy the show. As the show kicks off, the wall is as yet not built except for a segment at each side. Things start with an alternate take on the famous "I'm Spartacus!" scene from Kubrick's 1960 classic, followed by the 'Outside the Wall' theme played on a lone trumpet. Then comes the moment I had been waiting for all of my adult life – those amazing opening chords of 'In the Flesh' accompanied by a display of pyrotechnics and capped off with a 1/3 scale Stuka crashing and exploding into the wall. During the course of the show, the wall is built on stage by a wonderfully discrete and efficient team of roadies, and the more wall there is, the better the show becomes as more and more images are projected onto it. The show is much more political than its 1980 counterpart. During 'Vera/ for instance, images of children being reunited with their soldier parents are beamed onto the wall, and the effect is extremely moving. One highlight of the show occurs when Waters duets with a recording of himself singing 'Mother' at Earl's Court in 1980, but for me the real stellar moment was when, at the end of the show, the wall which has for so long dominated the stage is reduced to a smoking pile of debris. Waters' band for this tour is every bit as good musically as the Floyd ever was, and vocally Waters has never sounded better. Often in stage shows of this kind the mixing of media serves to detract from the music, but with 'The Wall' this was not the case. Tickets were a little on the expensive side, but I would gladly have paid double what I did to see a living legend performing what has now become a bold political statement and a challenging piece of art. Without doubt 'The Wall' was the best concert I went to last year. In fact, I'm struggling to think of a concert that I've attended in my lifetime which can compete with it. If Roger comes your way with 'The Wall' go and see it – you will not be disappointed.
Band Links:-
https://rogerwaters.com/
https://www.facebook.com/rogerwaters/
https://twitter.com/rogerwaters
Picture Gallery:-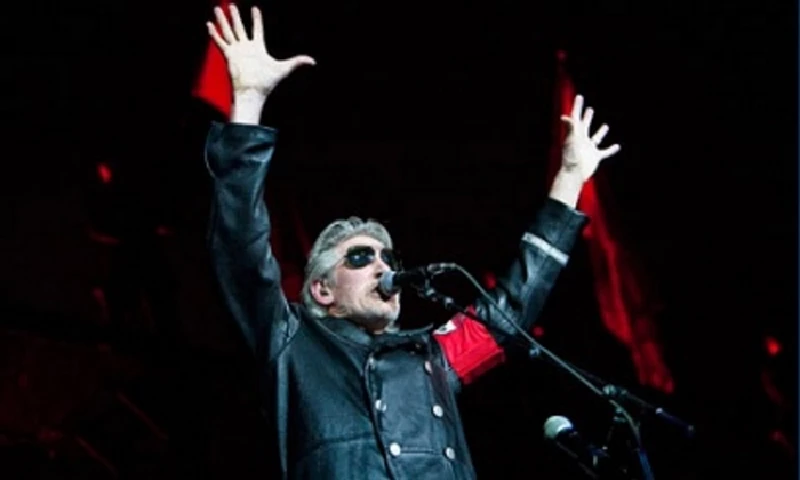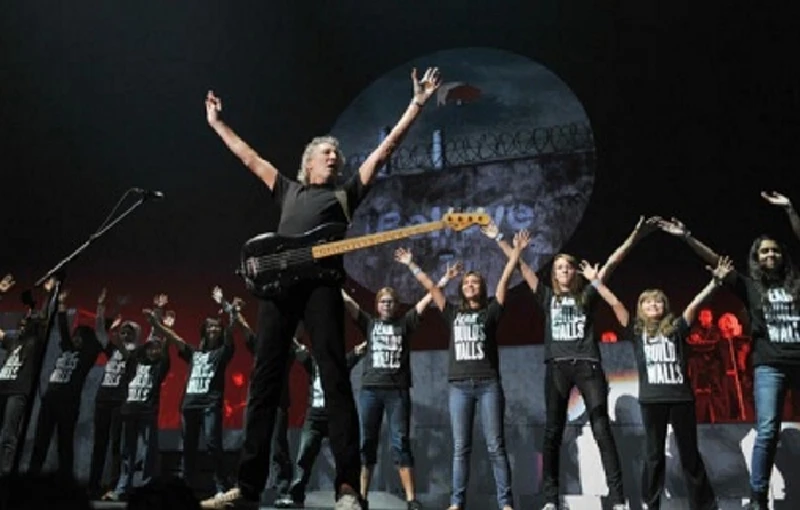 Visitor Comments:-
531

Posted By: Andy Cassidy, UK on 13 Feb 2012
Hi, glad you liked the article. I can see where you're coming from. The Wall has, along with Dark Side of the Moon, always paled in comparison to Floyd's better (in my opinion) records, Wish You Were Here, Meddle, etc. As you say, there are some truly atrocious lyrics on both DSOTM and The Wall - "terribly upper sixth" as Roger himself described them. Having said all of that, The Wall was the soundtrack of my angst-ridden teenage years, and it will always hold a special place in my heart. Thanks for your feedback - I'm off to order the new box set of The Wall as a Valentine's gift to myself!!
---
530

Posted By: Myshkin, London on 13 Feb 2012
Yes, certainly liked your article. Well argued, informative and stated what it set out to do - say why the gig (and it seems album) is important to you. Nothing wrong in that. As you can tell I'm no fan but I'm certainly not going to stop you from liking it. And just think how dull things would be if we all liked the same stuff. We'd all be dancing around to the likes of JLS and Katy Perry (shudder...) I do have something of a soft spot for Pink Floyd, especially with Syd Barrett, and do rather like Wish You Were Here. But, in general terms, its a case of diminishing returns and they ended up taking themselves far too seriously. But you raise an interesting point, I do think - to a large degree (but certainly not exclusively) the music you listen to during those "angst-ridden teenage years" are highly influential and have a special attachment to you. In some way, they just mean much more to you then. That's not to say that music can't be important to you either before or after, just that the music then has somesort of inexplicable resonance. I'll look forward to hearing your comments on the box set of The Wall. You're a braver man than me.
---
526

Posted By: Myshkin, London on 06 Feb 2012
Certainly, Andy, we're all very much entitled to our opinions and yours is a well written piece on why you like it. But (and there's always a but, isn't there?) I really have to take issue with you. I really can't think of a more bloated, egotistical and downright awful piece of rock music than The Wall. Overblown and pompous psychobabble from someone feeling sorry for themselves for detaching themselves from the outside world and comforting himself in his own riches. And the whole thing, visually, is just a spectacular spectacle of seeing The Wall created. I mean, the literary language and imagery is oh so creative and about on the level of some schoolboy. However, I'm probably in a minority there and I'm glad you liked it.
---
profiles
---
Us + Them (2020)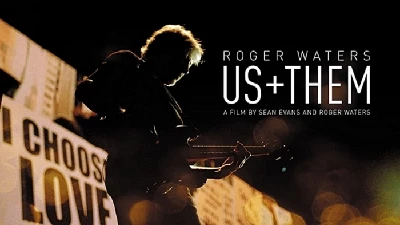 Richard Lewis watches a highly impressive document of Pink Floyd founder Roger Waters' huge 'Us + Them' tour, which sees the musician in typically uncompromising, fiery form.
features
---
Raging Pages (2017)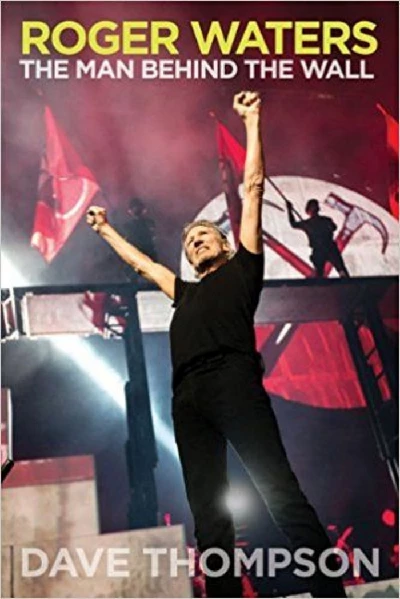 Lisa Torem finds that Dave Thompson doesn't stand on ceremony in his new biography about former Pink Floyd composer Roger Waters, and that exclusive interviews and diligent detail spike a variety of insights.
Pennyblackmusic Regular Contributors
---