---
Pack A.D.
-

We Kill Computers
published: 11 / 5 / 2010
---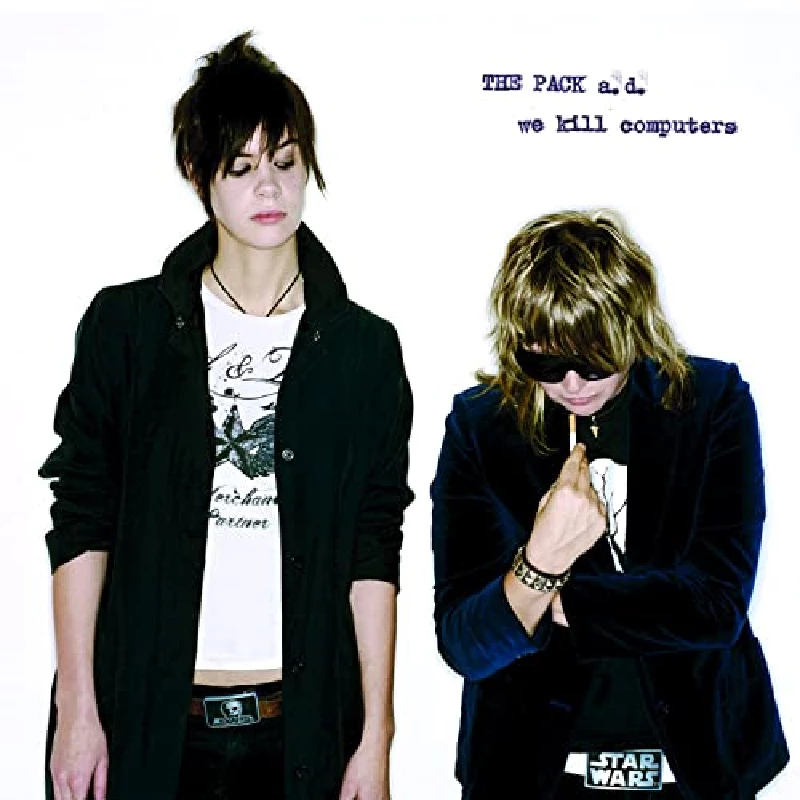 intro
Immaculate sounding psycho-blues on third album from primitive and back-to-basics Vancouver-based girl duo, the Pack A.D.
Banging the drum as if all life would depend on it, the digital luddite girl duo set about re-instating old-time mayhem. Yet in spite of an attempt to kill computers, it remains a futile effort for the Pack A.D.'s Becky and Myra. They do not send out virus files but trash drum skins and rip up guitar snares. Dispositioned, they find themselves in the friendly metropole of Vancouver and the Pack A.D. has become an integral, quintessential part of the sleazy music business. Their immaculate psycho-blues mania take at popular music defies all recordings made during present times. The 'Big Anvil' typifies the kind of hammering which went on on here. The sound of these wild gals has changed only a little; an improvement over their debut 'Tintype' album however cannot be denied. While singer Becky Black's vocals in the past balanced on the verge of the hysterical, the Pack A.D.'s refinement on their second album set means that the duo can create a raunchy swamp blues rock sound. The rowdy slide guitar performance on 'K-Stomp' leadsinto the muddy noise on 'Catch' and to 'The Slow Down' where The Pack A.D. fianlly completely let go. A subtle little twang towards the end goes to illustrate this. 'We Kill Computers' builds up a set of strumming stunners. Most of all, the album glorifies the timeless quality of rock'n roll.
Track Listing:-
1
Deer
2
Everyone Looks Like Everyone
3
Crazy
4
1880
5
Math, The Stars
6
Big Anvil
7
Cobra Matte
8
B.C. is on Fire
9
They Know Me
10
K Stomp
11
Catch
12
The Slow Down
13
The Last Martian
Band Links:-
https://twitter.com/therealpackad
http://thepackad.com/
https://www.facebook.com/thepackad
interviews
---
Interview (2010)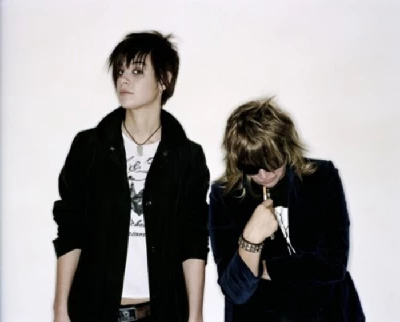 Paul Waller speaks to Becky Black from Vancouver-based female guitar/drums duo the Pack A.D. about their just released album, 'We Kill Computers' and the benefits of playing as a two-piece
Pennyblackmusic Regular Contributors
---