---
published: 10 / 5 / 2010
---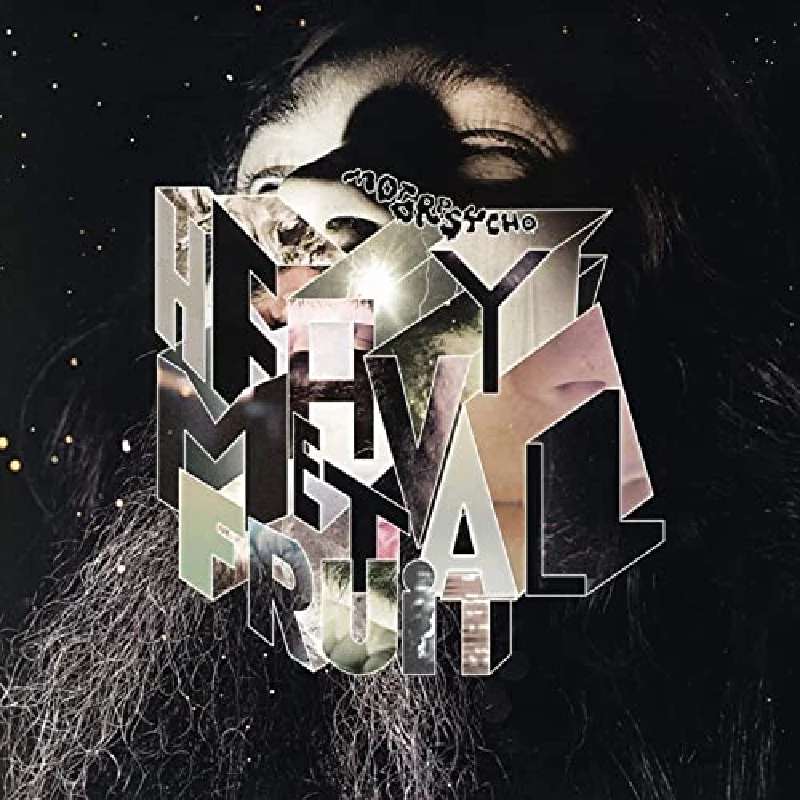 intro
Rewarding latest album from durable Norwegian psychedelic-influenced rockers Motorpsycho which while not one of the band's best efforts still stands up to repeated listening
Motorpsycho have been turning out albums for two decades now, slowly transforming from a fuzz-loving rock band into a psychedelic prog rock powerhouse that collaborates with jazz musicians on stage (that's not counting the flashes of pop music and the two country rock albums). On 'Heavy Metal Fruit' - a name drawn from the lyrics of Blue Oyster Cult's 'Me-262' - the band goes from panoramic prog suites to a tight pop nucleus and back again. After a few tentative string plucks, opener 'Starhammer (feat the electric psalmon)' kicks in with some fussy riffs and lyrics out of a Marvel comic, then segues into a laid-back, jammy stretch with jazzy percussion which slowly builds into a blizzard of feedback driven riffs and crashing cymbals. 'X-3 (Knuckleheads In Space)/The Getaway Special' is a bit shorter - a mere nine minutes plus change - and is really, as the title suggests, two songs. The space-rocking first half sits well beside 'Starhammer', while 'The Getaway Special' portion fakes out the listener with some tasteful guitar picking and flight of trumpets (courtesy of guest Mathias Eick of Jaga Jazzist) before spiralling off into Sun-Ra territory. 'The Bomb-Proof Roll and Beyond' heads closer to true song territory with its wide-eyed, almost dreamy overlapping voices laid over one of Motorpsycho's distinctive guitar riffs before it too devolves into a chorus of feedback, stuttering guitar, crashing drums, then collects itself around its vocal chorus. 'Close Your Eyes', the eye of the storm to the album's sonic hurricane is a morose bit of piano-pop that would suit Emmitt Rhodes that stops suddenly - almost as if the band said - "Okay, enough of that!" Then it's off into 'W.B.A.T.' whose distorted guitar leads and jumpy organs sound like something out of 'Jack Johnson' era Miles Davis. For the album's culmination, nothing less than a four-part, 20-minute space odyssey will suffice and the band sets its controls for the heart of the sun in 'Gullible's Travels.' It's a little hard to tell where 'Eye All-Seeing' shifts into 'The Elementhaler' (and from there to 'Circle' and 'Phoot's Flower (A Burly Return)', but the sonic landscape will be familiar to anyone who's listened to the band's last albums, sometimes and frenzied, sometimes restrained, even melancholy, it takes pulsing keyboards and echoing guitars through the hills and valleys of a route first mapped by Pink Floyd. 'Heavy Metal Fruit' isn't one of Motorpsycho's best efforts - it suffers a bit in comparison with recent high points 'Little Lucid Moments' (2008) and 'Black Hole/Black Canvas' (2006) - but it's still full of the good things that made the band's reputation, and repays repeat listenings.
Track Listing:-
1
Starhammer
2
X-3 (Knuckelheads in Space) /The Getaway Special
3
The Bomb-Proof Roll and Beyond (For Arnie Hassle)
4
Close Your Eyes
5
W. B. A. T.
6
Gullible's Travails (Pt1-4)
Band Links:-
https://www.facebook.com/motorpsychonews
http://motorpsycho.no/
Label Links:-
http://www.runegrammofon.com/
https://www.facebook.com/Rune-Grammofon-267695363296413
Have a Listen:-
profiles
---
Motorpsycho (2013)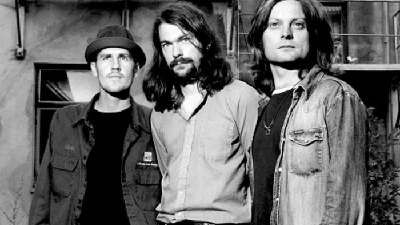 Andrew Carver reflects upon the history of Norwegian psychedelic act Motorpsycho and their classic fifth album, 'Blissard', which has recently been re-released in a four CD box set
favourite album
---
Demon Box (2015)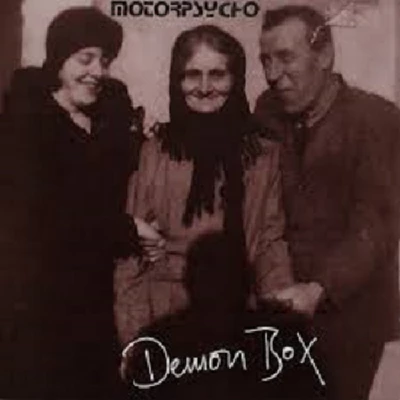 In our 'Re;View' section, in which we look back at albums from the past, Erick Mertz refelects on Norwegian heavy metal/psychedelic rockers Motorpsycho's classic third album, which has just been re-released in a four CD box set
features
---
Profile 1991-2003 (2003)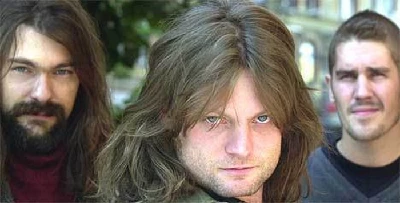 One of the most durable of all Scandinavian rock groups, Motorpsycho's musical career has taken them from punk to psychedelia. Andrew Carver profiles their fascinating musical evolution, and multi-album history
Pennyblackmusic Regular Contributors
---