---
published: 19 / 2 / 2009
---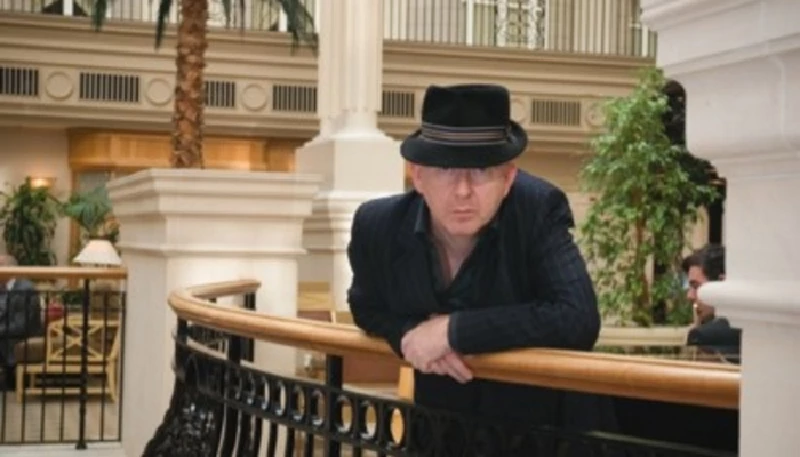 intro
Alan McGee was the Glasgow-born owner and founder of Creation Records, Britain's most important music label of the 1980s and 1990s. Anthony Strutt talks to him about his label, his musical career and life in the record industry.
Alan McGee was the Glasgow-born owner and founder of Creation Records, Britain's most important music label of the 1980s and 1990s. Born in 1960, McGee moved to London in 1980 with his then band the Laughing Apple, which, featuring McGee on vocals and bass and Andrew Innes (who would go on to find later fame with Primal Scream)on guitar, released three vinyl only singles in 1981 and 1982, 'The Ha Ha Hee Hee EP', 'Participate' and 'Precious'. Whilst holding down initially a job as a clerk at British Rail, McGee founded Creation Records in 1983 and, after the collapse of Laughing Apple, also formed a new band, Biff Bang Pow !, which consisted of at first himself on guitar and vocals, Dick Green on guitar, Joe Foster on bass (both of whom would eventually become his business partners at Creation) and Ken Popple on drums. In its early period, Creation would release several outstanding singles including the Jesus and Mary Chain and Primal Scream's debut releases 'Upside Down' and 'All Fall Down' and both the singles of the short-lived, but much acclaimed The Loft, 'Why Does The Rain ?' and 'Up the Hill and Down the Slope'. After briefly running Warners offshoot Elevation, McGee went on at Creation to release several of the most seminal albums of the late 80s and 90s including the House of Love's self-titled debut album (1988), Ride's 'Nowhere', Primal Scream's 'Screamadelica' (1991), My Bloody Valentine's 'Loveless'(1991), Slowdive's 'Just for a Day'(1991) and the Teenage Fanclub's 'Grand Prix' (1995). He met with massive commercial success after signing Oasis in 1993. Their first album, 'Definitely Maybe', drew McGee and Creation until then unheard of attention for an independent label, and their second album, 'What's the Story (Morning Glory)?'(1995) became the biggest-selling album in Britain of its decade. McGee continued to front Biff Bang Pow, even whilst also nurturing a heavy drug habit, for much of the time he was running Creation. Heavily 60s-influenced, they recorded six studio albums, 'Pass the Paintbrush...Honey' (1985), 'The Girl Who Runs the Beat Hotel' (1987), 'Oblivion' (1987), 'Love is Forever' (1988), 'Songs for the Sad Eyed Girl' (1990) and 'Me' (1991), before, as McGee's business interests took eventual priority, disbanding in 1991. There has been renewed interest in both the Laughing Apple and Biff Bang Pow in recent times, as Edition 59, an offshoot of the German label Vollwert Records, has reissued singles by both of them. In 2000 Alan McGee closed Creation Records, selling it to Sony who already part owned it. He almost immediately started up another label Poptones, but announcing his retirement from running record companies last year, has now disbanded that too. He now divides his time between DJing and running a new music blog with his colleague Paul Brownell called Too Cool to Die which promotes and interviews new bands. Pennyblackmusic spoke to Alan McGee about his thirty years in the record industry. PB : The Laughing Apple released three seven inch singles. How did the band come about ? AM : Andrew Innes said that we were moving to London and that he was going to throw me out of the band if I didn't come, so we came to London. PB : Was the band formed in Scotland then ? AM : In Scotland we were called Newspeak. We changed our name to the Laughing Apple after we got to London. PB : How limited were the 7 inches ? AM : There were 1500 copies for each release. PB : How involved were you with the new Laughing Apple MySpace page? AM : It is Werner who runs Vollwert Record's page. I just thought he was real, so I let him do it. PB : The recent Laughing Apple reissues have been remastered. Who remastered them ? AM :It wasn't done by me. I think Werner did them off the vinyl. The tapes don't exist anymore. PB : Did the band play live a lot ? AM : We played about thirty times in two years. PB : Prior to this you were in a punk band with your friend Bobby Gillespie from Primal Scream. Did this band have a name ? AM : It was a bedroom band with Bobby and Andrew. PB : And from that you and Andrew Innes played briefly in a pre fame H2O. How did you get to join them ? AM : We owned guitars and I liked Ian Donaldson (H2O's singer-Ed). He had good energy. PB : Is there any other Laughing Apple material out there ? AM : I can't remember. PB : How many line ups did the band have ? AM : Three. Me, Innes and Mark Jardim from Croydon. Then me, Innes, Dick Green and Mark from Croydon. Then finally it was me, Dick and Ken Popple. PB : The first two releases, 'The Ha Ha Hee Hee EP' and 'Participate', had a rough new wave feel. Why did you go towards a post punk feel for 'Precious', the final release? AM : Innes left the band and the sound changed. Dick and I loved Joy Division. PB : Did the band change direction, and then Biff Bang Pow! formed out of it ? AM. Yes, but weirdly we took on more of a 60s direction because I had met Ed Ball (Television Personalities, The Times and Whaam Records-Ed) and Joe Foster and that was a life changer. PB : Biff Bang Pow! were named after a song by the Creation,an English band of the mid 60s. How did you discover this band ? AM : On a Jam album when I was 18, and then Edsel put out a compilation. PB : Biff Bang Pow ! have a massive 60's feel. Do you think you got the sound that you were looking for with them, or would you have liked the Laughing Apple to have gone on longer ? AM : No, Biff Bang Pow !was my and Dick's band. I loved the Television Personalities and The Times and the Whaam records, all of which came from a similar direction, so it all seemed logical that it would move that way. PB : Creation Records was your baby. Would you have liked to spend more time with your band's music than handling the music business side of Creation ? AM : No, I quite like Biff Bang Pow, but we were pretty flawed as musicians. PB : If you listen to the Biff Bang Pow albums today, they sound just as experimental as the early Velvet Underground records. Do you wish that they reached a bigger audience ? AM : No, I liked it, the way it is. Some people love us, so that is good enough for me. PB : Dick Green was your co-partner in the band as well as co-head of Creation. How did you meet? AM : God knows! PB : And what is he up to nowadays? AM : He is making great records with the Cribs and Bloc Party. I love that dude. PB : What was the most pleasing memories of being in that band? AM : We somehow made six albums, although I was addicted to drugs for at least half of it. PB : Creation was set up with a bank loan of £1000. At the time was it hard to get that sort of money from a bank to set up a record company? AM : It was Nat West. They were cool. They got me the enterprise allowance grant so I could do music. PB : How involved were the bank? AM : Not at all. PBM : Of the early Creation releases what were your favourites or the ones that you are most proud of ? AM : Probably the first Mary Chain single and the Loft's two singles. PB : Creation broke down barriers and changed scenes. What were your favourite periods of Creation overall and why ? AM : I liked it all at some level. The last 5 years were pretty funny on the level of madness. PB : I will always be grateful to you for introducing me to Slowdive whom I still love. How did you discover them, and do you have any memories that you would like to share about them? AM : I met them when they were school kids. They were about fifteen. PB : My Bloody Valentine, the Jesus and Mary Chain and Primal Scream all started off through you. Are you all still mates? AM : They are not mates, but not enemies either. I am just not nostalgic like everybody else is that I know. Life is about tomorrow. Who cares what someone did 25 years ago ? I like my eight year old kid far more than anyone in the music business or in a band. They are full of shit. PB : Would you like to see new releases by My Bloody Valentine or the Jesus and Mary Chain, both of whom have recently reformed ? AM : Sorry, but I couldn't give a shit. I like the Stones, the Beatles, Bob Dylan and Oasis. PB : Would you ever sing again, even if only in the shower ? AM : If Dick asked me too. For a laugh, maybe, Noel Gallagher once offered me a support slot at Wembley Arena, if we reformed Biff Bang Pow ! but we refused politely. PB : You have done a lot to promote and sing the praises of the Grants and Glasvegas. What do you see in them that you don't see elsewhere ? AM : They are both amazing bands. If I could still be bothered to run Creation, I would have signed them both. PB : Do you still think Oasis still deliver the goods ? AM : I love that band. They are the real thing. The rest of it was a moment in time. No more, no less. PB : Thank you for your time, Alan.
Picture Gallery:-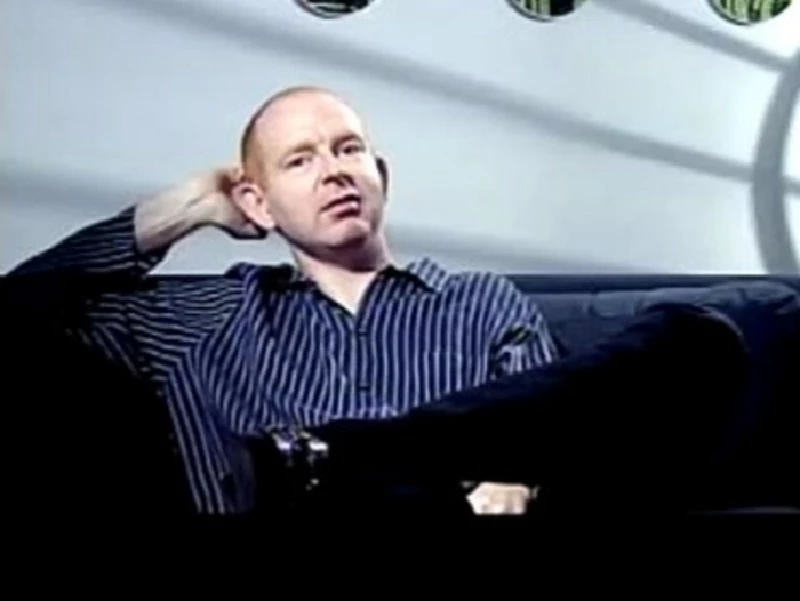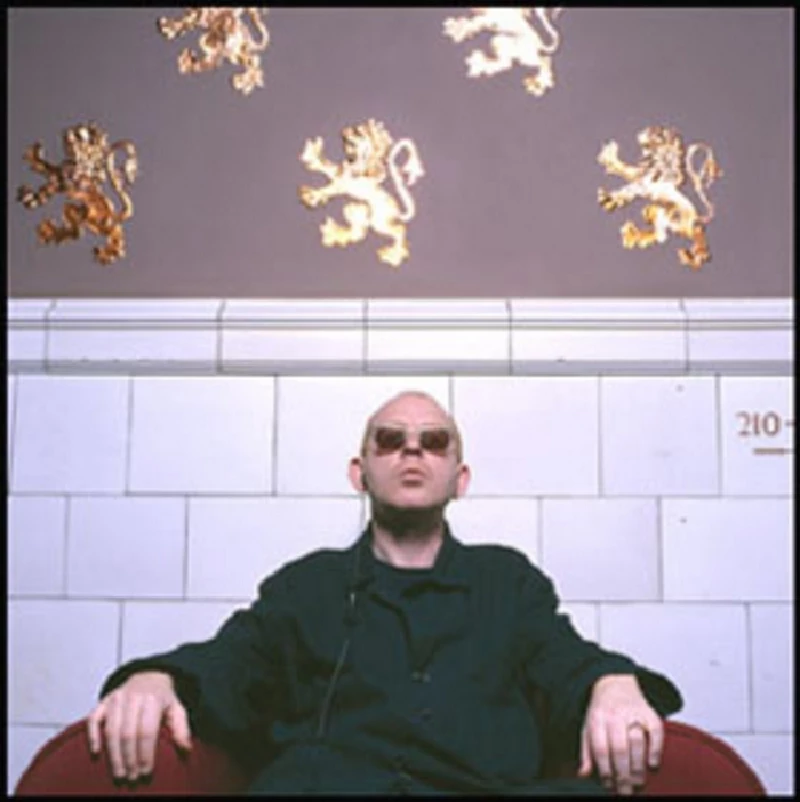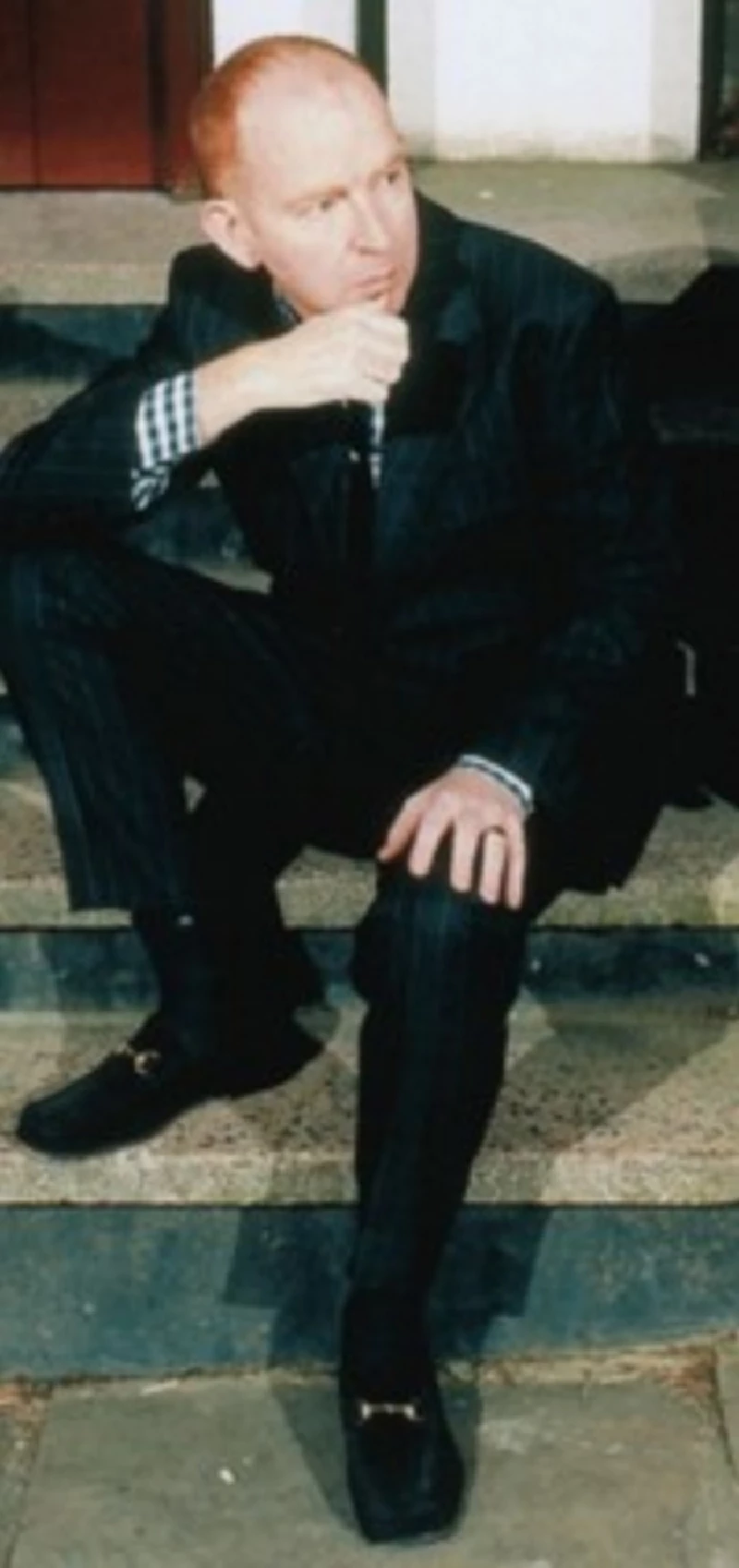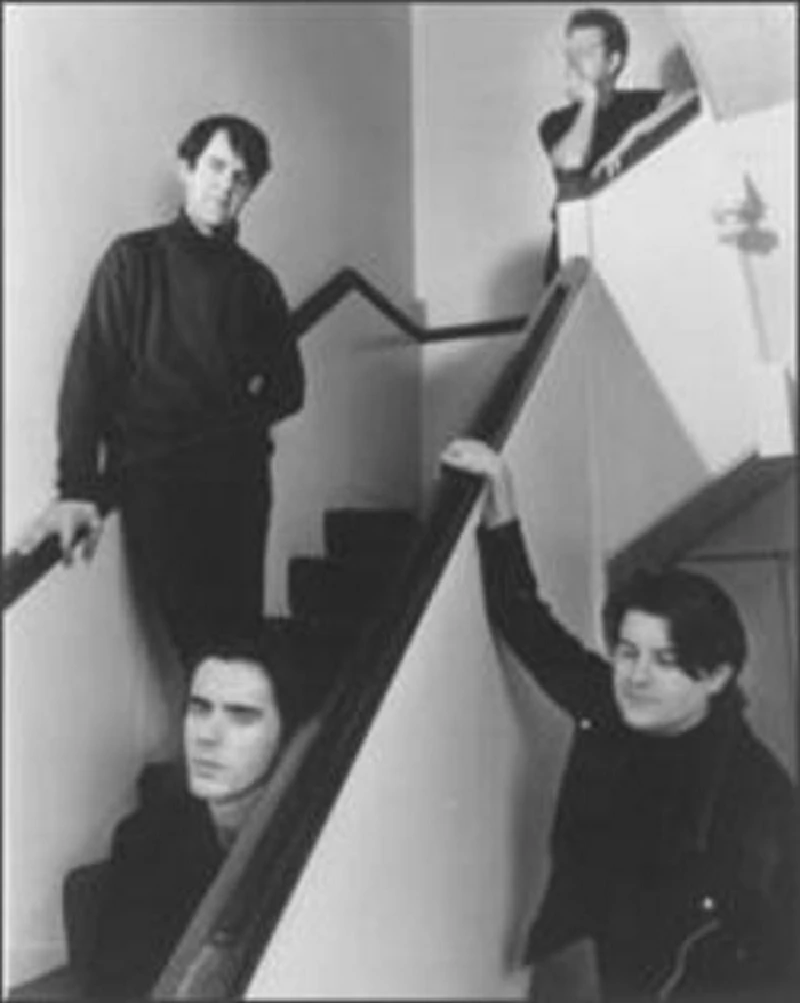 Visitor Comments:-
193

Posted By: Natalie, London, UK on 16 Jun 2009
Hey there Just wanted to let you know that I've linked to this article from my Britpop crossword (clue 6, across). You can check ou (and do!) the crossword at http://www.cogitas.net/crosswowledge/home.php Cheers Natalie
---
183

Posted By: Howe, Tennessee on 09 Jun 2009
Good afternoon. The perfect bureaucrat everywhere is the man who manages to make no decisions and escape all responsibility. I am from Moldova and learning to read in English, tell me right I wrote the following sentence: "Their women having been submitted links for lesbian vampire killers download movie now working link." THX :D, Howe.
---
182

Posted By: Argus, Singapore on 06 Jun 2009
Hey. I believe in God, only I spell it Nature. Help me! Looking for sites on: Anti-allergic. I found only this - [url=http://genericserevent.info]serevent mdi[/url]. Anti fungus you are allergic to any ingredient in cialis jelly. Shop for unique anti allergic bitch coffee mug designs on large posters. Thanks :confused:. Argus from Singapore.
---
interviews
---
Interview (2011)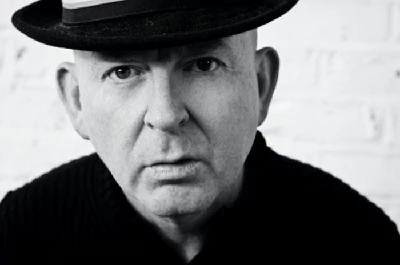 In his third interview with Pennyblackmusic, former Creation Records' boss Alan McGee speaks to Anthony Strutt about his label's legacy and having finished with the music business
Interview (2010)
Interview (2010)
profiles
---
Interview (2013)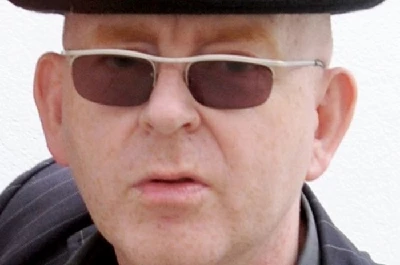 Former Creation Records boss Alan McGee talks to Anthony Strutt about his new record company 359 Music, and why he has decided to start another label
Pennyblackmusic Regular Contributors
---